Tour Highlight: Premium Golden Circle and Blue Lagoon Transfer
All the information you need for booking our Golden Circle and Blue Lagoon Combo
At the time of writing the fantastic "Iceland Intro - Premium Golden Circle tour and Blue Lagoon transfer" is one of our newest tour offerings and we are very excited about the amazing potential this trip has to make sure our guests are able to get the most out of their Iceland visit.
This tour combines our highly popular Golden Circle route with a trip to a geothermal spa that has been named by National Geographic as one of the 25 modern wonders of the world. This means not only will you get a chance to see such amazing sights as Þingvellir (thingvellir) national park, the exploding hot spring at Geysir and the golden waterfall Gullfoss but you will also be able to relax in the warm geothermal waters of the Blue Lagoon all in one trip.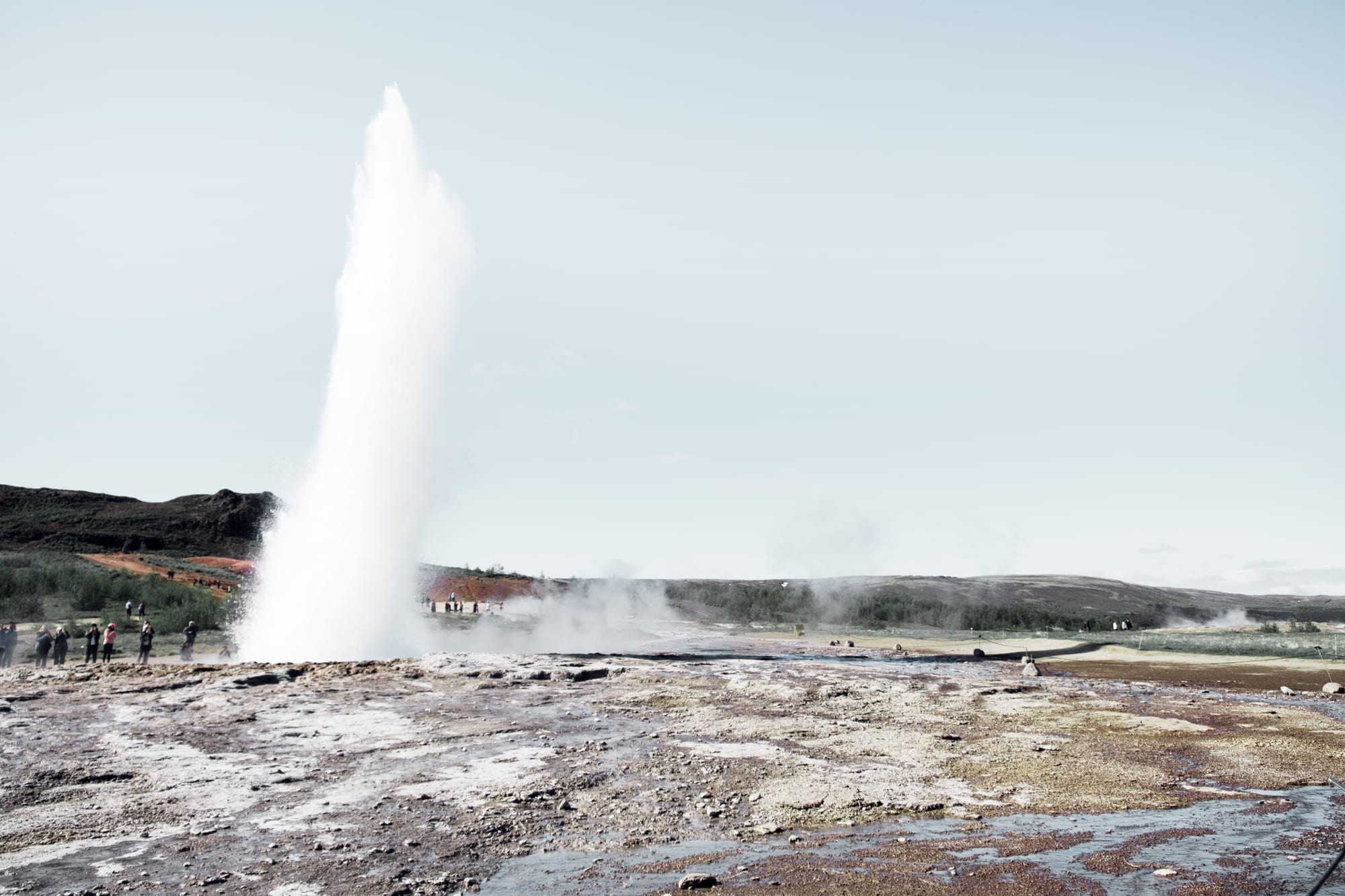 There are, however, some fairly important things to note when booking this combo tour and we are going to go over them here so that we can make sure your day goes without any issues:
The most important thing to note when booking is that this trip is a Premium Golden Circle tour with Blue Lagoon transfer.
You will be travelling in a small group of approximately 17 people in one of our Premium Mercedes sprinters. Our expert guides will ensure you get the maximum amount of time at each of the historical sites.

Once you've experienced the magic of the Golden Circle, the next destination will be the Blue Lagoon. Please note however, that entry to the Lagoon is not guaranteed with the ticket and you need to make sure that you book your Blue Lagoon entry prior to the tour.
As we arrive to the Blue Lagoon at 17:00, we advise guests to book the 17:00 entry ticket on the day when they are doing the tour. This 17:00 entry ticket allows the ticket holder to enter the lagoon at any time between 17:00 and 18:00.
Our guide will then wait for approximately two hours at the lagoon and will drive back to Reykjavik at around 19:00, if you would like to head back to Reykjavik at this time then you are welcome to join the bus which will return you to your chosen drop off point.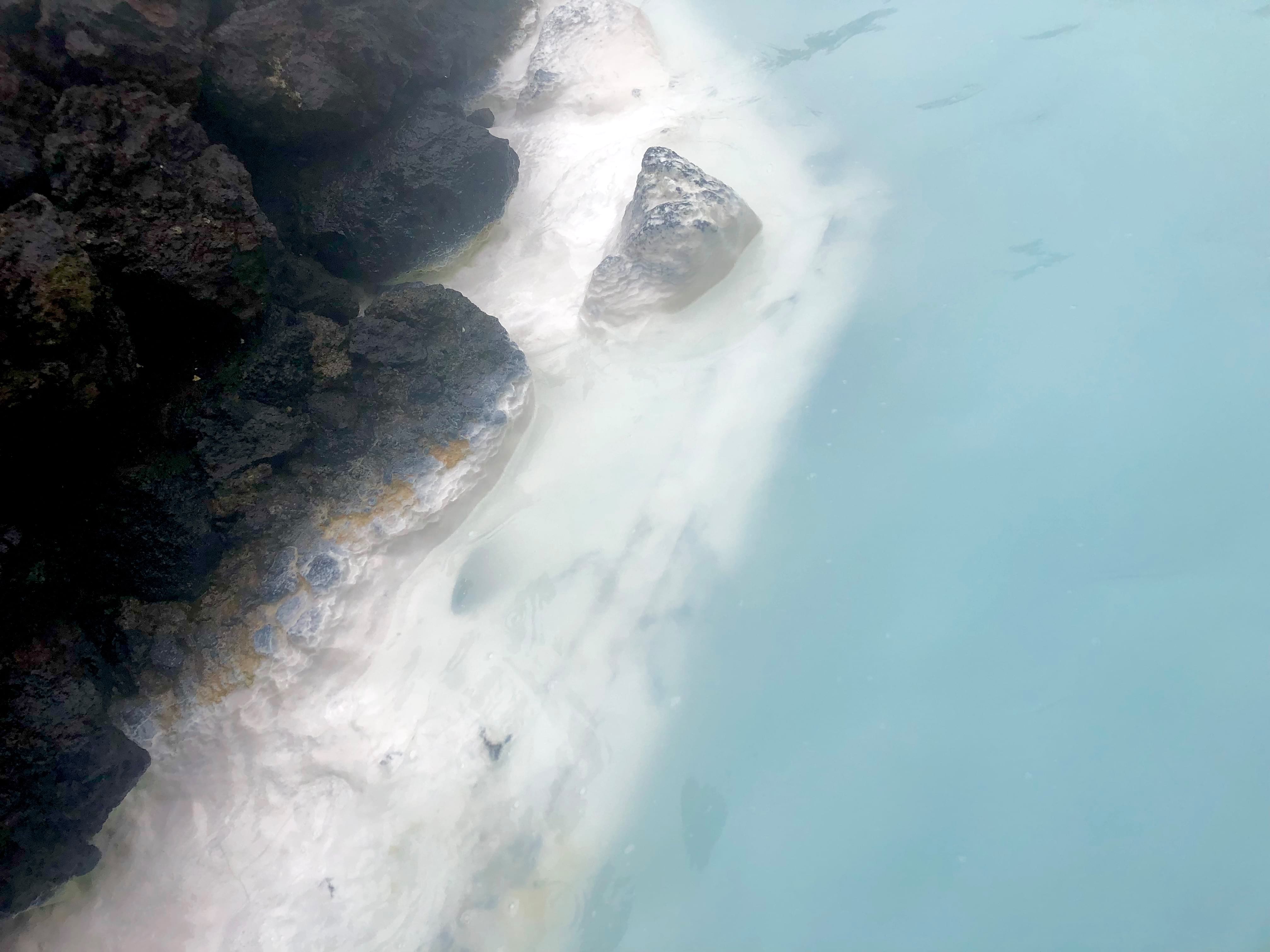 FAQS:
I want to stay longer in the Lagoon, is this possible?
Guests who want to stay longer at the lagoon either for more time in the warm geothermal waters or to partake in the other facilities the spa has to offer are welcome to do so! If you are intending on staying longer than 19:00 you simply have to arrange your own transfer back to the city which can be purchased on site or at the following link.
I am only able to book the blue lagoon entry for later than 19:00 on the day of my tour, what should I do?
In this situation we welcome you to stay with the bus and travel with the group to the Blue Lagoon. The area is full of things to do and to see that should be more than able to occupy your time until your entry period. Following this you can arrange your own transfer back to the city which can be purchased on site or at the following link.
Alternatively you can use our busses complimentary WiFi to contact our customer support team who can try and get your entry time moved forward
(PLEASE NOTE: We do not guarantee any changes to your Blue Lagoon entry time but will happily contact them on your behalf and make the request for you)
I want to go to the airport after the Blue Lagoon, do I need to travel back to Reykjavik?
You are not required to join the bus heading back to the city after the Blue Lagoon, however our guides will not be able to drive you to the airport. We advise you to arrange your own transfer, which can be purchased on site or at the following link.
Can I book this tour last minute?
The booking cut off period for this tour is similar to many of our tours at BusTravel Iceland meaning you can book this tour up to 15 minutes before departure. It is worth noting however, that getting Blue Lagoon tickets is on a fairly strict "First come, first served" policy and you will be unlikely to gain entry to the Blue Lagoon at such short notice. As it is the responsibility of the passengers that go on this tour to obtain their own entry tickets to the lagoon we recommend booking at least month in advance to ensure you get the 17:00 time slot required.
I don't want to enter the water, but I want to visit the Blue Lagoon?
Guests are, of course, not required to enter the water when they are at the Blue Lagoon and there are plenty of great reasons to visit the area without an entry ticket. One great example of a reason to visit the lagoon would be its amazing restaurant where you could book a table for dinner!
You are still welcome to join our guides on their return trip to Reykjavik or you can arrange your own transfer, which can be purchased on site or at the following link.
---