Golden Circle & Secret Lagoon Tour
Visit Geysir, Gullfoss & the Secret Lagoon on this Viator Experience Award Winning Tour 2023
Grab this chance to experience all the Golden Circle hits as well as hot-spring bathing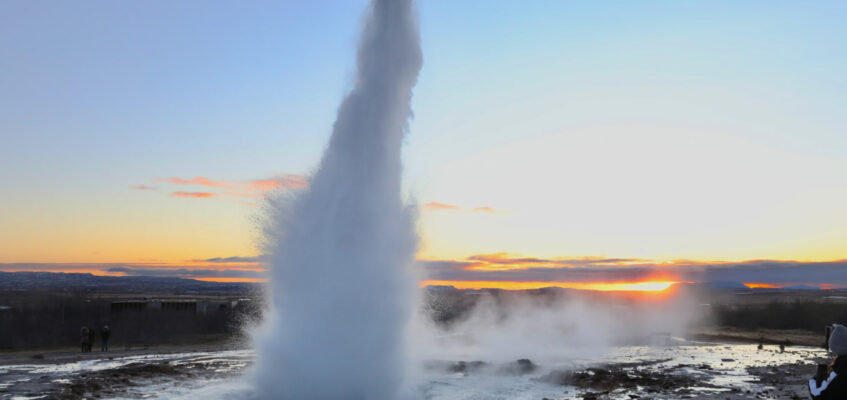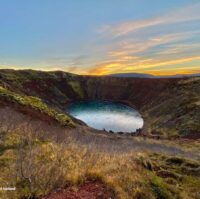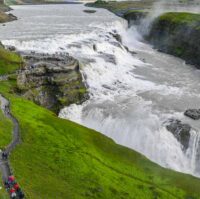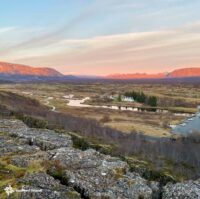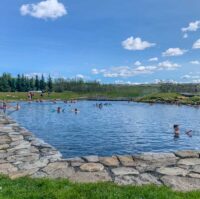 Our Black Friday Sale offers are valid from November 22nd to the 27th, for all travel dates between January 4th and December 31st, 2024.
We are very proud to announce that this tour is a Viator Experience Award Winner 2023! BusTravel Iceland's Golden Circle & Secret Lagoon Tour has been chosen as one of Viator´s Top 20 tours in Northern Europe for 2023, reflecting its excellent reviews, popularity with travellers who have joined the tour over the past year, and the quality of the overall experience.
During this exciting full-day tour, you not only get the chance to explore all major highlights of the Golden Circle but also to immerse yourself like a local in the healing hot springs of the Secret Lagoon of Iceland. A wonderful experience that can't be missed! This well-paced classic Golden Circle full-day tour combines the most popular attractions and activities in Iceland, allowing you to experience the best that Iceland has to offer.
A visit to the Golden Circle in Iceland is on the top of many travelers' bucket lists. The scenery is diverse and the activities that result from it are exciting. During our complete Golden Circle day tour, enjoy early admission to the Secret Lagoon, to enjoy the serenity and relaxation of the oldest geothermal pool in Iceland – without the crowds!
Our classic Golden Circle day tour with Secret Lagoon entrance covers all of the main stops on the Golden Circle Route, with our first sight of the day being the multicolored Kerið Volcanic Crater Lake, a fascinating landmark formed some 6500 years ago. Next up, we will stop at the Secret Lagoon, of which the geothermal hot spring remains between 38 – 40 degrees celsius. After some relaxing time, we will head to Geysir Geothermal Area, the astonishing Gullfoss Waterfall, and the Thingvellir National Park.
Accomodation
Not included



Qualified, energetic and fun guides for the best adventure!
We take immense pride in our exceptional team of local guides who are professionals, experts, and friendly. Their goal is to make your tour unforgettable.