Safety
Our fleet includes buses of all types and sizes. All of our buses are equipped with seat belts for adults. To ensure the safety of children we offer five point harnesses for children from 2 years of age weighing between 15-25 kg.
Information on our children's safety equipment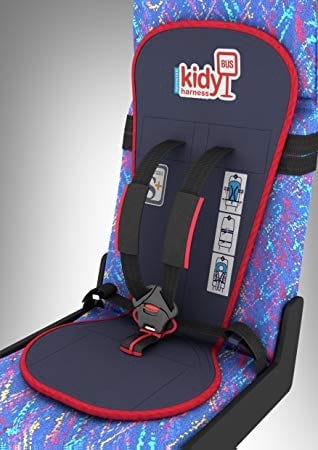 When you make a booking including a child
Please make sure to book children's saftey equipment when making your reservation by contacting our customer support team. Child (2-7) and youth (8-15) fares are available on most of our tours when travelling with a full paying adult.
Age restriction on tours
-0-2 years: Due to safety reasons,  children under 2 years of age are unable to join our tours.
-2-8 years: All our Small Group/Premium Tours, Glacier Lagoon Tours and Northern Lights Tours have an age limit of 8 years.
Please note that tours that include hot springs i.e The Blue Lagoon or The Secret Lagoon may be subject to additional age restrictions as per their indvidual policies. You can read their terms and conditions by clicking their names.
For further information on travelling with children, please contact our customer support at info@bustravel.is
For additional reading on the rules and regulations on children travelling in Iceland, click here.