Golden Circle & Blue Lagoon Small Group Tour With Admission
Volcano crater, Thingvellir, Gullfoss, Geysir and Iceland's renowned Blue Lagoon
Experience Iceland´s Biggest Hits in One Day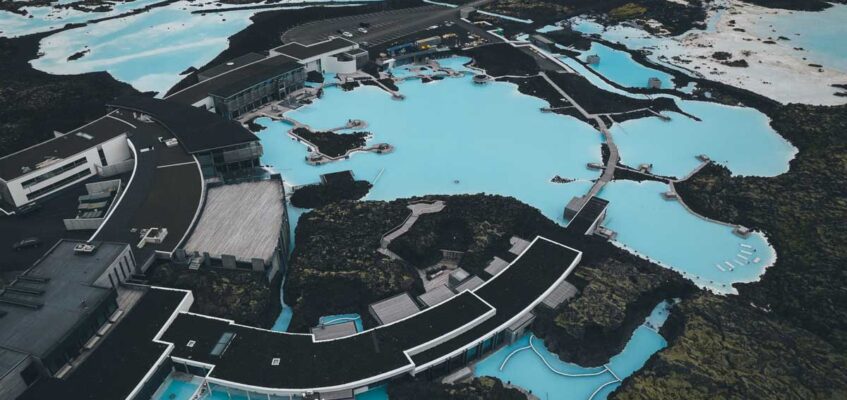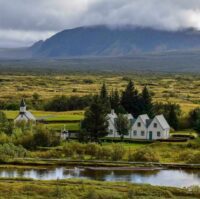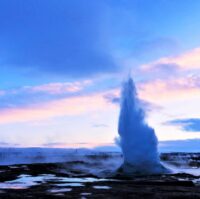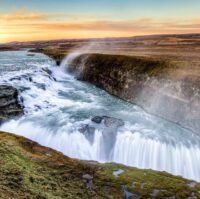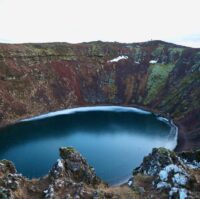 The small group Golden Circle and Blue Lagoon day tour is the ultimate treat, as it covers the most iconic attractions in Iceland, with an admission ticket to the world-famous geothermal spa, the Blue Lagoon. Hop on our fully-equipped, premium minibus, led by one of our experienced driver guides, we are going on an exciting day trip to see the most beautiful scenery Iceland has to offer, starting with the major highlights on the Golden Circle Route.
Iceland is special because of places like Thingvellir National Park, a historical and geological location that is also a UNESCO World Heritage site. Alþingi, the first parliament in the world was established here in 930 AD. One of the most unique experiences Thingvellir has to offer is the opportunity to see and walk between two continents.
Another highlight is the Geysir Geothermal Area, as geothermal powers are especially active in this region propelling steamy hot springs up to the sky.
We will also stop by the mighty Gullfoss waterfall, a unique, beautiful fall that attracts admirers worldwide.
Unlike many other Golden Circle tours, we also include a stop at Kerið volcanic crater lake, created by where we can see the striking contrasts between maroon, black, and mossy green colors down the slope, and turquoise water filled the crater.
Perhaps the highlight of the day is enjoying the therapeutic geothermal water at the Blue Lagoon, the world-renowned hot-spring spa.
Accomodation
Not included



Qualified, energetic and fun guides for the best adventure!
We take immense pride in our exceptional team of local guides who are professionals, experts, and friendly. Their goal is to make your tour unforgettable.