Golden Circle, Blue Lagoon & Northern Lights Small Group Tour with Admission
Visit Geysir, marvel at the aurora and soak in the Blue Lagoon, all in just 1 day!
Book today for 3 Icelandic Highlights in one day!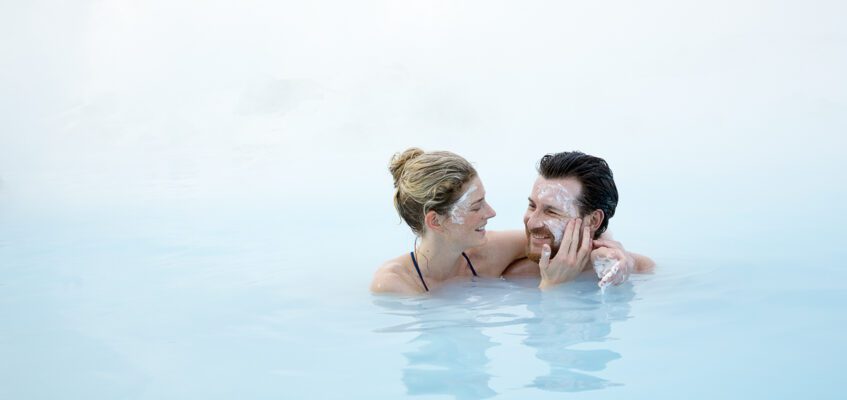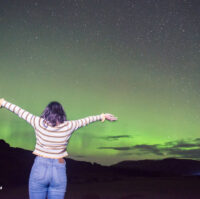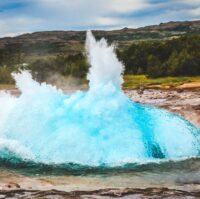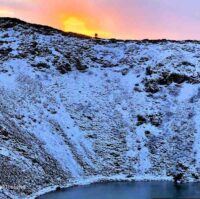 Update: The Blue Lagoon has closed temporarily until December 7th, 2023.
BusTravel Iceland offers other great tours combining the Golden Circle and other geothermal lagoons.
Why not check our brand new Golden Circle & Hvammsvik Lagoon Small Group Premium Admission tour.
And we also offer this wonderful Golden Circle, Friðheimar & Sky Lagoon Tour.
Enjoy 3 of Iceland´s most popular attractions in just one day. This tour combines 3 quintessentially Icelandic must-dos; Iceland´s most popular tourist trail, The Golden Circle, features wonderful vista, raging waterfalls and spewing geysers.
Warm up after your sightseeing exertions in the healing waters of the Blue Lagoon. And then after a short break in Reykjavík hunt the elusive Northern Lights with our expert aurora chasing guides.
On this packed combo tour, start with the Golden Circle tour you will visit an ancient volcanic crater at Kerið, the world renowned Geysir, one of our most powerful waterfalls at Gullfoss, and the historically and geologically significant national park at Thingvellir.
After your day spent sightseeing on the Golden Circle, you will next visit The Blue Lagoon. The warm healing water here is famous worldwide and it is Iceland´s most visited attraction.
Enjoy some free time and dinner before your Northern Lights Small Group Minibus Tour. We drive far beyond the city limits in search of clear skies and the sometimes elusive aurora lights.
This long combo day-tour will leave lasting memories of Iceland. If you are short of time, what better way to pack so much into your time here.
Accomodation
Not included



Qualified, energetic and fun guides for the best adventure!
We take immense pride in our exceptional team of local guides who are professionals, experts, and friendly. Their goal is to make your tour unforgettable.