Golden Circle & Northern Lights Tour
2 great tours in 1! See geysers, waterfalls, volcanoes and the aurora in one day.
Iceland is expensive so don´t miss out on this discounted offer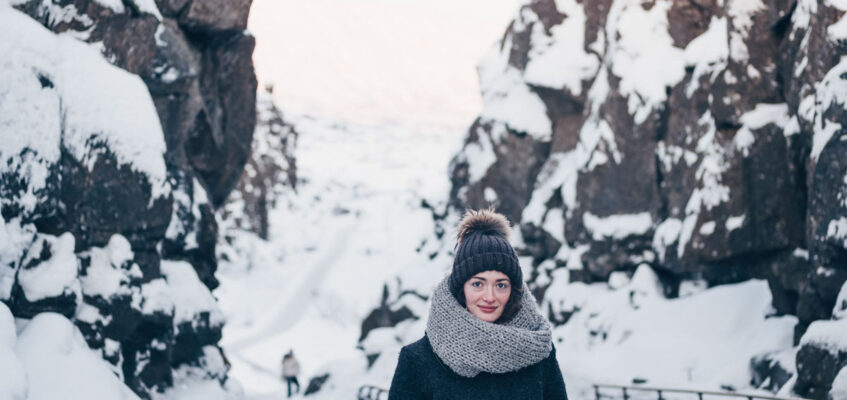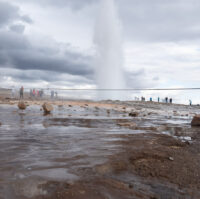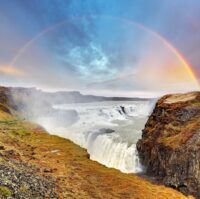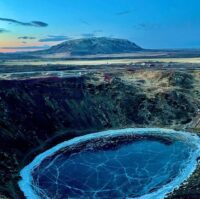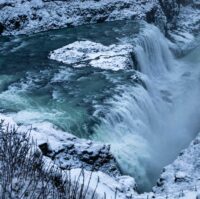 Join us for two classic Icelandic tours in one day. Start the day with the iconic Golden Circle and see geological wonders, steaming geysers and roaring waterfalls. After dinner join our Northern Lights Safari tour and get up close and personal with the Aurora Borealis.
Our combination Sightseeing & Northern Lights Tours afford you the opportunity to maximise your time and enjoy our natural wonders during the day before your evening aurora hunting bus tour. But squeezing the maximum out of one day is not the only benefit as you also get a nice discount on both tours.
Join our morning Golden Circle tour and venture to the heart of the Icelandic countryside to see some of our natural wonders. Highlights include Geysir, Gullfoss waterfall, Kerið Volcanic crater and Thingvellir National Park.
After a few hours to your self back in the city, join our late evening aurora hunting tour. Our expert guides search for clear skies and the shimmering green northern lights.
Accomodation
Not included



Qualified, energetic and fun guides for the best adventure!
We take immense pride in our exceptional team of local guides who are professionals, experts, and friendly. Their goal is to make your tour unforgettable.