Jokulsarlon Glacier Lagoon & South Iceland – Day Tour From Reykjavik
Iceland´s South Coast with Jökulsárlón and the Diamond Beach
Book now & explore all the greatest hits of southern Iceland in one day!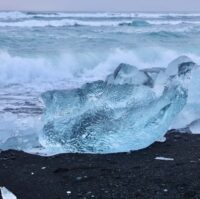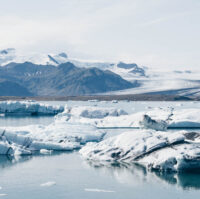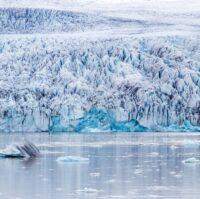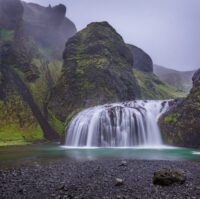 Iceland's South Coast is a true natural beauty, as numerous popular attractions lie along the coastal line.  380 km (236.12 miles) from Reykjavik is the astonishing highlight: Jokulsarlon Glacier Lagoon and its surrounding wonderland, are truly one of a kind.
The sheer force of nature has carved one of the outlet glaciers from the Vatnajokull ice cap, Iceland's largest and Europe's most voluminous glacier, and formed Jokulsarlon and Diamond Beach. The beach's black-velvet-textured sand is scattered with big and small blocks of ice. Coming into existence in the 1970s, the Jokulsarlon glacier lagoon and its vicinity became a symbol of Iceland's pure and ever-changing nature.
We will also make several stops along the way. The hidden gem Stjórnarfoss waterfall, The mysterious Seljalandsfoss – the waterfall you can walk behind; the charming, seafront town Vík, famous for its black sand beach and home to the majestic Reynisdrangar sea stacks.
This 14-hour day tour, our longest, is filled with impressive attractions and picturesque landscapes, making the journey unforgettable. It's also one of the most praised day tours in Iceland.
Highlights:
Jökulsárlón Glacier Lagoon
The Diamond Beach
Jokulsarlon boat ride (optional extra)
Fjallsárlón Lagoon
Stjórnarfoss waterfall
Vík Village with Reynisdrangar sea stacks photo opportunity
Seljalandsfoss waterfall
Accomodation
Not included



Qualified, energetic and fun guides for the best adventure!
We take immense pride in our exceptional team of local guides who are professionals, experts, and friendly. Their goal is to make your tour unforgettable.