South Coast of Iceland 101
by Irena
South Iceland
20 Jul 2020
Full of spectacular natural wonders, the south coast of Iceland will take your breath away!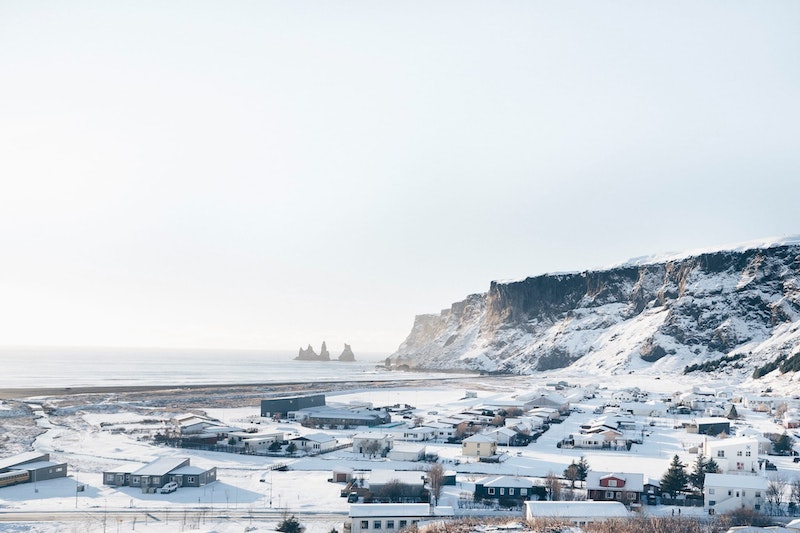 Full of spectacular natural wonders, the south coast of Iceland will take your breath away!
Taking route number 1 along the south coast of Iceland is a highly recommended journey whilst traveling in the country. A number of iconic sights can be found along this highway ring road, twisting between sparkling glaciers, thundering waterfalls, and black sand beaches.
The route, roughly from the capital Reykjavik to the sleepy village of Vík, is 186km (115 miles), and the South Coast tour with BusTravel Iceland takes 10 hours in total to complete. With many of the key Icelandic attractions packed along the coastline, this journey is guaranteed to impress.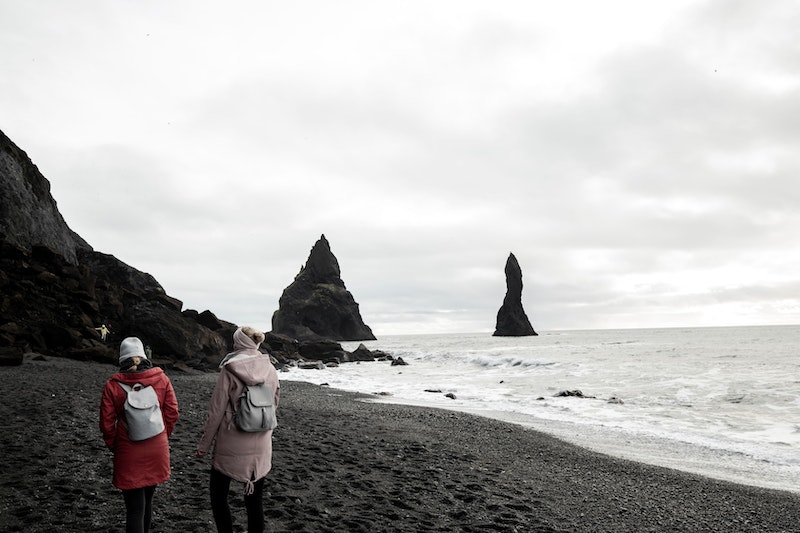 Although some may opt to drive this route independently, a tour with a reputable company will keep you safe in Iceland's ever-changing weather and provide the extra bonus of a local expert guide imparting specialist knowledge and hidden gems.
BusTravel Iceland offers several tours which focus only on the South Coast, enabling our guests to fully immerse themselves in the history, geology, and spectacular scenery of the region.
We not only take our guests to the most popular sights, but we also ensure they get to spend time at places that are often overlooked, such as the Sólheimajökull glacier.
Although all these phenomenal locations are located along the south coast, they are still unique and offer the traveler a 'chocolate box' of Icelandic attractions that can be seen in just one day!
It is important to spend enough time at each location to enjoy the experience fully, speak with your guide and take those all-important photos!
What Is There To See On The South Coast Of Iceland?
The south coast of Iceland is home to some of the country's most stunning natural attractions, including waterfalls, glaciers, black sand beaches, and volcanic eruptions. Some of the best things to on the south coast of Iceland include:
Seljalandsfoss waterfall: This waterfall is located on the south coast of Iceland and is known for its unique feature – a path that allows visitors to walk behind the falls.
Skógafoss waterfall: This is another popular waterfall on the south coast of Iceland, and it is known for its powerful flow and stunning rainbows.
Reynisfjara black sand beach: This beach is located on the south coast of Iceland and is known for its striking black sand and dramatic basalt columns.
Katla Geopark: Located on the south coast of Iceland, this geopark is home to a number of geological wonders, including the Katla volcano and the Mýrdalsjökull glacier.
Jökulsárlón glacier lagoon: This lagoon is located on the south coast of Iceland and is known for its floating icebergs and stunning views of the Vatnajökull glacier. A boat tour is a popular way to experience this attraction.
Vik: This is a small village on the south coast of Iceland, known for its picturesque location and nearby attractions such as the Reynisdrangar sea stacks and the Dyrhólaey cliffs.
Skógafoss Waterfall
Possibly the most famous and unique waterfall in Iceland, a staple of Instagram feeds and coveted by travelers of all ages and backgrounds. It is the third biggest waterfall in Iceland and has many folktales connected to its mystical presence. Water thunders down a 60m drop creating constant background music to the spectacular sight.
Due to the ever-present mist created by this sheer wall of water, there is often a rainbow, or sometimes two, which completes the look and makes this one of the most impressive places in a country full to the brim of outstanding beauty.
When traveling there, visitors are told to look out for a chest packed with treasure left behind by the first Viking settler in the region, Thrasi Thórólfsson. Maybe you will be lucky to find this famous Viking gold hoard on your visit!
Seljalandsfoss Waterfall
Another of the key must-visit locations in Iceland and yet another mind-blowing Icelandic waterfall. The origin of this waterfall can be found in the infamous volcano glacier Eyjafjallajökull. One of the little secret aspects of this waterfall is that you can walk right behind it!
From behind the waterfall, you can peer through the curtains of falling mist and water across the flat plains of the south of Iceland straight down to the Atlantic Ocean.
Another reason why some visitors make a pilgrimage (of sorts) to this beautiful point is that it is featured in the famous Justin Bieber music video shot in Iceland.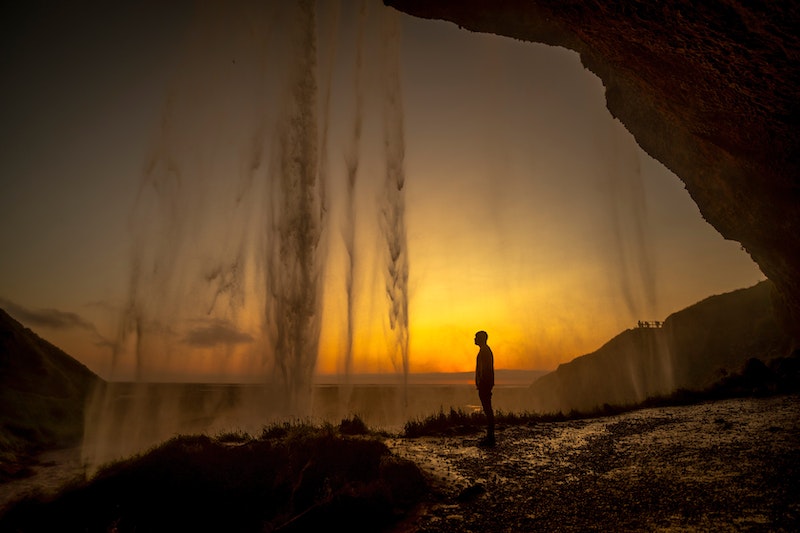 Reynisfjara Black Sand Beach
Iconic swathes of black sand stretch down to the Atlantic Ocean, in which stand the impressive basalt sea stacks of Reynisdrangar. Legend tells us that these rocks were once trolls, who forgetting the time, became stone when daylight touched them.
This beach is not only home to many myths and legends but is full of abundant wildlife, with many seabirds nesting in nearby cliffs. The coastline is comprised of uniquely shaped basalt cliffs, which complete the look of a greyscale canvas with dramatic shapes bursting with spiritual vibes.
Sólheimajökull Glacier
Often overlooked by travelers and tour operators, this is a unique gem worthy of a stop on your trip to Iceland.
Nestled between the volcanoes of Katla and Eyjafjallajökull, an outlet glacier for the larger Mýrdalsjökull glacier, Sólheimajökull is a prominent and imposing location and easily accessible.
We recommend taking a short walk along the glacial plain up to the tongue of the glacier, where you can marvel at its beauty.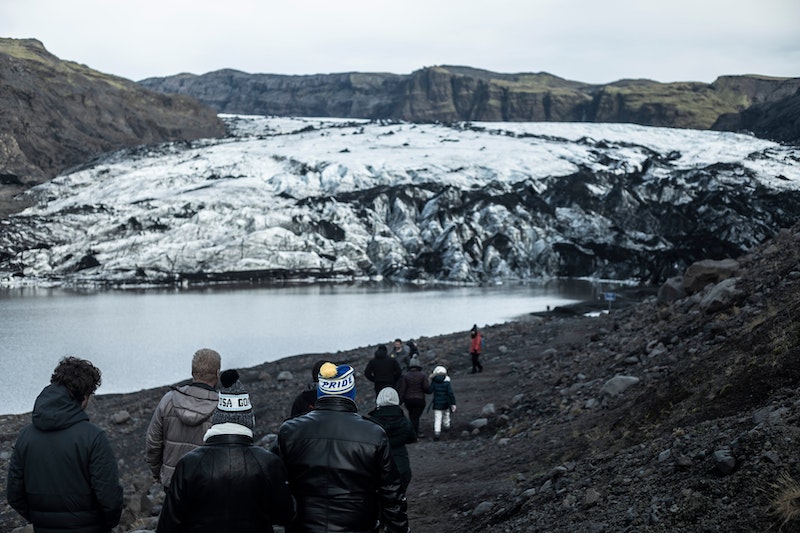 Village of Vík.
The southernmost village in Iceland, this charming little town offers the weary traveler the perfect place to rest and eat before continuing their journey. It is also the perfect pit stop for travelers heading east to the Jökulsárlón Glacier Lagoon.
Although it may seem small to those coming from more cosmopolitan countries, this is actually a large settlement by Icelandic standards. With the increase in tourism, Vík has experienced noticeable growth and now offers a variety of delicious restaurants and stylish pubs for travelers to discuss their day's adventures over a drink or a traditional Icelandic fish dish.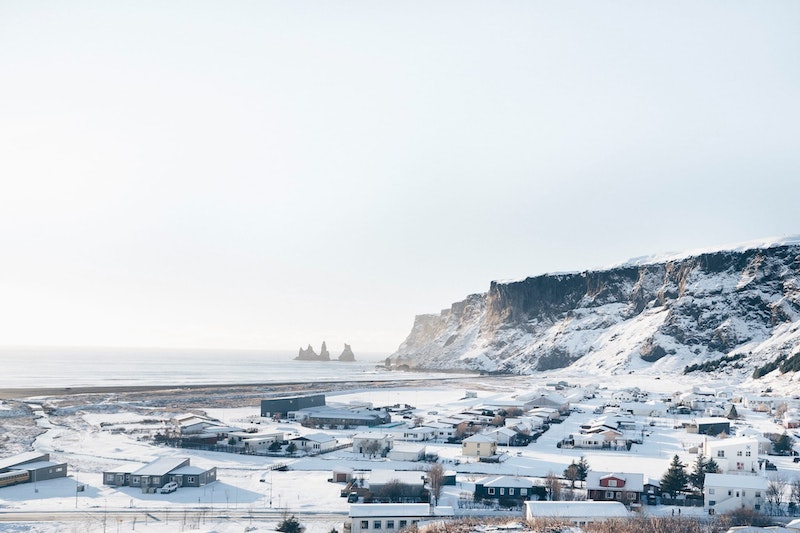 You can journey around these outstanding sights in only one day when booking a once-in-a-lifetime South Coast tour. All BusTravel Iceland and South Coast tours leave from Reykjavik and include a day packed with adventure and an extra special stop at the Sólheimajökull glacier!
For a more intimate experience, some travelers may prefer to take a private south coast Iceland tour where they can spend more time with their guide and have a more flexible schedule.
The Best Tours Of South Iceland
The South Coast of Iceland offers a variety of attractions that cater to every interest. From its surreal black sand beaches to charming fishing villages that transport visitors to a time when the ocean was the main source of livelihood, there's something for everyone to enjoy.
The region also offers a range of activities, including horseback riding, ATV tours, and hiking excursions, providing even more opportunities to explore and have fun.
South Iceland Coast and Skogafoss Waterfall Tour
Iceland's reputation as a land of ice and fire is well-deserved, but its breathtaking waterfalls also deserve recognition. The South Coast, in particular, boasts some of the most stunning waterfalls, with Skogafoss being a standout.
This tour will take you on a journey along the South Coast to the historic fishing village of Vík before returning. Along the way, you'll also have the chance to marvel at Seljalandsfoss Waterfall and the Sólheimajökull Glacier.
It's no surprise that this tour has become a favorite among tourists, as there's so much to see and do.
Small group Southern Iceland tour
Experience the beauty of Iceland on a more intimate scale with the Small Group Southern Iceland Tour.
This exclusive tour caters to a maximum of 17 people. It takes you to some of the country's most renowned natural attractions, including Seljalandsfoss, Skogafoss Waterfall, Reynisfjara, Vík Seljalandsfoss Waterfall, and Sólheimajökull Glacier.
Remember that some of these destinations may require a bit of hiking, so be sure to wear comfortable shoes.
You'll be picked up from your hotel in Reykjavik by a reliable and efficient transportation service and spend a full day exploring the South Coast.
Be aware that the South Coast, facing the chilly Atlantic Ocean, may experience harsh weather conditions, so bring warm, comfortable clothing, and don't forget your camera!
With an experienced and knowledgeable guide leading the way, this tour is sure to be a once-in-a-lifetime opportunity.
Book your scenic South Coast trip today!
Recommended
Iceland tours
Explore Iceland's beauty with our tours curated just for you, showcasing the best attractions for an unforgettable adventure.