Explore the Stunning Sólheimajökull Glacier with Our Expert Guides
by Yanshu
South Iceland
21 May 2023
Looking for a unique adventure in Iceland? Look no further than Sólheimajökull glacier, a natural wonder that will leave you speechless.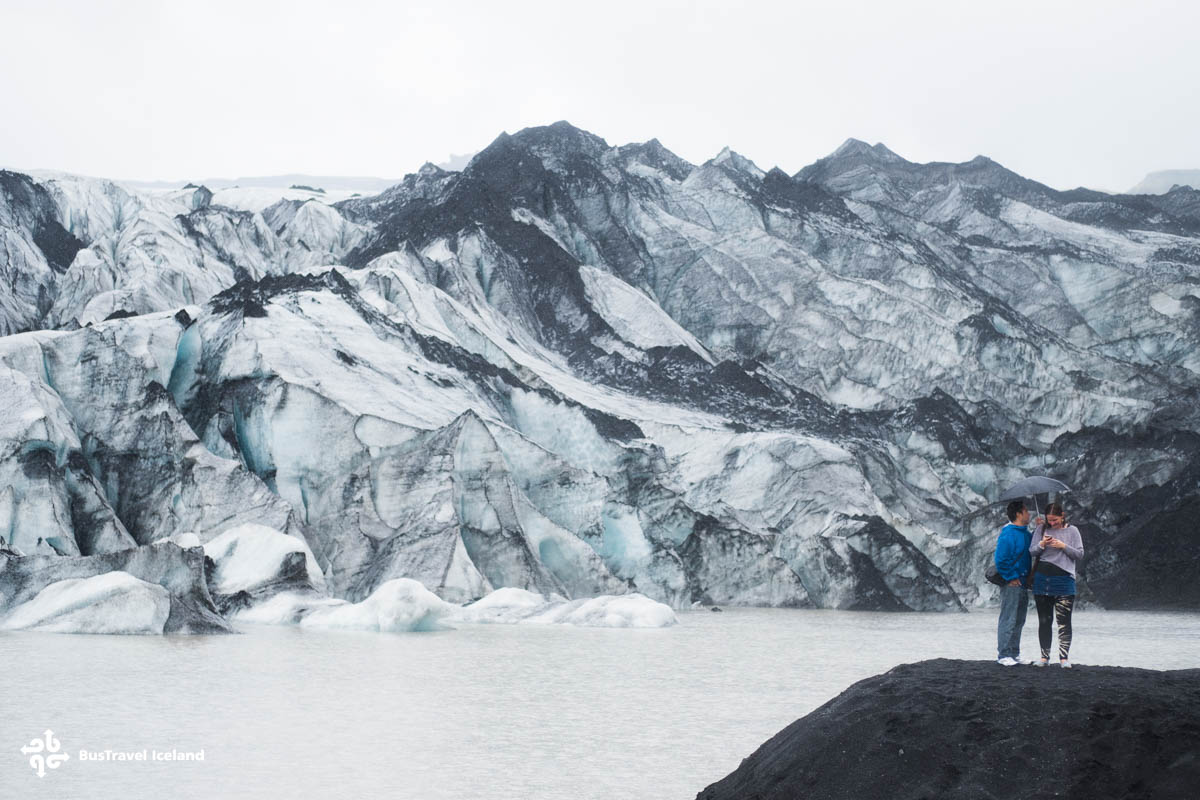 Sólheimajökull glacier is a dazzling gem located in the heart of Iceland's south. Nestled between two towering volcanoes, this stunning glacier offers you a chance to experience the raw beauty of Iceland up close. You can hike, climb, or explore the glacial ice caves, immersing yourself in an otherworldly experience like no other. In this guide, we are going to cover all you need to know about Solheimajokull and glacier adventures in Iceland.
Where is Solheimajokull Glacier?
Sólheimajökull glacier is located in South Iceland, within the Mýrdalsjökull ice cap. It is one of the outlet glaciers stretching out from the fourth largest glacier in Iceland. The glacier tongue is situated between two volcanoes, Katla and Eyjafjallajökull, and is easily accessible from Route 1, also known as the Ring Road, which is the main highway that circles the country.
The glacier is approximately 150 kilometers (93 miles) east of Reykjavik, Iceland's capital city, and about 30 kilometers (19 miles) west of the town of Vik, the southernmost town of the island of Iceland.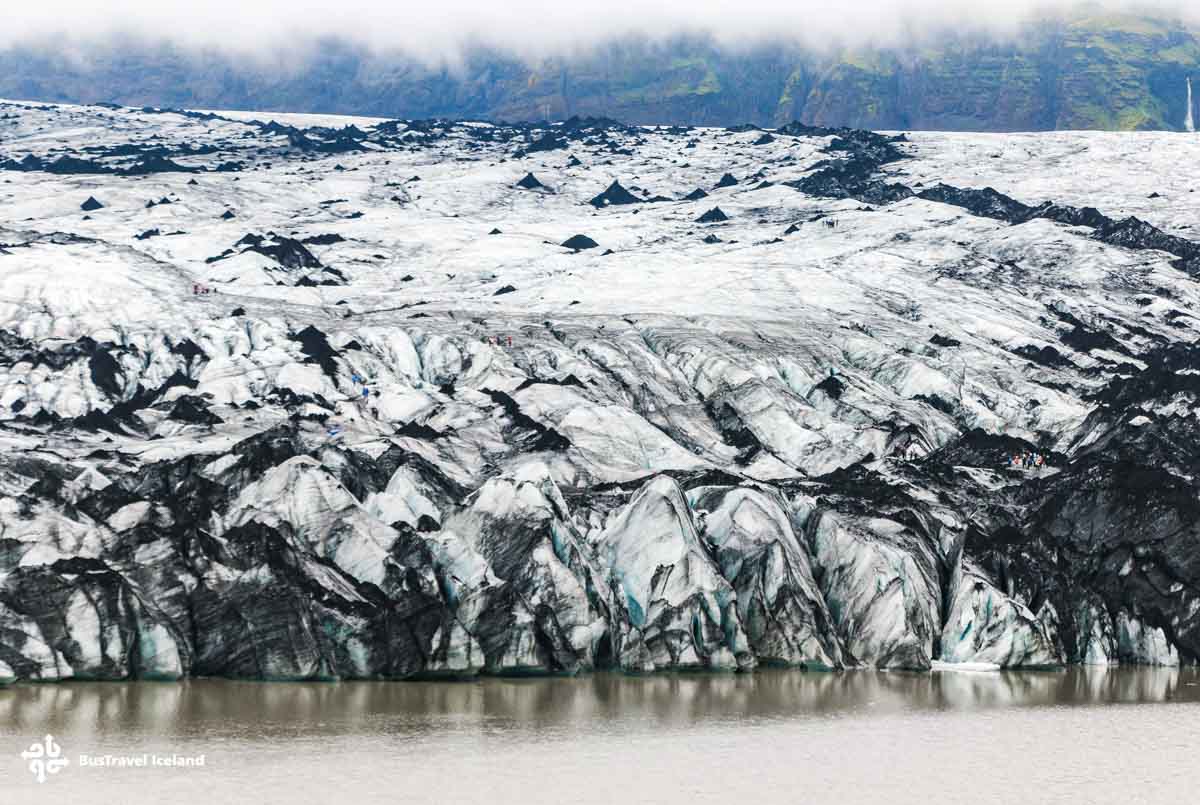 The GPS coordinates of Solheimajokull glacier's parking lot is 63°31'47.5″N 19°22'13.8″W.
Solheimajokull's Geological History
Sólheimajökull glacier, like all glaciers, has a geological history that spans thousands of years. Also, It is a stunning example of the power of geological forces. As a valley glacier, Solehimajoukll outlet glacier is part of the Mýrdalsjökull ice cap, which formed during the last Ice Age, when massive ice sheets covered much of the world.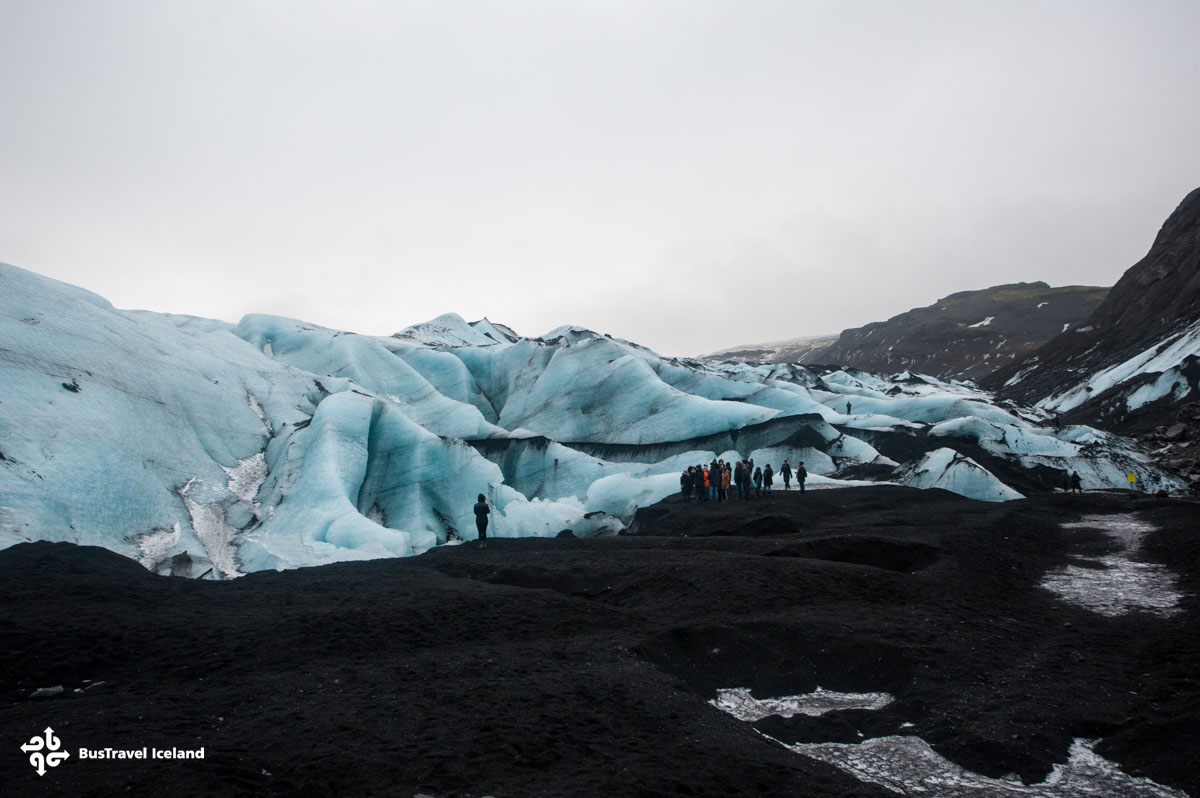 As the climate warmed, glaciers like Sólheimajökull began to retreat, leaving behind a unique landscape marked by steep valleys, towering cliffs, otherworldly rock formations, and a glacier lake.
Today, Sólheimajökull is fed by the accumulation of snow and ice at higher elevations, which compacts and compresses over time to form glacial ice. The glacier is constantly moving downhill under the force of gravity, carving out the landscape and leaving behind stunning features like ice caves, crevasses, and moraines. It became a reminder of the dynamic nature of our planet, a place where the forces of nature are on full display and where you can witness the ever-changing face of our world.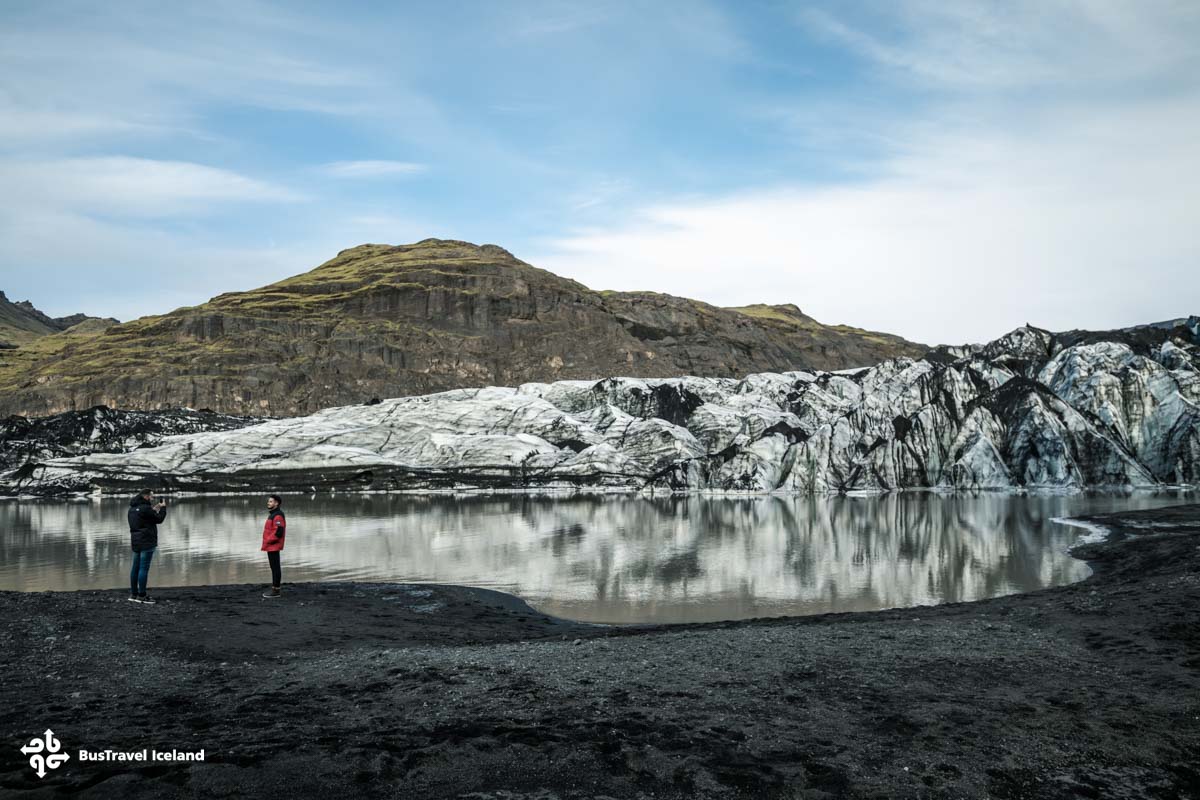 Solheimajokull glacier lagoon, also known as Solheimajokull glacial lake, is a relatively recent phenomenon. It is believed to have formed in the early 2000s due to the rapid retreat of the glacier, which created a depression in the land that eventually filled with meltwater from the glacier. The lake has continued to grow over the years as the glacier retreats further, making it a relatively new but increasingly popular attraction in Iceland.
How To Visit Solheimajokull Glacier?
Exploring a glacier can be a thrilling adventure, but it can also pose serious risks and hazards. To ensure you are well-prepared and informed of safety protocols, we offer a comprehensive step-by-step guide on how to visit Sólheimajökull glacier in Iceland.
As glaciers are dynamic and ever-changing environments, it is essential to follow safety guidelines and take necessary precautions. From choosing the right activity to dressing appropriately for the weather, our guide will provide you with the information you need to make the most of your visit to this natural wonder, while also prioritizing your safety.
Decide on your mode of transportation
You can either rent a car and drive to the glacier, then park the car at the lot that is 15-minute walk away from the foot of the glacier tongue, or take a guided tour that includes transportation, which we will mention in detail later. Public transportation is also an option, albeit not popular. The Icelandic public transportation company Straeto offers couch rides along the south shore of Iceland, make sure to check the availability before you go.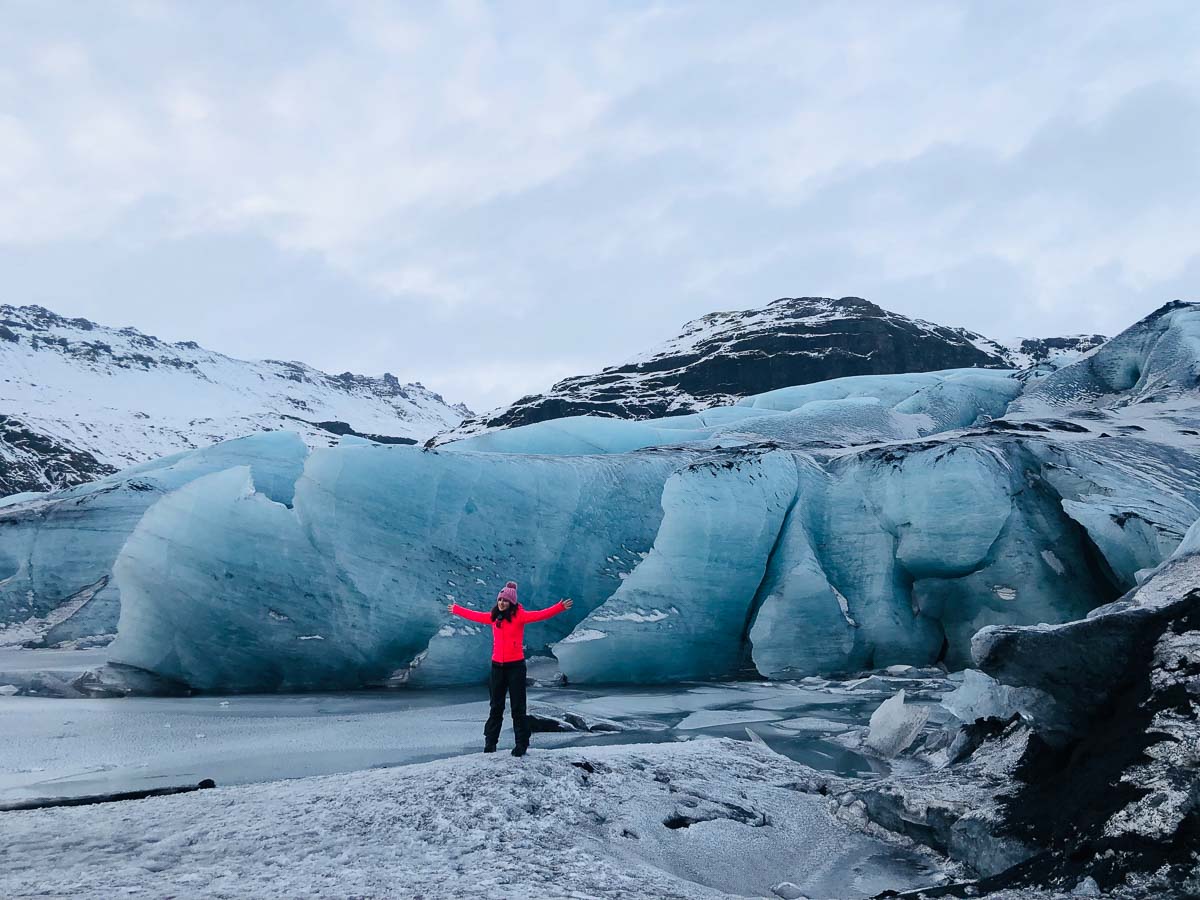 Check weather and road conditions
For those who decide to drive, before you travel to Sólheimajökull, it is important to check weather and road conditions, especially during the winter months when conditions can be challenging.
If you want to join a guided glacier tour, you can join a day tour from Reykjavik to the South Coast that includes an adventure on Solheimajokull glacier. Therefore you don't need to worry about transportation.
Choose and book your activity
Sólheimajökull offers a range of activities, including glacier hiking, ice climbing, ice cave exploration, snowmobiling, and more. Choose the activity that suits your interests and experience level. If you plan to take a guided tour or participate in a specific activity, make sure to book in advance to ensure availability.
Dress appropriately
Dress in thermal base layer and waterproof outer layer, and wear sturdy, waterproof hiking boots. Most activities on Sólheimajökull require specialized equipment like crampons and ice axes, which are provided by tour operators. It's best to pack the right apparel before your Icelandic vacation.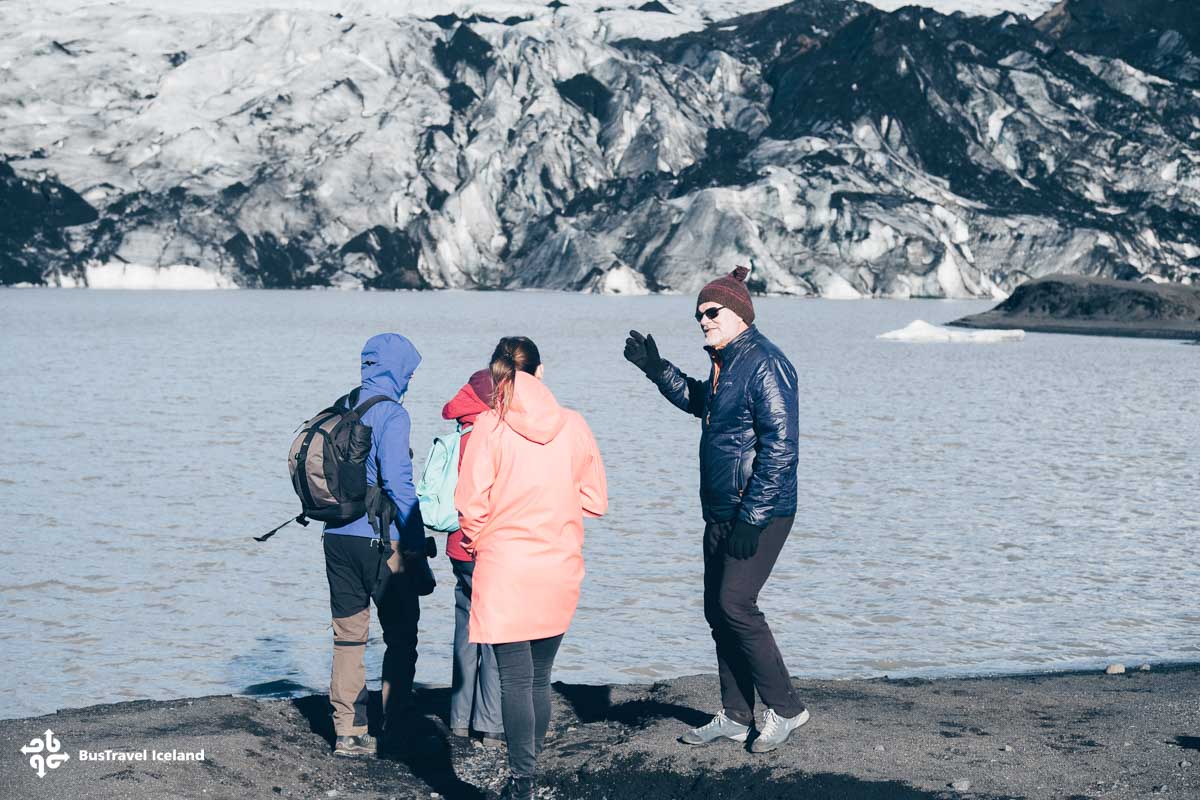 Walk from the Parking Lot to Solheimajokull
Due to the constant retreat of Solheimajokull, the foot of the glacier used to be right up front of the parking lot, but now you need to take a walk. From the Solheimajokull parking lot to the glacier foot, the walk takes approximately 15-20 minutes and is relatively easy, but it can be a bit uneven and rocky in some areas. It's highly recommended to wear sturdy shoes and be prepared to navigate some uneven terrain.
This short walk is a beautiful and immersive experience, providing a glimpse into the natural wonder of Iceland's glaciers.
Follow safety guidelines
Always follow the instructions of your guide and pay attention to safety guidelines. Glaciers are dynamic and potentially hazardous environments, so it is important to take necessary precautions.
Enjoy the experience
Approaching Sólheimajökull glacier, the magnitude of nature's power is palpable. The glacier's massive ice formations loom in the distance, their brilliant blue hues contrasting with the stark, white landscape. As you draw nearer, the sheer size and scale of the glacier become even more apparent, with towering ice walls and deep crevasses marking the surface. There's a sense of awe and wonder that permeates the air, as if witnessing something truly remarkable and rare.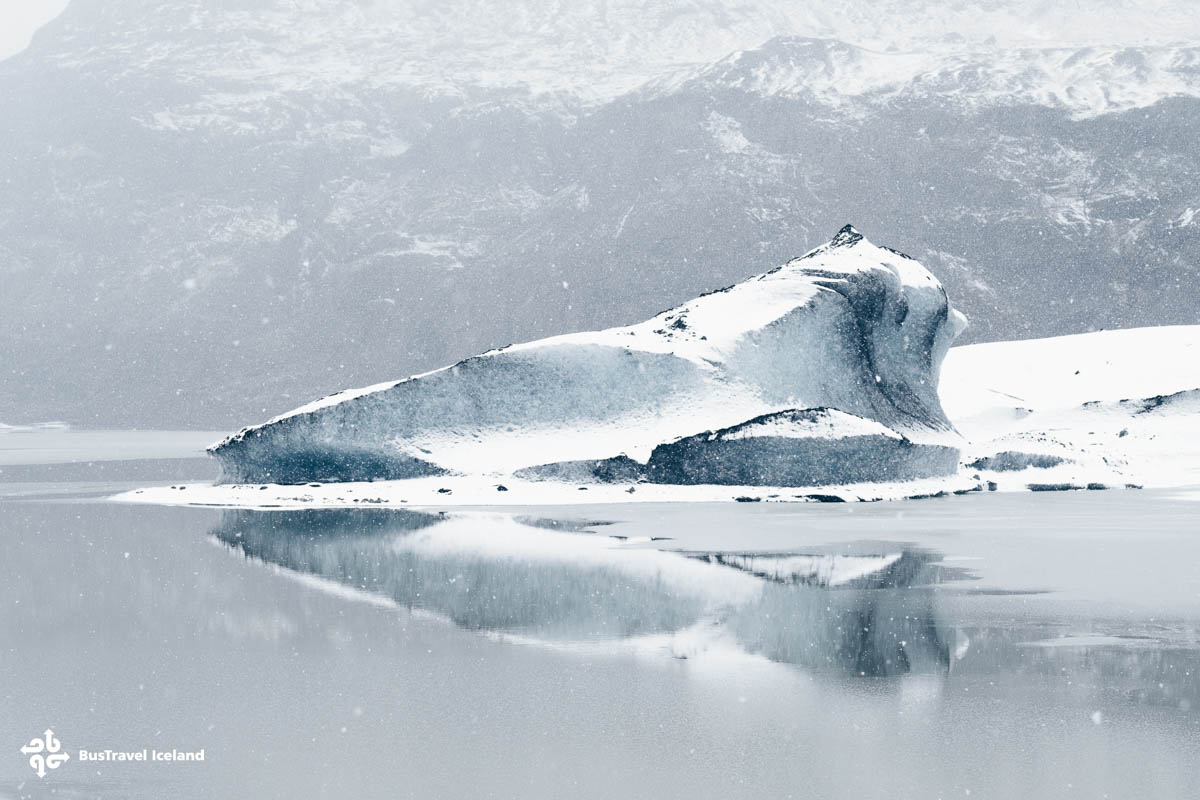 As a unique and unforgettable destination, it offers you a chance to witness the raw beauty of Iceland's natural landscape. Take time to appreciate the stunning surroundings and enjoy the experience to the fullest.
Tours and Activities to Experience Solheimajokull Glacier
Iceland is an amazing place for its diverse landscapes merely within one-day's reach. The south coast of Iceland is one of the hosts to such mesmerizing travel experiences. Of all the glaciers that you can visit, Solheimajokull is the easiest to reach. To experience Solheimajokull glacier, and to immerse yourself in the true beauty of the Icelandic wonder, we recommend you to pick at least of the activities below:
Glacier hiking
Solheimajokull glacier hiking tour is one of the most popular tours of all glacier adventures in Iceland. Guided glacier walk takes you on a hike through the icy landscape, providing stunning views and a chance to explore the unique features of the glacier up close. The tours typically last around 2-3 hours and require a moderate level of physical activity. If you are comfortable with light hiking and uneven terrain you will be able to enjoy the glacier walking experience.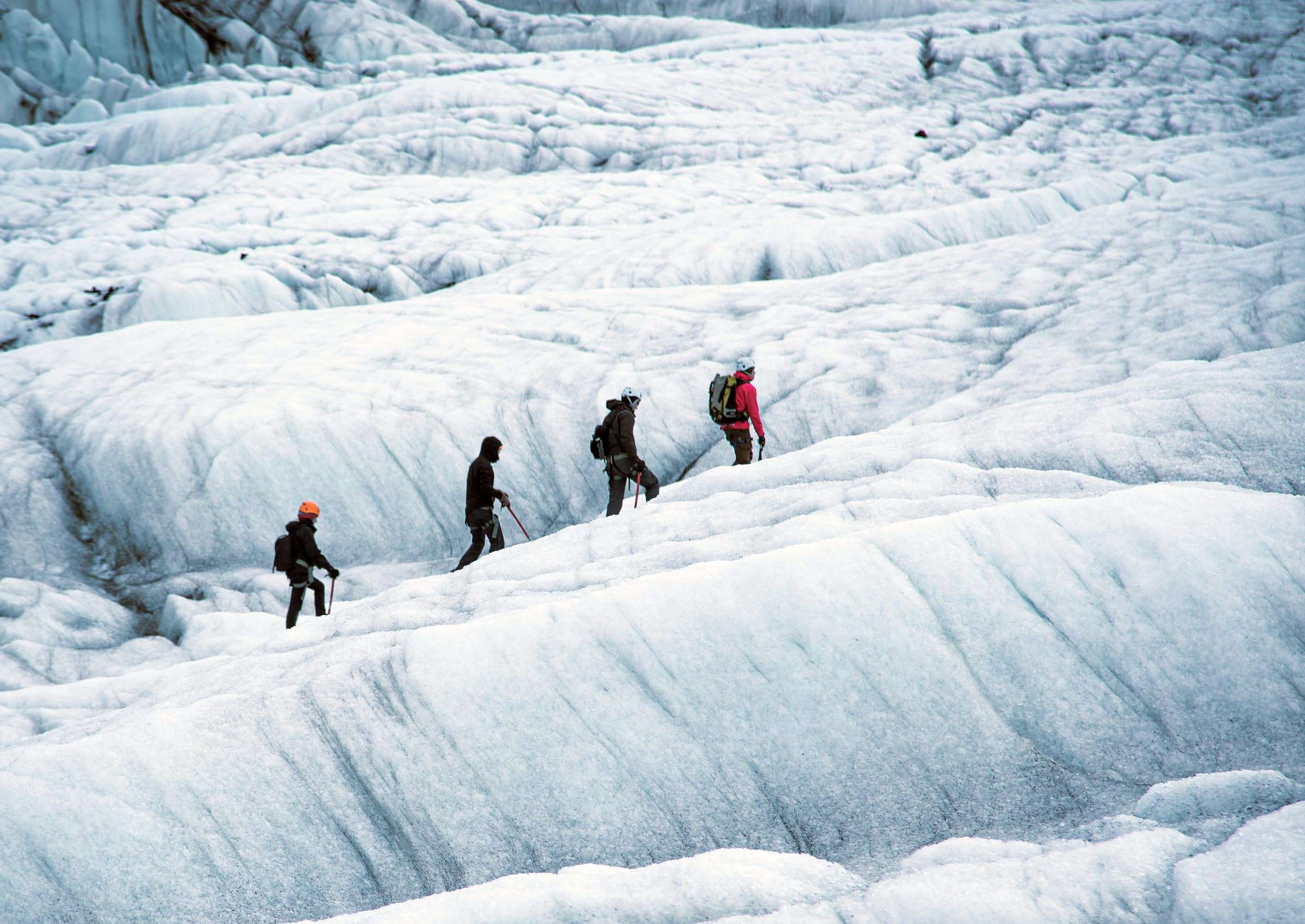 Glacier hiking experience in South Iceland
Ice climbing
For those seeking a more challenging experience, ice climbing is a thrilling activity that allows you to ascend the glacier's ice walls with the help of specialized equipment and a trained guide. The tours usually last around 4-5 hours and require a higher level of physical fitness.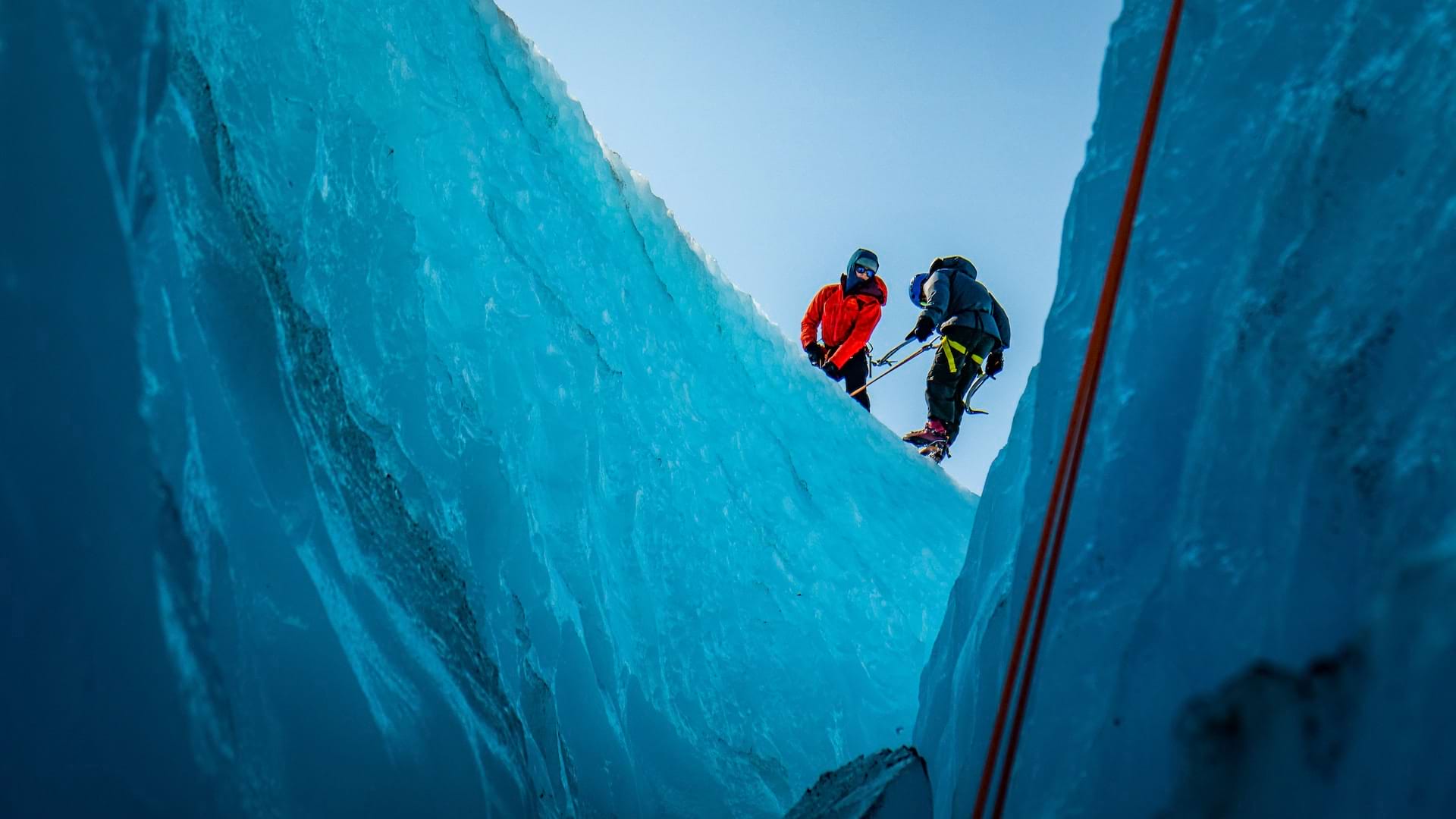 Ice climbing in South Iceland
Ice Cave Exploration
Sólheimajökull's glacier caves are a unique and awe-inspiring natural wonder. You can take a guided ice cave tour to explore the cave's stunning ice formations and learn about the glacier's geological history. The tours typically last around 2-3 hours and require some level of physical fitness.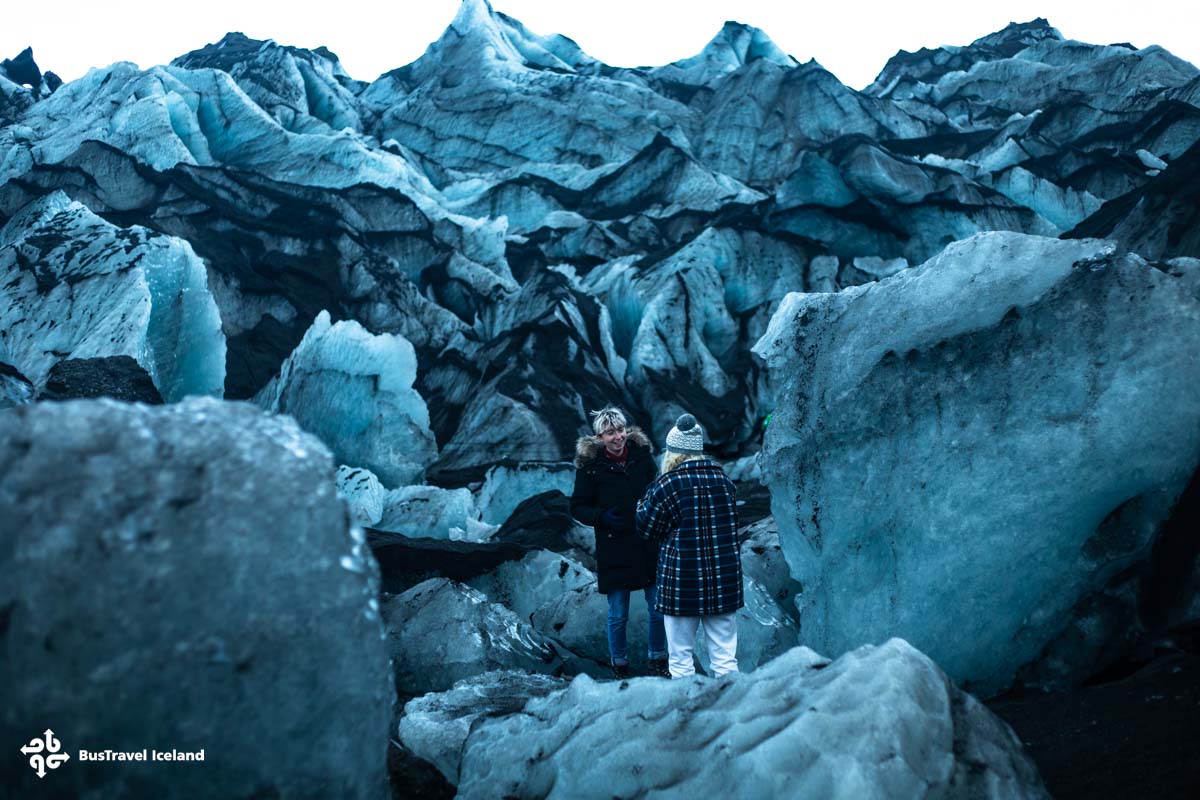 Attractions Nearby Solheimajokull Glacier
Skógafoss Waterfall
Located just a 15-min drive from Sólheimajökull glacier, Skógafoss waterfall is one of Iceland's most iconic waterfalls, known for its towering height and powerful cascades that create a mesmerizing mist. The thunderous sound of the falling water and the stunning rainbows that dance in the mist make Skogafoss a must-see destination.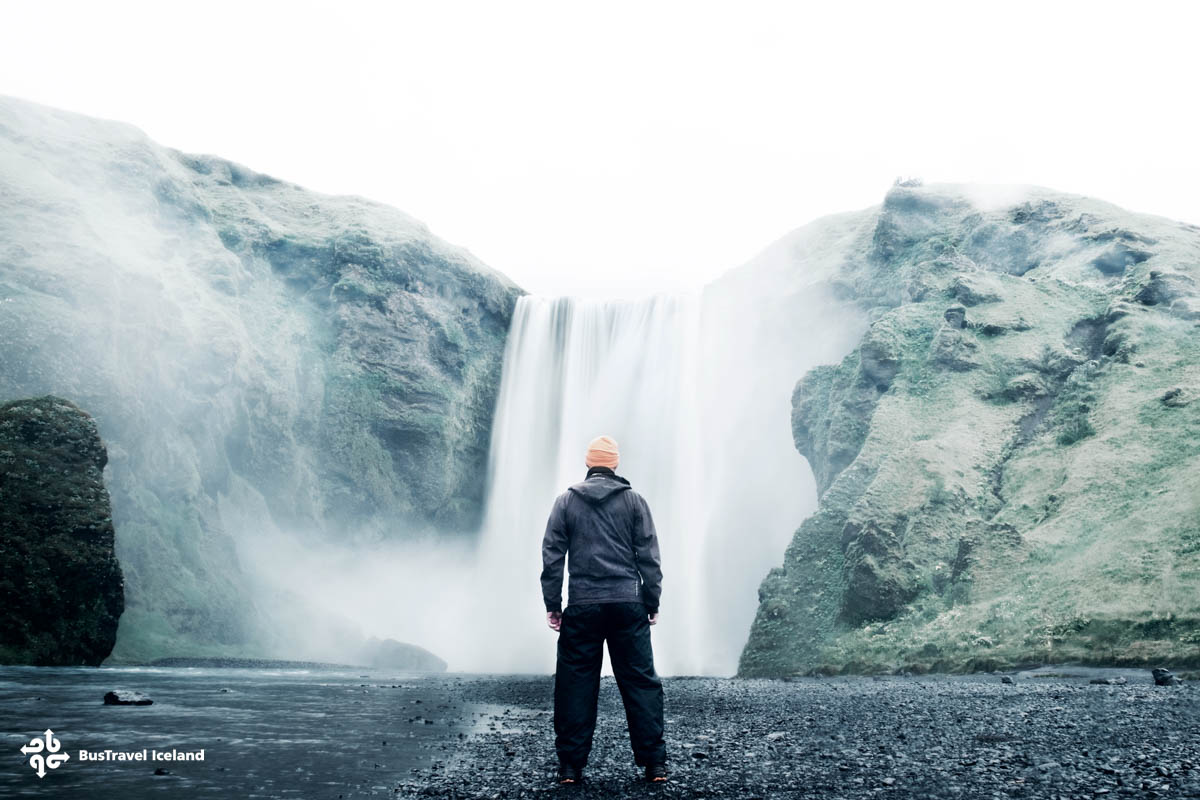 Dyrhólaey
Head east from Sólheimajökull glacier for about 20 minutes via the Ring Road, you will reach Dyrhólaey, a stunning headland that offers sweeping views of the coastline and ocean.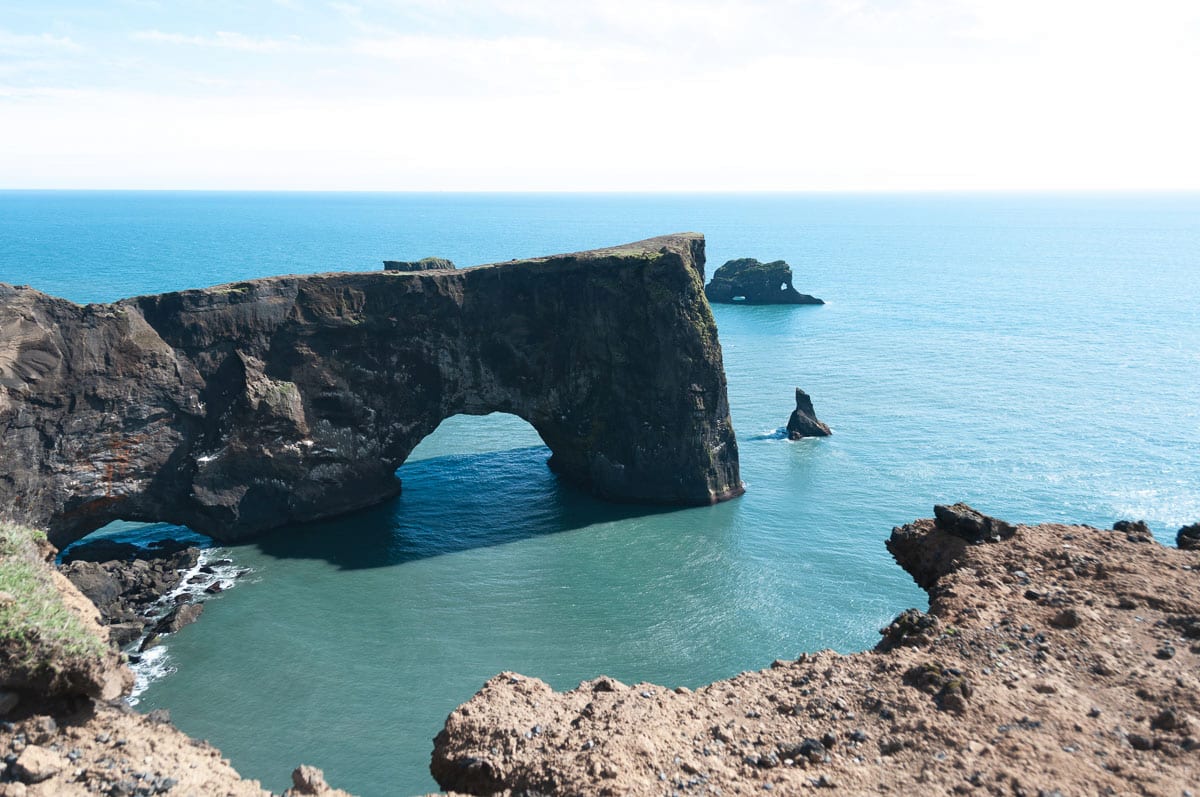 Reynisfjara Black Sand Beach
One of Iceland's most famous beaches, Reynisfjara is known for its dramatic black sand, towering basalt columns, impressive sea stacks, and crashing waves. It's located only a 30-minute drive away from Sólheimajökull glacier.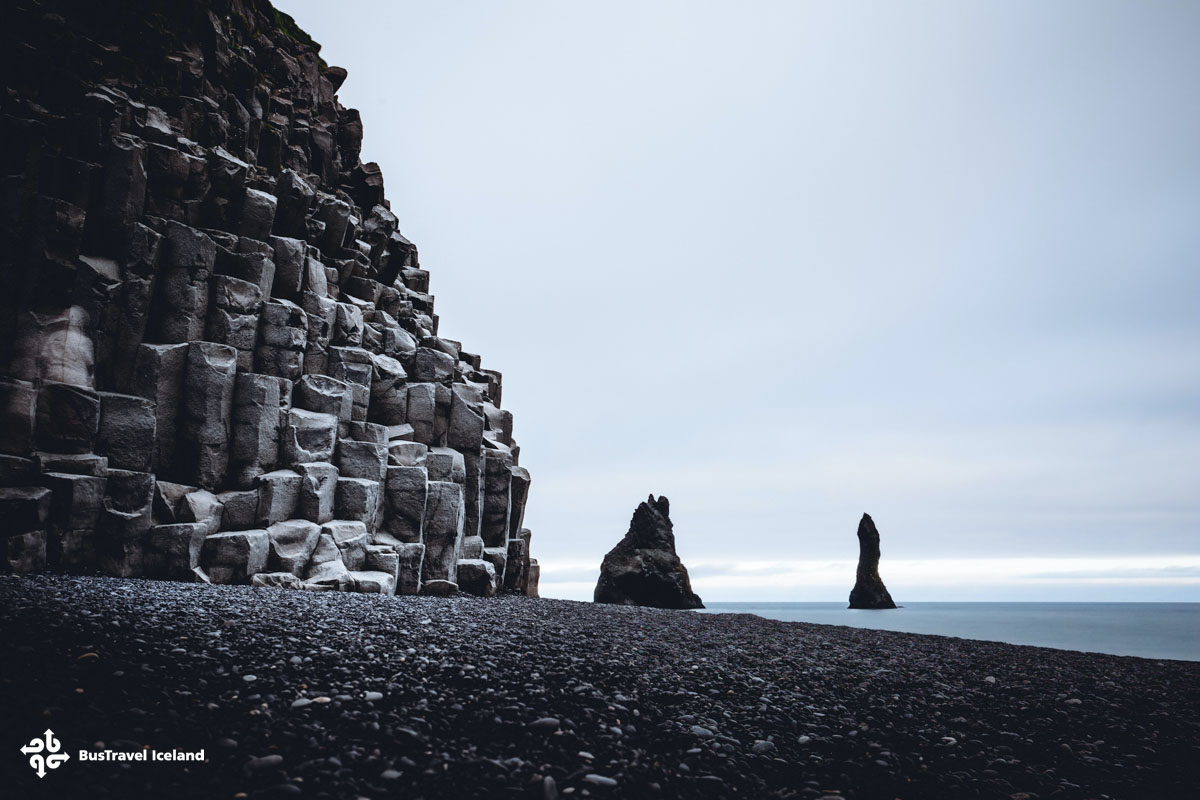 Vik i Myrdal
As the southernmost town, Vik is a coastal, charming place close to Solheimajokull, only about 30-min's drive. It's known for its black sand beaches and picturesque views of mountains and valleys. You can unwind after the glacier hike, explore the town's picturesque scene, and admire Iceland's natural talents blending culture and nature seamlessly.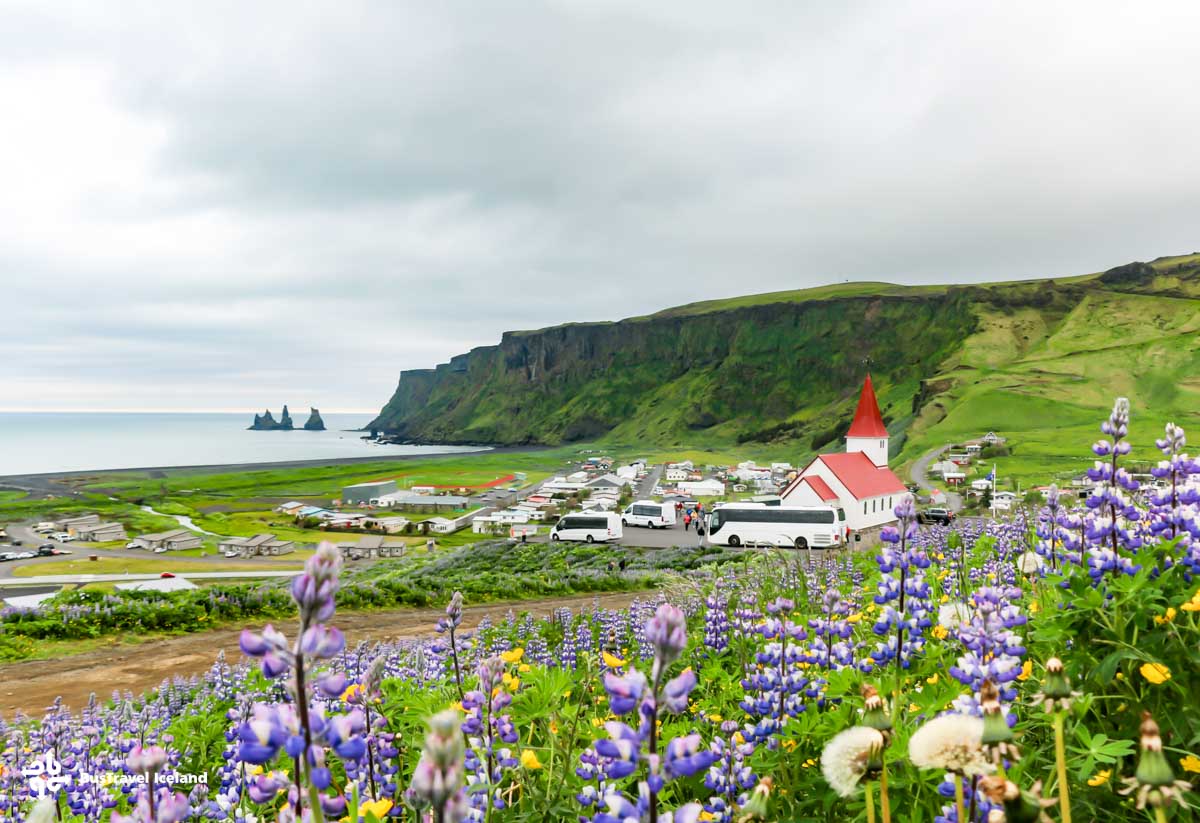 Fjaðrárgljúfur Canyon
This stunning canyon is located a bit further from Sólheimajökull, via the Ring Road then Route 206, it's about 1 hour and 20 minutes drive. Fjaðrárgljúfur Canyon is one of Iceland's most breathtaking attractions, with steep, rocky walls that tower over a winding river below. You can hike along the canyon rim and take in the panoramic views of the spectacular landscape.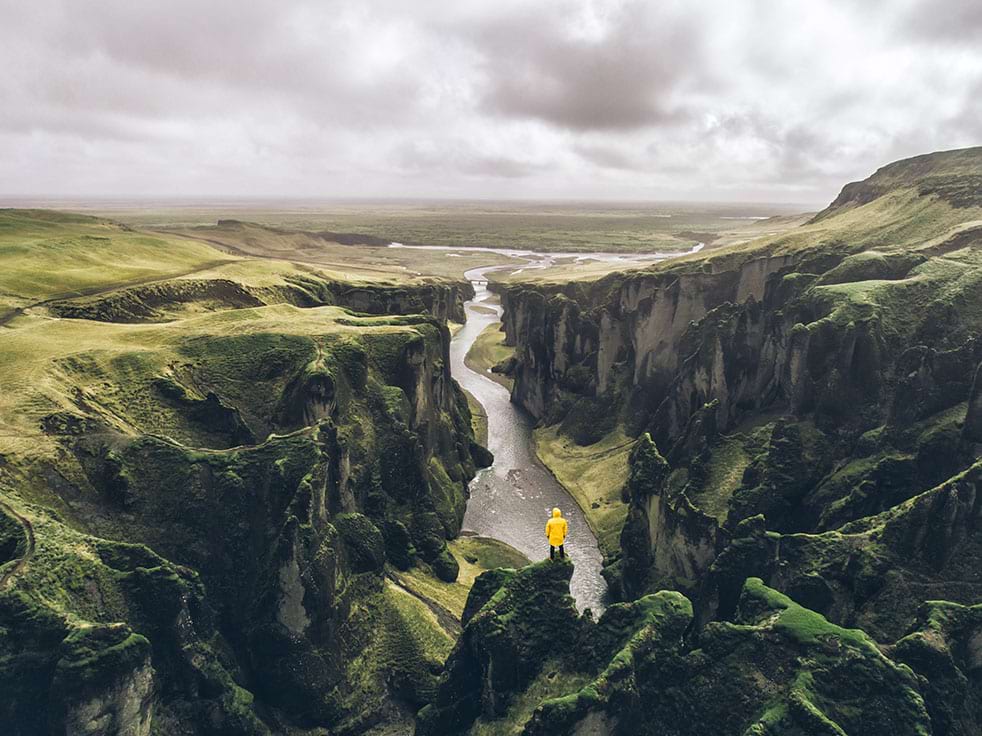 Skaftafell Nature Reserve
Skaftafell Nature Reserve is a beautiful and diverse wilderness area located about a two-hour's drive east of Solheimajokull. It offers a variety of other outdoor activities, including hiking, camping, and glacier adventures. It is also a paradise for glacier hikes in Iceland. A must-visit destination for nature lovers and outdoor enthusiasts.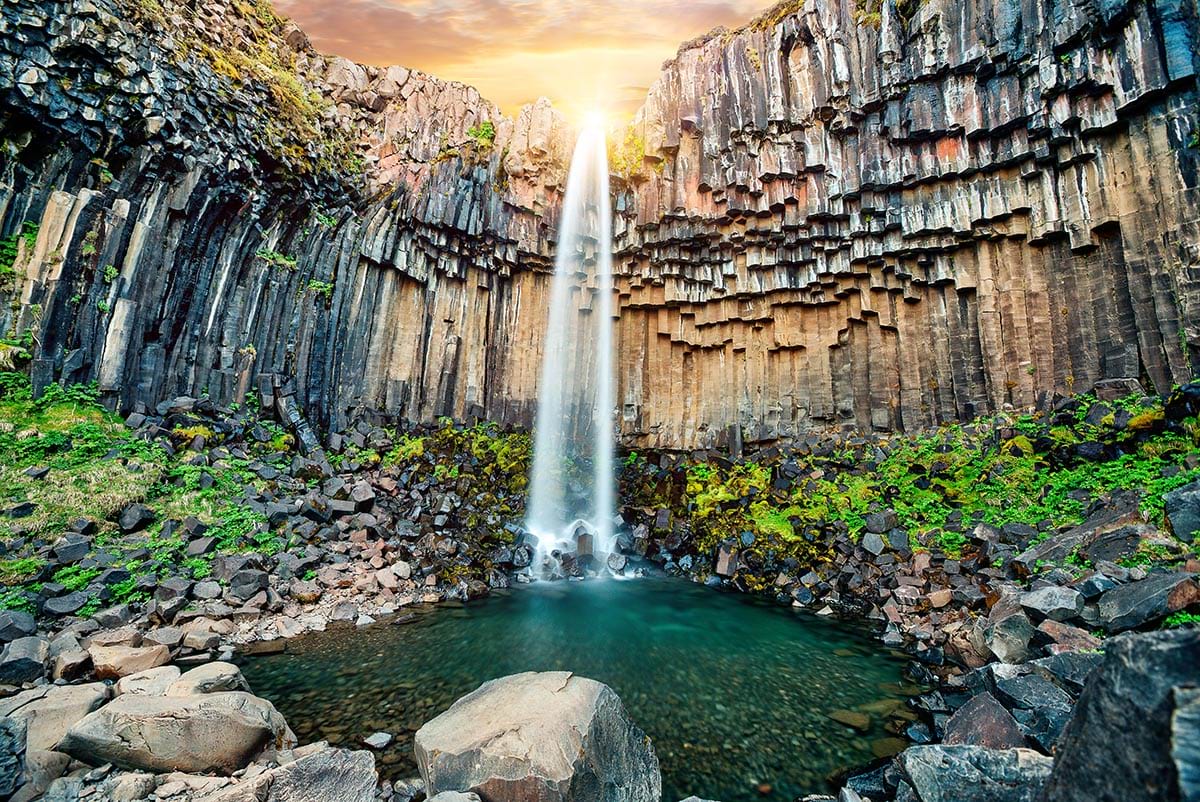 Svartifoss waterfall in Skaftafell nature reserve, South Iceland.
Jökulsárlón Glacier Lagoon and Diamond Beach
Jökulsárlón is a stunning glacial lagoon located further east from Sólheimajökull, known for its crystal-clear blue waters and floating icebergs. It's a must-see destination for you who want to experience the majesty of Iceland's glaciers and glacial lakes.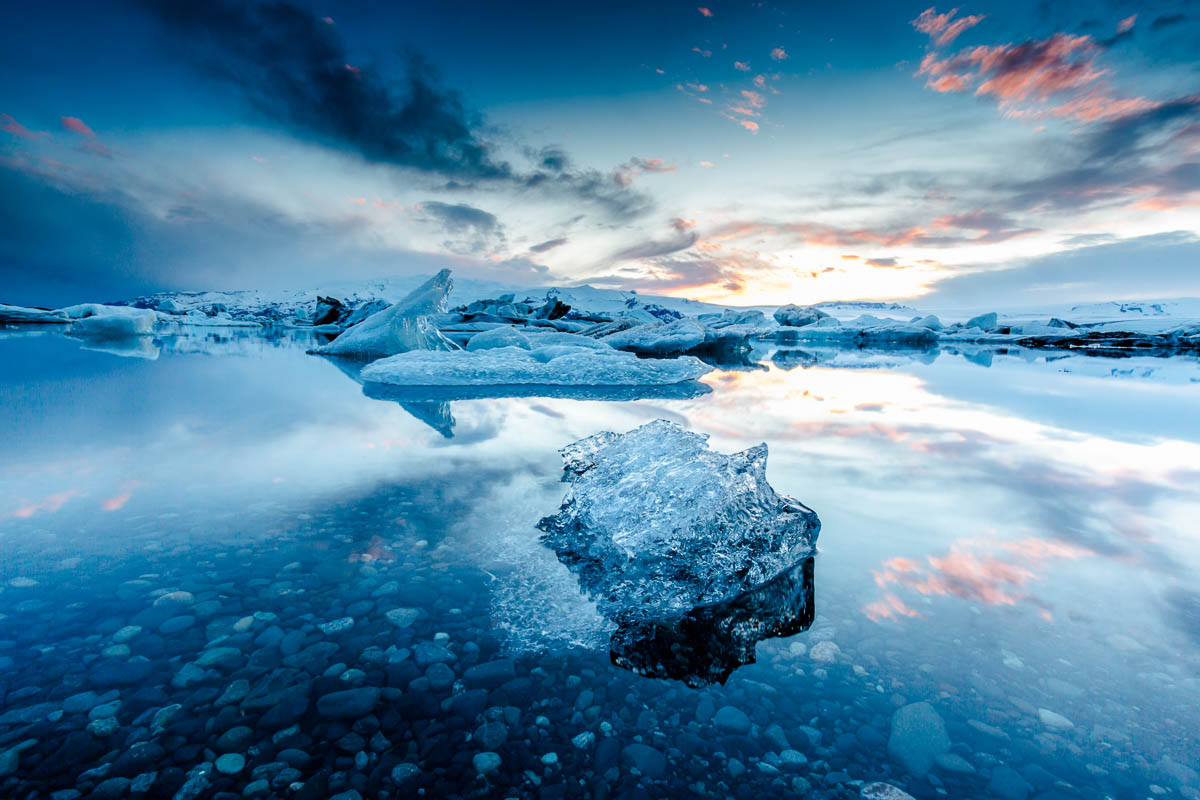 Vatnajökull National Park
Located a bit more than 2 hours' drive from Sólheimajökull, the National Park encompasses Iceland's largest and Europe's most voluminous ice cap, Vatnajokull glacier. It is home to some of Iceland's most spectacular sights, including many impressive outlet glaciers, waterfalls, and glacier lagoons. From here, you can experience glacier hiking and glacier ice caves. Hvannadalshnúkur, Iceland's highest peak is also located within the park.
Solheimajokull's Role in Local Ecosystem and Biodiversity
Sólheimajökull glacier, and the surrounding area, serves as a vital contributor to Iceland's biodiversity and ecosystem. The glacier plays a significant role in regulating water flow and temperature, providing freshwater to sustain a range of plant and animal life, including humans. Additionally, the glacier's runoff contributes to the formation of rivers and wetlands, which serve as a habitat for a diverse range of aquatic flora and fauna.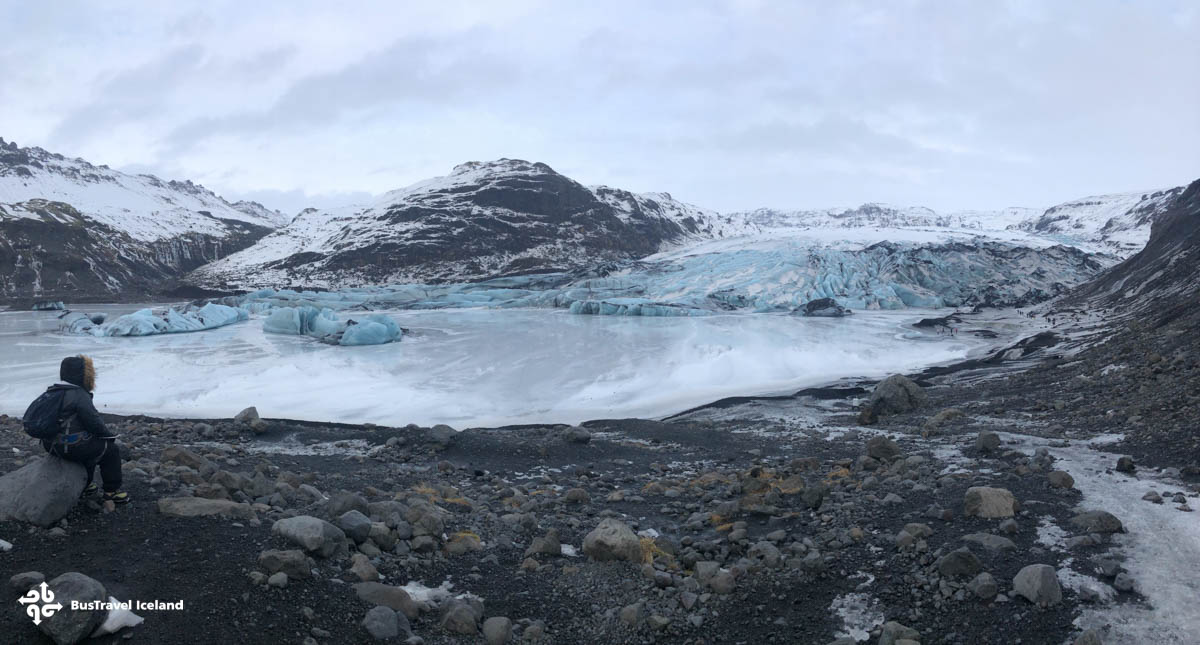 The region surrounding Sólheimajökull also hosts a plethora of plantations and wildlife, including the Arctic fox, reindeer, and various bird species. As the glacier retreats, it leads to the formation of new landscapes, such as moraines and glacial lagoons, which serve as critical habitats for local plant and animal life.
However, Sólheimajökull's retreat, primarily due to climate change, has a negative impact on the local ecosystem. As the glacier melts, it can lead to changes in water flow, soil erosion, and other environmental factors that impact local flora and fauna. Therefore, while Sólheimajökull and the surrounding area play a crucial role in Iceland's biodiversity and ecosystem, it also underscores the vulnerability of our planet and the urgent need to tackle climate change.
Climate Change Impacting Iceland's Glaciers
Climate change is causing Sólheimajökull glacier, and Iceland's glaciers as a whole, to melt at an accelerating rate. This has several implications, including the alarming retreat of the glaciers. Sólheimajökull has lost up to 30% of its volume in the last 20 years, raising concerns about the long-term viability of the glacier as a tourist destination and the broader environmental implications of its loss.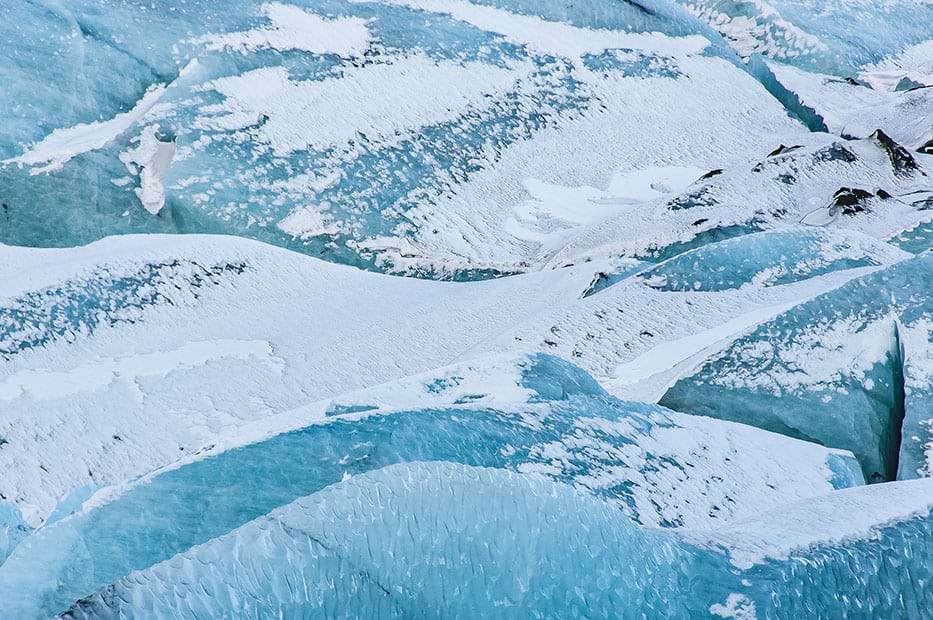 Glaciers like Sólheimajökull are critical sources of freshwater for Iceland, and as they continue to retreat, more water is released into the rivers and streams, leading to floods and other hazards. The melting of glaciers is also impacting the ecosystems around them, as the cold, freshwater they release is essential for many plant and animal species.
The impact of climate change on Iceland's glaciers is also having an economic impact, particularly on the country's tourism industry, as glaciers like Sólheimajökull are popular tourist destinations. For future generations, more efforts to mitigate the effects of climate change must be increased to preserve these natural resources.
Recommended
Iceland tours
Explore Iceland's beauty with our tours curated just for you, showcasing the best attractions for an unforgettable adventure.