How to Pack for Iceland
by Yanshu
Good to Know
9 Jun 2020
Iceland is all about breath-taking nature and powerful elements. When you travel to Iceland you want to pack smart to be prepared for all types of weather. Packing wisely for your travels to Iceland will help you stay dry, warm and happy regardless of what the elements throw at you.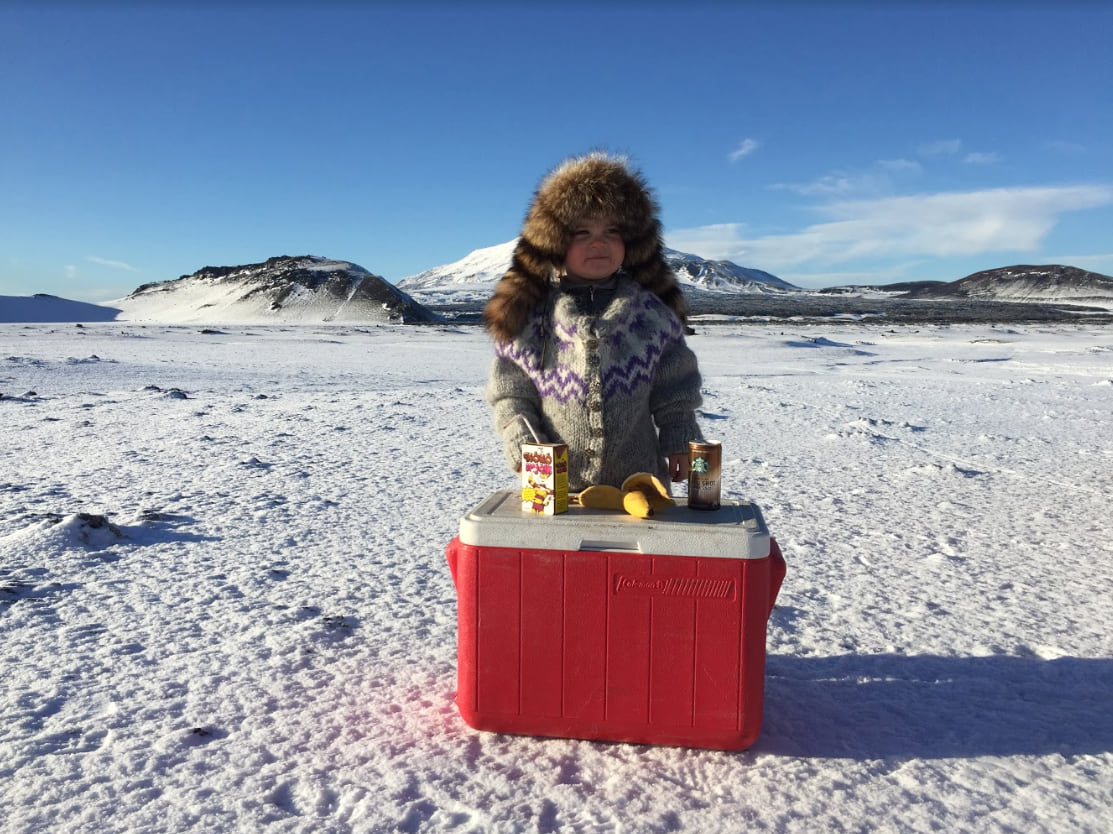 The Icelandic weather is a big part of the experience of visiting Iceland, and is best described as refreshing, empowering, windy, unpredictable, extreme and constantly changing. The temperature can vary up to 20 degrees between days and it's very common to experience all four seasons in one day at any time of the year.  Having the right equipment is crucial for your comfort and wellbeing.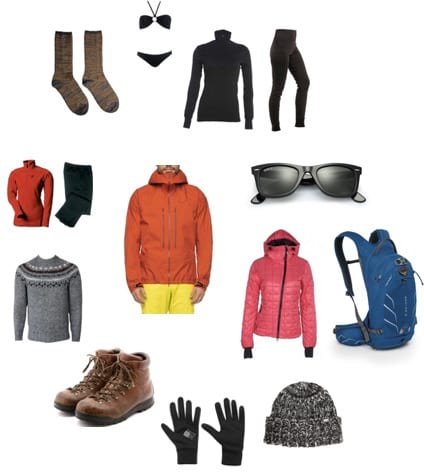 It's all about layers
A packing list for Iceland is the same all year around and it's all about layers! Because of the quickly changing and unpredictable weather in Iceland, wearing layers that you can pop on or strip off, is the key to staying comfortable. Each layer serves a different purpose and works with other layers to keep your skin dry, warm and comfortable. Good layering helps you adjust and regulate your body temperature with ever changing weather conditions. For extra comfort, bring a small backpack to store those extra layers conveniently.
Essentials for all the seasons
1. Base-layer: Thermal or merino wool
Base layers are the layers you wear next to your skin, and provide a barrier between your skin and the sweat that gathers whilst exercising. We recommend thermal long-sleeved tops and a set of thermal bottoms, along with warm thermal socks.  The right base layer keeps you warm and comfortable even when wet. Some locals go as far as wearing a string and a bra knitted from Icelandic wool!
2. Mid-layer: Fleece, prima-loft or wool
The mid-layer is worn over the base-layer and under the outer shell. It's main role is to trap body heat and keep you warm. Ideal mid-layers for Iceland are fleece, prima-loft, wool or eider down, and quick dry hiking trousers. If you want to blend well in amongst the locals, you might need to buy or knit an Icelandic ullarpeysa.
3. Outer-layer: wind- and waterproof 
The outermost layer is the main defensive barrier against the wind and rain. The best is a water- windproof and breathable jacket and trousers that hinder rain or spray from waterfalls from entering but allow sweat vapour to escape. Keep in mind that a standard poncho stands no chance in horizontal rain and umbrellas are only for the wild and the brave.
4. Good sturdy & waterproof shoes
Icelandic terrain and walking paths are as wild as Icelandic nature. They are often uneven, muddy and wet so it's very important to wear good shoes or boots when getting around the main sites. Waterproof hiking boots with a good grip is the best. They keep you dry and safe on uneven and often icy terrain in the winter. During the winter months it comes in handy to bring light crampons to be extra steady on icy paths.
5. Hats and gloves
Around 40% of your body heat is lost through the head, so having a good hat is crucial to staying warm. Make sure it's tight enough so it won't get swept away in strong winds. Gloves are also very important all year around. The locals prefer woollen mittens that keep you warm, even when wet.
6. Swimsuits and sunglasses
Even though Iceland is far from being a tropical destination, a pair of sunglasses and a swimming costume need to be on your list.  The sun in Iceland can be strong and bright and often sits low on the horizon. Sunglasses are also useful to protect your eyes from volcanic ash and your eye make up  from being washed away in the rain.
It's impossible to come to Iceland without experiencing the bathing culture. Icelanders are all about soaking in warm geothermal waters, natural pools or meeting up in one of the country's many regional swimming pools. If you want to experience the ultimate geothermal adventure or meet up with the locals, a bathing suit is an absolute must have.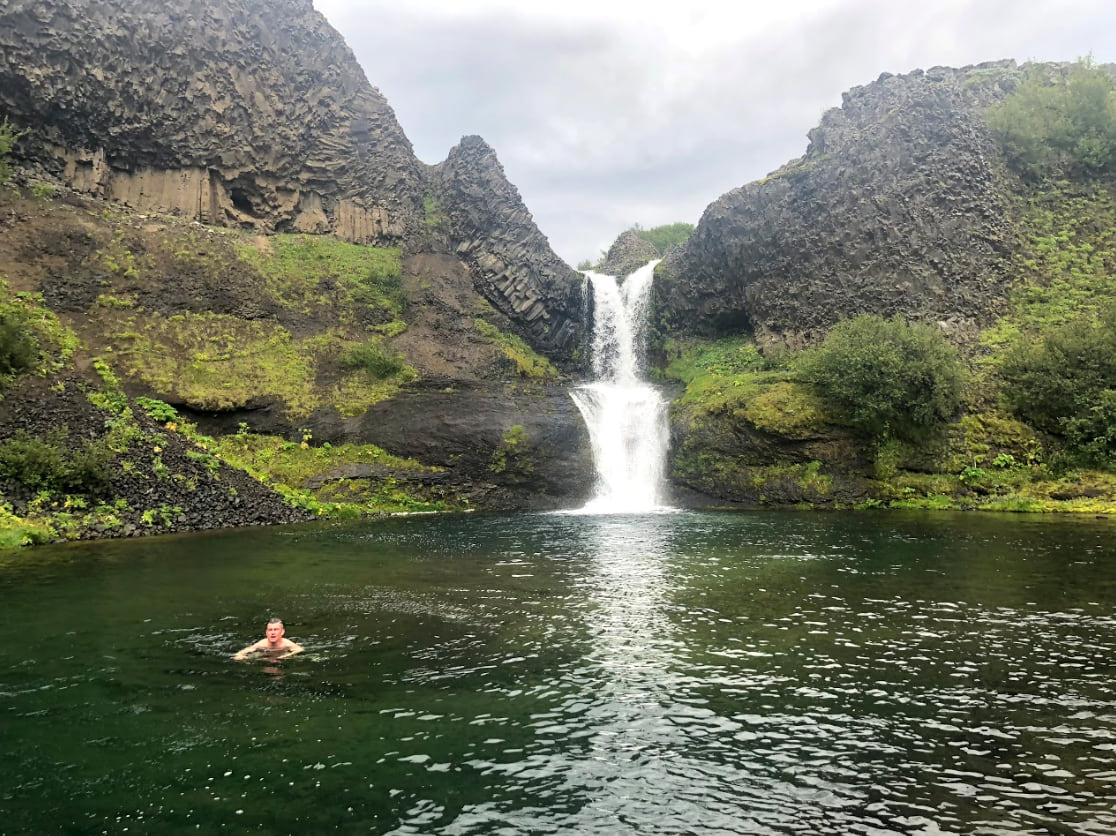 Summer Packing Tips
From late April to the start of August, days are very long and nights are bright. When the sun shines equally as bright 3as as at 3pm it's good to bring an eye mask to help you sleep and earplugs can be useful when birds sing happily 24/7 and when locals are having the time of their lives in the city bars.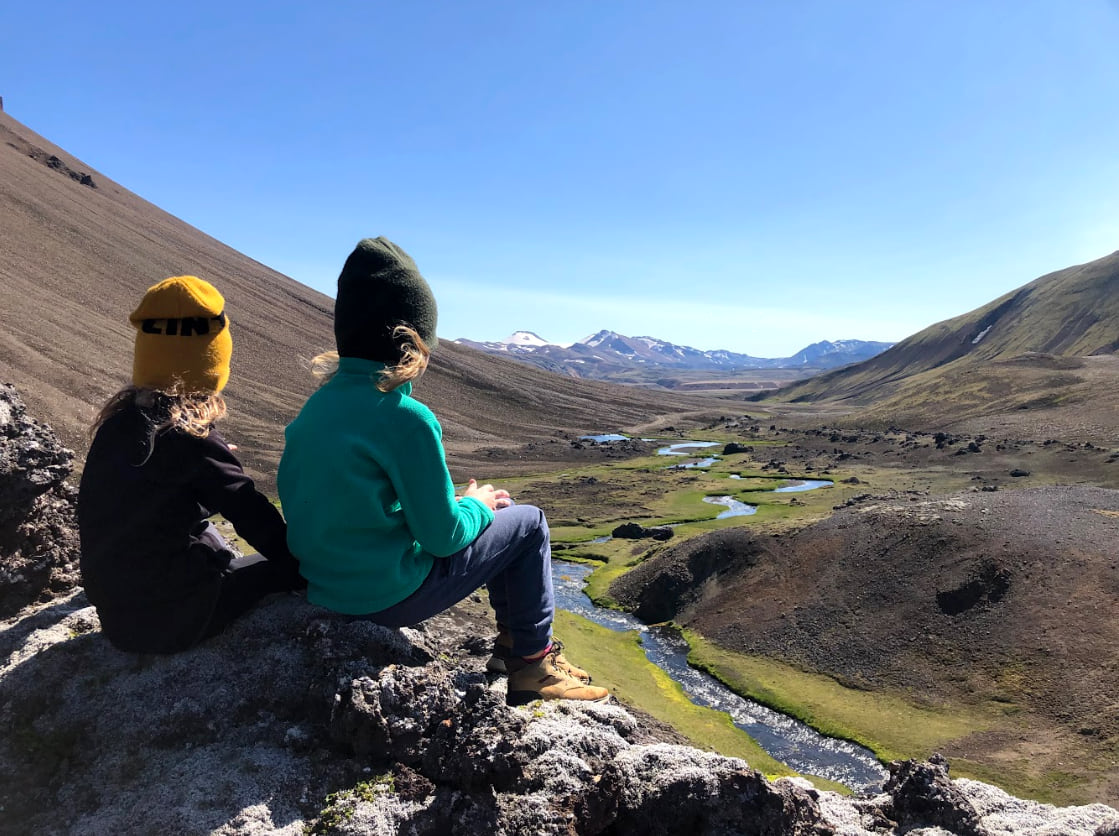 Winter Packing Tips
During the winter months (November to March) the weather can be cold, bright and crispy, or wet and warm (Icelandic 'warm') spiced up with arctic snow blizzards or even horizontal rain. An extra mid-layer (e.g. light down-jacket) is often useful to keep you warm whether you are fighting the weather gods or staying out during cold winter nights gazing at the Northern Lights. Light crampons/ice cleats to put under you shoes are very practical for getting a better grip on icy and slippery ground. Crampons help you stay safe and relaxed in icy winter conditions.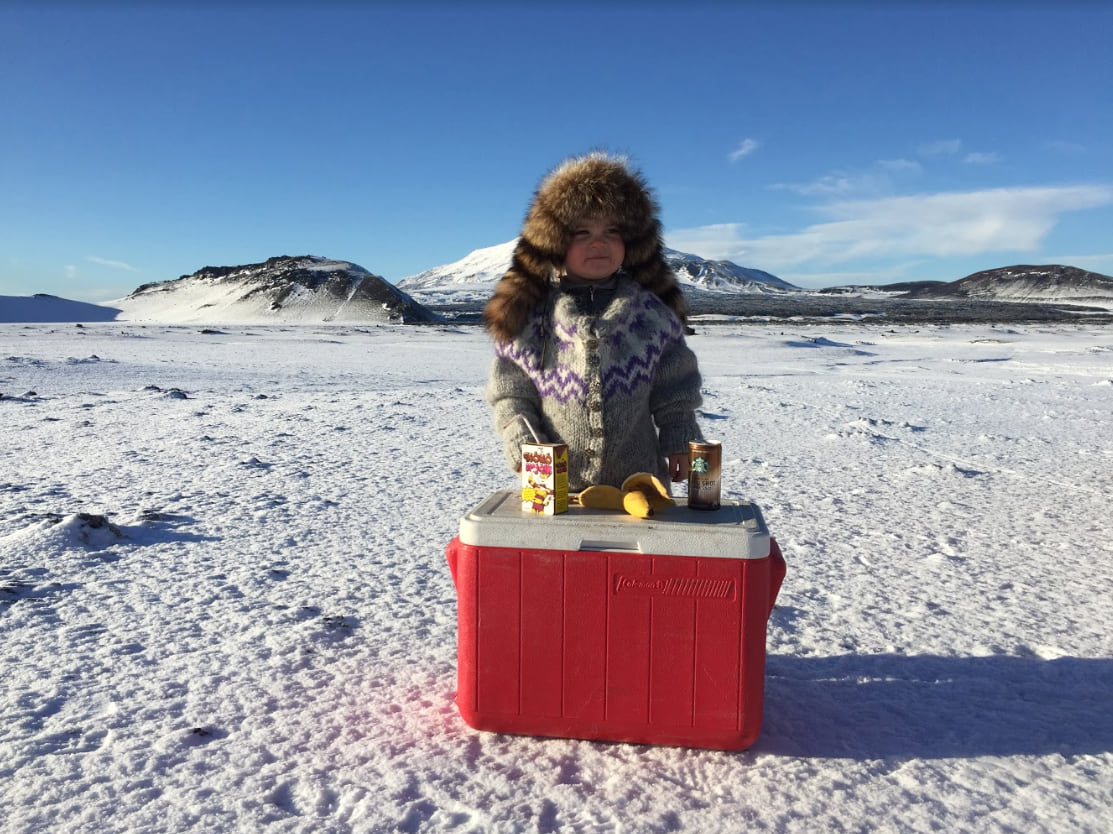 What to avoid
Avoid cotton clothing when outdoors in Iceland. Once it gets wet it sticks to you like an octopus and keeps you wet, cold and uncomfortable. Garments made of denim (jeans), flannel, corduroy and duck are all made of cotton and should be left at home while you explore Iceland's extraordinary nature.
Recommended
Iceland tours
Explore Iceland's beauty with our tours curated just for you, showcasing the best attractions for an unforgettable adventure.