6 Days Around Iceland Ring Road Small Group Tour
Discover Iceland's wonders: waterfalls, geysers, ice caves, and more on the Ultimate Icelandic Adventure Tour!
Experience the best of Iceland in 6 days!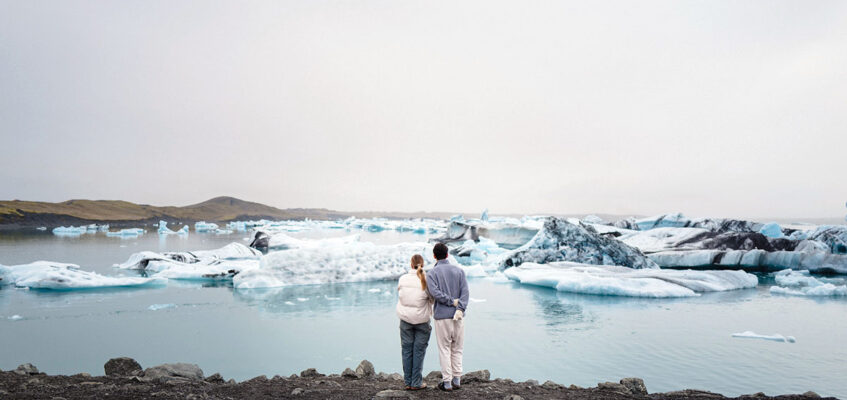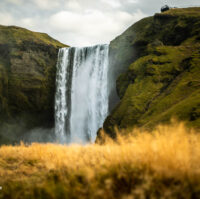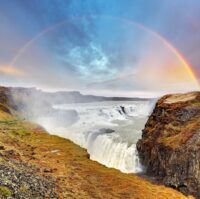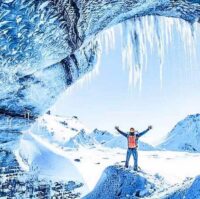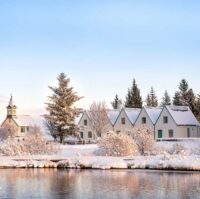 Traveling around Iceland is an epic adventure that promises unforgettable experiences. Our 6-day Iceland Ring Road tour is a condensed multi-day expedition filled with awe-inspiring sights and thrilling activities. From the iconic Golden Circle Route to the world-renowned South Coast waterfalls, black sand beaches, and glacier lagoons, you'll have the opportunity to witness a diverse array of landscapes and natural wonders in just a matter of days, before venturing into the unique terrains of East and North Iceland.
In the North, the Diamond Circle Route has garnered immense popularity, offering visits to majestic waterfalls, active geothermal areas, and expansive lava fields. As your journey brings you closer to the capital region via West Iceland, you'll encounter even more astonishing sights. The enchanting Hraunfossar waterfall and Europe's largest hot spring Deildartunguhver are among the highlights of this region.
One of the thrilling highlights of our 6-day Iceland Ring Road tour is the opportunity to encounter charming puffin birds in Borgafjordur Eystri during the summer months, where you'll find one of Iceland's largest and most captivating colonies. In winter, you may also witness the enchanting Northern Lights illuminating the sky, providing a breathtaking spectacle if luck is on your side.
Finally, as Reykjavik beckons, your 6-day adventure around Iceland comes to a close, leaving you with a treasure trove of beautiful memories that will last a lifetime.
Amidst this natural beauty, you'll also have the chance to embark on captivating activities such as whale watching, ice caving, and relaxing in geothermal hot springs.
6-Day Around Iceland Tour Highlights:
The Golden Circle: Thingvellir National Park, Geysir Geothermal Area, Gullfoss Waterfall
The South Coast of Iceland: Seljalandsfoss Waterfall, Skogafoss Waterfall, Reynisfjara Black Sand Beach, Vik i Myrdal, Katla Ice Cave, Fjadrargjufur Canyon, Jokusarlon Glacier Lagoon, Diamond Beach, Hofn
East Iceland: Djupivogur, Egilsstadir, Borgafjordur Eystri, Vok Baths, Studlagil Canyon
North Iceland: Dettifoss Waterfall, Namaskard Geothermal Fields, Skutustadagigar Craters, Godafoss Waterfall, Akureyri
Northwest Iceland: Glaumbaer Turf Farm, Borgarvirki Viking Fortress, Hvitserkur Rock, Kolugljufur Canyon, Laugarbakki, Grabrok Volcano, Glanni Waterfalls
West Iceland: Hraunfossar Waterfalls, Sturlureykir Horse Farm, Deildartunguhver Hot Springs, Borgarnes



Qualified, energetic and fun guides for the best adventure!
We take immense pride in our exceptional team of local guides who are professionals, experts, and friendly. Their goal is to make your tour unforgettable.