Eyjafjallajökull Eruption: 10 year Anniversary
by Neil
South Iceland
14 Apr 2020
Read about our thoughts on the 10 year anniversary of the Eyjafjallajökull eruptions, and the ash cloud that put Iceland finally and fully on the world map!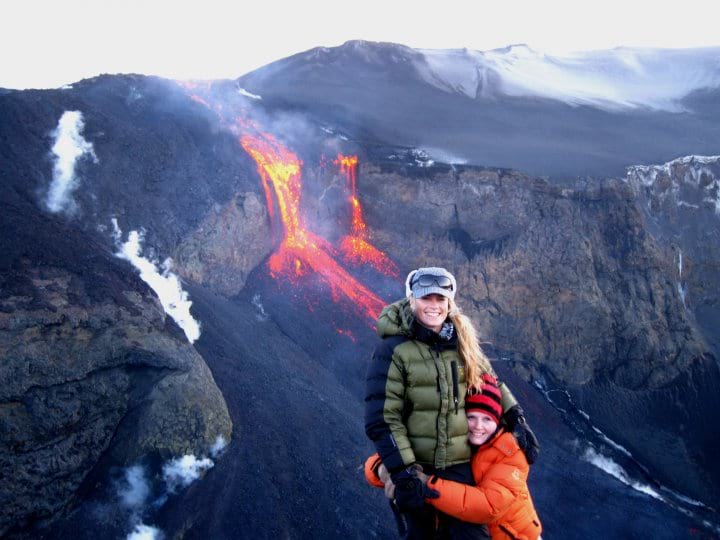 When it comes to dealing with crises of any kind, Icelanders are no beginners. The elements of our wonderful island have taught us to be tough, resistant, optimistic and made us great in crisis management. They have brought us together and taught us solidarity. Today is a decade since Iceland faced a crisis in the form of a volcanic eruption: the eruption of volcano EYJAFJALLAJÖKULL
The subglacial eruption really got the attention of the whole world due to it's enormous ash cloud which caused flights to be cancelled resulting in millions of people stranded across the globe. In Iceland, nearby farms and towns became completely lost in volcanic ash; bridges and farmland were destroyed as ash saturated glacial bursts overran. Farmers living at the foot of the roaring volcano were evacuated from their land, leaving their animals behind, not knowing how long the eruption would last or when they would be able to return home.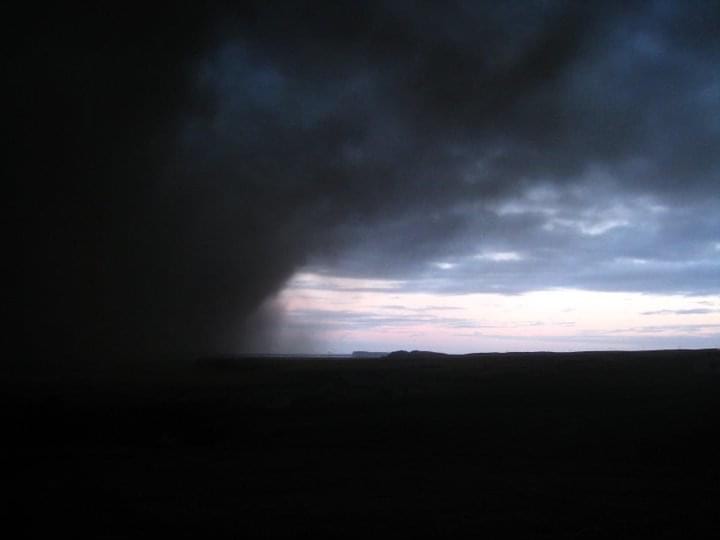 Despite being faced with the unknown danger of a roaring volcano, most Icelanders still experienced this natural hazard as a 'breath of fresh air'. After two years of darkness and hopelessness following the financial collapse, it was as though a heavy burden had been lifted off our shoulders when Eyjafjallajökull woke up. This volcanic eruption gave us a spectacular show, and it also gave us something else to think and talk about, and to focus on.
Three weeks prior to the big boom in Eyjafjallajökull, we got a little teaser. On the 20th of March, a volcanic fissure broke open on a nearby mountain pass called Fimmvörðuháls. The pass is a part of a very popular hiking trail that starts at Skógarfoss waterfall (one of the highlights on our Southern Iceland Tour).  This eruption was small, friendly and easily accessible.
There were two ways to access the eruption.  You could either tackle the 30 km walk with 1000m elevation starting at Skógarfoss waterfall, or drive across the neighbouring ice cap, Mýrdalsjökull, on specially modified super-jeeps or snowmobiles.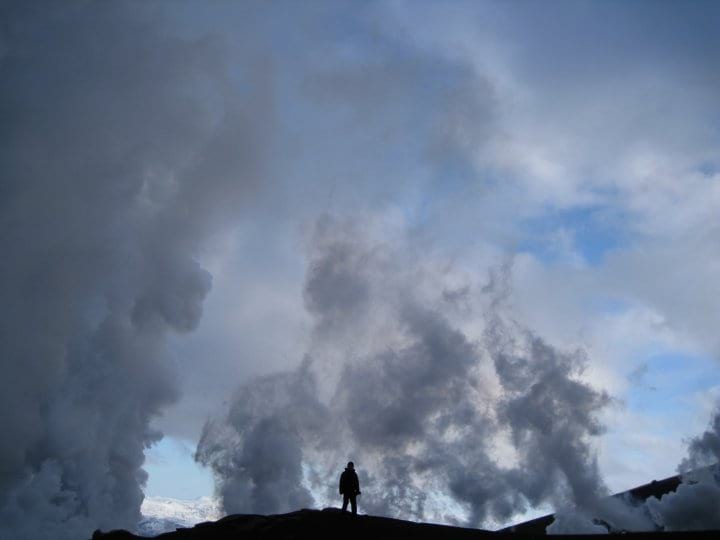 Words cannot describe the beauty of such wonder of nature! To be able to stand a few hundred meters from the spouting crater in formation, letting the heat from it warm you up and the surreal roaring from the volcano penetrate your body, is beyond this world! The smells, the softly trembling grounds, and the atmosphere all around was extraordinary.  People streamed in mass from all directions, fueled with excitement and happiness. They were hugging, chanting, taking pictures, BBQing hot dogs on the burning lava, kissing and enjoying the moment to the fullest. The atmosphere in front of the crater was very similar to the atmosphere you experience in a music festival when everyone's favourite band is playing. The volcano was the star act.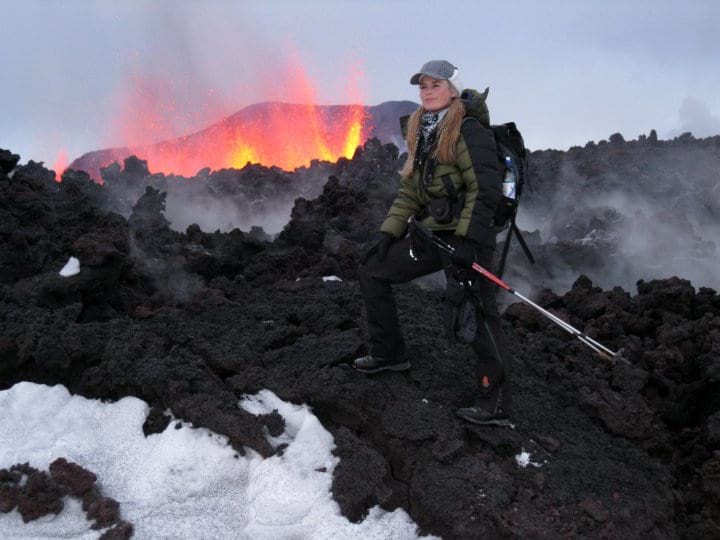 Not knowing how long our expedition would take, we came well prepared. Hot dogs and chocolate filled bananas ended up being cooked on the red hot glowing lava just arms length away from the crater. A true Hell's kitchen!
It was very difficult to leave this beautiful sight behind and head home. It felt like a dream that you didn't want to wake up from. All your senses become absent and you are in a way intoxicated from  happiness, joy and amazement.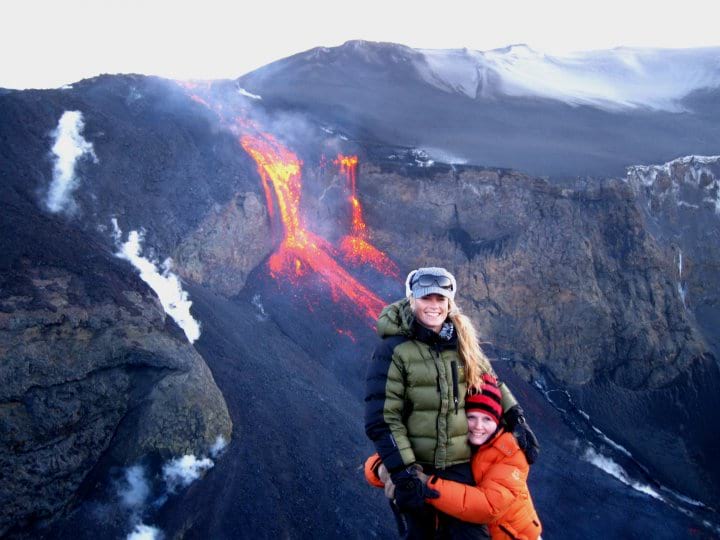 Only two days later another fissure broke open and swallowed our Hell's Kitchen. The eruption eventually stopped after having created two new craters, a big black lava field and two lava falls. Everything went quiet for a couple of days until Eyjafjallajökull woke up. That was a very different scenario: it was one of nature's many challenges that in the end brings us together and makes us stronger.
We often say that there is hardly anything so bad that nothing good ever comes out of it. The eruption in Eyjafjallajökull is proof of that. It ended up boosting the poor economy and saving us from the financial crises.
The volcano became known worldwide. Eyjafjallajökull put Iceland on the map and raised people's awareness about the spectacular raw nature of our island.  In the following months and years people from all around the world came here to experience the magic of Iceland for themselves. Little by little Iceland became one of the world's most popular places to visit.
Takk Eyjafjallajökull!
Author: Thora Helgadóttir (guide)
Recommended
Iceland tours
Explore Iceland's beauty with our tours curated just for you, showcasing the best attractions for an unforgettable adventure.