The Amazing Midnight Sun – Summer Daylight in Iceland
by Yanshu
Good to Know
20 Mar 2023
Have you ever heard of the "land of the midnight sun"? Well, let me introduce you to Iceland. This small island nation located in the North Atlantic Ocean is known for its stunning landscapes, unique culture, and friendly people. But perhaps one of the most incredible things about Iceland is its summer daylight.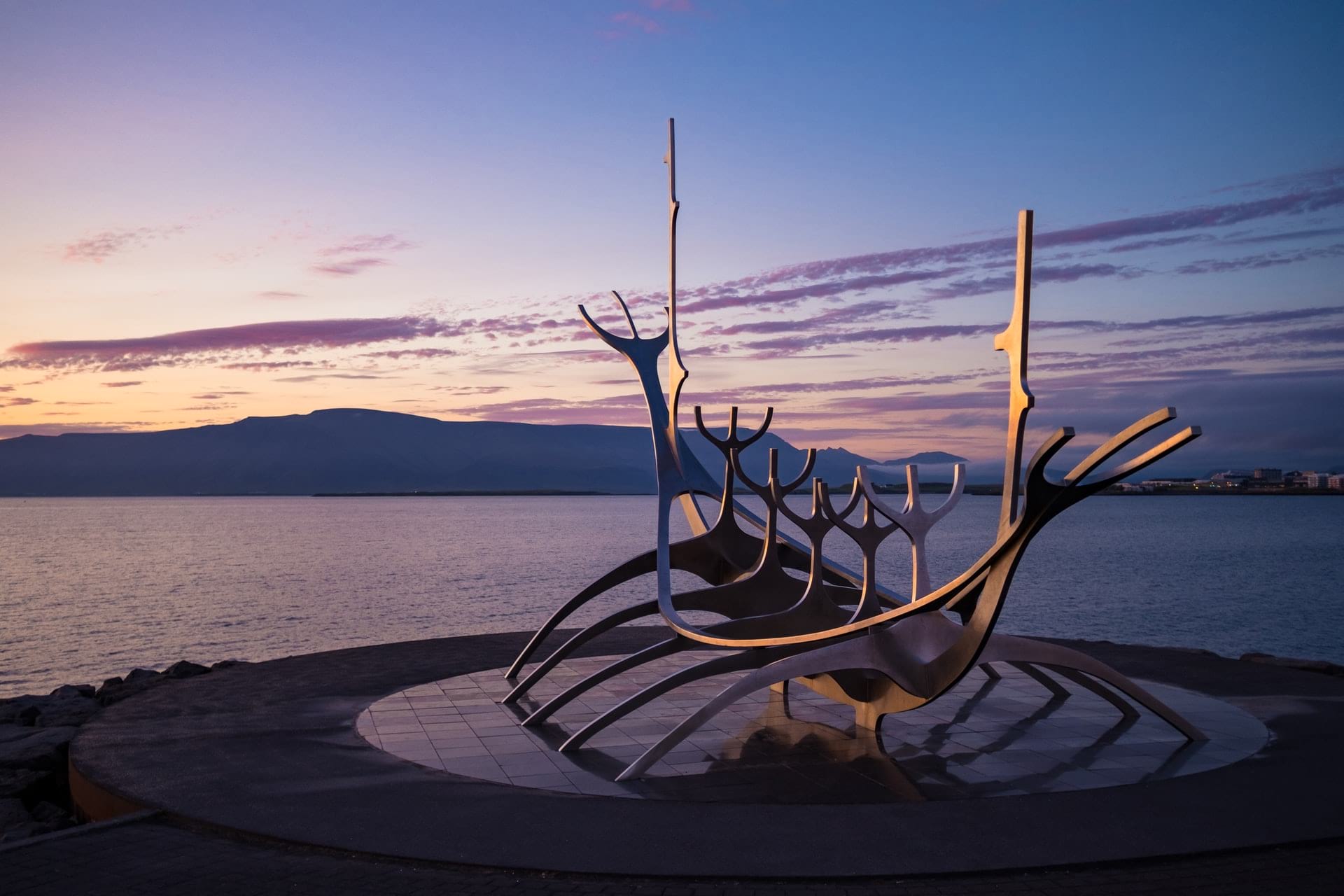 During the peak of summer, the sun never fully sets, creating a surreal and otherworldly experience. Imagine strolling through vibrant green fields at midnight or soaking in a geothermal pool under the warm glow of the sun. Sounds amazing, right?
In this blog post, we're going to dive into everything you need to know about experiencing the summer daylight in Iceland. So get ready to be amazed and let's explore this magical phenomenon together!
How many hours of daylight does Iceland have in the summer?
In Iceland during the summer months, the amount of daylight hours varies depending on the specific location and the time of the season.
In Reykjavik, the capital city of Iceland, during the Summer Solstice (around June 20-21), there are about 24 hours of daylight, meaning the sun is visible almost throughout the entire day and night.
In general, during the peak of summer  – June and July –  Iceland experiences up to 20-22 hours of daylight, with only a few gently illuminated hours during the night. However, in late May and early August, the country may have around 18-20 hours of daylight.
Please note that these numbers are approximate and can vary depending on the location in Iceland, particularly between the north and south regions, where there may be significant differences.
Here is a chart for average daily daylight hours by month in Iceland throughout a year.
What is the Midnight Sun in Iceland?
In Iceland, during the summer months, something magical happens. The sun, rather than setting fully below the horizon, seems to hover just above or on it, casting a golden glow across the landscape. This phenomenon is known as the Midnight Sun, and it is one of the most breathtaking sights you will ever witness.
The midnight sun occurs because Iceland is located close to the Arctic Circle, where the earth's axial tilt causes the sun to remain above the horizon for 24 hours a day during the Summer Solstice. This means that even at midnight, the daylight is still bright, with the sky and the landscape illuminating with a warm, radiant light.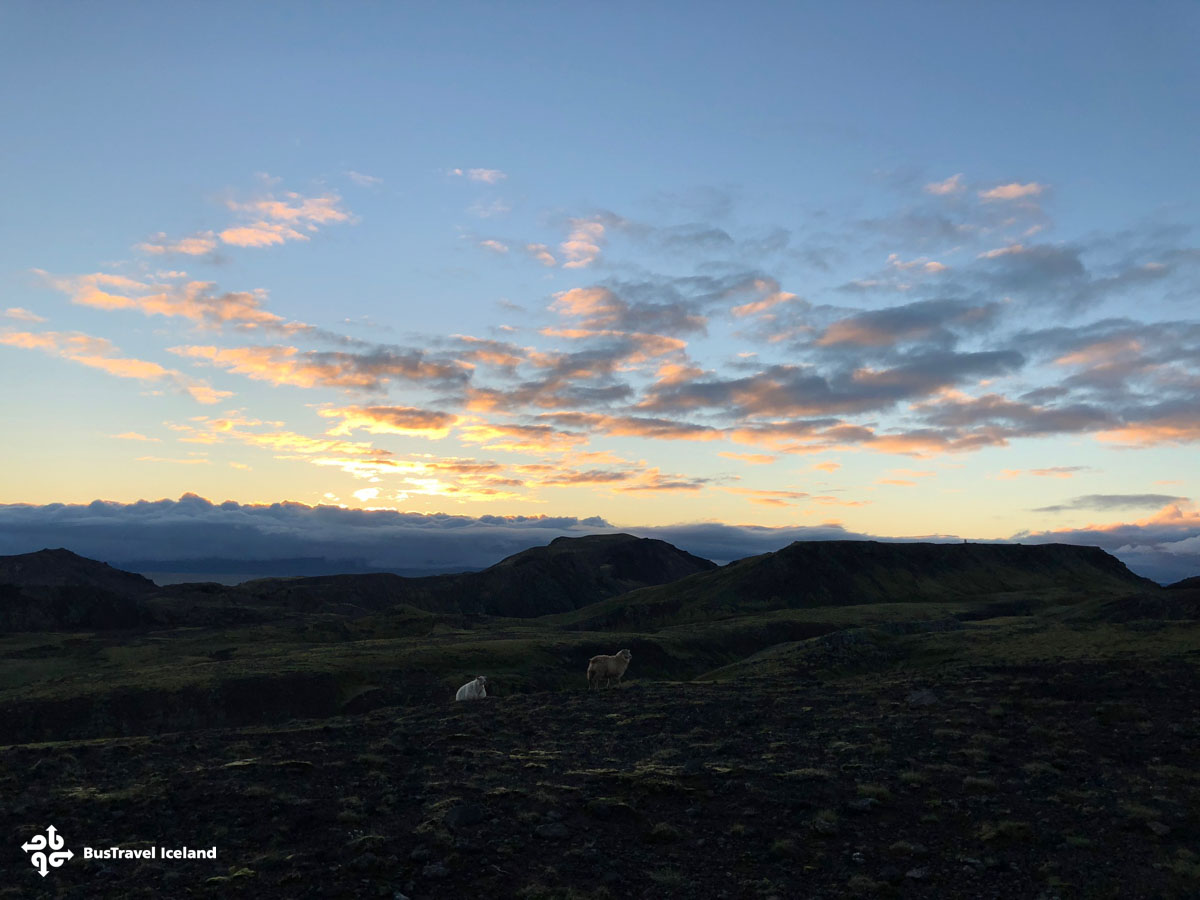 Why is the daylight getting longer in summer in Iceland?
It's because the length of daylight in Iceland, as in other places, is primarily influenced by the tilt of the Earth's axis and its orbit around the sun. During summer in Iceland, the northern hemisphere, which includes Iceland at a high latitude, is tilted towards the sun, resulting in more direct sunlight and longer days.
What is it like to experience 24-hour daylight in Iceland?
The experience of the midnight sun in Iceland can be truly unforgettable. Many visitors to Iceland are accustomed to a typical day-and-night cycle, with the sun setting at a certain time each day. But in Iceland, during the summer months, the sun never sets below the horizon, which can be a surreal and awe-inspiring experience.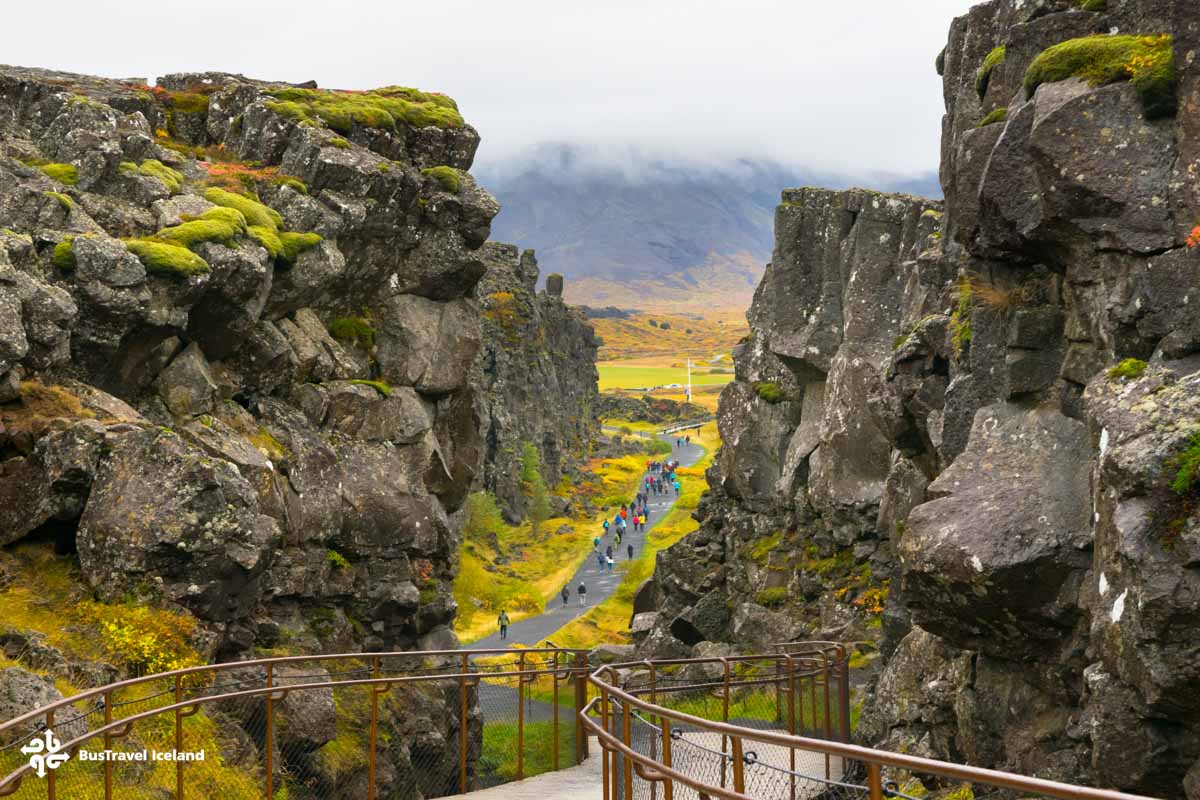 As a tourist in Iceland during the midnight sun, you may find yourself feeling energized and invigorated by the constant sunlight. The extended daylight hours can make you feel more alert and active, which is why many visitors choose to take advantage of this unique phenomenon and explore the country's natural wonders around the clock. Just one reminder that we can't see Northern Lights in the sky as there are no dark nights in summer in Iceland.
At the same time, the experience of the midnight sun can also be disorienting, especially for those who are not used to the prolonged daylight hours and bright nights. It can be easy to lose track of time and forget that it's actually midnight when the sun is still hovering low in the sky. Overall, the experience of the Midnight Sun in Iceland can be a mix of wonder, excitement, and a bit of confusion.
Some people might find it too difficult to sleep during the midnight as the light might seep through the curtains, so it's recommended to bring a sleep mask with you.
It's a unique natural phenomenon that is sure to leave a lasting impression on anyone who experiences it.
When does the sun set in Iceland in the summer?
Here is a table for sunrise and sunset times in Reykjavik, Iceland from June to August on the specified dates:
| Date | Sunrise | Sunset |
| --- | --- | --- |
| June 1st | 03:17 AM | 11:23 PM |
| June 15th | 02:56 AM | 11:33 PM |
| June 30th | 03:14 AM | 11:24 PM |
| July 1st | 03:18 AM | 11:21 PM |
| July 15th | 03:33 AM | 11:06 PM |
| July 31st | 04:06 AM | 10:28 PM |
| August 1st | 04:13 AM | 10:20 PM |
| August 15th | 04:34 AM | 9:59 PM |
| August 31st | 05:05 AM | 9:15 PM |
Here's a table for sunrise and sunset times in Akureyri, Iceland, on the specified dates:
| Date | Sunrise | Sunset |
| --- | --- | --- |
| June 1st | 02:53 AM | 00:01 AM |
| June 15th | 02:39 AM | 00:15 AM |
| June 30th | 02:40 AM | 00:20 AM |
| July 1st | 02:42 AM | 00:22 AM |
| July 15th | 03:08 AM | 11:40 PM |
| July 31st | 03:25 AM | 11:10 PM |
| August 1st | 03:38 AM | 10:57 PM |
| August 15th | 04:03 AM | 10:21 PM |
| August 31st | 04:29 AM | 09:44 PM |
Please note that these times are approximate and can vary slightly depending on the specific location in Iceland.
Reykjavik is located at approximately 64.13° N, while Akureyri is located at approximately 65.68° N. This means that Akureyri is located about 1.55 degrees – or approximately 172 kilometers -north of Reykjavik in terms of latitude. When this translates into daylight hours, you will see a noticeable difference between these two locations.
What are the best places to visit in summer in Iceland?
Iceland in the summer is a magical land where the days are long, the landscapes are breathtaking, and the air is fresh and invigorating. From the awe-inspiring glaciers to the rugged lava fields, and from the lively Reykjavik to the peaceful fjords, there's something for everyone to discover.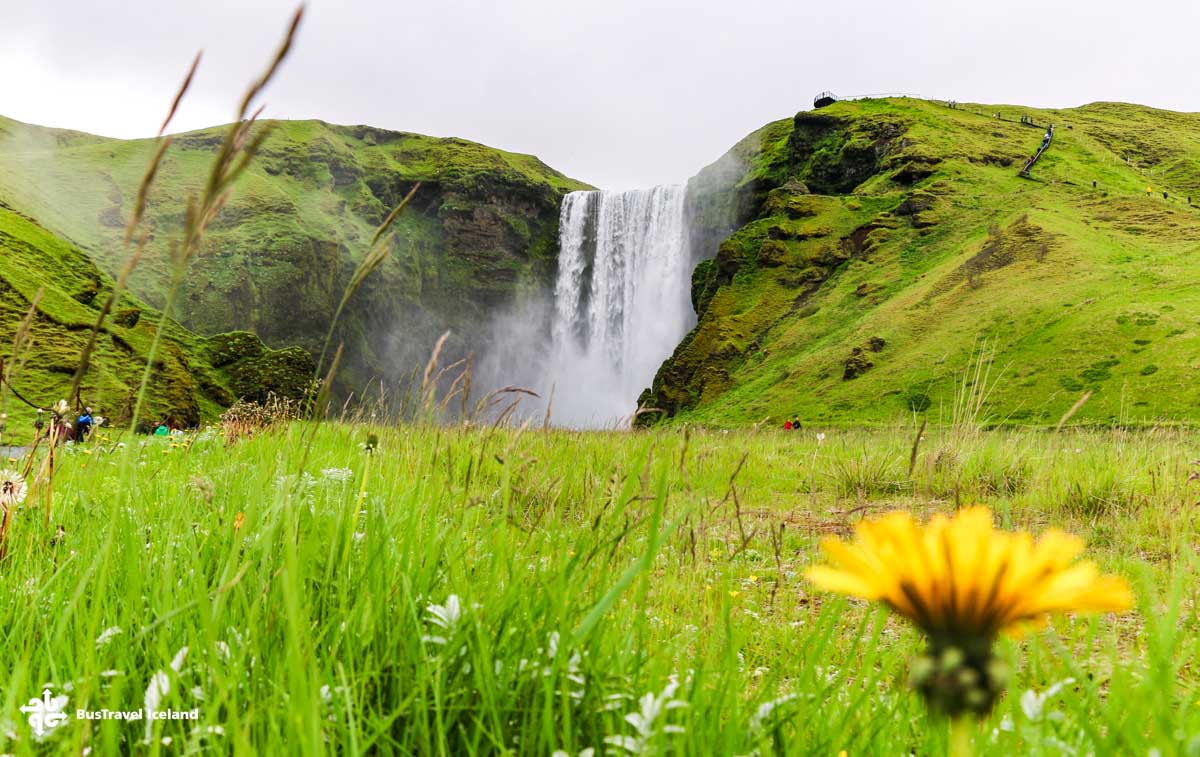 Reykjavik: Iceland's capital city is a great place to start your trip. You can explore the city's museums, galleries, and restaurants, and take day trips to nearby attractions. Take a walk in Reykjavik city center through the alleys and streets to experience the unique summer in Iceland.
The Golden Circle: This popular tourist route includes three main stops: Thingvellir National Park, Geysir geothermal area, and Gullfoss waterfall. You can take a guided tour or drive yourself. You are able to visit more hidden gems on the Golden Circle Route as the daylight is longer.
South Coast: The south coast of Iceland is home to some of the country's most iconic landscapes, including black sand beaches, glaciers, waterfalls, and glacier lagoons. Highlights include Reynisfjara Beach, Skogafoss waterfall, and Jokulsarlon Glacier Lagoon. The time it takes to travel to Jokulsarlon is the longest day tour from Reykjavik and is best done in summer.
Snaefellsnes Peninsula: This scenic peninsula in western Iceland is known for its stunning coastline, volcanic peaks, and wildlife. Highlights include Kirkjufell mountain and waterfall, Arnarstapi village, and the Snaefellsjokull glacier. And its local Icelandic folklore is also famous.
Landmannalaugar, Iceland's Highlands: If you're feeling adventurous, consider exploring Iceland's remote interior. Its natural hot springs, colorful rhyolite mountains, and challenging hiking trails make it a popular destination for outdoor enthusiasts. The area offers stunning panoramic views, unique geology, and a chance to immerse yourself in Iceland's rugged wilderness.
Westfjords: The remote and rugged Westfjords region is home to some of Iceland's most dramatic scenery. Highlights include Dynjandi waterfall, the Hornstrandir nature reserve, the red sand beach at Raudasandur, and the Látrabjarg cliffs that are home to millions of birds including the cute puffins.
Akureyri: Iceland's second-largest city is located in the north and is a great base for exploring the surrounding area. Highlights include the Myvatn nature baths, Godafoss waterfall, Dettifoss waterfall, and the Dimmuborgir lava fields.
With endless daylight and warm temperatures, it's the perfect time to visit Iceland's stunning natural wonders, charming towns, and vibrant nature.
What are the best activities to do in summer in Iceland?
Iceland's summer season offers a range of exciting outdoor activities for travelers to enjoy.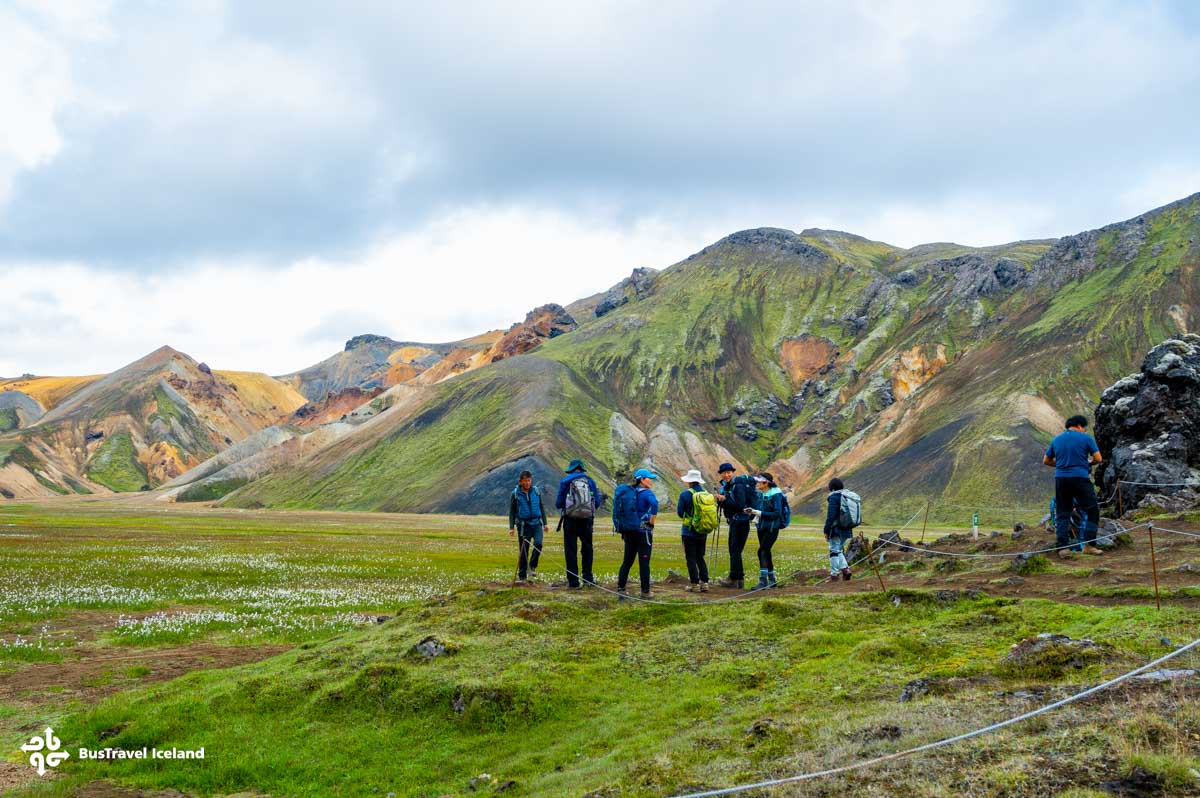 Ring Road Tour: Iceland is known for its stunning landscapes, and the summer months are the perfect time to explore them. Rent a car or join a guided tour and drive along the scenic Ring Road that circles the island.
Hiking: With the warmer weather and longer days, summer is an excellent time to go hiking in Iceland. The country has numerous hiking trails to choose from, ranging from easy walks to challenging hikes. Popular hikes include the Laugavegur Trail, Fimmvorduhals, and Glymur Waterfall.
Whale Watching: Summer is the best time for whale watching in Iceland, with tours available from Reykjavik and other coastal towns. The waters around Iceland are home to many species of whales, including humpback, minke, and orcas.
Glacier Hiking: Iceland is home to some of the largest glaciers in Europe, and summer is the best time to go glacier hiking. Guided tours are available, and you can explore the crevasses and ice formations of glaciers such as Vatnajökull or Sólheimajökull.
Hot springs and geothermal pools: Iceland is famous for its hot springs and geothermal pools, and there's no better time to enjoy them than in the summer months. The Blue Lagoon is one of the most popular geothermal spas, but there are many other options, including the Sky Lagoon, the Secret Lagoon, Myvatn Nature Baths, and the Laugarvatn Fontana Spa.
Camping: Many campsites are located in scenic areas, and some even offer facilities such as hot tubs and swimming pools. Camp in the middle of Iceland's untouched nature and experience its summer midnight glow.
Whether you're an adrenaline junkie or seeking a more relaxed pace, Iceland's natural beauty and unique landscapes provide the perfect backdrop for a memorable summer adventure.
Recommended
Iceland tours
Explore Iceland's beauty with our tours curated just for you, showcasing the best attractions for an unforgettable adventure.