Lagoons & Lights 2-Day Iceland Winter Adventure
This special combo includes 3 of Iceland's finest wonders. Get ready, get set for Northern Lights, the Golden Circle, South Coast and a visit to Icelands oldest geothermal pool.
See Iceland's winter on the most popular tours!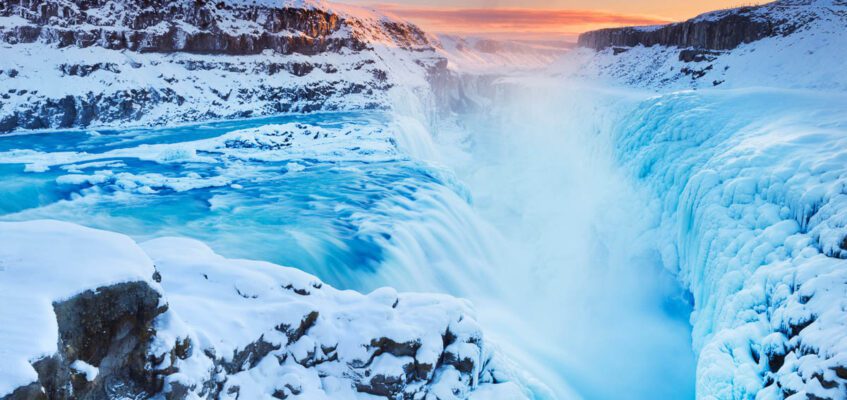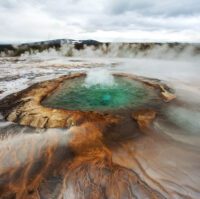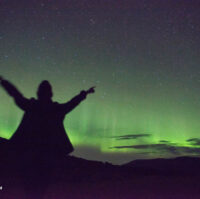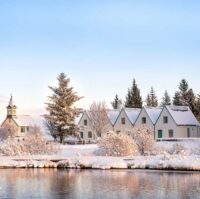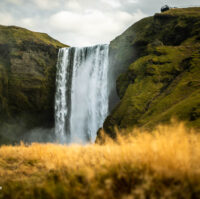 Our Lagoons & Lights package deal gives you 15% off tours featuring waterfalls, hot-spring bathing and northern lights hunting. Explore the Golden Circle, Iceland´s south coast and enjoy a cost evening aurora tour. This package deal puts money back in your pocket, and is filled with some uniquely Icelandic experiences.
Your first tour takes you around the popular Golden Circle sites, with bonus stops at Kerið volcanic Crater and the Secret Lagoon. Enjoy a relaxing dip in the warm geothermal waters at the site of Iceland´s oldest public pool.
On the second day of your package, venture to Iceland´s wild and windy south coast. See the other-worldy landscape at Reynisfjara beach, with black sand framed by alien geometric cliffs faces. See some of the country´s most popular waterfalls including the instagram-worthy Seljalandsfoss waterfall with its famous winding walking path taking you behind the falling water.
The last part of your package is an evening tour into the darkness of the Icelandic countryside. We venture an hour or so beyond the city lights in search of clear skies and the atmospheric symphony of the aurora borealis. With our free rety tour guarantee, you will get another shot at the lights if we don´t find the aurora for you on this first attempt.
For more information on the individual trip details or durations, simply click the tour names below to be redirected.
Included tours
Tour 1: Golden Circle, Secret Lagoon & Kerið Volcano Crater Tour
Tour 2: South Coast Waterfalls, Glacier & Black Sand Beach Tour
Tour 3: Northern Lights Bus Tour
Accomodation
Not included



Qualified, energetic and fun guides for the best adventure!
We take immense pride in our exceptional team of local guides who are professionals, experts, and friendly. Their goal is to make your tour unforgettable.