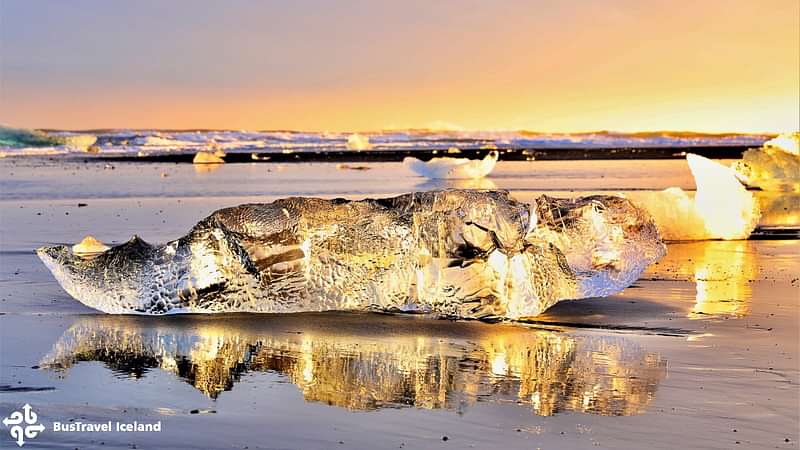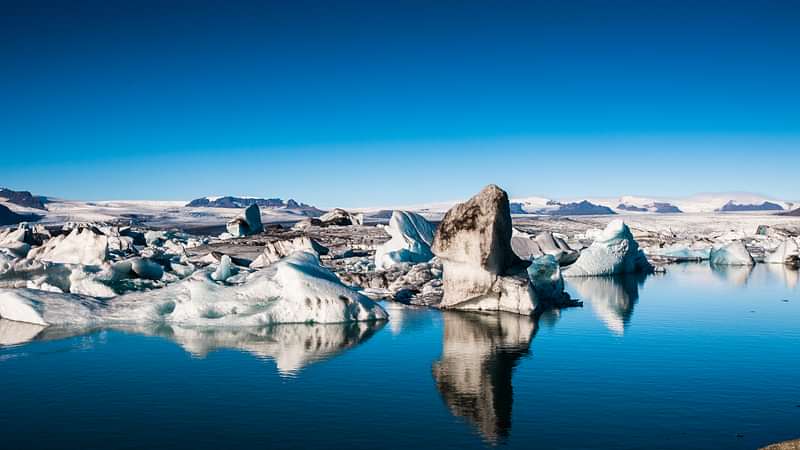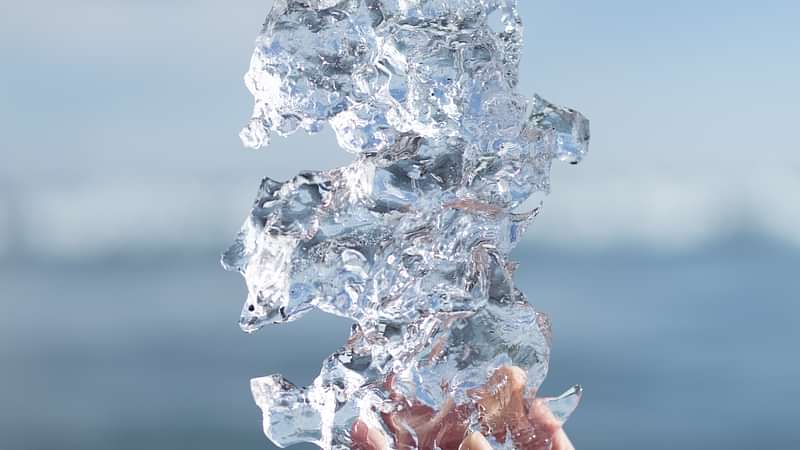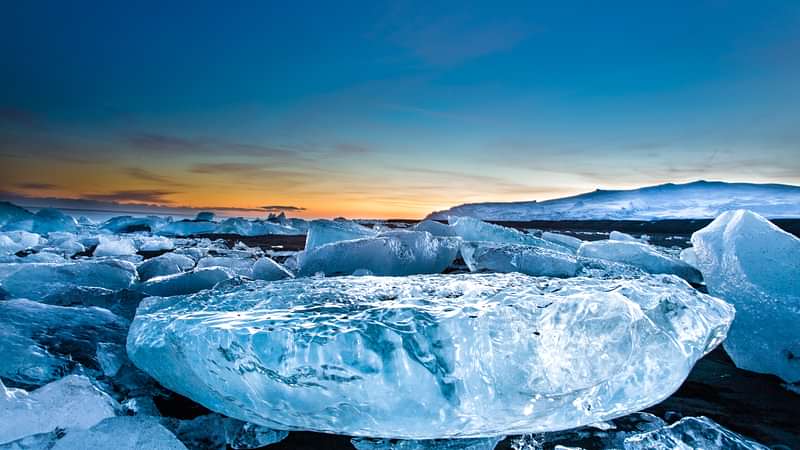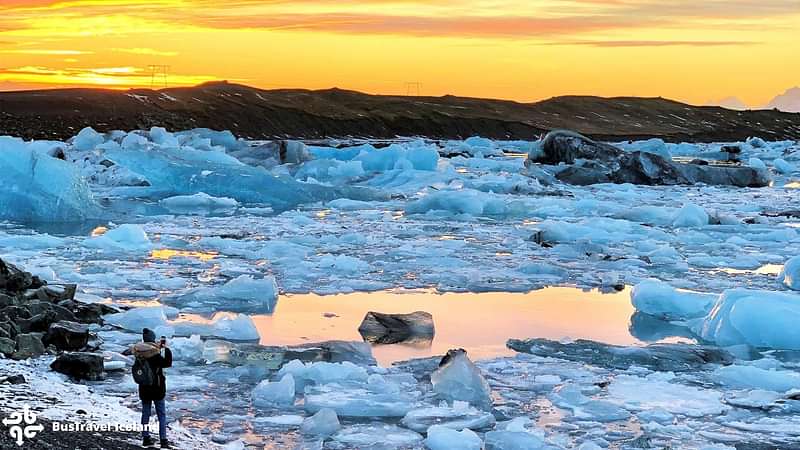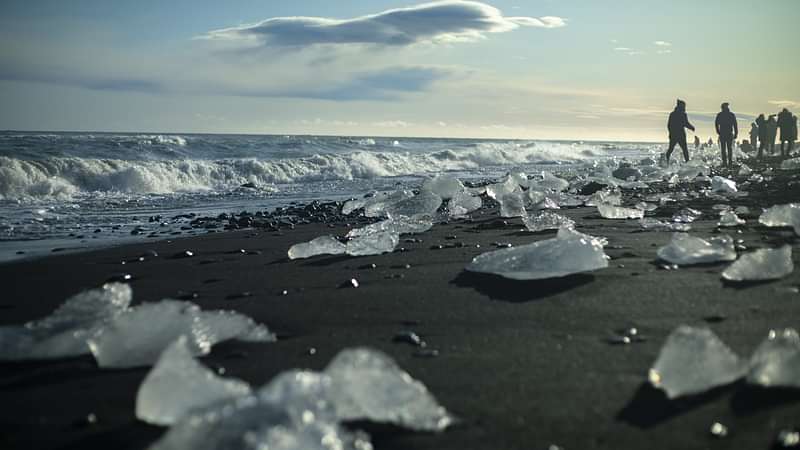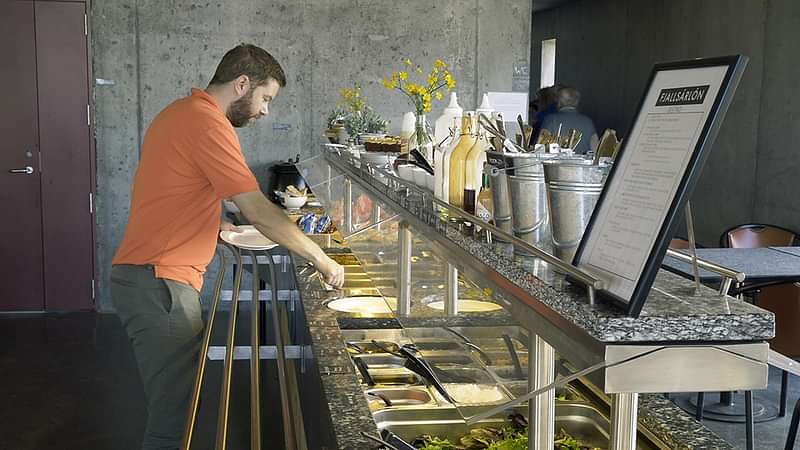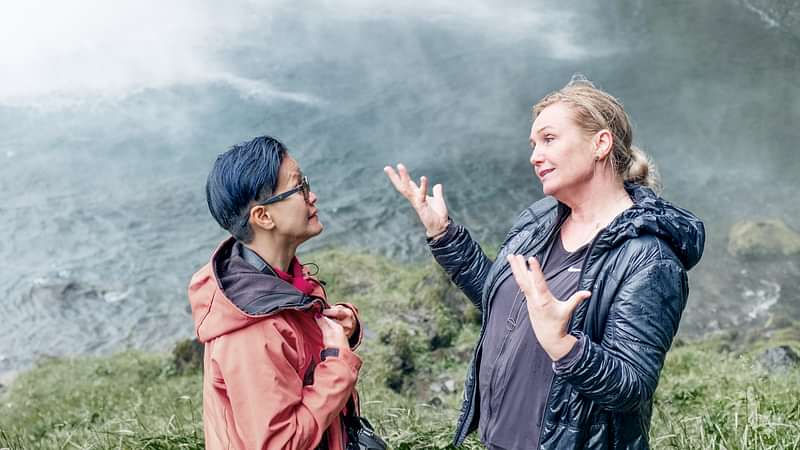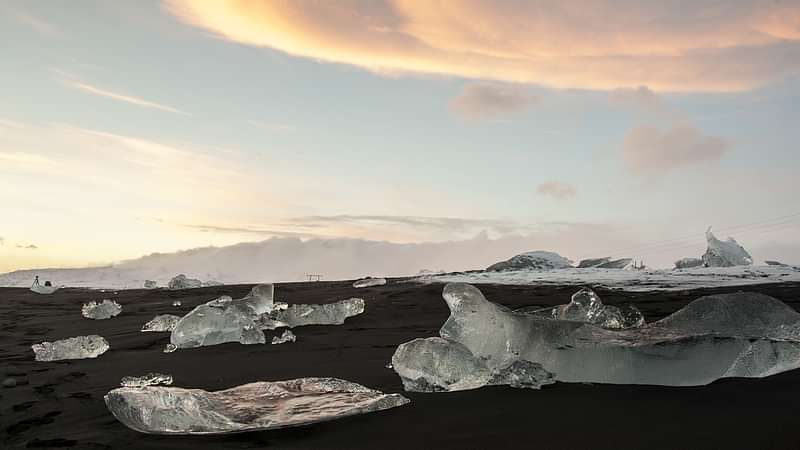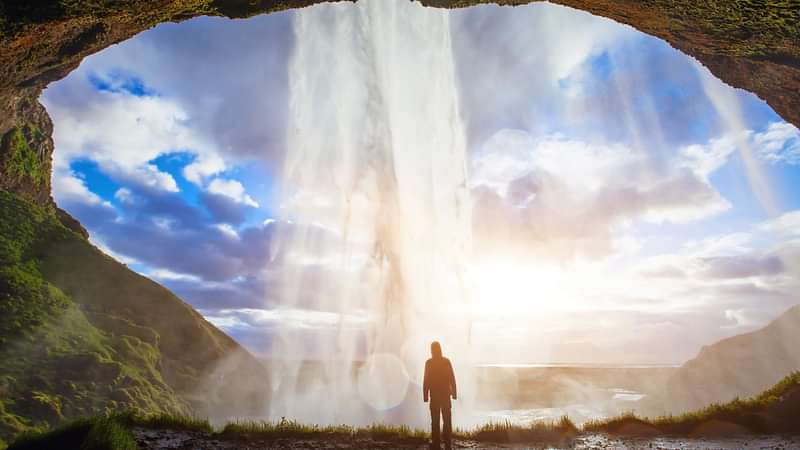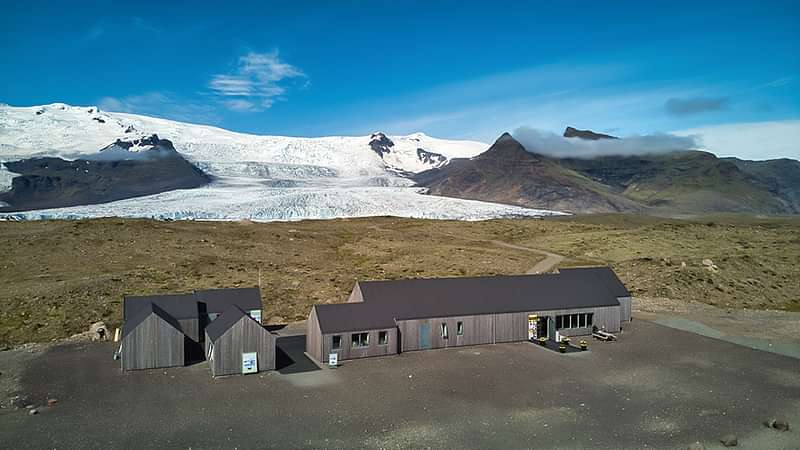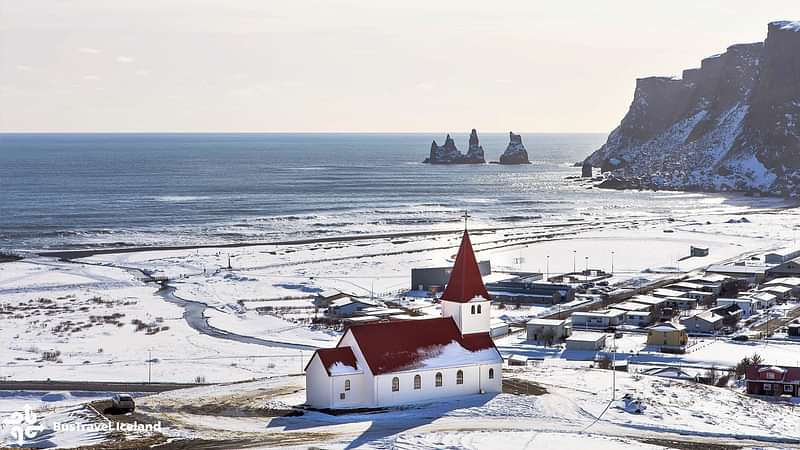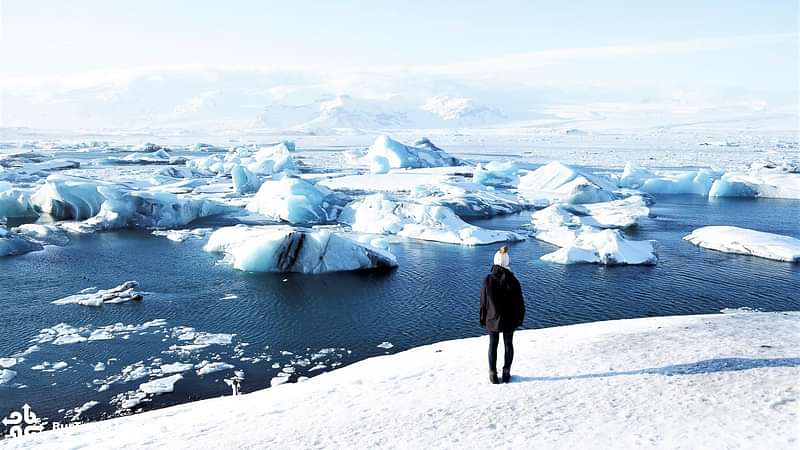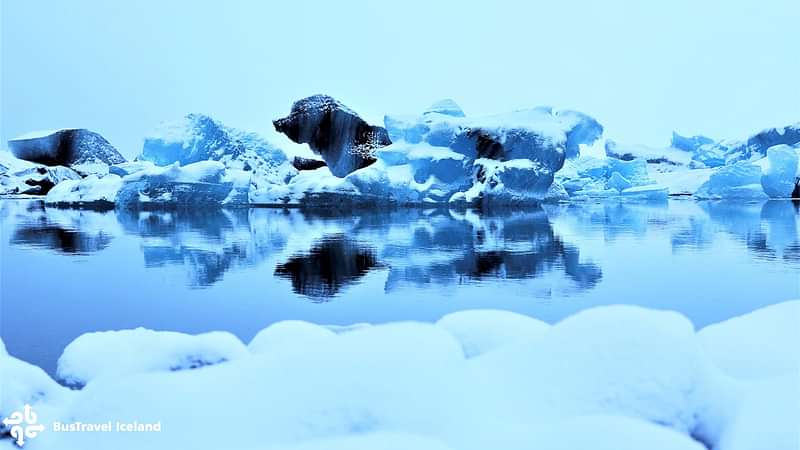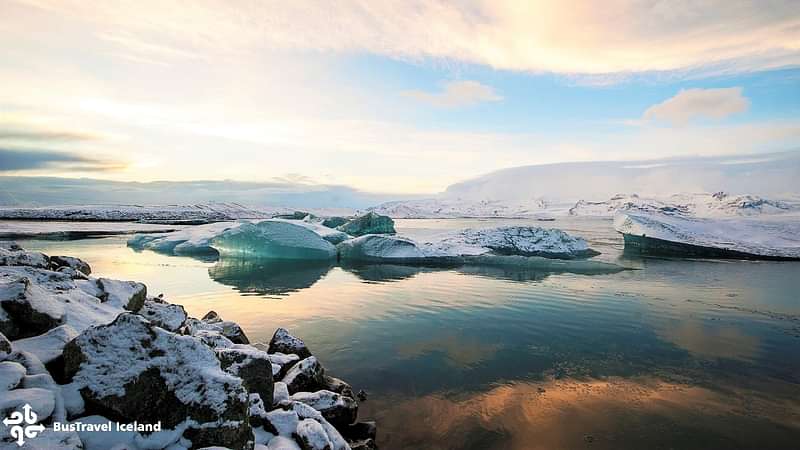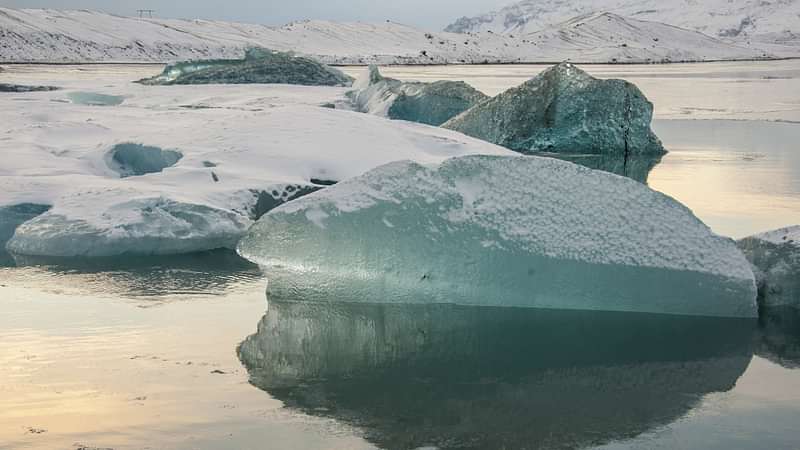 Description
Iceland's South Coast is a true natural beauty, as numerous popular attractions lie along the coastal line. 380 km (236.12 miles) from Reykjavik is the astonishing highlight; Jokulsarlon Glacier Lagoon and its surrounding wonderland, are truly one of a kind.
The sheer force of nature has carved one of the outlet glaciers from Vatnajokull ice cap, Iceland's largest and Europe's most voluminous glacier, and formed Jokulsarlon and the Diamond Beach. The beach's black-velvet-textured sand is scattered with big and small blocks of ice. Coming into existence in the 1970s, the Jokulsarlon glacier lagoon and its vicinity became a symbol of Iceland's pure and ever-changing nature.
We will also make several stops along the way. The hidden gem Stjórnarfoss waterfall, The mysterious Seljalandsfoss - the waterfall you can walk behind; the charming, seafront town Vík, famous for its black sand beach and home to the majestic Reynisdrangar sea stacks.
This 14-hour day tour, our longest, is filled with impressive attractions and picturesque landscapes, making the journey unforgettable. It's also one of the most praised day tours in Iceland.
Highlights
Jökulsárlón Glacier Lagoon
The Diamond Beach
Jokulsarlon boat ride (optional extra)
Fjallsárlón Lagoon
Stjórnarfoss waterfall
Vík Village with Reynisdrangar sea stacks photo opportunity
Seljalandsfoss waterfall
Itinerary
Our day tour will begin with a fast and efficient pick-up service. We will collect you from either one of the hotels in the center of Reykjavik or one of the many designated pick-up stops in the city. Once we have all of our guests on board, we will begin our exciting journey.
Heading out to South Iceland via Route 1, you can expect to see iconic sceneries on both sides: silver-topped glaciers, black sand lowlands, mossy lava fields, and the glistering Atlantic ocean beaconing afar. The South Coast of Iceland is full of dramatic scenes.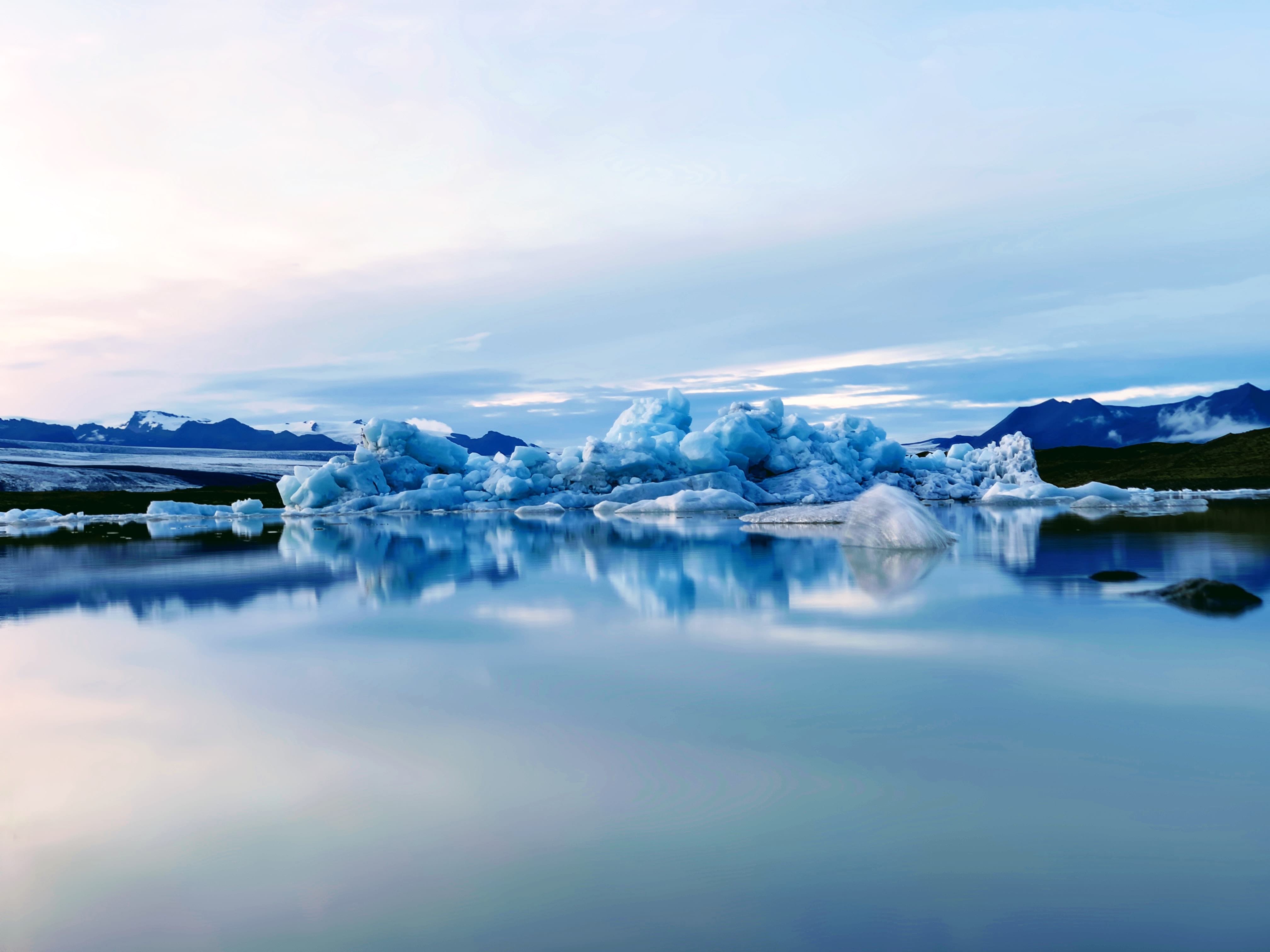 Fjallsárlón Glacier Lagoon

Before we reach Jokulsarlon, we will stop at Fjallsárlón Glacier Lagoon, a less-visited yet completely stunning location in the Vatnajökull National Park. Here you can enjoy incredible views over the Fjallsarlon Glacier Lagoon and Vatnajokull's glacier tongue.

Fjallsárlón, although, not as renowned as Jökulsárlón Glacier Lagoon, is in fact a local favorite, as outdoor-lovers like to kayak or take a zodiac boat ride on its serene lake, among the icebergs with a much closer distance to the outlet glacier. The jagged glacier ice, and its countless crevices form an unforgettable icescape.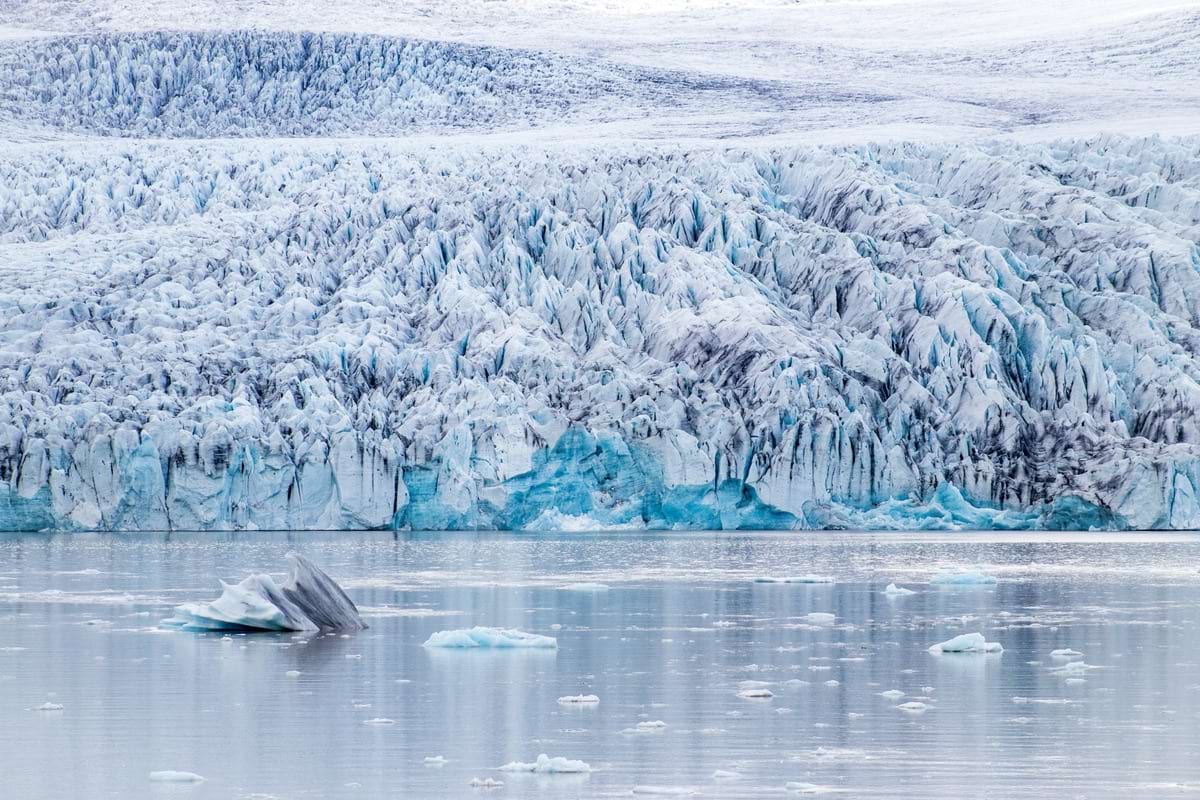 Jökulsárlón Glacier Lagoon
After a few hours of driving, we will reach our first destination, the Jokulsarlon Glacier Lagoon, praised as Iceland's crown jewel. It's located near the Vatnajokull National Park, about 380 km (236.12 miles) from Reykjavik.
Jokulsarlon is popular for its stunning beauty and ever-changing appearance. It also inspired many moviemakers to give their work a unique touch. James Bond movies Die Another Day and A View to a Kill shot here as well as Lara Croft: Tomb Raider, Batman Begins, and The Northman all shot scenes in this area.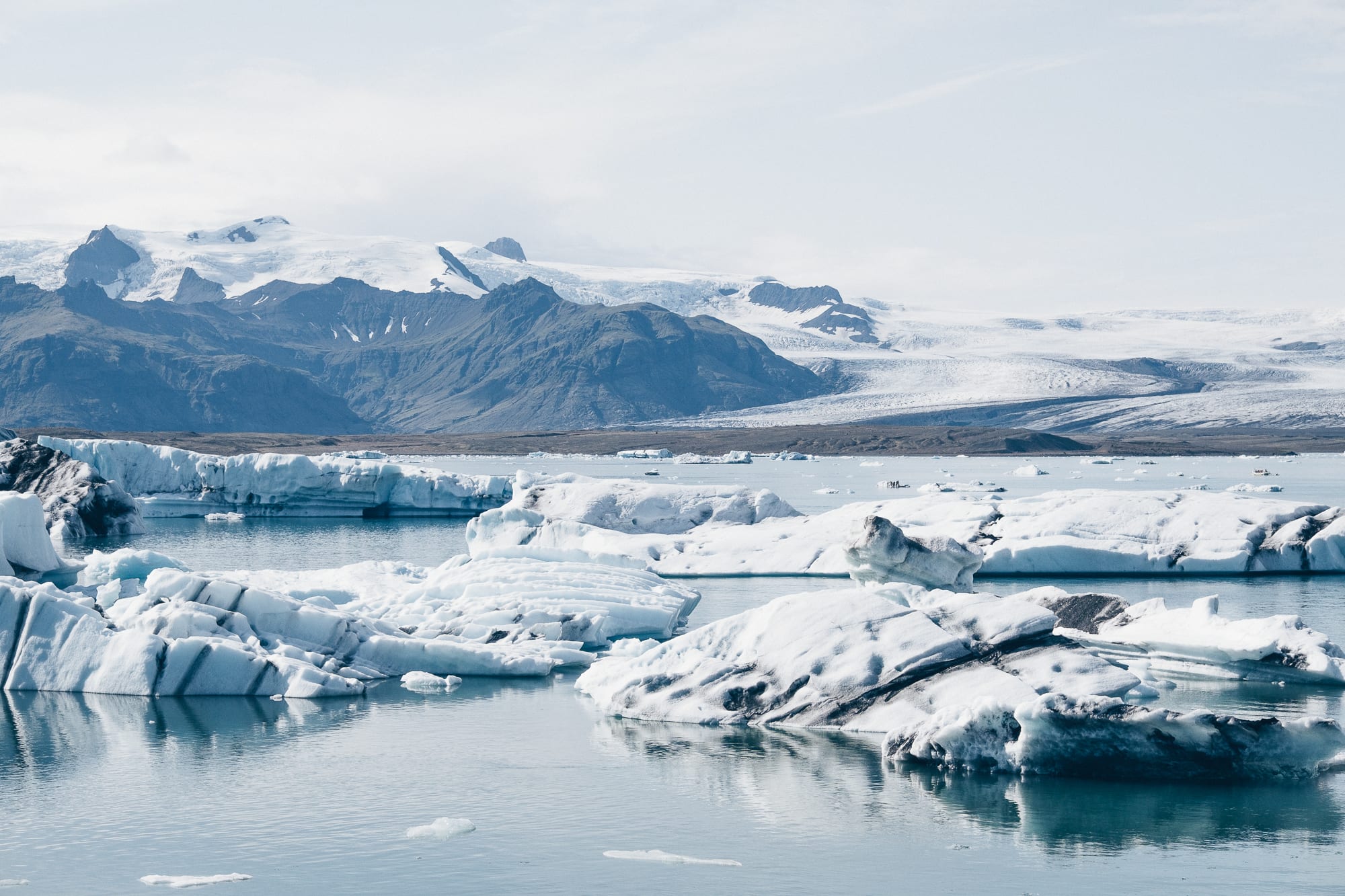 Jokulsarlon is created by the Breiðarmerkurjökull glacial tongue, one of the outlet glaciers from Iceland's largest ice cap Vatnajokull. In the 1970s, the retreating glacier left a huge pond near the coast that eventually became Iceland's deepest lake.
Another feature you will notice in the glacier lagoon is the floating icebergs, which glow in different shades of blue. Some of them even have brownish stripes, due to the ash sediment from volcanic eruptions decades ago.
After the iceberg calves off from the glacier, they roll, tumble, and drift around the lagoon, making them change colors, shapes, and appearances frequently. Over time, they break down into smaller pieces and are washed out to the sea. It's absolutely breathtaking to watch.
Summer is a fantastic time to explore the lagoon as you may want to join a boat ride to sail among the icebergs, which is an optional extra. Seeing the floating icebergs close up is overwhelmingly unforgettable. Jokulsarlon also hosts vivid wildlife. Arctic terns nest close by, lovely seals swim around or rest on icebergs, you get to experience the purest element of Iceland's nature.
Diamond Beach
Right next to Jokulsarlon Glacier Lagoon is Diamond Beach. It refers to the black sand beach on both sides of the lagoon's bank, as an extension of the vast Breiðamerkursandur glacial outwash plain.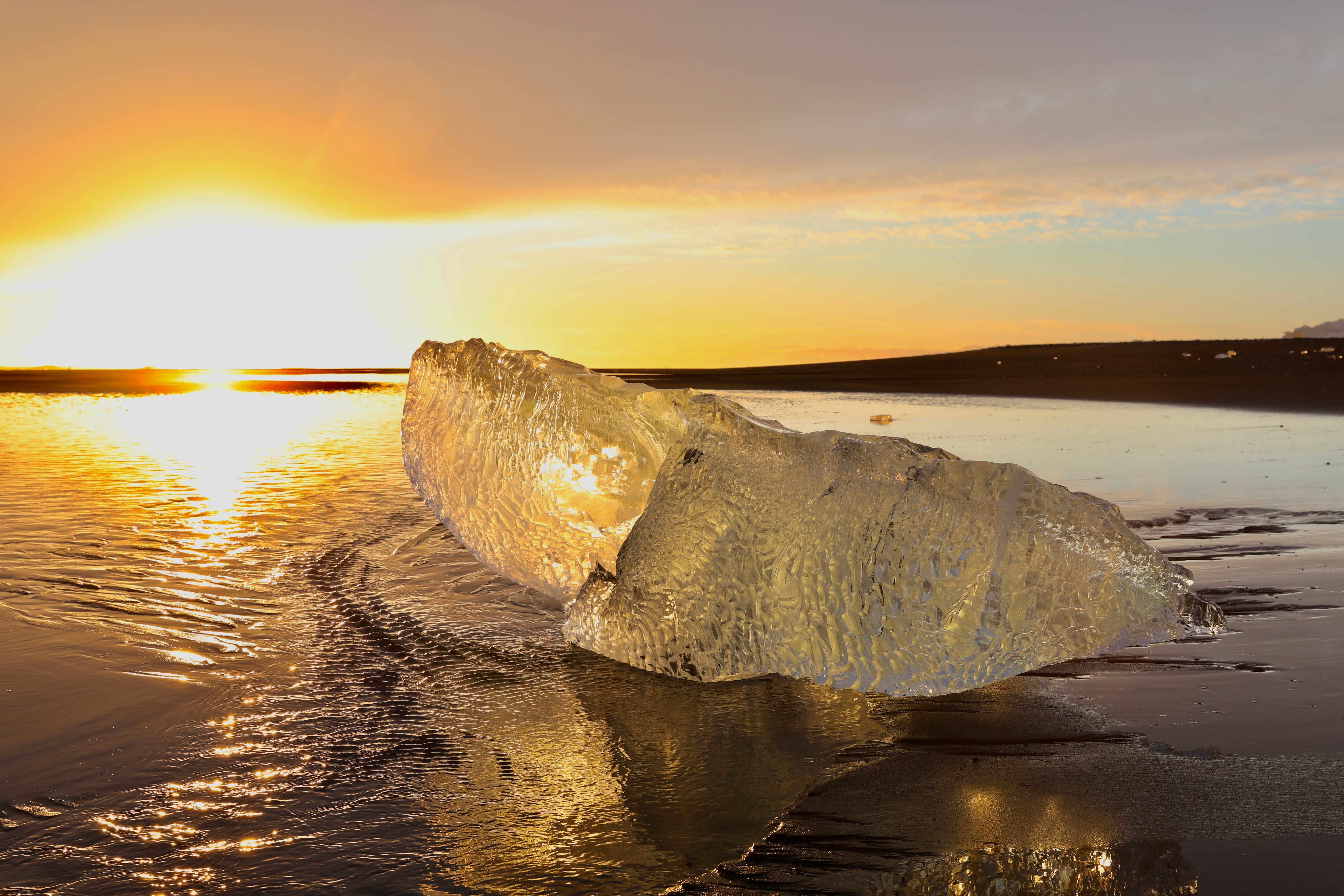 The icebergs that broke away from the glacier tongue wander into the lagoon before being washed ashore. Some still immense and blue, some tiny and crystal, these pieces of glacier ice scatter on the black sand beach, forming an eye-pleasing contrast. Truly one of a kind experience.
You may find some peacefulness walking in the fresh sea air, and maybe even some playfulness from the seals playing in the surf.
After you visit the lagoon and the beach, we will then head back to the capital along the south coast, stopping at several iconic attractions on our way.
Stjórnarfoss waterfall
The surprising attractions keep coming, as we explore more of the South Coast of Iceland. We will take a small detour to see an attractive yet lesser-known natural wonder, Stjórnarfoss waterfall. It's a highly-recommended attraction for a Ring Road trip itinerary, which is why we want to show off this venture off-the-beaten-track landmark.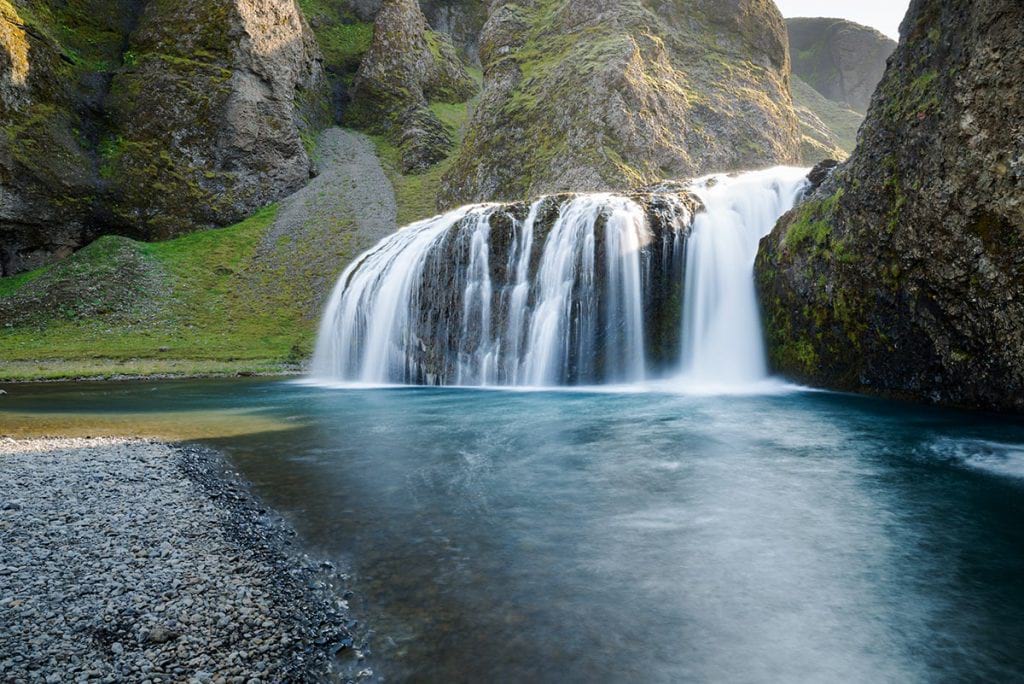 Stjórnarfoss waterfall cascade falls in two stages, both about 15 meters (49.21 ft) high. The lower drop falls over a dome-shaped rock in the form of an eye-pleasing symmetry. The photogenic waterfall has attracted many photographers for its unique appearance. Originating from the Stjórn river off of Mount Geirlandshraun, Stjórnarfoss streams out from a valley, creating a mysterious atmosphere.
Vík Village and Reynisdrangar Sea Stacks
A charming seafront village, Vík í Mýrdal is small with only 300 inhabitants, but filled with amazing natural wonders as Iceland's southernmost village. Several stores and gift shops with great options are found here for visitors to recharge and shop for souvenirs.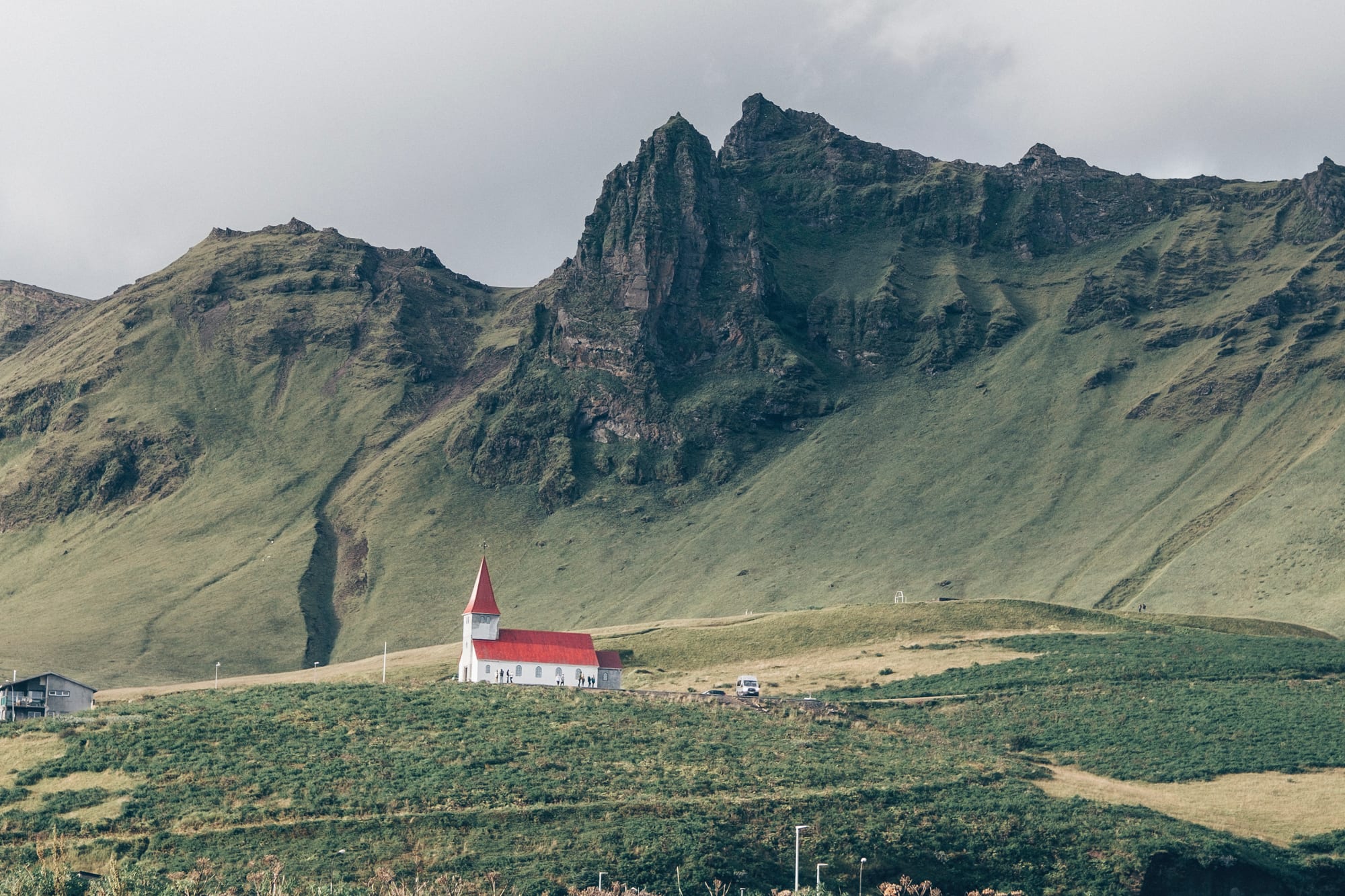 The unique nature gives Vik vibrant colors in summer. The black sand beach at Vik is a top-rated destination for its diverse sceneries, and marvelously sculpted sea stacks. It all helps to fulfill visitors' imaginations, with the sound of heavy tides splashing and creating a dreamy, misty world.
Use the stop at Vík to take a picture of the magnificent Reynisdrangur sea stack in the distance.
Seljalandsfoss waterfall
One of Iceland's most well-known, most popular waterfalls, Seljalandsfoss waterfall is fed by the glacial meltwater from the famous/notorious glacier volcano Eyjafjallajokull. Falling from a 60-meter cliff, Seljalandsfoss hosts a special surprise.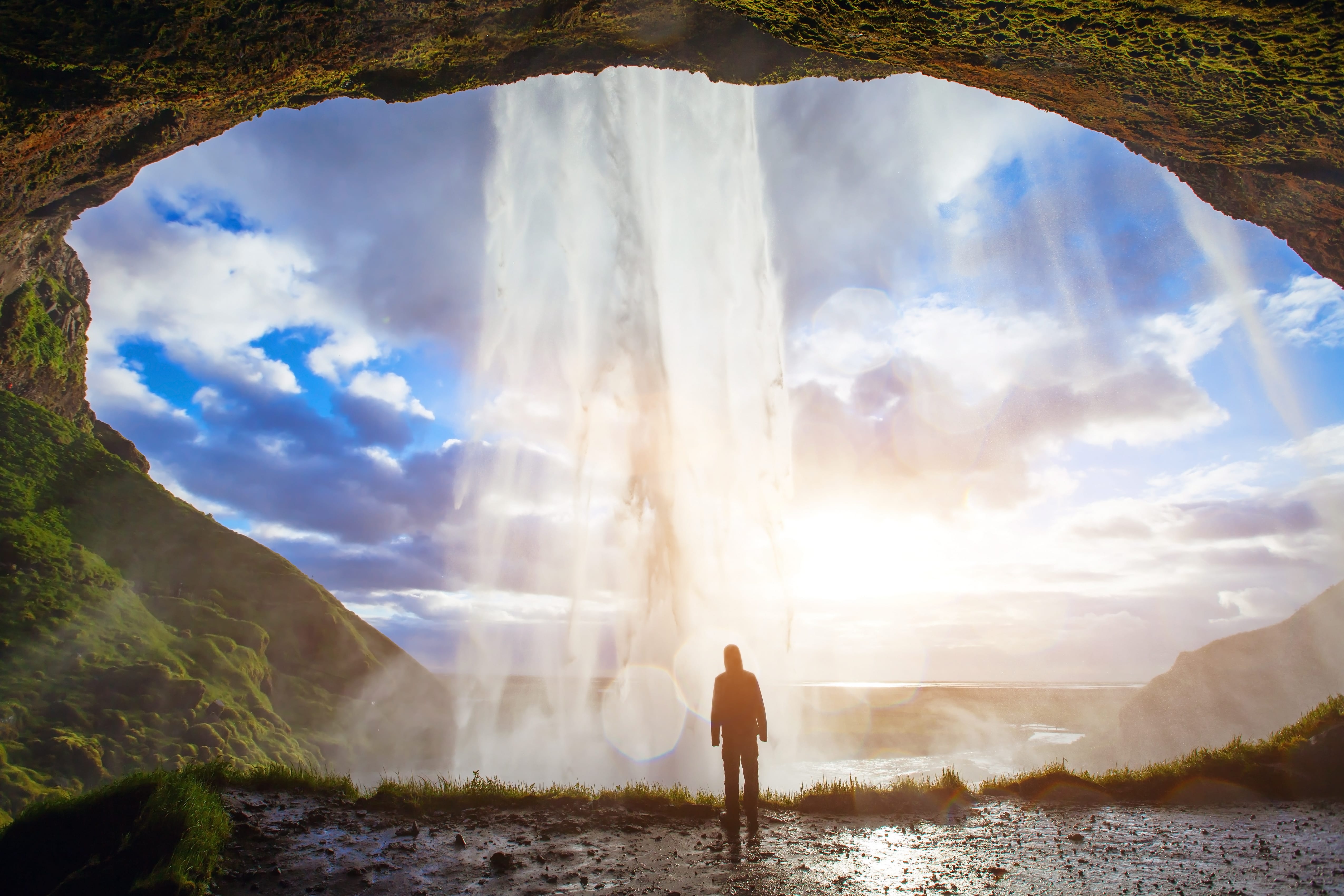 When conditions are allowed, visitors can walk behind the cascade and take a look at the entire area from behind the fall for a spectacular panoramic view.
After the visit to the waterfall, it takes about two hours to reach the capital. We will head back to our bus and hit the road to Reykjavik via Route 1.
What's included
Professional guide
Free WiFi
What's excluded
Pickup and drop off
Food and drinks
What do I need to bring
Warm, water- and windproof clothing are always useful in Iceland.
All tickets are e-tickets so there is no need to print them out.
Important information
A 30 minutes boat ride on the Glacier Lagoon can be purchased from your guide on the bus. Tickets cost ISK 6300 for 13+, ISK 3000 for kids aged 6-12, and free for kids 5 and under.
Food and drinks are not included but can be purchased on the way, there is time allocated for lunch. We will also make a dinner stop, likely in Vík, on the way back to Reykjavík
The duration of the tour is 14 hours. Please be aware that the tour could run long if affected by bad weather or other delays.
Cancellation policy
Cancellation fee of 100% if cancelled 1 day or less before departure
Guided Language
Reviews!
Thank you for submitting your review
Amazing things to see. Just go. Areq and Monika did fantastic job. Thanks for the experience!!
Outstanding!!! Our tour guide Chiara is so inspiring and gave us a fantastic day with lots of knowledge about the glaciers, volcanoes and settlement of Iceland and with beautiful stories and legends from Iceland. Add to that the fantastic scenery, Diamant Beach, the breathtaking sight of the glacier lagoon and wonderful waterfalls! Eugen, our bus driver took us safely everywhere and I thank them for this wonderful day! Always happy to do it again! Warm greetings, Andrea
Toller guide Mia und Busfahrer Lukas! Es war ein spannender Tag!
This tour was full of adventures. Beggi was great guide! Long drive of course but it's completely worth to do so. This tour does not cover Vík Village and Reynisdrangar Sea Stacks. We stop at vik village for dinner but did not get any chance to see anything. There must be dedicated time to explore if it was mentioned in the tour description.
I'm a solo traveller. It was one of the best tours yoh could do in iceland. It is a spectacular sight when the glacier comes into view. The tour highlights the best waterfalls, the glacier lagoon and the diamond Beach. The tour guide, Becci (because his real name is too hard to pronounce) and the driver, Michael were well seasoned professionals. I actually had a midnight flight to catch after the tour. The tour guide and driver arranged transport for me to be able to reach BSI on time to stay on schedule to catch my flight. They went above and beyond to arrange a car for me to BSI so that the other guests' plans won't be hindered either. Thanks so much Becci and Michael for the help and for the amazing tour!
Our tour guide Becci is so nice, entertaining, funny and very knowledgeable history of Iceland. Becci and Eugene our bus driver is amazing & beautiful tour both gave us. My husband and I got some stunning gorgeous pictures to show off breathtaking views! Becci is wonderful he even said my name correct hard to pronounce. Thank you!
The guide was really prepared and told us the most interesting facts and curiosities about everything. She has been really nice to all the group and I would suggest him to others.
An amazing tour with a professional tour guide Houser (for sure misspelled) ! Highly recommended if in search of an incredibly scenic tour. It is a long day but well worth it!10 stars!!!
Excellent tour, our tour guide Bogi was very nice, informative and engaging. All the major sites on the south coast tour were covered. Glacier Lagoon and Seljalandsfoss were the highlights of the day. Will highly recommend this to others.