A.M Eateries in Reykjavik
by Neil
Reykjavik
19 Jun 2017
A description of various locations for good food and drink in Reykjavik before 8 AM. Mainly Breakfast locations.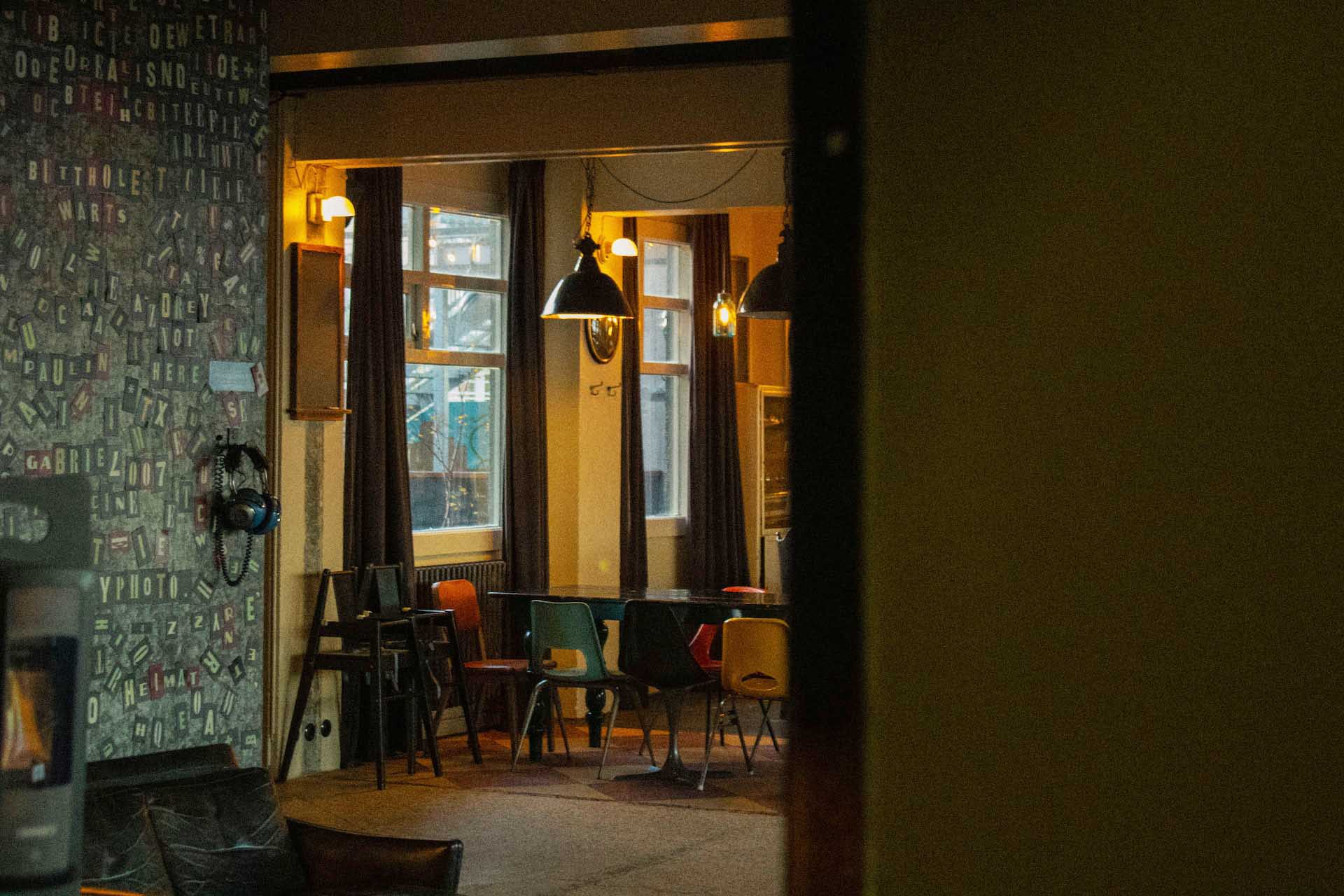 If you found yourself on a WOW air flight coming from the US than, this is surely something that should interest you. Just landing from a red eye flight, dazed and confused from what just happened and where you ended up; wouldn't we all just wish that a warm cup of coffee and a hot croissant would magically appear in our hands. Well after reading this you are one step closer to this wish. Let us lead you to the way.
Upon landing you have to go through the tedious process of customs and looking for baggage. Along the way to the baggage carousel, your senses will be delighted with over priced, insubstantial, probably day old food. I would recommend withholding the temptation until you get to town. You have 45 minutes to go until you can try some of Reykjavik's top A.M eateries.
Before I let you in on our little secrets let me tell you Icelander's are not a fan of waking up early. It's not really in the culture to get out of bed before lunchtime so needless to say food is hard to come by in the mornings, well good food. Of course you have 1011 (the Icelandic version of 7-11) but there are definitely better options out there.
Brauð Og Co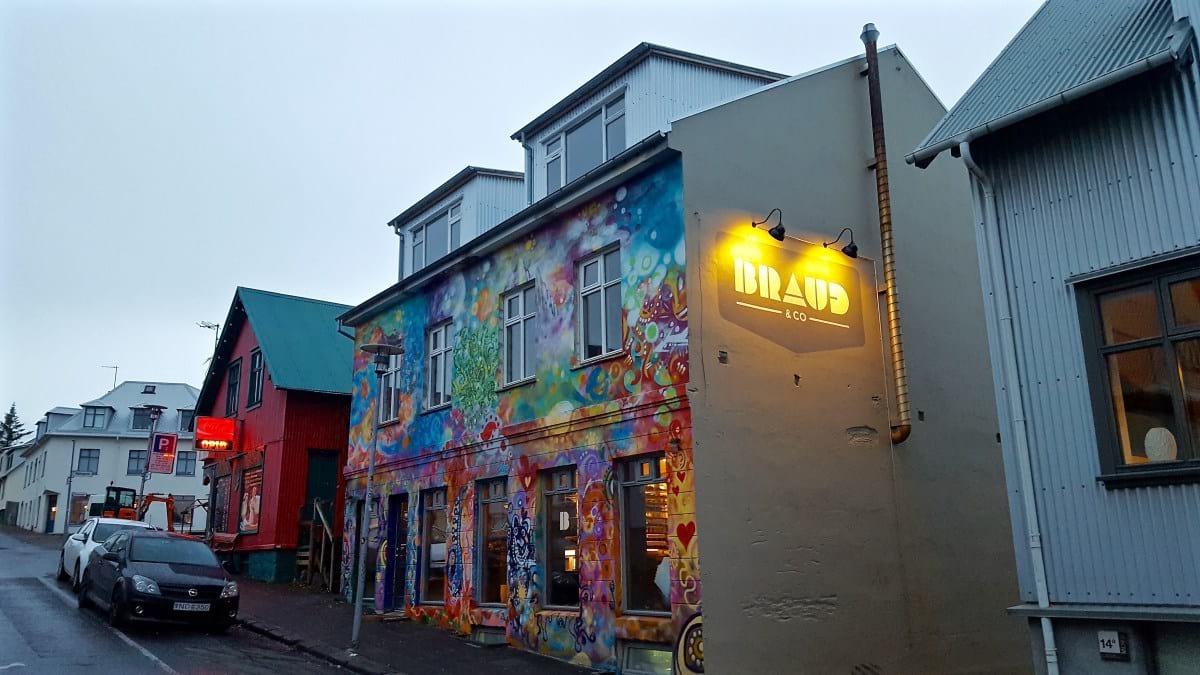 Brauð Og Co
First on my list of A.M eateries is Brauð Og Co. An older building decorated with street art could be very deceiving at first glance. The only give away is the smell of cinnamon that fills the surrounding air. Ok so to be 100% honest this place is amazing. Really, this is my favourite place to get pasties in town. There isn't a lot of seating and the line usually stretches down the street on a Saturday, but there are some nice benches to sit on outside on a warm day. I would really recommend trying the Cinnamon Snuður. It's the Icelandic version of a cinnamon roll. Honestly worth the wait from Keflavik.
Sandholt Bakery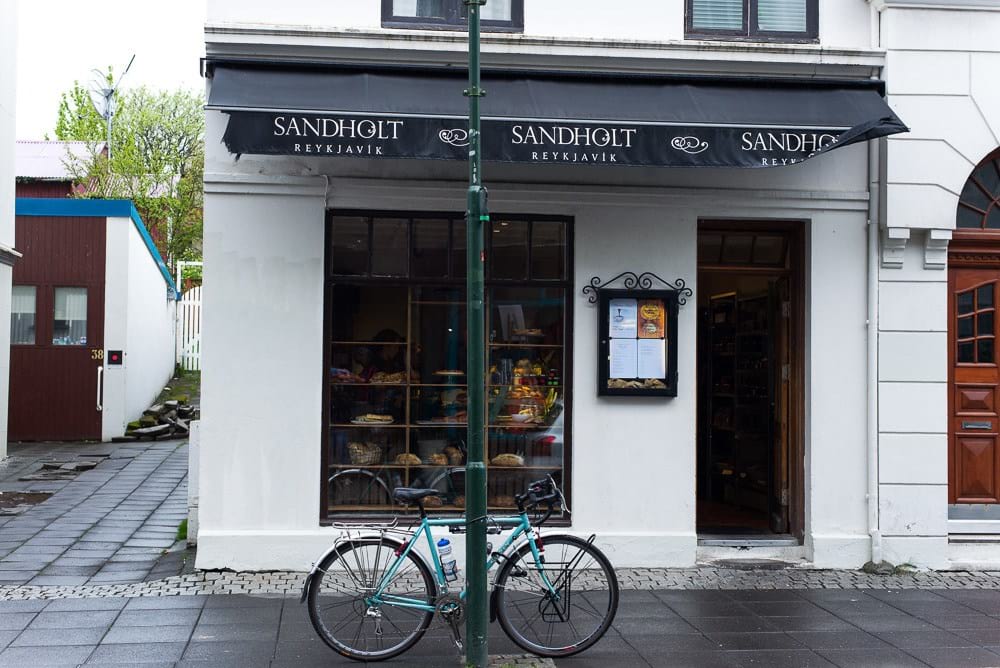 Sandholt
My Second place to recommend is Sandholt Bakery located on Laugaveur. Like Brauð Og Co this place opens early morning around 630. Sandholt has more of a formal seating area and maybe has more pastry selection. Where Brauð og Co has more of an artisanal feel, Sandholt feels like a place you would go after church. When you are wearing your Sundays best. Of course you can come in wearing anything you please. The servers are all dressed in denim button downs, so it also has a relaxed feel. They have a small but tasty breakfast menu, not the best place though for eggs. The breakfast quiche is alright, nothing to brag home about, but their baking is where this place really shines. I would just stick with the pastries. I have such the sweet tooth so I always fancy the cakes. The passion fruit mango cake with a cup of coffee is one of the best ways to start my day. I would say if you want to relax indoors than maybe this is a better option to go.
Grai Kotturinn
The third and final place on my list is the Grai Kotturinn or Grey Cat on Hverfisgata. This little discrete establishment is tucked away in the basement of a little building on Hverfisgata. It could be difficult to find if you don't know what you are looking for. It is located right across from the culture museum. This is your best bet for a true American or British style breakfast. Although small the atmosphere is quite comfortable. Books cover the wall so if you are needing time to kill until check in this could be a great option for you to just read relax, chow down on some eggs and bacon until the afternoon. The menu is small but have signature breakfast items like pancakes eggs and bacon. This cozy place is a wonderful place to re-gather your energy for the day.
I really hope this helps. Upon arrival, Reykjavik might seem like a desolate abandoned city but as the day progresses more and more Icelanders will make their way to the shops. You will see the city slowly come to life and by noon everything should be open for your enjoyment. Have a wonderful stay in Reykjavik.
Recommended
Iceland tours
Explore Iceland's beauty with our tours curated just for you, showcasing the best attractions for an unforgettable adventure.