Reykjavik Shore Excursions and Things To Do
by Irena
Reykjavik
21 Jul 2022

My ship is in Reykjavik cruise port – how to make the best of the time I have?
When you have just one day in Iceland, it can be very hard to choose what to spend it on, especially if you are in a tight time frame. We will try to help you with this choice and give you a few ideas.
1. Reykjavik shore excursions
If it's your first visit to Iceland, shore excursions are the best way to make the most of it. A lot of iconic places can be reached from Reykjavik in just one day's trip. Here are the most popular ones:
As the name suggests, the tour makes up a circle – a rather short one but stuffed with spectacular sites. It includes the gushing Strokkur geyser at Geysir geothermal area, the powerful and beautiful Gullfoss waterfall, Thingvellir national park, famous for its historical and geological significance, and the stunning and colorful Kerið volcanic crater.
The Golden Circle is the #1 choice of the majority visiting Iceland for the first time.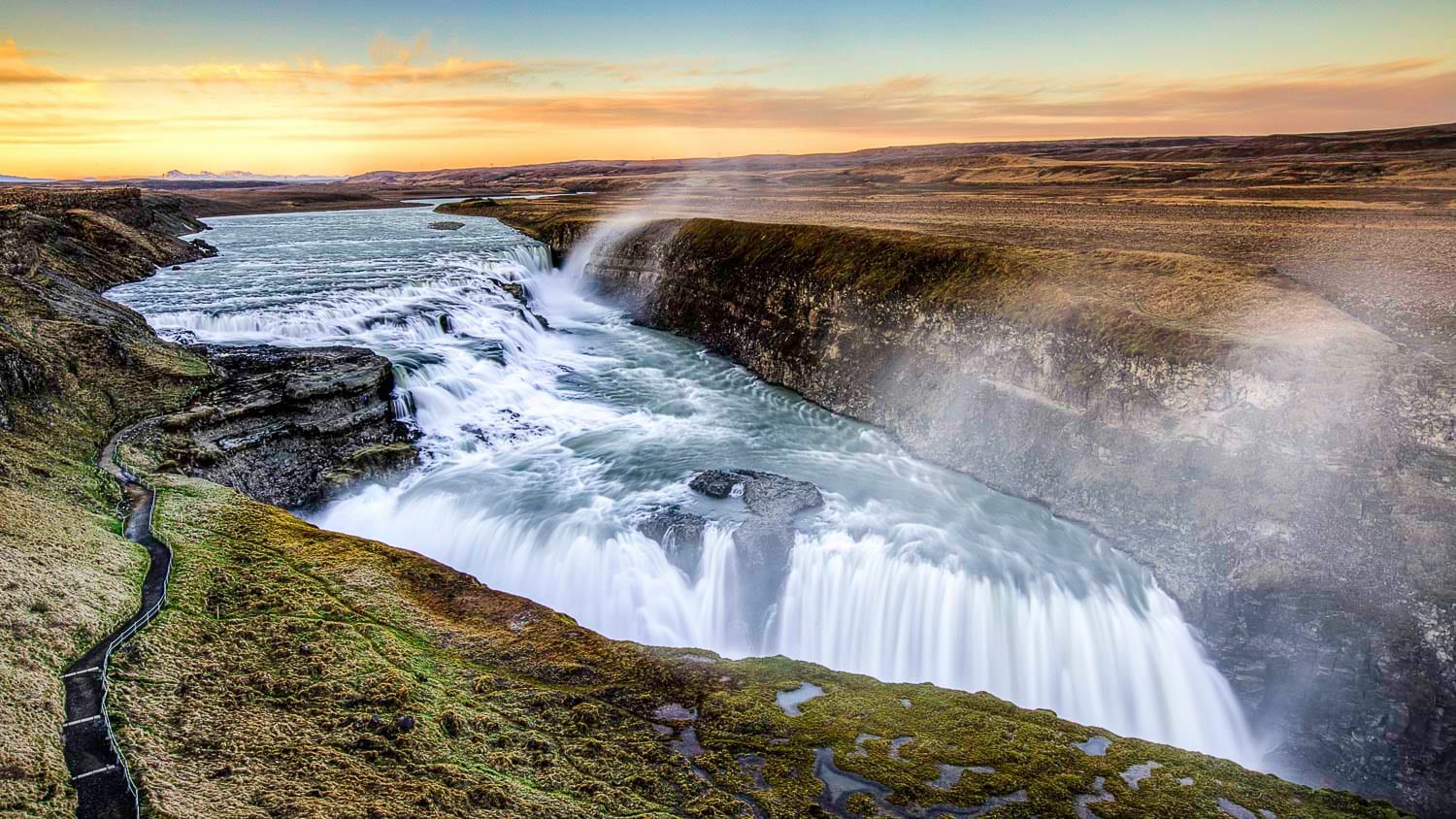 The south coast depicts the true beauty of Icelandic nature in its astounding way. On one side you have majestic waterfalls – Seljalandsfoss and Skogarfoss, Sólheimajökull glacier, and towering mountains. And on the other side – vast farmlands, and the open Atlantic Ocean with black sand beaches. The most famous of them is Reynisfjara – a black beach with hexagonal basalt columns.
The tour usually has a stop in a cute village Vik before returning back to Reykjavik.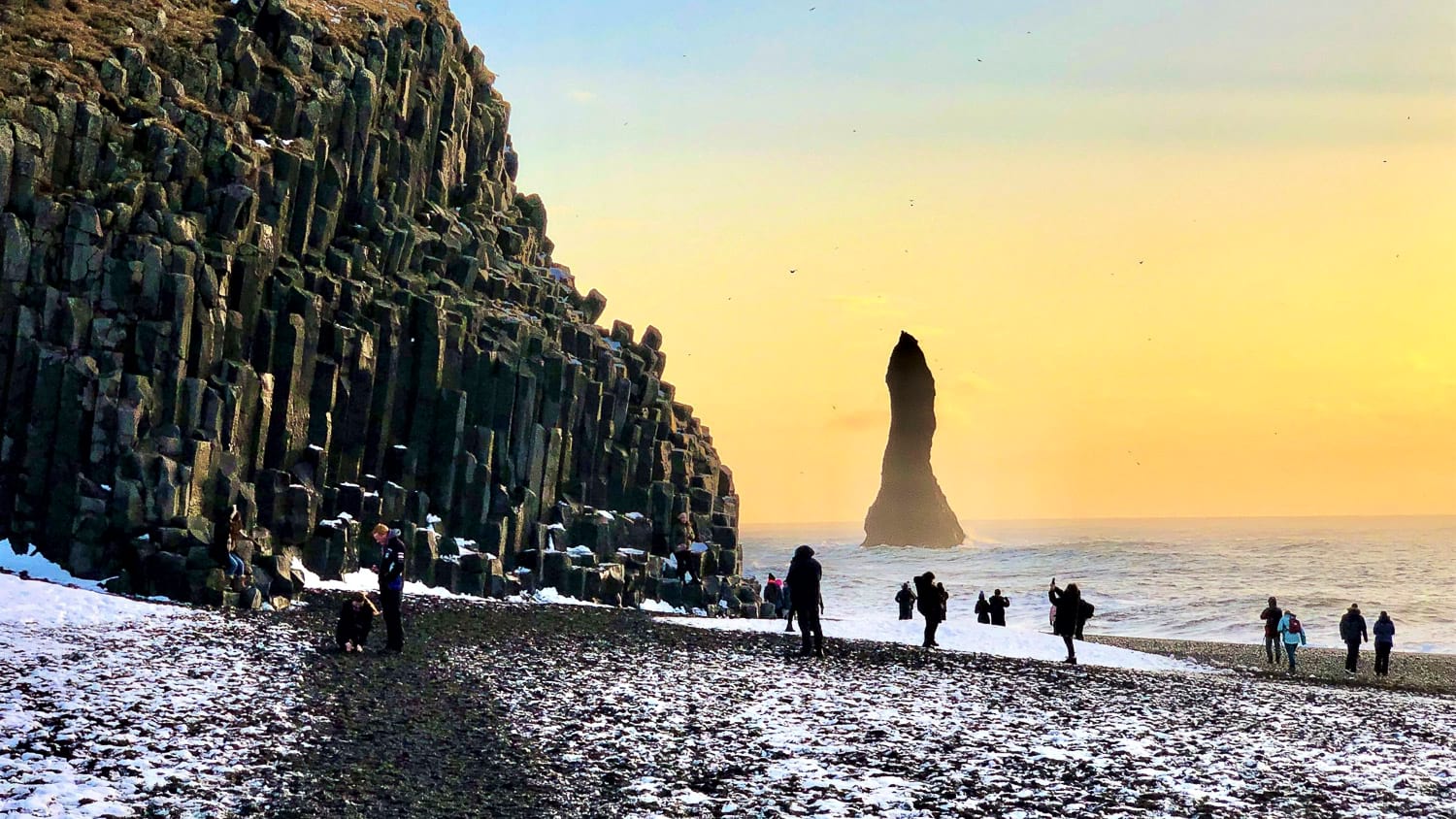 Fagradalsfjall is the most recent volcano in Iceland, and the area is still active even though there is no eruption at the moment. A walk on top of a sleeping volcano, seeing the newest landscape created by it, and feeling the warmth lingering still – is a truly special experience.
It's no wonder, that the eruption site lies on a geothermally active Reykjanes peninsula.
After the hike on Volcano & Geothermal Wonders Tour, you can visit astonishing sites on Reykjanes like Kleifarvatn lake, Seltun and Gunnuhver hot springs and mud pits, Reykjanesviti Lighthouse and coastal cliffs, and the Bridge between Continents.
You can also choose to relax after the hike instead and take a soak in the famous Blue Lagoon.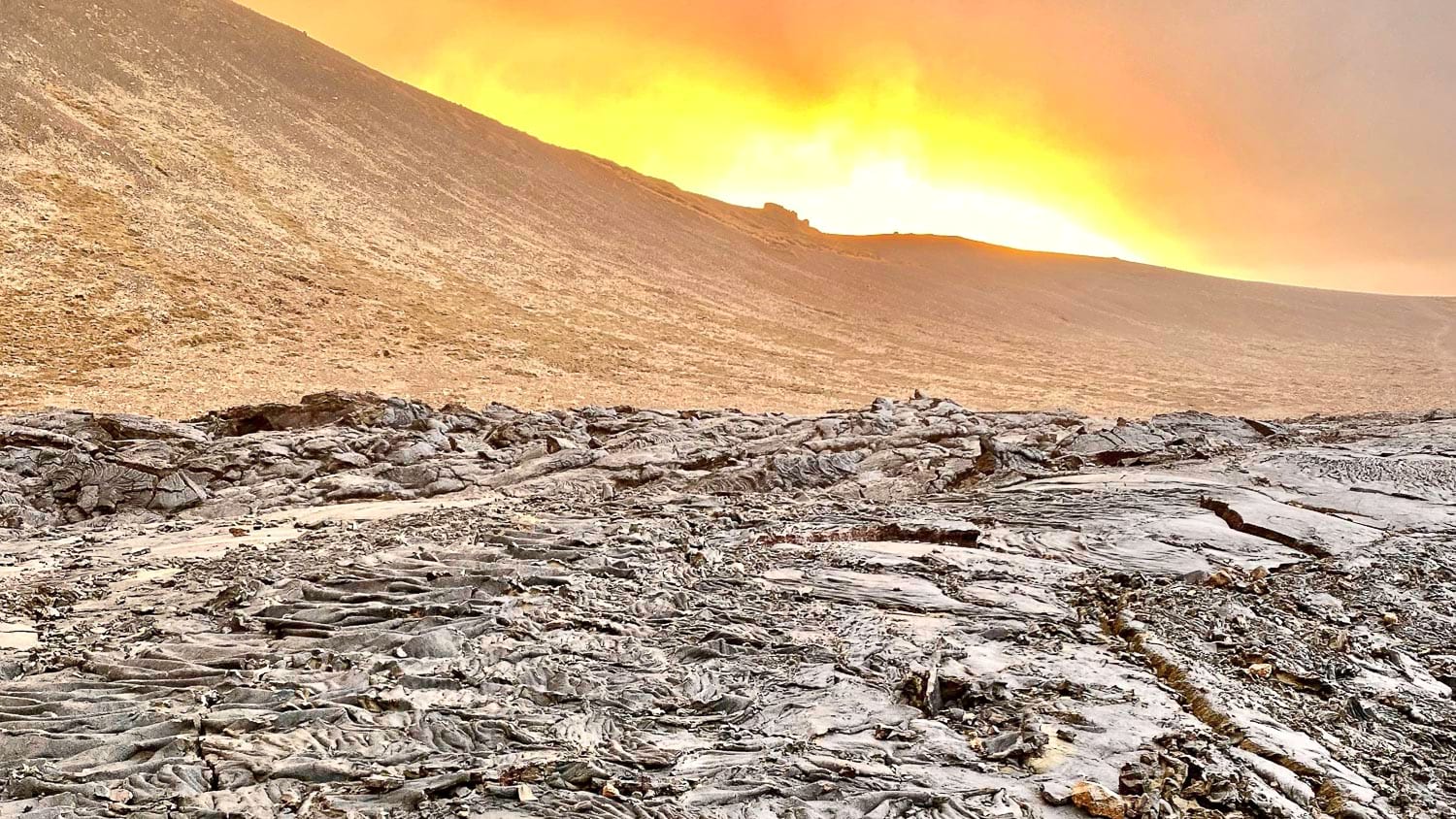 The three tours above suit best for Reykjavik cruise excursions because they take around 8-10 hours, which is usually enough to return to your cruise ship. The next three tours take more than 10 hours as they cover very long distances. But each of them is well worth it! So if your ship stays overnight in Reykjavik, we definitely recommend you to consider them.
This tour is a perfect showcase for the whole of Iceland. It has everything from black sand beaches, mossy lava fields, and spectacular ocean cliffs to magnificent mountains, waterfalls, and of course the Snæfellsjökull glacier, famous from "Journey to the Center of the Earth". There you will also find Kirkjufell – a mountain with a distinctive shape. To the Game of Thrones fans, it is known as the Arrowhead Mountain.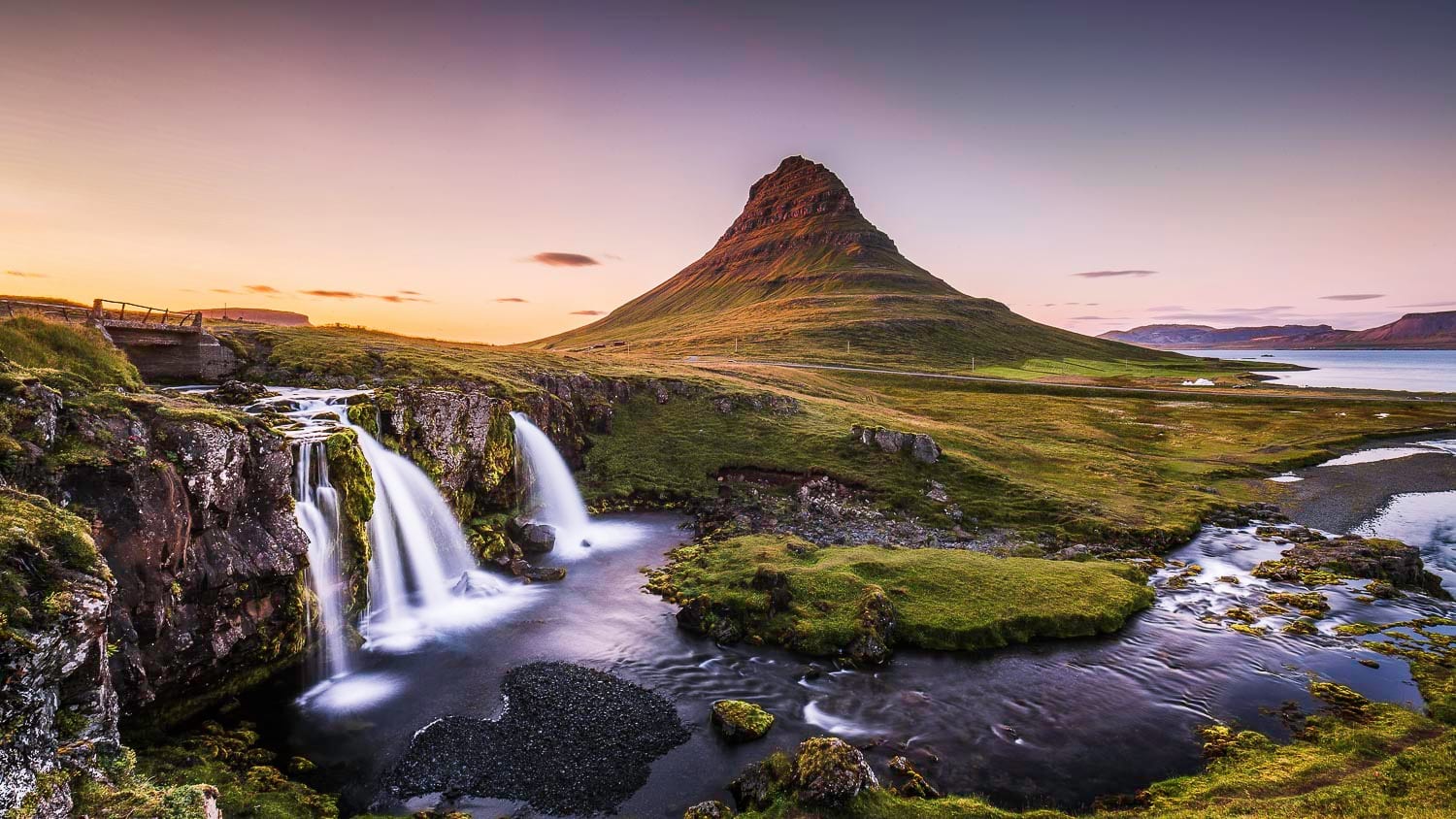 This is the longest day tour, which takes over 14 hours. But many people are not aware it is even possible to visit Jökulsárlón (the Glacier lagoon) just in one day. I mean, the round trip is almost 800 km (almost 500 miles)! And of course, a lot to see on the way.
The highest point of the tour is the Glacier Lagoon itself – a magnificent lake full of icebergs. And right nearby – the Diamond beach – a black sand beach covered with crystal clear and blue chunks of ice in all sizes. These sites are unique to Iceland and are simply breathtaking.
Driving to the lagoon you will see picturesque views all the way, visit Seljalandsfoss waterfall, Vik village, and more.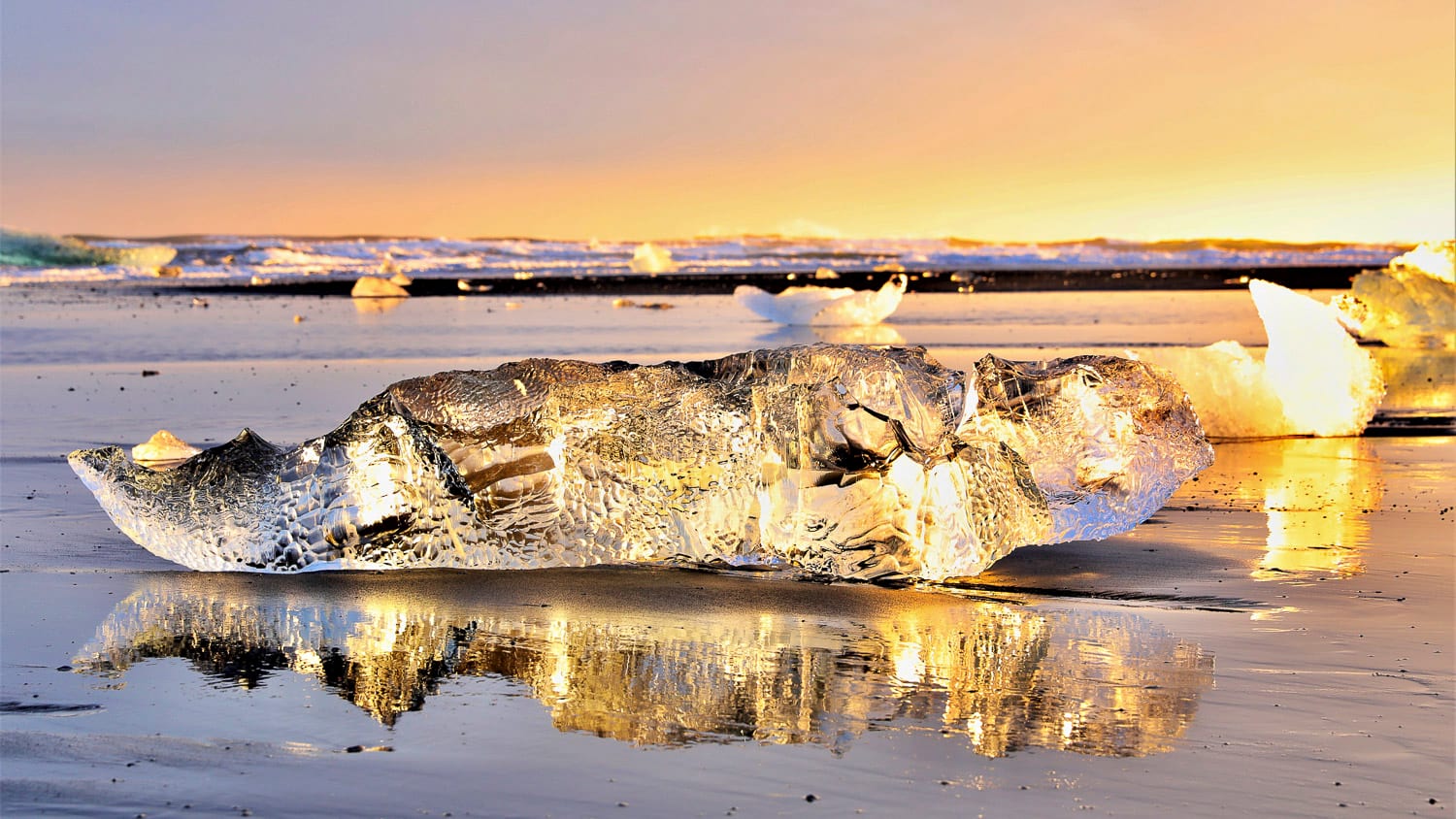 A tour to Landmannalaugar is a perfect one-day introduction to Icelandic highlands. This place is reachable only during the few summer months and only on offroad vehicles, but is absolutely stunning. Unrealistically colorful mountains, otherworldly lava fields, and volcanic craters are only a part of what you will find there.
On our Landmannalaugar tour, you can take an optional one-hour guided hike in the highlands and still have time for a swim in the hot springs that gave the name to this area (land–man's-pools).
All the tours described are available in scheduled departures on our website. But we understand that when traveling on a cruise – time, punctuality, and flexibility of shore excursions are crucial. That's why we would like to point out an option of private tours that can be tailored specifically to fit each cruise call and your preferences. And if a considerable number of passengers sign up, a private tour doesn't have to be expensive.
If you would rather do something more active, adrenaline-rushing, or just different than sightseeing – there are plenty of activities, apart from shore excursions in Iceland. Here are just a few:
·ATV and buggy tours
Iceland is famous for its peculiar and astonishing terrain and for its wilderness. And what can be better than that for an offroad adventure? Just almost in Reykjavik itself or very close to it, you can ride on a mountain or a black beach.
·Diving and Snorkeling
Water, in all its states, is the most significant natural element in Iceland. Diving and snorkeling might not seem to be obvious activities for a cold country like this. And you won't find here colorful fish and coral reefs in a calm warm ocean. But there is something very special instead.
Silfra is a rift in Thingvellir national park, formed by tectonic plates drifting apart. Filled with crystal clear water, it is up to 60 meters deep. Lying in that water between the two continents, looking down into the depth makes you feel like floating in the air over a canyon – the water is that clean.
·Horse Riding tours
Icelandic horses are famous for their small size and typical gaits of a walk. They differ considerably from other horse breeds in the world and are protected by the ban to import horses to Iceland.
If you love these noble animals – meet the Icelandic cuties and maybe take a ride.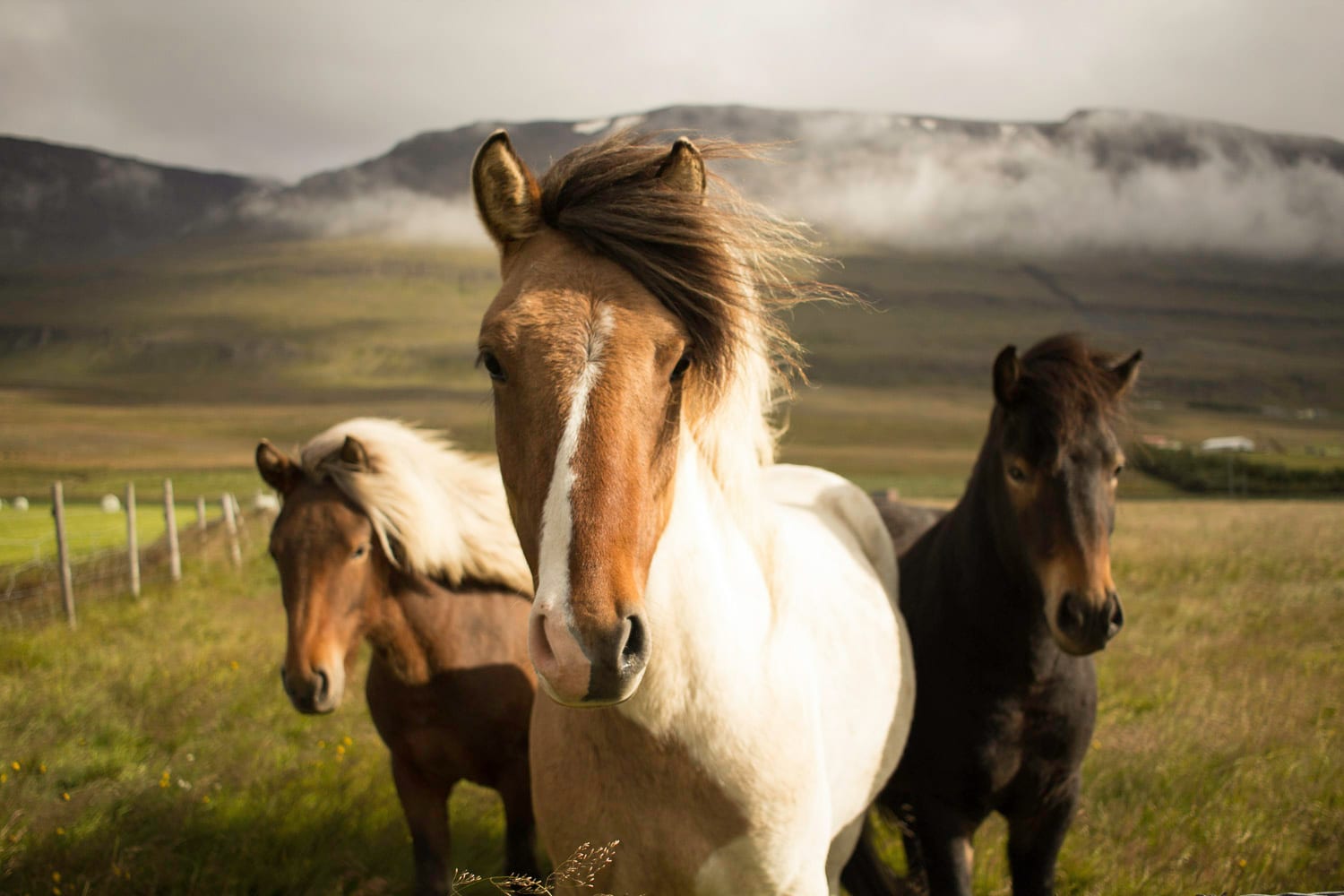 ·Whale Watching
There are almost no wild mammals in Iceland, but life in the ocean and birdlife are very diverse. There has always been an interest and fascination with sea animals and especially the giant whales.
If your cruise ship is large, it might be hard to get a glimpse of these majestic animals.
You might have more luck on a specialized vessel guided by people familiar with whales' habits and usual whereabouts.
Reykjavik is small and cute for a capital, but probably very fitting for a nation of less than half a million people. And you can certainly spend a perfect day without going anywhere away from it.
If you are docked at Miðbakki port – then you are basically downtown. From Skarfabakki port a walk downtown is rather long – around 4,5 km (2,8 mi) or a 1-hour walk. But don't worry! Even if the shuttle bus is not provided by your ship, you can always catch a Hop-on-hop-off bus from the port.
This bus will take you to Reykjavik downtown, the main city landmarks, and museums.
Here are some great places to visit:
Perlan
Harpa
Whales of Iceland
Flyover Iceland
National Museum of Iceland
Laugavegur Shopping Street
Hallgrímskirkja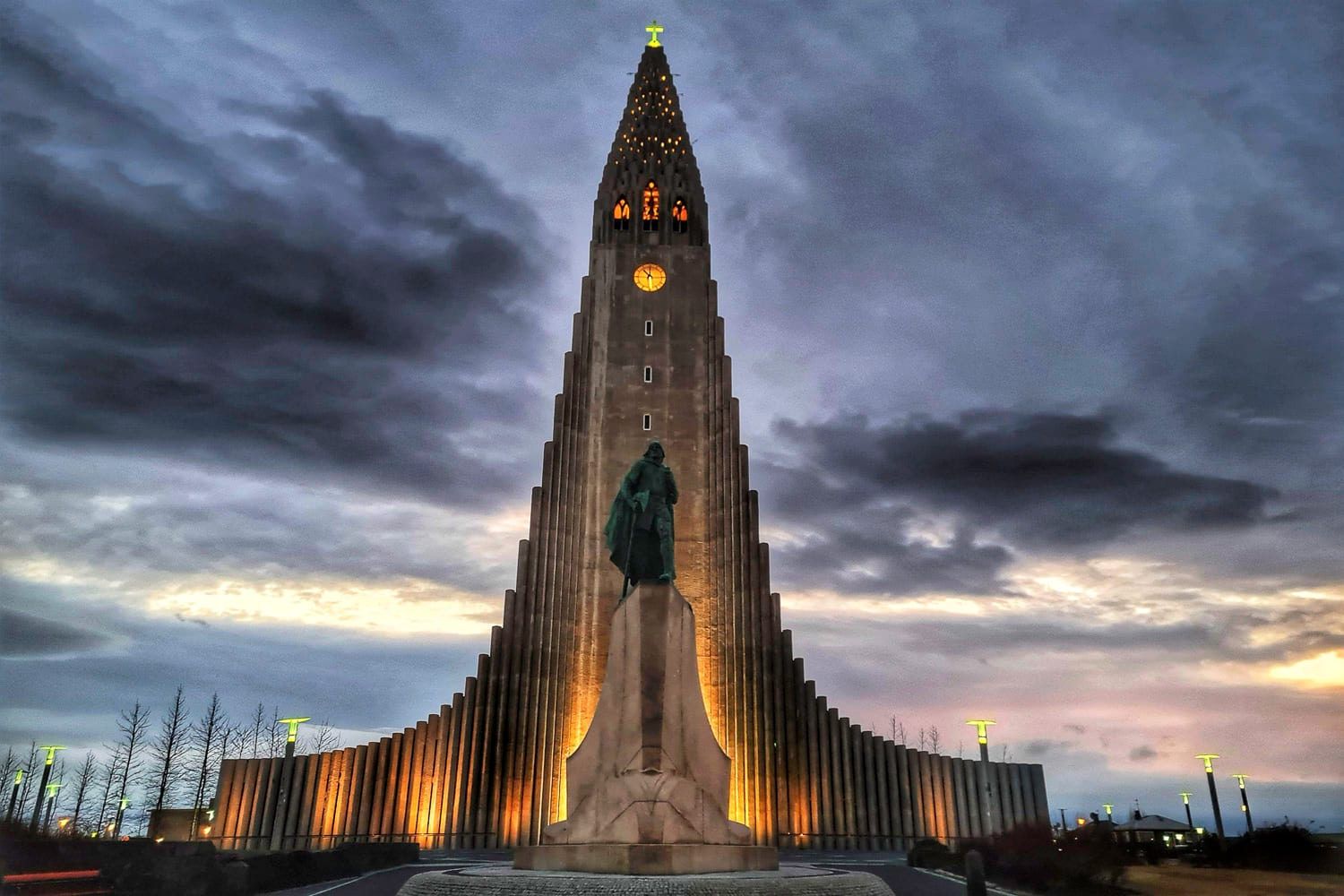 And of course, a part of getting to know a new country is tasting its local cuisine. You can do it by stopping at a restaurant of your choice, strolling down the street, or taking The Reykjavík Food Walk. The most budget choice would be to stop at Iceland's most popular restaurant – a hot-dog stand on Tryggvagata.
Are you maybe more into wellness and relaxation? Then Iceland is the right place again! It is rich with geothermal energy and hot water that comes with it!
The most popular and world-famous thermal pool in Iceland is the Blue Lagoon of course. It's just over half an hour away from Reykjavik and can be easily reached by a transfer bus. But you can also make your visit there as part of a day tour.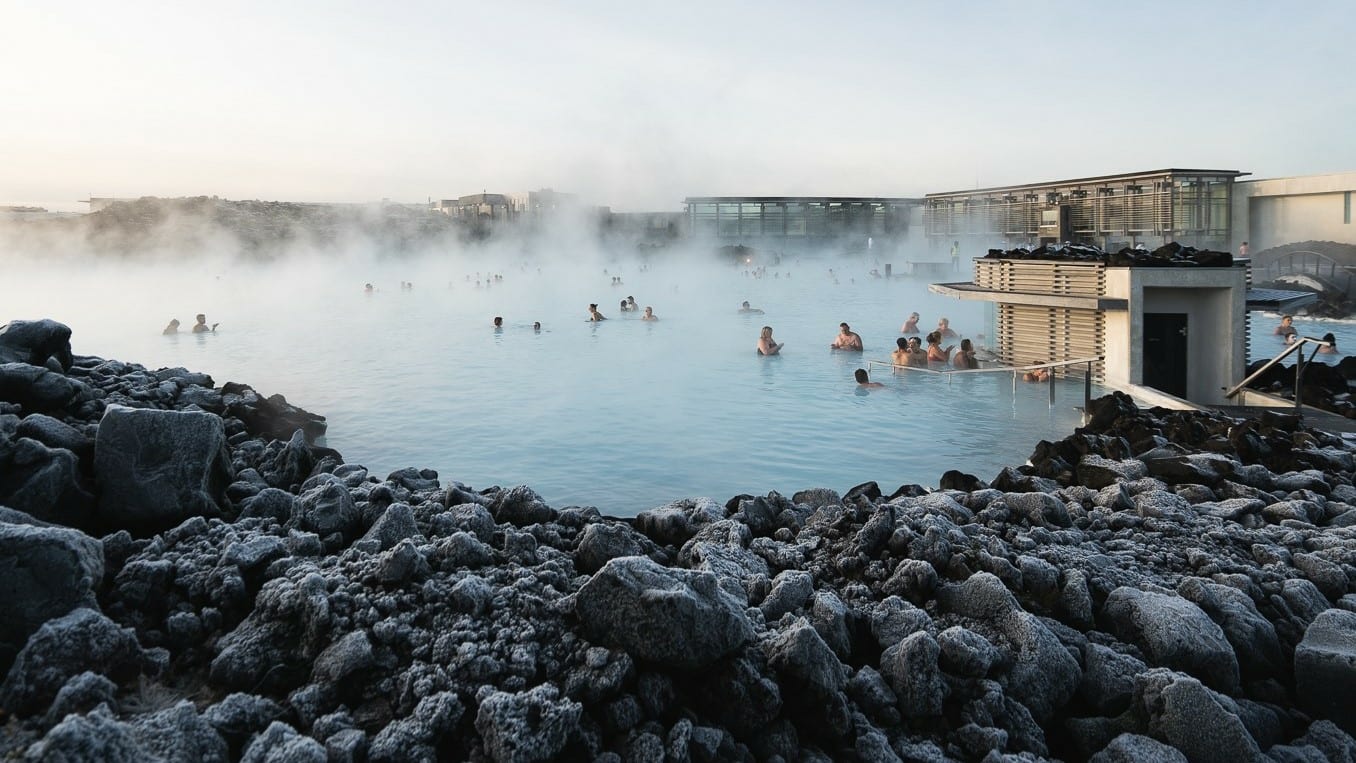 The newest addition is Sky Lagoon, situated in the capital area itself. You can reach it by public transport (though it is rather inconvenient), but the transfer there is very short. Sky Lagoon is a geothermal spa, situated on a cliff overlooking the ocean and creating an infinity pool effect.
There are other lagoons and spas not far from Reykjavik, like the Secret Lagoon and Laugarvatn Fontana. They are also often included in the Golden Circle tours since they are almost on the way.
Recommended
Iceland tours
Explore Iceland's beauty with our tours curated just for you, showcasing the best attractions for an unforgettable adventure.