Dynjandi Waterfall & Farm Tour from Isafjordur
Best half-day Ísafjörður shore excursion
Your perfect day adventure awaits in Iceland's Westfjords after docking your cruise ship!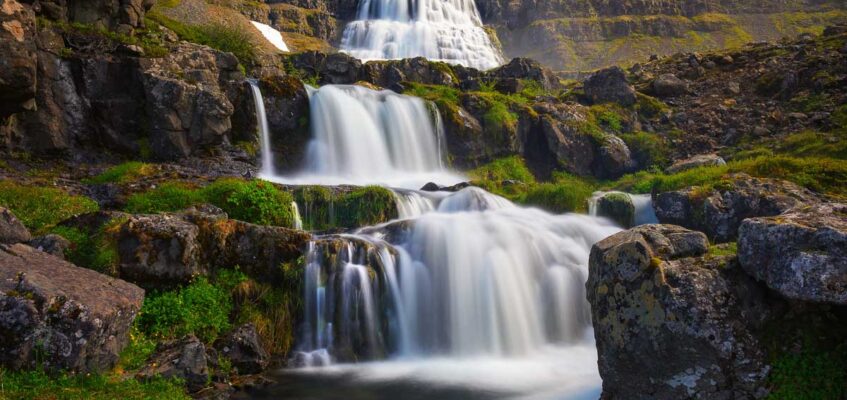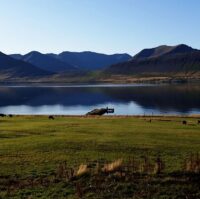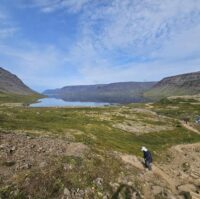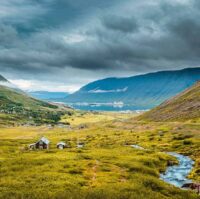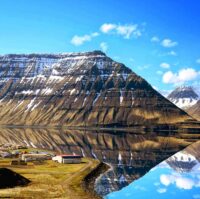 Use the Promo code 10WINTER at checkout to get 10% OFF this tour.
One of the most stunning natural wonders in Iceland, Dynjandi waterfall is the perfect choice for a half-day shore excursion for summer visitors to Ísafjörður, the capital of the Westfjörðs. Generally held to be one of the most beautiful in Iceland, Dynjandi Waterfall can be ticked off the bucket-list coupled with a stop at a traditional Icelandic farm including coffee and happy marriage cake makes for a wonderful half-day tour.
Most visitors to Iceland don´t make it as far as the western fjörds meaning that Dynjandi receives much fewer visitors each year than its southern rivals such as Gullfoss. If you do have one day in Isafjordur, you must grasp the opportunity to visit on our half-day tour. The scenic drive along coastal roads and mountain tunnels through the Westfjörðs is stunning and an experience in and of itself.
Dynjandi, at 100 meters high, is the tallest waterfall in the Westfjords, and cascades down over multiple parallel levels. It has captured the imagination of visitors to our shores in recent years, going viral on social media as a result.
Our Dynjandi waterfall tour from Ísafjörður has two departures daily and is perfect for passengers aboard the many cruise ships that visit this northern outpost. Our departure times are tailored to fit the Isafjordur cruise ship schedule.
Highlights
Dynjandi Waterfall
Scenic drive through unique westfjords landscape
Gemlufall traditional Icelandic farm
Coffee/tea and traditional Icelandic Happy Marriage Cake
Accomodation
Not included



Qualified, energetic and fun guides for the best adventure!
We take immense pride in our exceptional team of local guides who are professionals, experts, and friendly. Their goal is to make your tour unforgettable.
Shore Excursion
from Ísafjörður