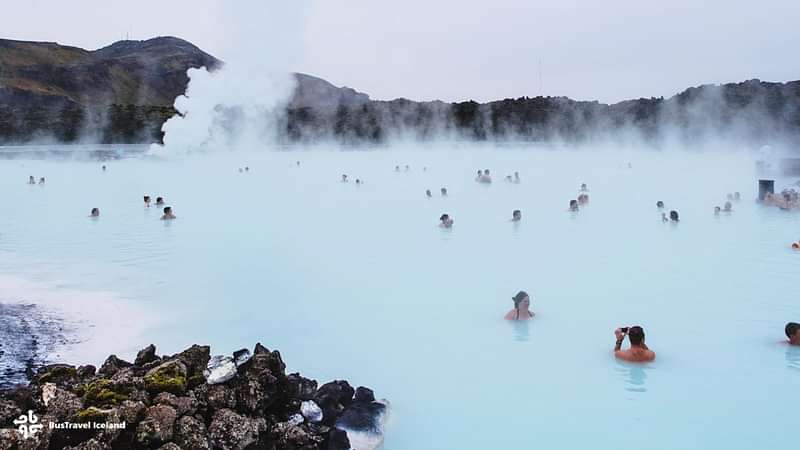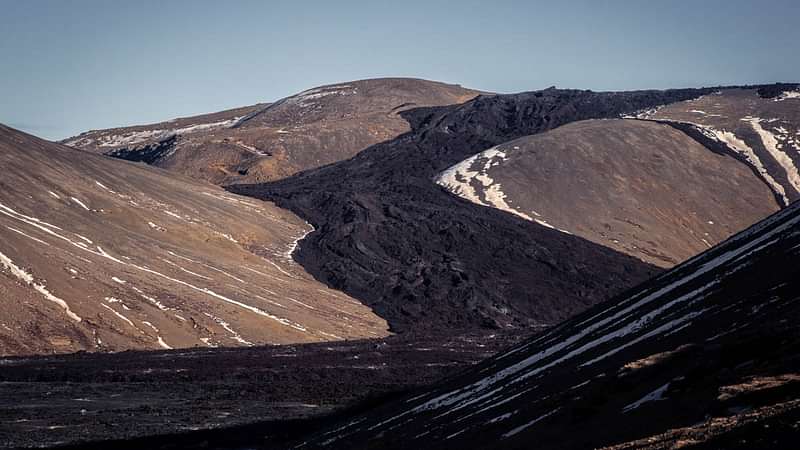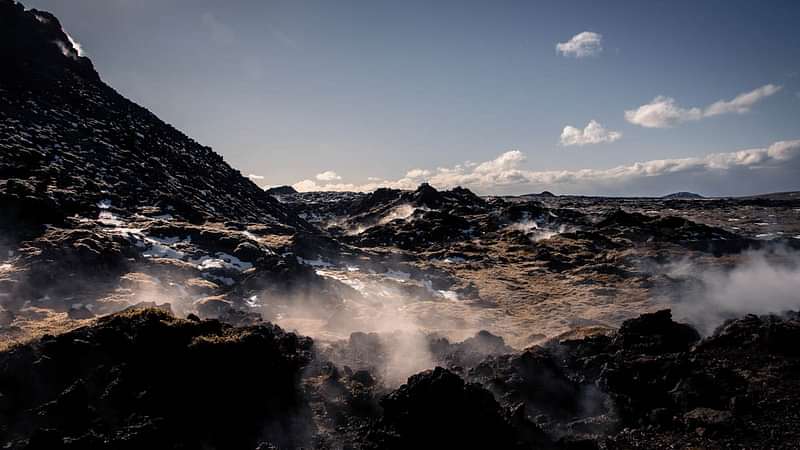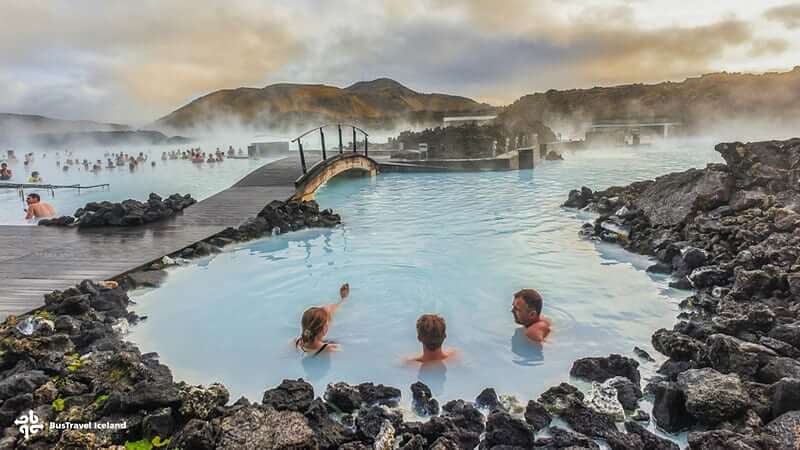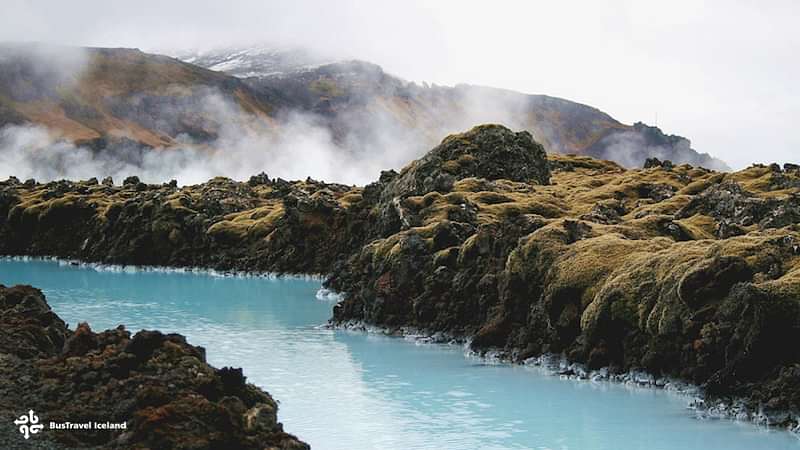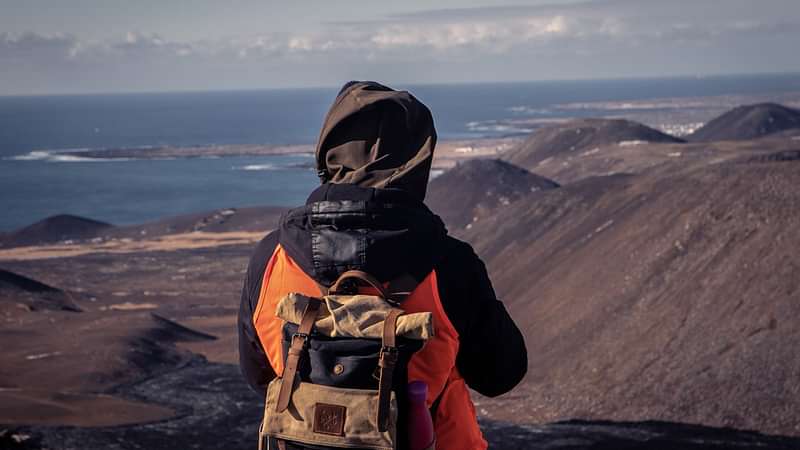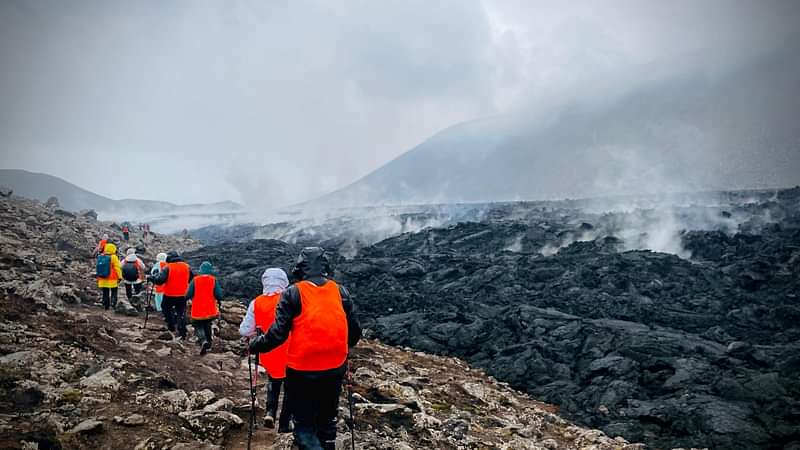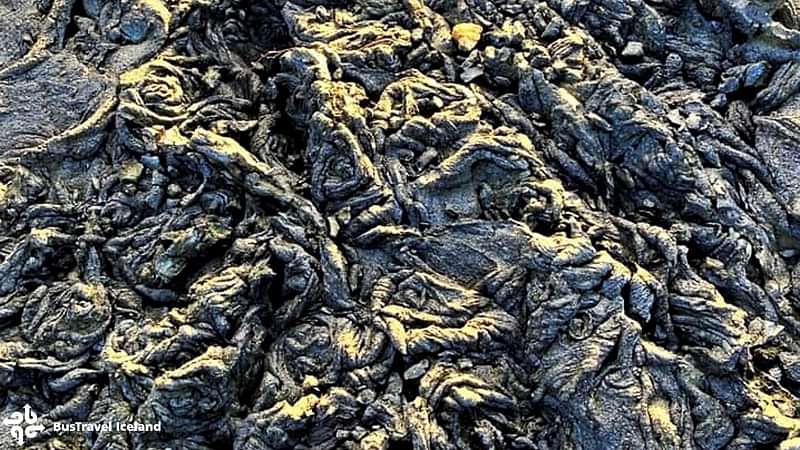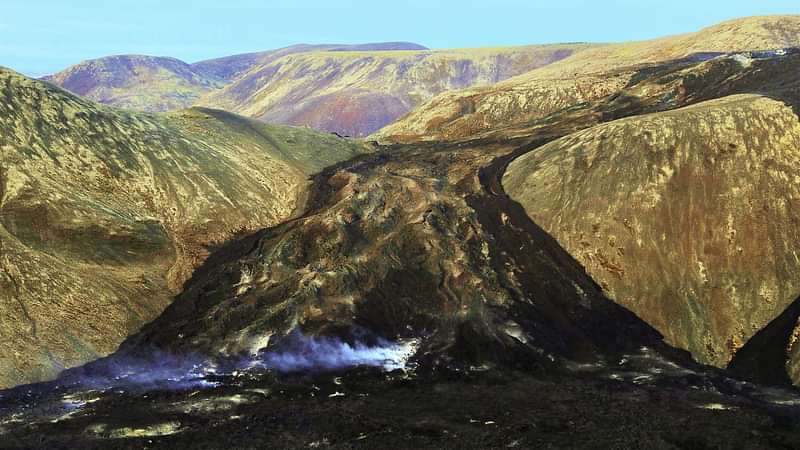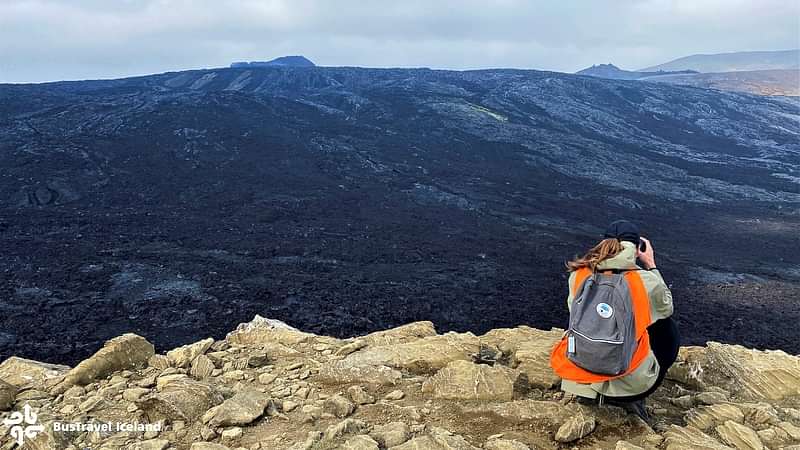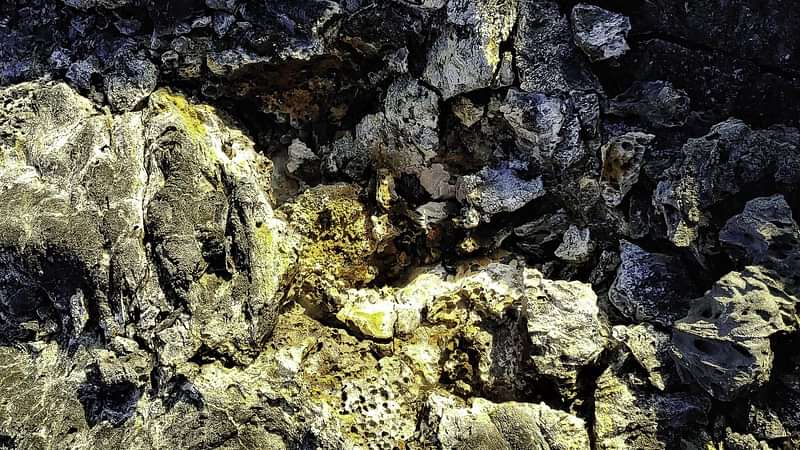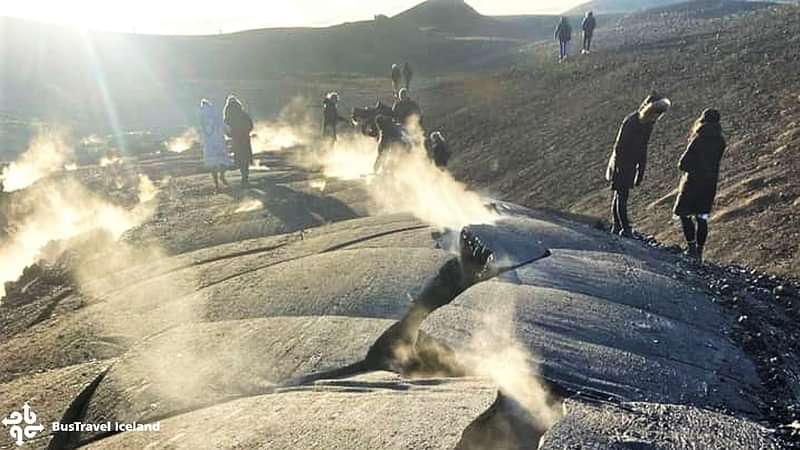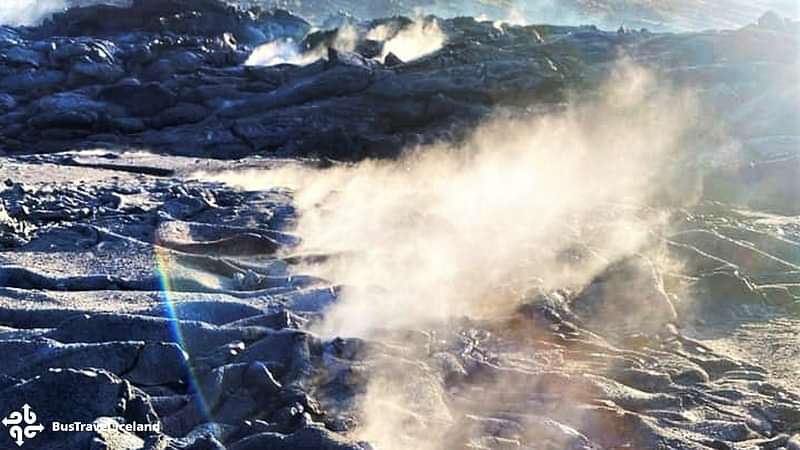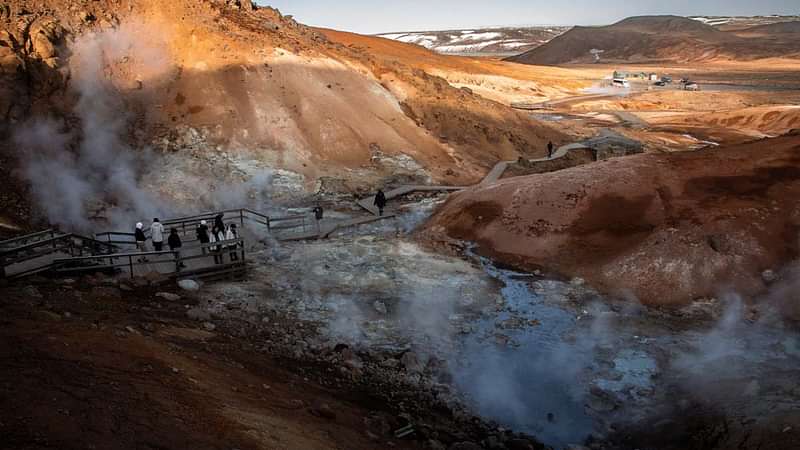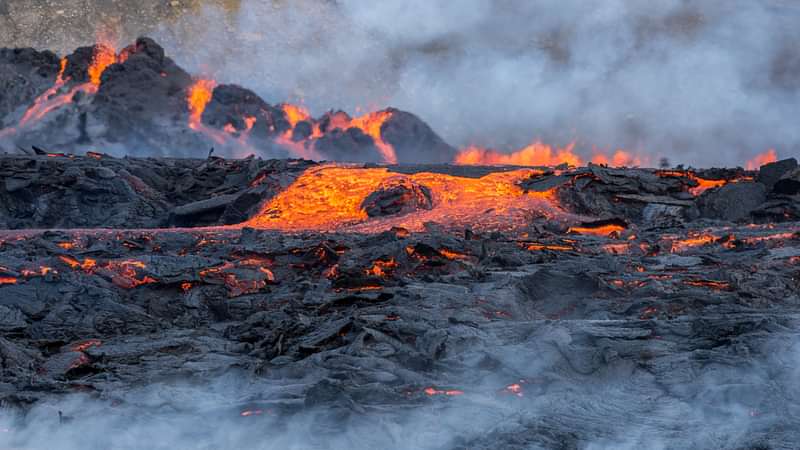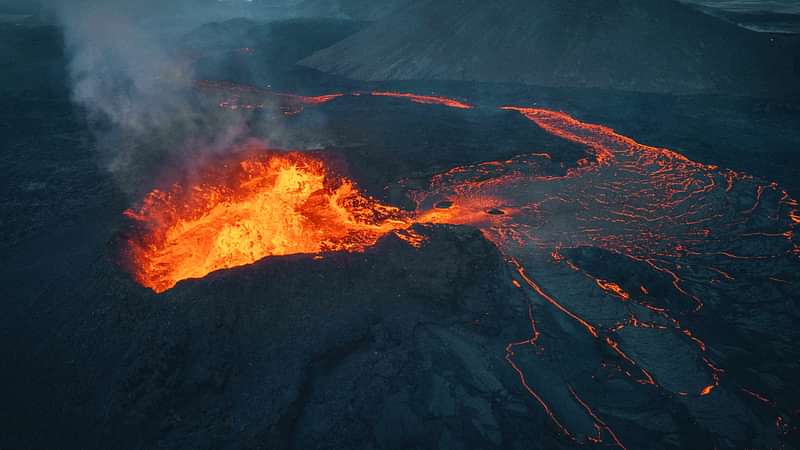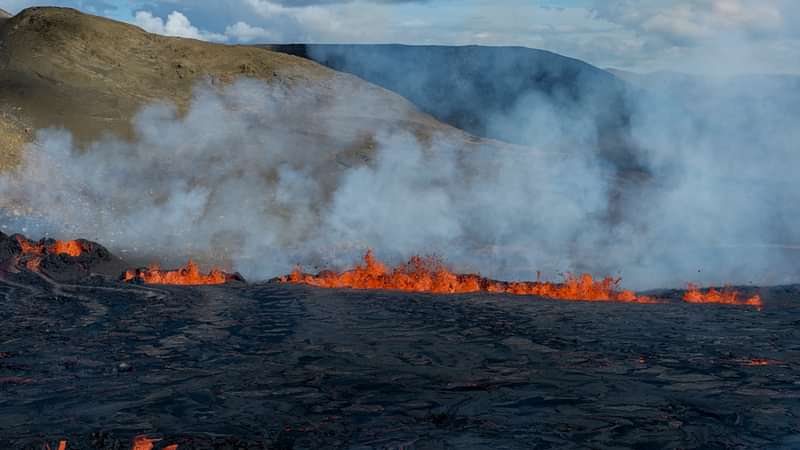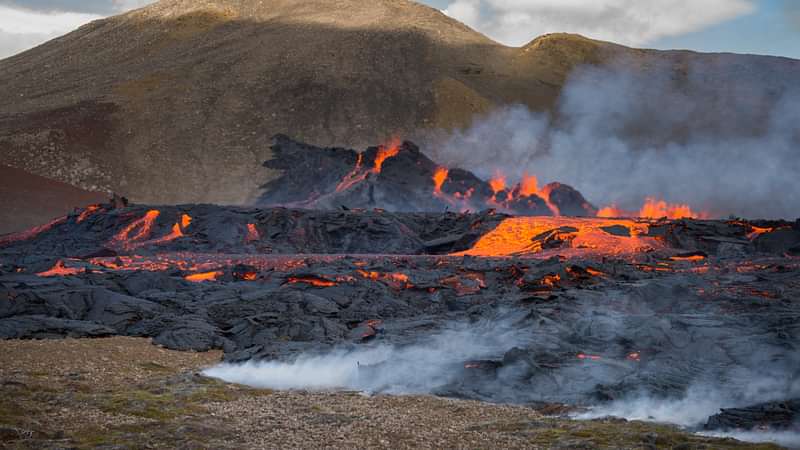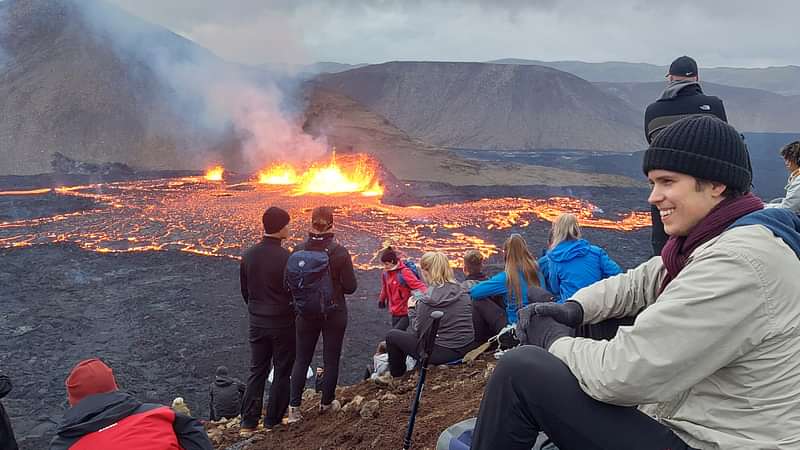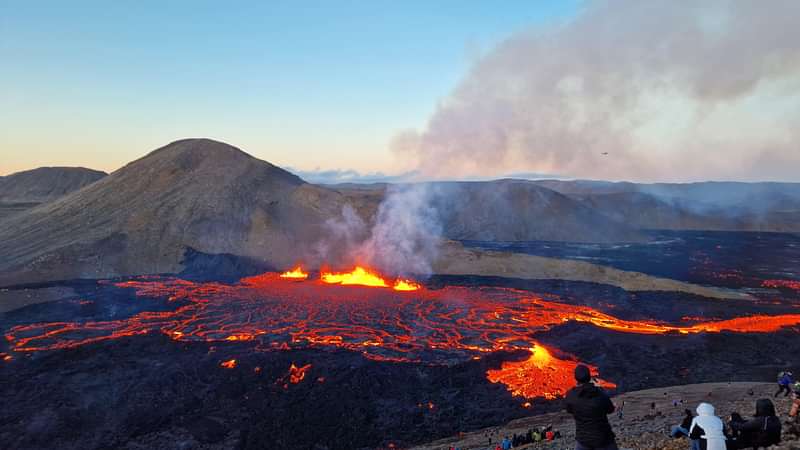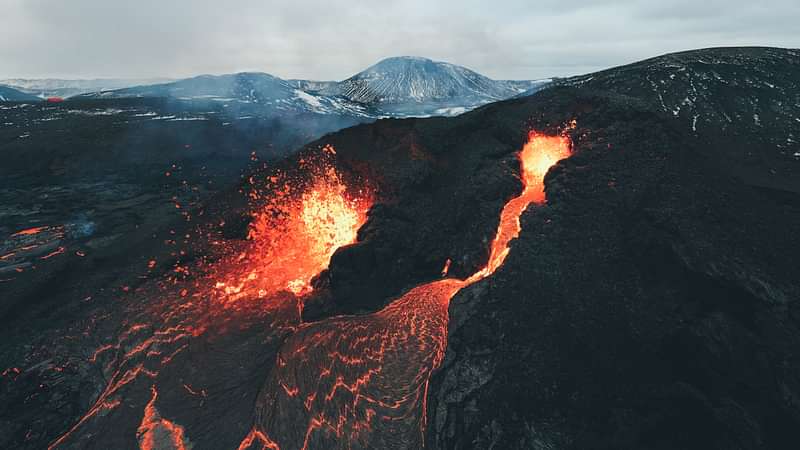 Update August 9th: Please note that the flow of new lava has ceased for the time being. The area is still fascinating and well worth a visit.
Description
Join our fantastic Volcano & Blue Lagoon tour and experience two wonderful aspects of this volcanic island. Having guided thousands of visitors to the eruptions in the area in 2021 and 2022, booking with BusTravel Iceland is the perfect choice for a visit to this exhilarating and rugged landscape. Our expert guides will take you to the Fagradalsfjall area which is close to the 2023 eruption, but always with your safety as the priority.
After your exertions on the hike, soothe your weary bones with a visit to the Blue Lagoon, Iceland´s number one attraction. The warm geothermal waters here are famous for their healing properties, so you will feel renewed after your dip here.
Accessible eruption sites are rare in Iceland making this combo tour a once-in-a-lifetime experience.
Highlights
Hike by Fagradalsfjall & Merdalir Volcano eruption sites
See the surrounding areas of Litla Hrut Volcano
Blue Lagoon
Mossy-covered lava fields
Lake Kleifarvatn (If the hike to the volcano overruns, we skip this stop)
Itinerary
We start with our fast and efficient pick-up routine. Your tour includes free pickup from various approved pickup points in central Reykjavík. Once our group is complete, we will hit the road to the volcanic playground in Reykjanes.
Volcanic Eruption Site
After 2 summers, of volcanic eruptions in Reykjanes, all looked peaceful and calm until July 2023, when a series of earthquakes indicated a new eruption was about to take place. And so it proved, when on July 10th, a new fissure opened at Litli Hrutur, to the north of the Meradalir eruption site of 2022.
The hike to a good viewing point takes around 2 hours each way. The route we take can change from day to day depending on wind direction and route closures. There are a couple of short and steep sections, but the way is generally pretty flat.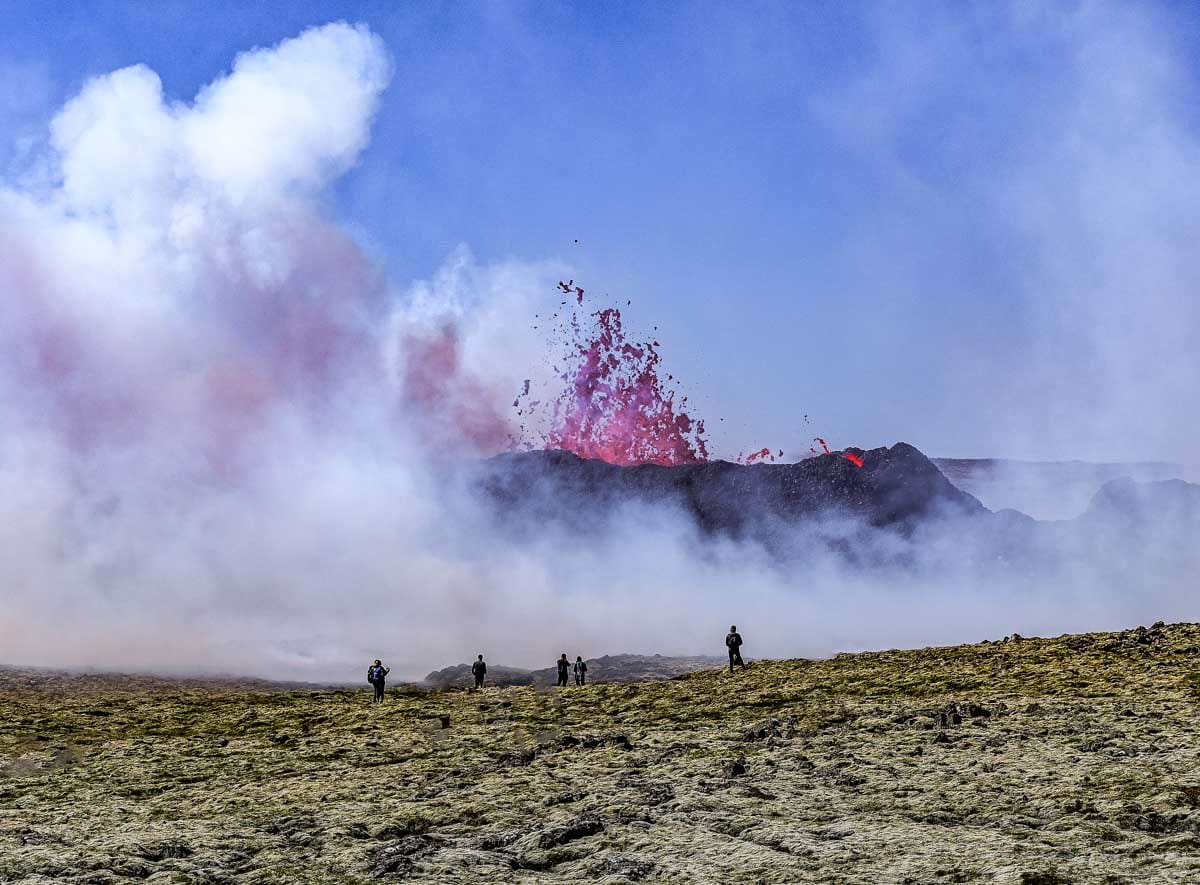 The reward for your efforts is to witness one of the wonder´s of the natural worls, the birth of a new mountain at Litli Hrutur. Lava is spewing from the fissure and as it does so this new volcanic crater grows larger.
Your expert guide will make sure this adventure is fun, but more importantly safe and responsible. Depending on the wind direction and advice from the saftey authorities on site, the walking route we take is subject to change.
Grindavík Fishing Village
The drive through the southern part of the peninsula is beautiful. Thick lava fields meet the Atlantic Ocean creating dramatic scenery all the way to Grindavík fishing village. Grindavík is one of Iceland's main fishing harbors where everything turns around fishing. It's the ultimate place to get into the Icelandic fishing culture.
Grindavík is a beautiful Icelandic fishing town with one of the most active harbors in the country. The town's population, 3300 people, bases its livelihood on fishing or fish-related industry. Grindavík provides about half of Iceland's salt fish production.
The Blue Lagoon
All the remarkable sites on the Reykjanes peninsula help you understand the powerful nature of Iceland and the creational beauty of the Blue Lagoon. If you have chosen to end the day in the geothermal waters of the Blue Lagoon you are in for a treat.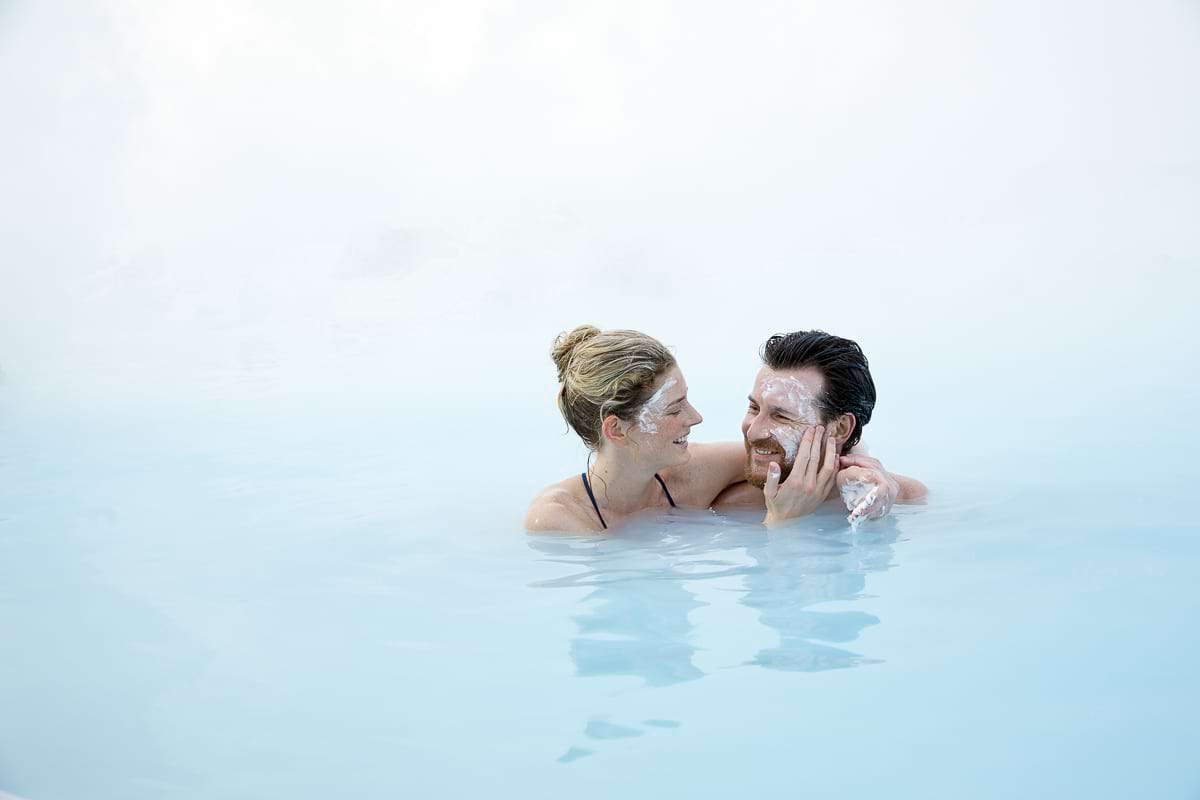 The Blue Lagoon, known in Icelandic as Bláa Lónið, is a geothermal spa/resort located on the Reykjanes peninsula. The lagoon itself has been hailed as being one of the modern wonders of the world, growing massively in popularity since it started being used in 1976. It is truly a place you must visit during your time in Iceland.
Your Comfort ticket includes a towel, a free drink in the in-pool bar as well as a silica face mask. Enjoy a leisurely 2-hour visit to the lagoon and leave feeling refreshed and revitalized.
Lake Kleifarvatn

(This stop is not currently guaranteed on each tour. If the volcano hike takes longer than expected, we may skip this stop)

Kleifarvatn is the biggest lake in the volcanic Reykjanes Peninsula surrounded by mountains that once were formed in eruptions under the ice. Decorated with black basalt beaches and alien rock formations sculpted by the weather elements throughout the centuries. Kleifarvatn is affected by earthquakes and shifting plates that have formed underwater hot springs with bubbling warm water which is an amazing spectacle to see with your own eyes.
What's included
Experienced guide for the tour and hike.
Hike to a safe viewing point of the eruption areas
Pick up and drop off from Reykjavík
Wi-fi on board
Comfort Admission ticket to Blue Lagoon, including:
- use of towel
- silica mud mask
- 1st drink of your choice
- Silica mud mask
- Use of a towel
- Drink of your choice at the Blue Lagoon
What do I need to bring?
It is essential that you dress properly for this hike. A thermal base layer and waterproof outer layer are recommended. Jeans are a bad idea as if it rains they will stay wet for hours and you risk hypothermia. You may be turned away if not dressed correctly for a hike.
Good sturdy walking shoes, preferrable with ankle support.
Water and snacks for the hike.
Swimsuit.
Hiking poles are recommended, they can also be rented from BusTravel Iceland.
Important information
The duration of the tour is approx.10 hours.
There is no food included on this tour.
The hike can take up to 2 hours each way, over sometimes difficult terrain and is rated as a moderate hike for a person of reasonable fitness.
Volcanoes are a natural phenomenon and the level of volcanic activity at the site varies from day to day. Even if the volcano is not erupting during your visit, visiting the area is still fascinating.
The route we take varies from day to day depending on conditions.
If you are not properly dressed for a hike, we reserve the right to refuse you entry on the tour bus. Please dress sensibly.
Cancellation policy
Cancellation fee of 100% if cancelled 48 hours or less before departure
Guided Language
Reviews!
Thank you for submitting your review
Absolutely loved this tour of the volcano sites and blue lagoon, tour guide was ace kept us well informed and a very funny guy. Best tour of our Icelandic holiday
First time trekking a volcano, great tour guide, and really fortunate to have a photographer, Danni, along for the trip. She assisted us in taking many lovely shots, and her creations are quite masterful.
We got HBO again I think he thought we were stalking him, Really enjoyed the hike even though we didn't realise that was what we booked but as walking poles were provided we managed it and as usual HBO was really helpful and informative. As we were the oldest by far on the hike I thought the way HBO kept an eye on us while still being up front with the rest of the group was excellent. Of course relaxing at the blue lagoon after a wonderful week was a perfect finish.
Magic and Matt were amazing! So informative about the area and what we were doing, and very good at driving and making sure we made the most of our time! Matt was super accommodating and was willing to help people on the hike, and he had so many good jokes and fun facts about the area. I would recommend everyone travel with BusTravel Iceland, and if you get Matt and Magic you know you would have the best trip possible!
Great tour, with an amazing local guide. Howser was energetic, funny, and very informative - it was great to get the native Icelandic perspective. The volcano hike is dependent on the weather, but we were able to explore the lava pools and then hike when the weather cleared. Howser did a good job being flexible, managing time despite the weather, and providing clear explanations of interesting things on the way. It was also great to relax at the Blue Lagoon after the hike. Highly recommend this tour, especially if you get it with Howser! - from TripAdvisor