BusTravel Iceland Reviews and Feedback
by Yanshu
Good to Know
21 Mar 2021
What Do Our Customers Say About BusTravel Iceland Tours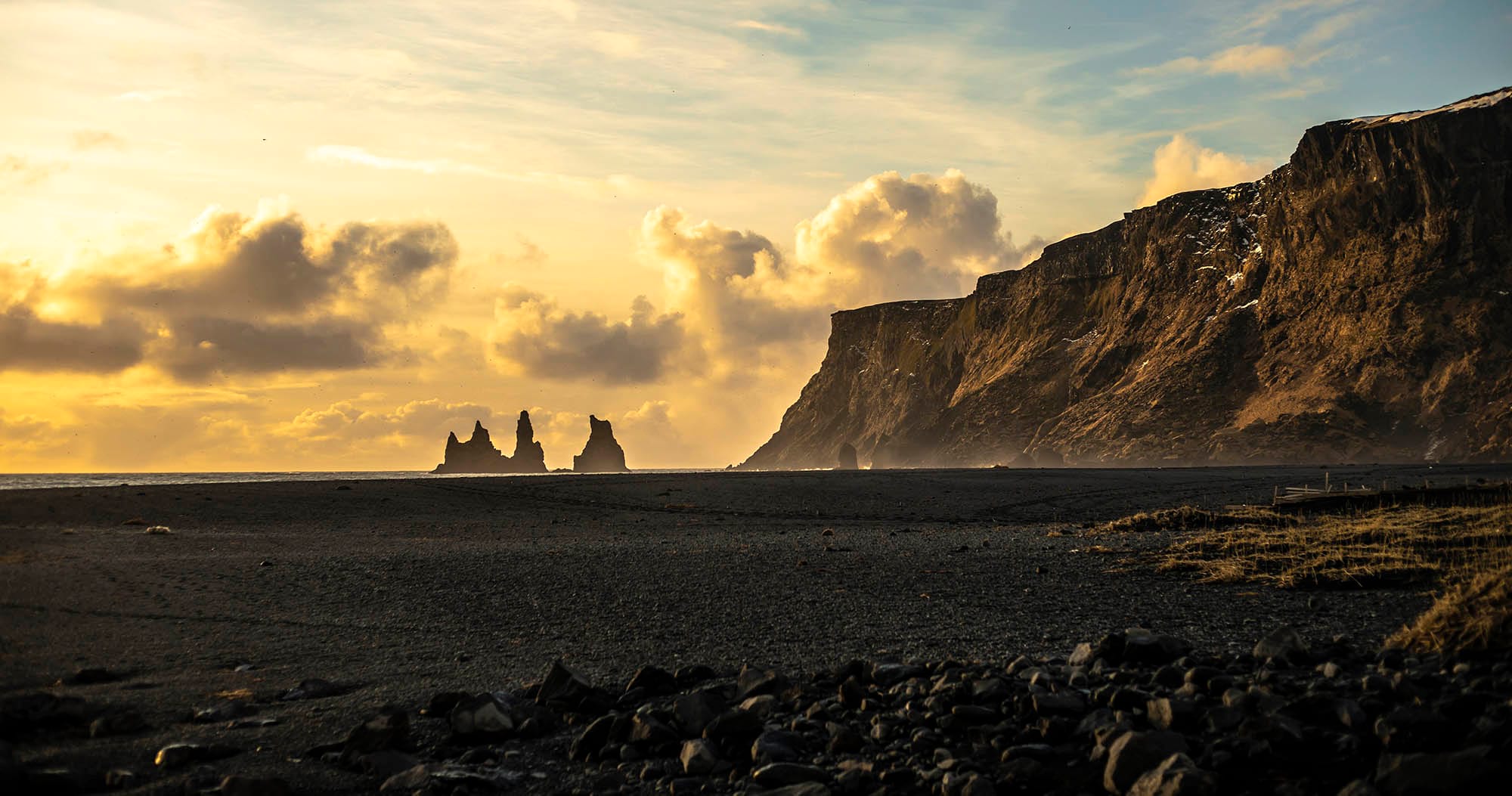 Award-Winning Tours
BusTravel Iceland has been awarded a 
2022 Travelers´ Choice
 badge by TripAdvisor. This is in recognition of the consistently great reviews we have received from customers who book on that platform. We now have offer 6000 5-star reviews on TripAdvisor, a testament to our high standards, quality guides and customer service.
Furthermore. we are proud to have been named the Innovative Tour Company of the Year in Iceland by the Travel & Hospitality Awards.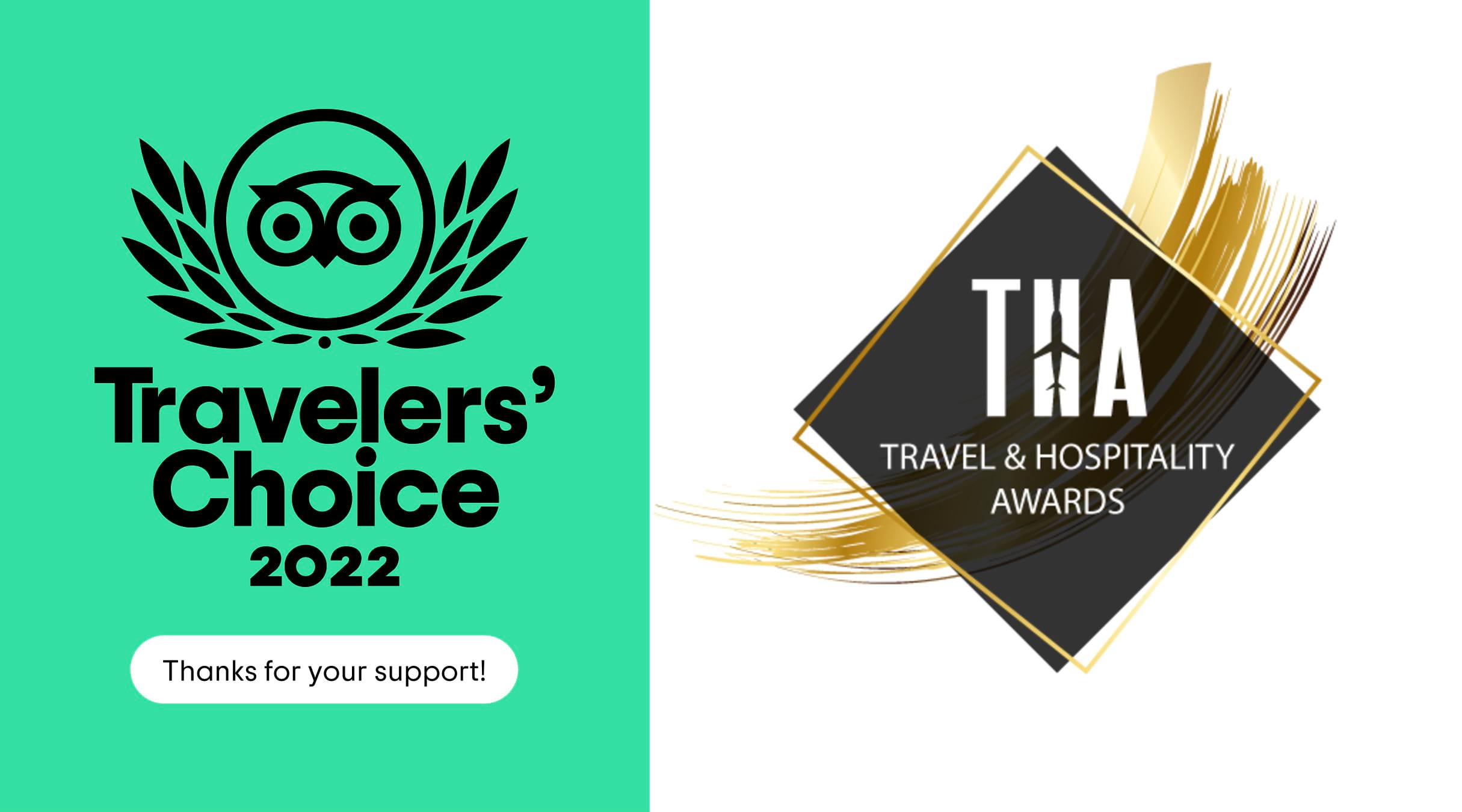 Reviews
Many of us like to make a plan in advance for each vacation. Researching different tour package reviews to find the best experiences possible –  especially when we are going somewhere extraordinary and entirely different to our daily life
We have used some data analysis tricks to make this step easy for you by collecting reviews and feedback from our customers over the past year, and extracting the core information based on the experiences from our travelers. Take a look.
BusTravel Iceland Tour Ratings
We have received reviews and feedback on our tours across many online platforms, and here we have selected six of them. We are rated 4.5 out of 5 on Tripadvisor, 4.6 out of 5 on both Expedia and Viator, 4.7 out of 5 on Facebook, and 4.8 out of 5 on both GetYourGuide and Bokun.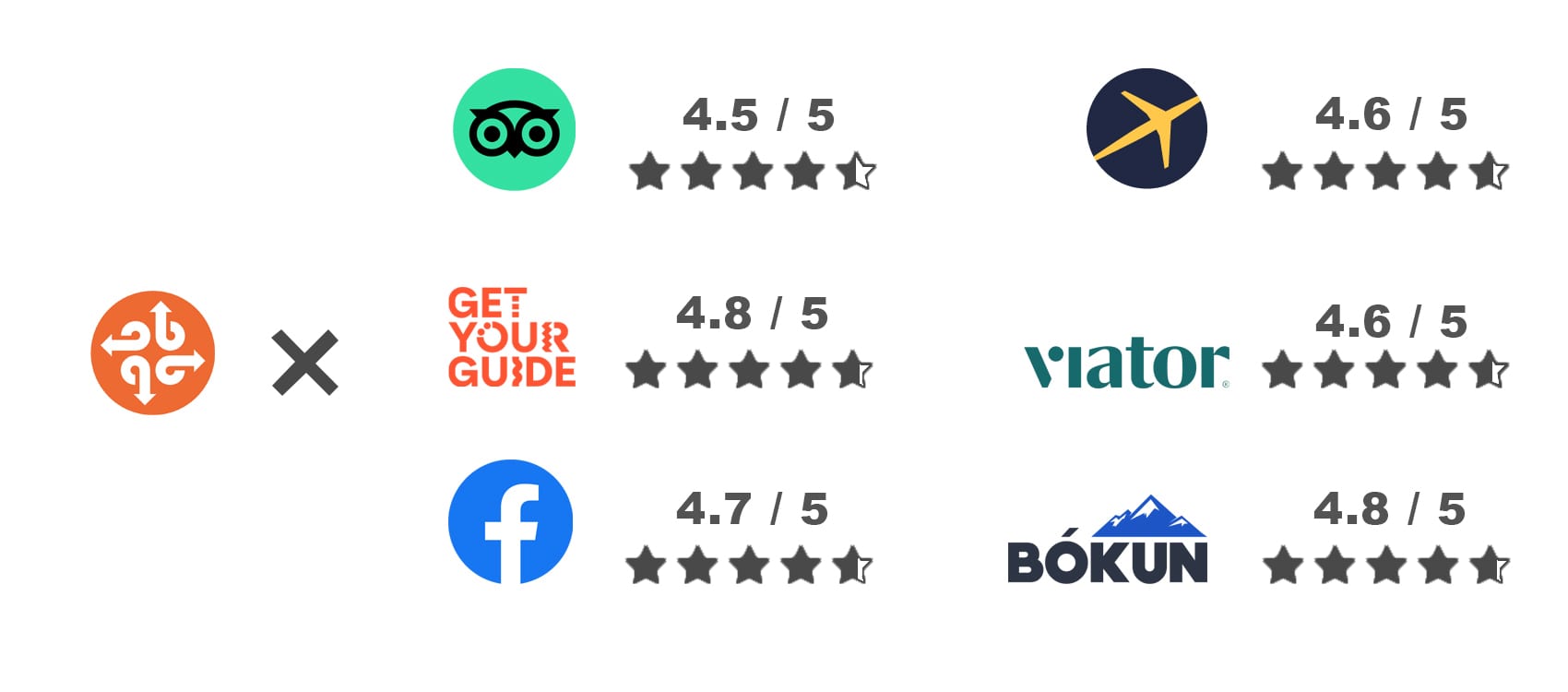 We always appreciate your patronage and your honest reviews and valuable feedback, that can guide us to create better products and services.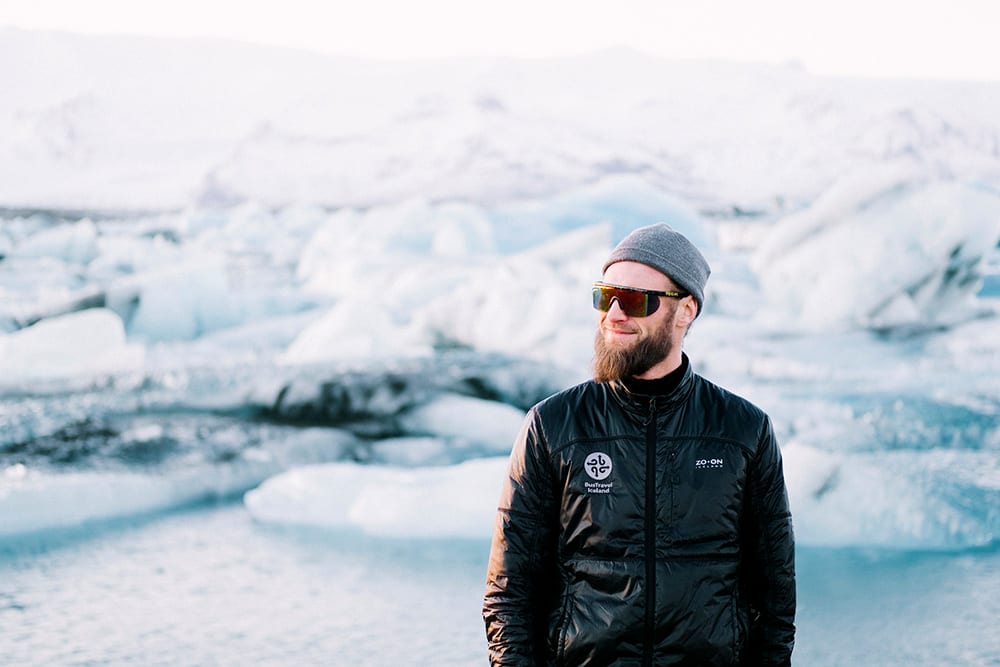 What Do Our Customers Say About BusTravel Iceland Tours?
We learn about our strengths via customer feedback just as we improve our product and service through the honest opinions of our clients. The moment you hop on our bus to share a journey with us, we strive to make it a beautiful, memorable, and Icelandic experience for you. 
Our customers love our guides, and that's the most exciting and significant information we found. Our guides are our most valuable resource. Their expertise, personalities, and dedication to creating a wonderful experience for you are what make us stand out.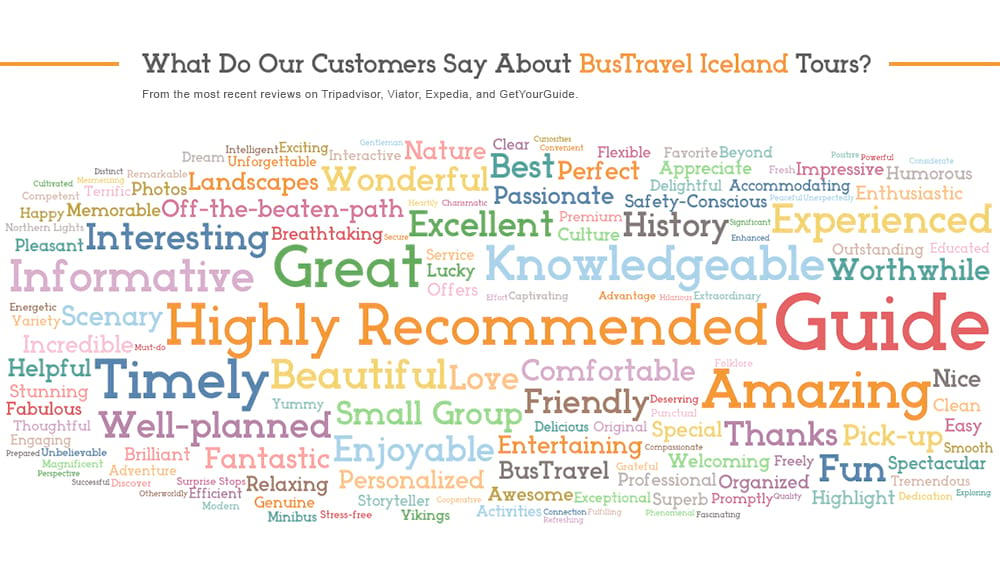 From the reviews we have received, we are delighted to hear that you find our guides to be knowledgeable, experienced, friendly, passionate, helpful, humorous, professional, and thoughtful. The tours we operate come highly recommended, are fun, well-planned, enjoyable, safety-conscious, and worthwhile. The service we provide is excellent, timely, personalized, organized, accommodating, and entertaining. On the road, we cover many sights and topics  in Iceland, including history, nature and culture, through engaging storytelling.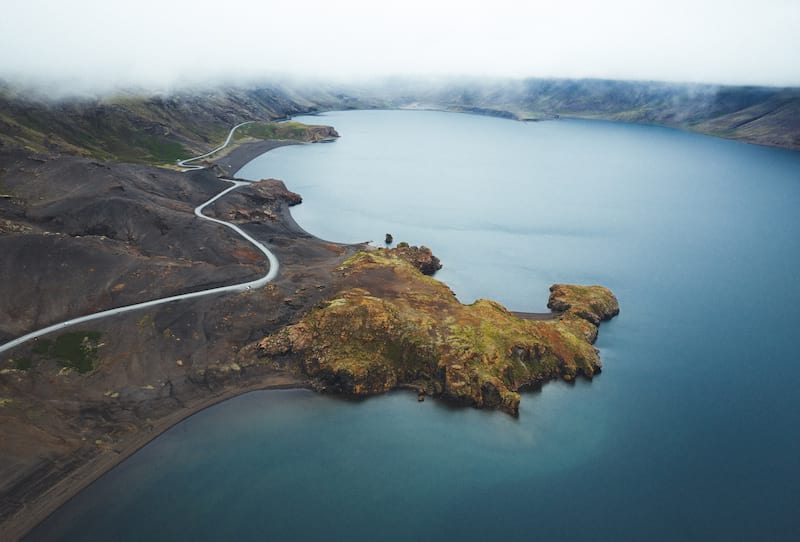 The landscapes in Iceland we take you to see are amazing, beautiful, fantastic, incredible, especially with off-the-beaten-path sights.
---
What Are The Most Popular Destinations BusTravel Iceland Operates?
As one of the most trustworthy tourism companies in Iceland, based on our  most recent reports, the top-five popular destinations we offer are Jokulsarlon Glacier Lagoon, the South Coast of Iceland, the Golden Circle Route (with Secret Lagoon), Snaefellsnes Peninsula, and Reykjanes Peninsula.
Our customers like to see the glaciers, icebergs, the Northern Lights, and waterfalls. The glacier boat ride that's included in glacier lagoon tours is loved by many. The most recent tour, the hiking trip to the active Fagradalsfjall volcano, is one of our greatest hits, too!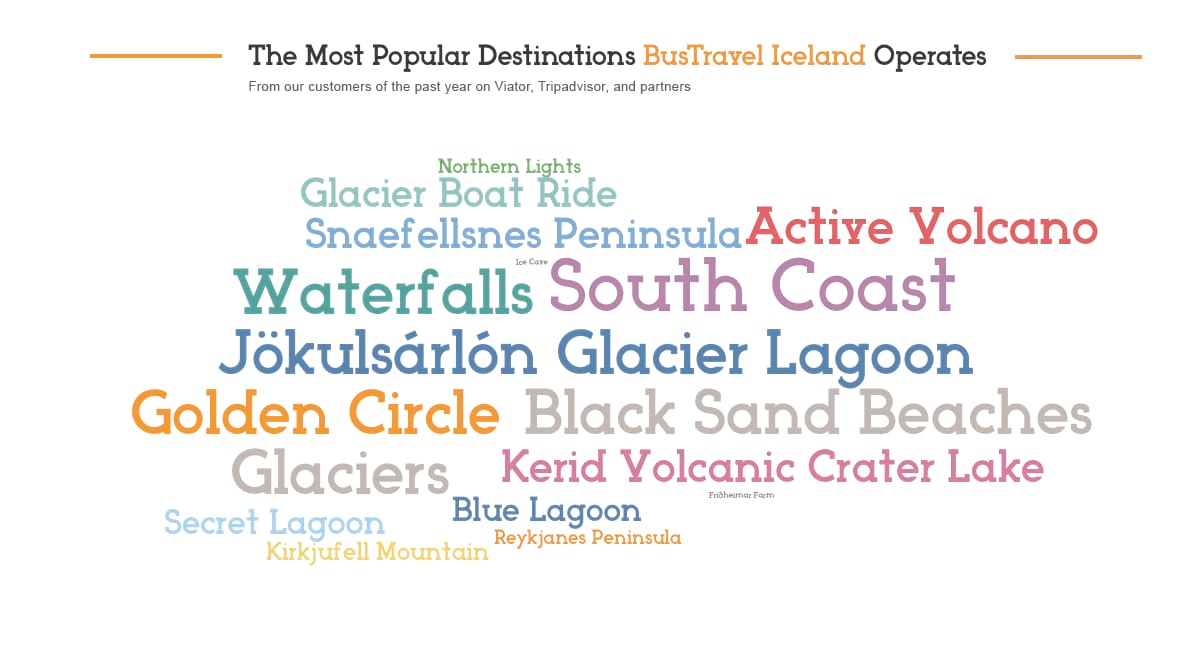 We depart our day tours from Reykjavik to the most popular tourist attractions in Iceland as this works well for most travelers who choose to stay in the capital, and look forward to seeing as much as they can in Iceland.
---
BusTravel Iceland Customers Are From Many Places In The World
To better understand where our customers come from, we mapped out the demographics of the customers who traveled with us over  the past year to date, and we are so excited to learn that they come from 67 countries and regions in the world.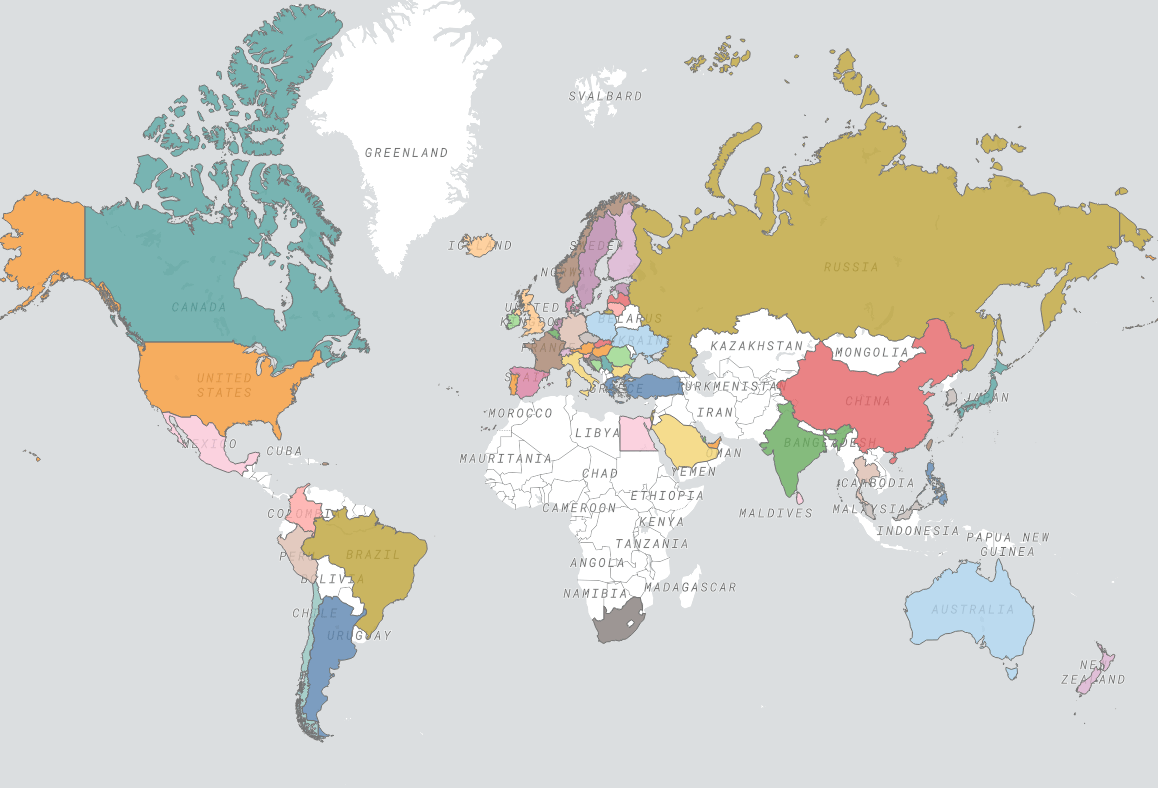 We know that to perfect our service, the essence is to know more about our customers. During the global pandemic, life as we know it was disrupted.
Traveling, as we did before, became almost impossible. Luckily, the vaccine came relatively quickly. We are so glad to see that travelers choose to come to Iceland during this unusual time.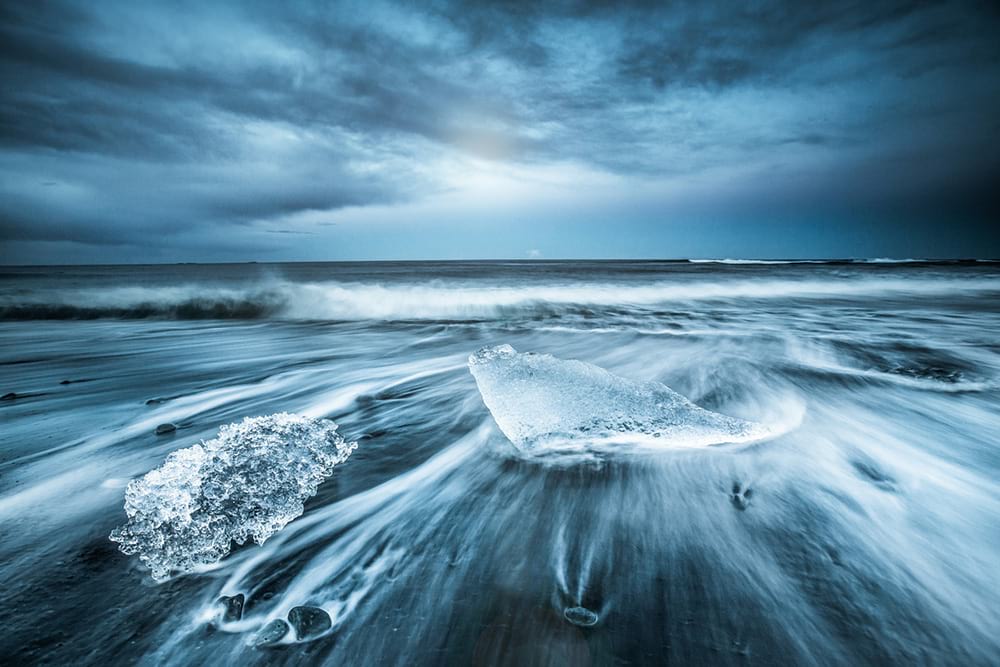 Iceland is a family-friendly destination with vast, untouched nature and incredibly diverse landscapes. It's great for exciting adventures, a paradise for wildlife and a perfect travel destination for a relaxing vacation for people from all over the world.
---
The Highlights of BusTravel Iceland Tours That People Enjoy the Most
From the Thingvellir National Park, one of the highlights on our Grand Golden Circle Tour, to Skaftafell Nature Reserve on our Jokulsarlon South Coast Tour, our guided tours can offer not just beautiful scenery at each attraction, but also an  excellent tour guide service on the road, through storytelling, professionalism, and providing genuine care.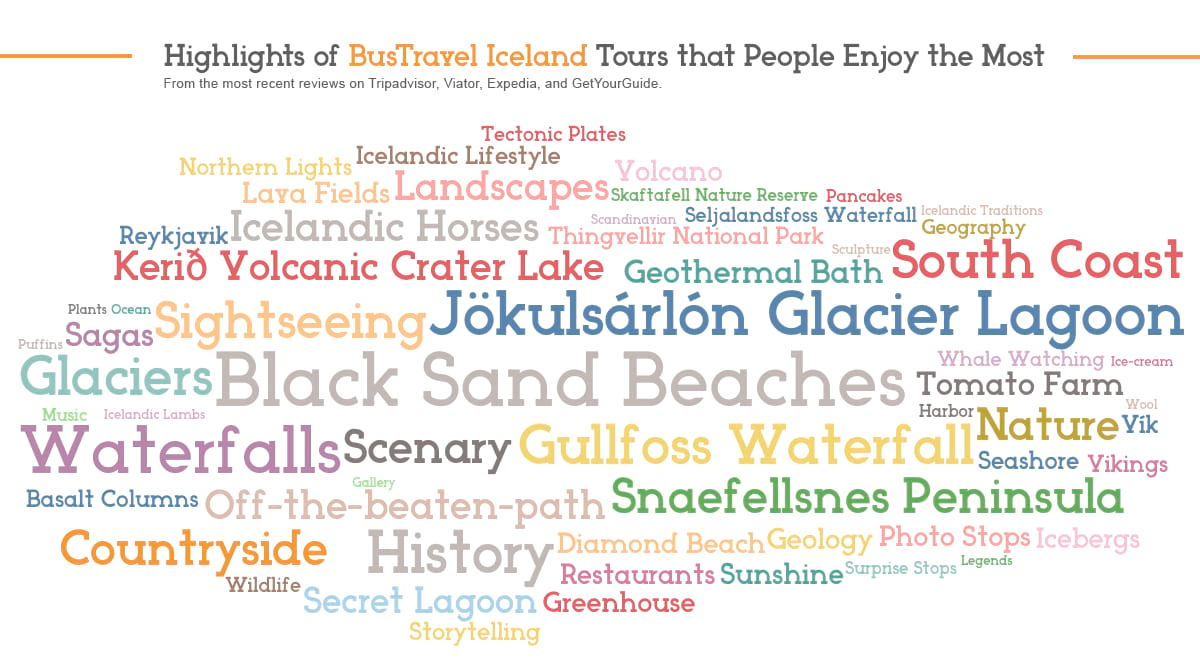 From the feedback we have received from our customers it's not just the attractions that make the biggest  impression, it's also the unique way we operate the tours, through surprising pit-stops, off-the-beaten-path sightseeing, and sharing stories  of Icelandic culture, history, and geology.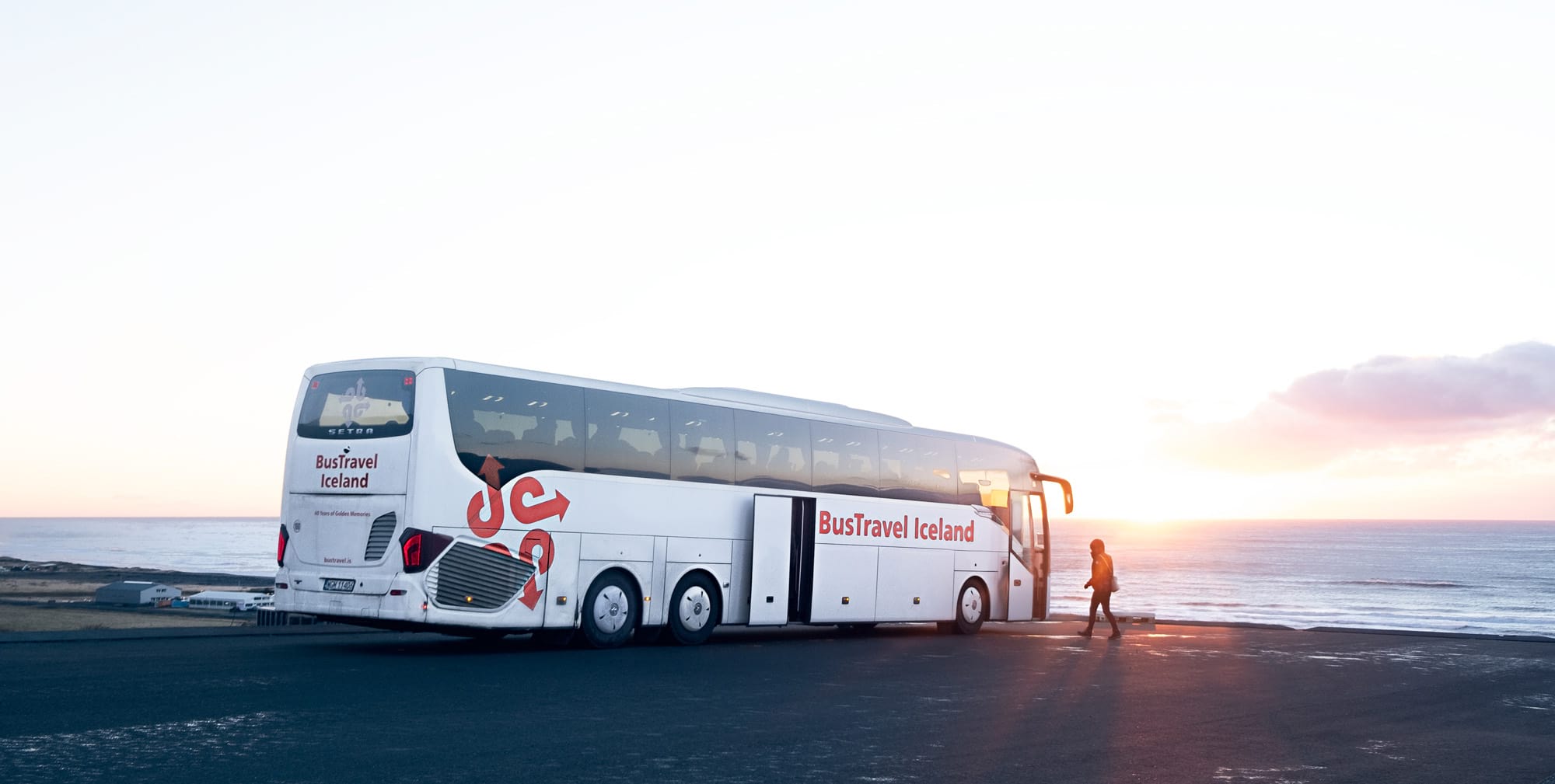 Founded in 1960 and reinvented in 2015, BusTravel Iceland takes our customers' needs to heart. We offer many different routes in Iceland and hope to see you on your travels very soon.
Recommended
Iceland tours
Explore Iceland's beauty with our tours curated just for you, showcasing the best attractions for an unforgettable adventure.