5 Days in Iceland
by Yanshu
Good to Know
1 Sep 2020
The ultimate 5 day itinerary in Iceland. Make sure you see all the key sights and attractions!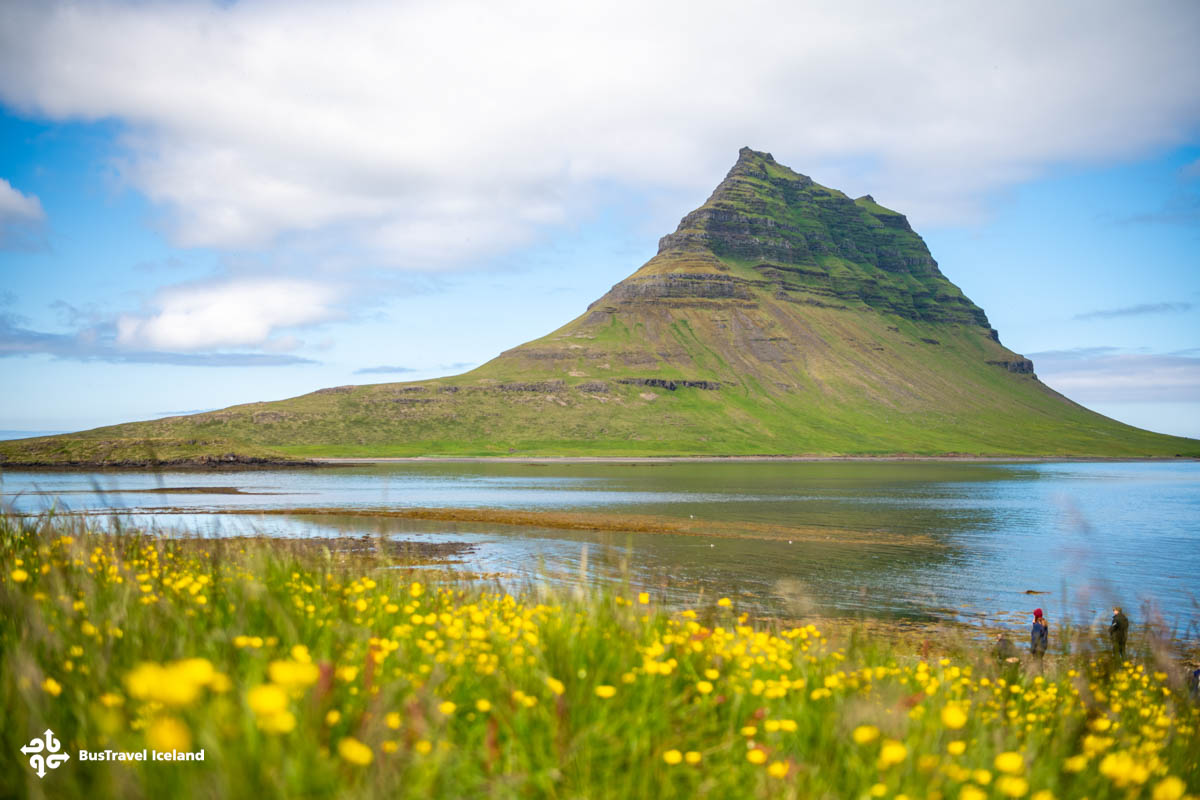 We understand that planning a trip to Iceland can sometimes seem a little overwhelming. You want to make sure that you see as much as possible, whilst also enjoying a relaxing holiday and having a good time. As locals we know the best places and as we've worked with tourists on a daily basis for years we also know what is important for travellers to our country. If in doubt you are always welcome to drop us a line via email where we will gladly assist you with any Iceland travel questions!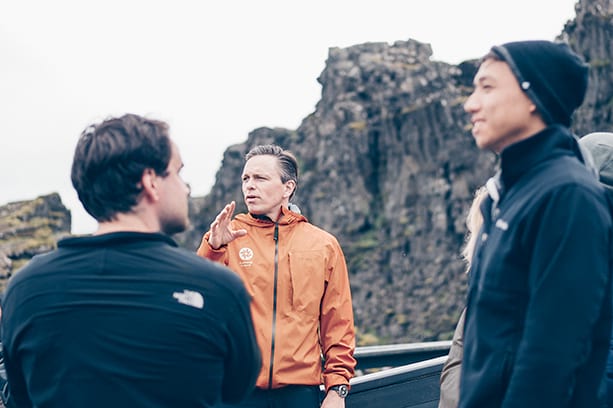 Undeniably the best way to experience a country is with a local, someone who lives there and knows the country inside out. A person who can give you all those local secrets whilst also sharing the culture and history of their home country. That's why we think taking a guided tour offers the best experience. Not only are all our guides professionals, but they are all locals who love showing our guests around their country! Another big bonus is that you will be driven by a qualified driver who knows Iceland's roads and driving conditions inside out. Over our long history of operating day tours, we've noticed that our guests really appreciate our years of experience which greatly enhances their vacation in Iceland.
Below you will find our top itinerary for a five day stay in Iceland. You will be sure to see all the key locations and get the most authentic and enriching travel experience.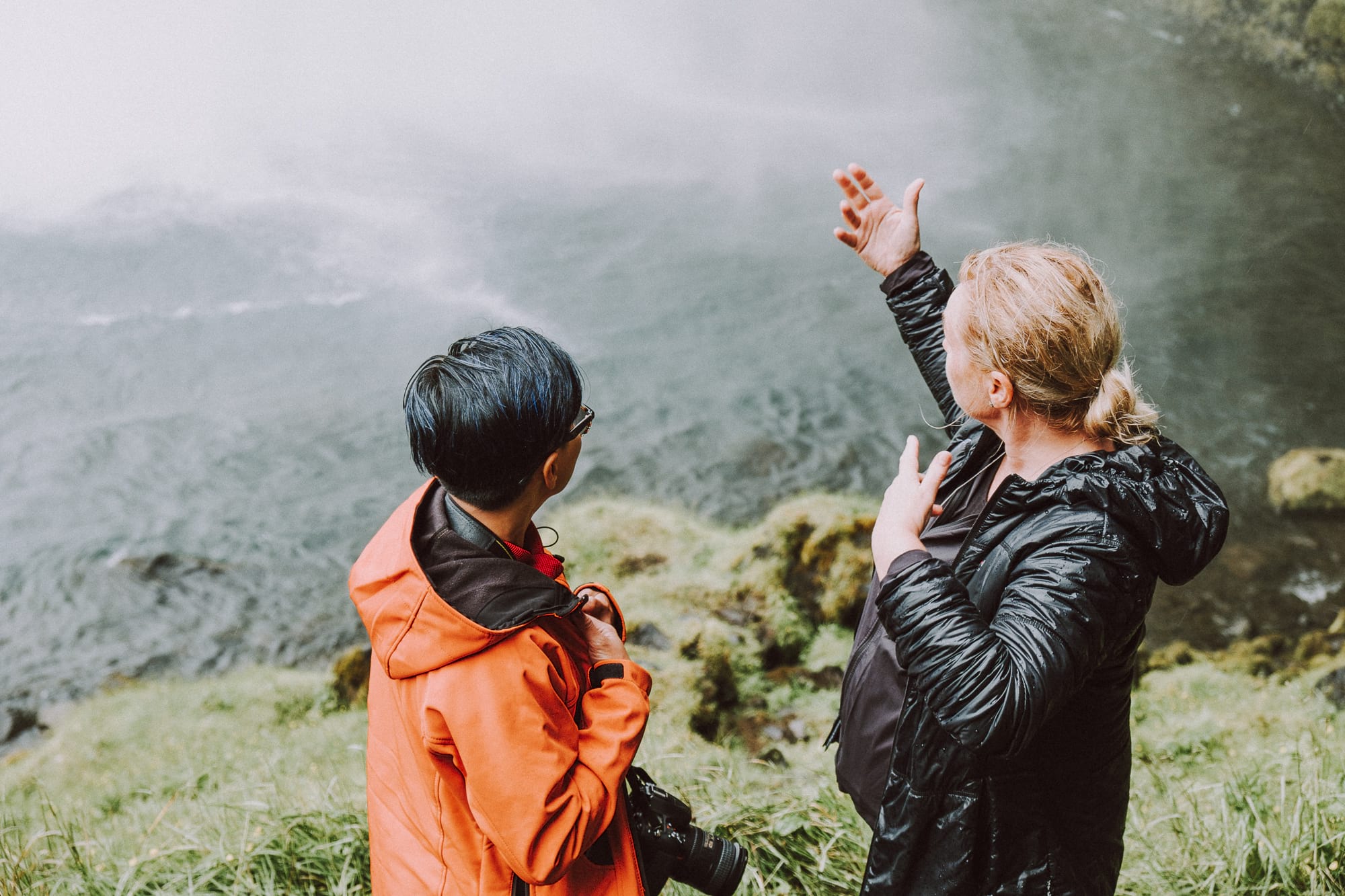 Day 1
Arrive in Iceland! Grab a coffee and head straight into Reykjavik to get your vacation off to a great start as soon as possible!
This is a great time to explore the city and to get 'the lay of the land'. Reykjavik city centre is pedestrian friendly and small enough that you are able to wander around with ease. Check out the cute shops on the main shopping street Laugavegur. If the weather is clear head up to the top of the Hallgrimskirkja church tower for an astounding view over the city.
If you are travelling in the winter we strongly recommend scheduling your Northern Lights tour for your first night. This will help increase your chances of seeing these ethereal lights dance across a stark black sky. If a tour is cancelled due to a poor aurora forecast or if you don't manage to see the lights on your tour you will be able to reschedule to another night on your trip, thus maximising your chances of ticking this off your bucket list! At BusTravel Iceland we offer a great three-year policy, which means that you can reschedule for free up to three years after the date of your first tour. We only operate on nights when the forecast is favourable but we want our guests to experience the lights and so understand that sometimes they will need to join a tour again in order to see them.
Day 2
Get prepared for a classic day out in Iceland. Take a Golden Circle tour with geothermal pool admission. One of our team's favourites is the Golden Circle tour with Secret Lagoon as it offers a really authentic Icelandic pool experience. The Golden Circle itself comprises three key locations, but our tour also includes a special stop at Kerid volcano crater! At geyser witness jets of steam and water shooting into the air, watch Gullfoss waterfall roar as it tumbles from the cliff onto the rocks below, and at Thingvellir marvel at Iceland's only historical UNESCO heritage site. Be sure to ask your guide about the Viking parliament to learn more about Iceland's unique history.
When you return to the city it's the perfect time to treat yourself to some authentic Icelandic cuisine at Café Loki and catch an evening show at the stunning concert hall, Harpa, or to check out late night admission at the entertaining FlyOver Iceland.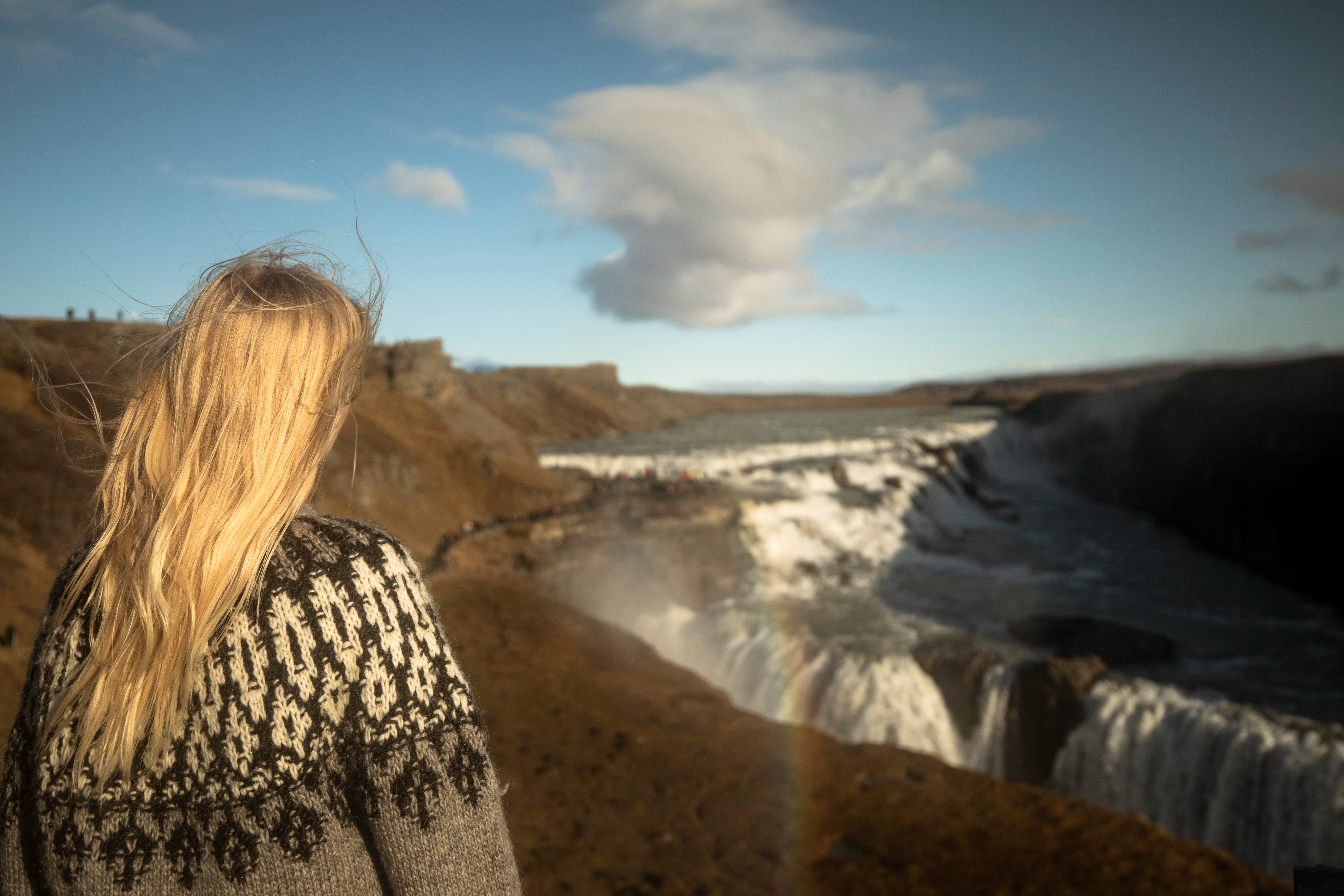 Day 3
On day 3 we strongly recommend a tour of Iceland's iconic south coast. Packed with outstanding beauty this is a tour you cannot miss. To give our guests the full experience we add an extra special stop at the glacier Solheimajokull where you can gaze out across the icy expanse and marvel at this sadly slowly disappearing natural wonder. A stop in the sleepy village of Vik will enable you to grab some tasty food and learn more about Icelandic life today. This is the perfect tour to learn about Icelandic history, folklore and geography in one day.
Later than evening celebrate the middle day of your Icelandic trip and sample some tasty Icelandic craft beers. There are several bars downtown which offer 'flights' samplers of different beers. Our long-time favourites are Skuli craft bar and Session craft bar which are both centrally located and serve the local population as well as visitors to our country.
Day 4
The Snaefellsnes Peninsula is so often sadly overlooked by tourists visiting Iceland, yet offers the visitor an undeniably Icelandic experience. With black sand beaches, cute countryside churches, powerful waterfalls and majestic mountains it is often described as 'mini Iceland'. A little-known fact is that Jules Verne wrote in his famous book that this was the location for the entrance to the centre of the earth! Seals playfully splash around the coastline entertaining young and old visitors alike. The west of Iceland offers the richest fishing grounds, and the restaurants on this peninsula serve fish caught that very day! Game of Thrones' fans will delight in noticing many of the filming locations and those who enjoy folklore will be wowed by local tales of trolls and giants. Viking legends abound on this peninsula so follow in the steps of the famous Egill Skallagrimsson and explore for yourself!
Upon returning to Reykjavik after a long day of exploring, grab an Icelandic fast food classic, a hot dog! Remember to get it from the famous hot dog stand near the harbour and order 'one with everything' for that genuine experience.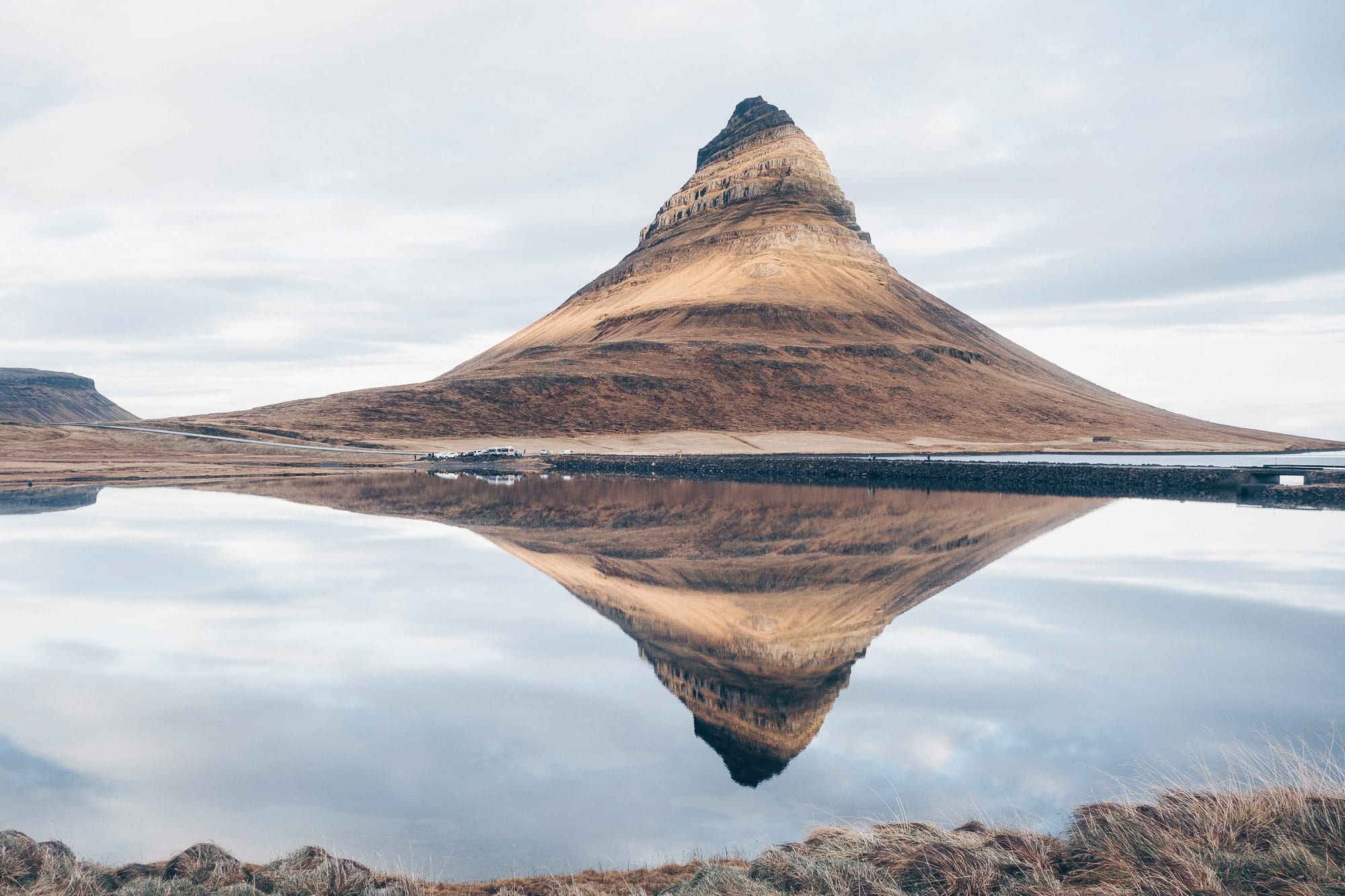 Day 5
It's time to say goodbye to Iceland! Before you head to the airport make sure to fill up with a tasty breakfast. Prikið and Laundromat are two of our favourite breakfast spots.
With a limited amount of time in the city of Reykjavik before your flight, pop into one of the established city museums such as the Settlement Exhibition, all about the Vikings, or the newly refurbished Maritime Museum. You might choose to finish off your last day Icelandic style with a quick dip in one of the many Reykjavik city swimming pools. Sundhöllin is a popular choice amongst Icelanders, with a central location and cosy outdoor hotpots for a fully Icelandic experience.
Recommended
Iceland tours
Explore Iceland's beauty with our tours curated just for you, showcasing the best attractions for an unforgettable adventure.