When Does It Get Dark in Iceland During Winter?
by Irena
Good to Know
4 Oct 2023
Is Icelandic winter very dark? Is travelling to Iceland in winter worth it? The answers are yes, and absolutely yes! Pink sunrises, golden sunsets and dancing northern lights - all that you can experience without waking up early and well before bed time.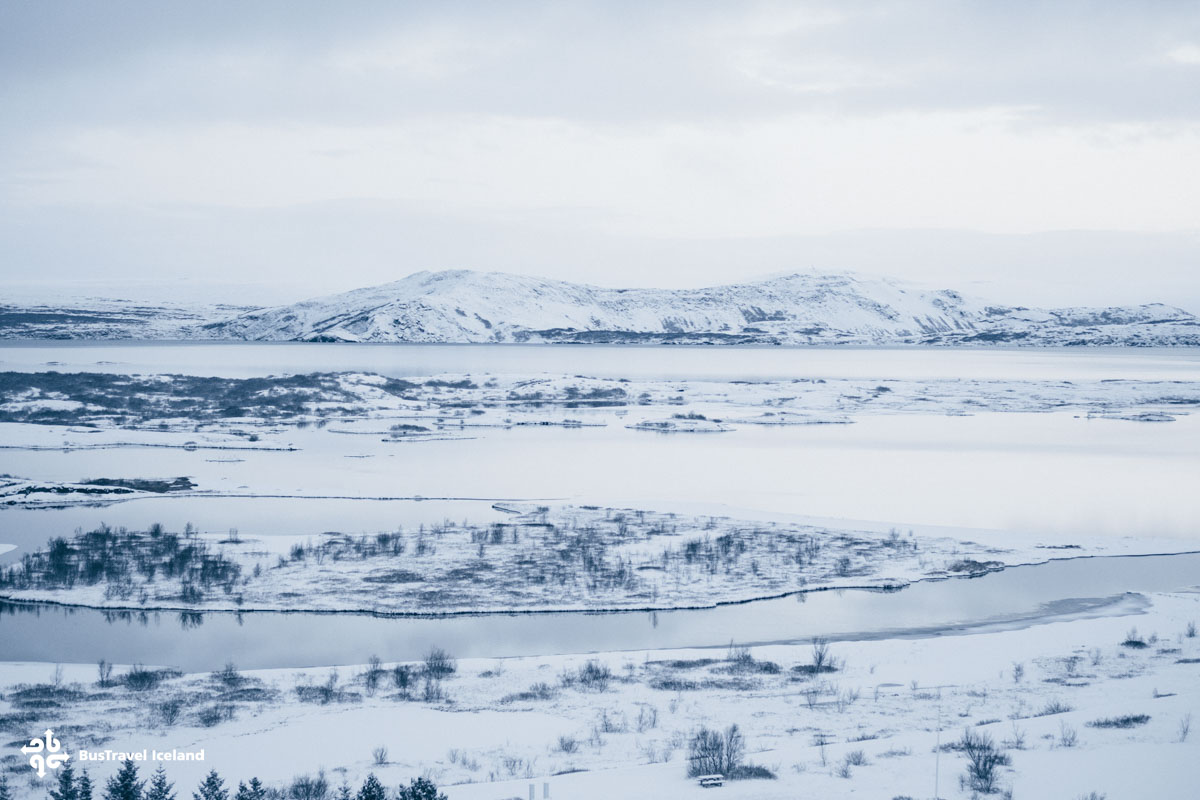 It is true that it gets dark here in winter early, especially in December and January – around 4 PM. And though we don't get that many daylight hours during winter holidays – we make the most of it! And so can you, when travelling here.
Let's see what are the best things to do in Iceland in winter and how Icelandic winter darkness can be used as an advantage
The "Golden hour" lasts all day
Iceland is truly a photographer's paradise at any season, but winter has its own special atmosphere. You can spend several hours on a winter day taking photos in twilight.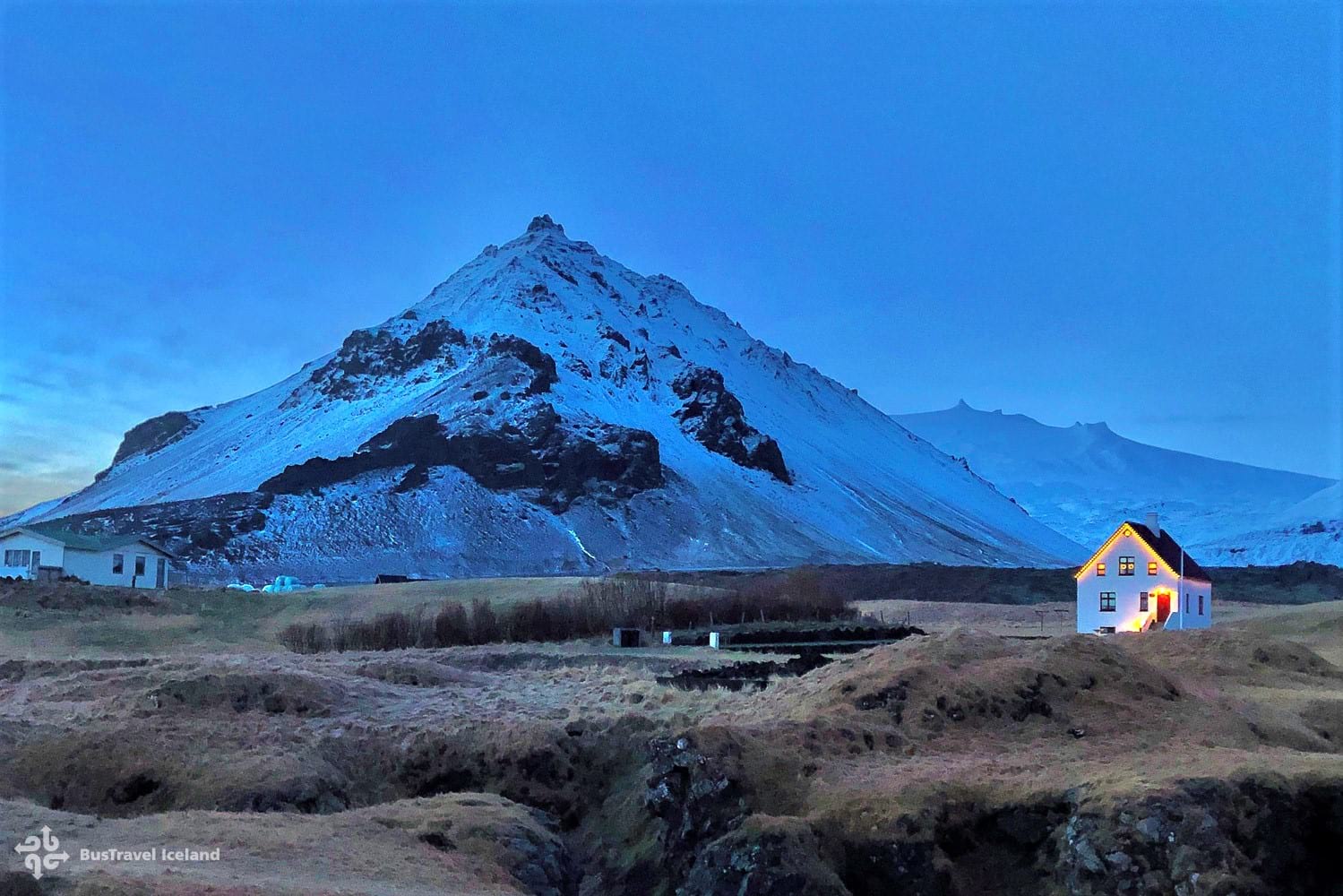 Even if there are clouds covering most of the sky, the sun often manages to peek through on the horizon, lighting everything up in bright colours.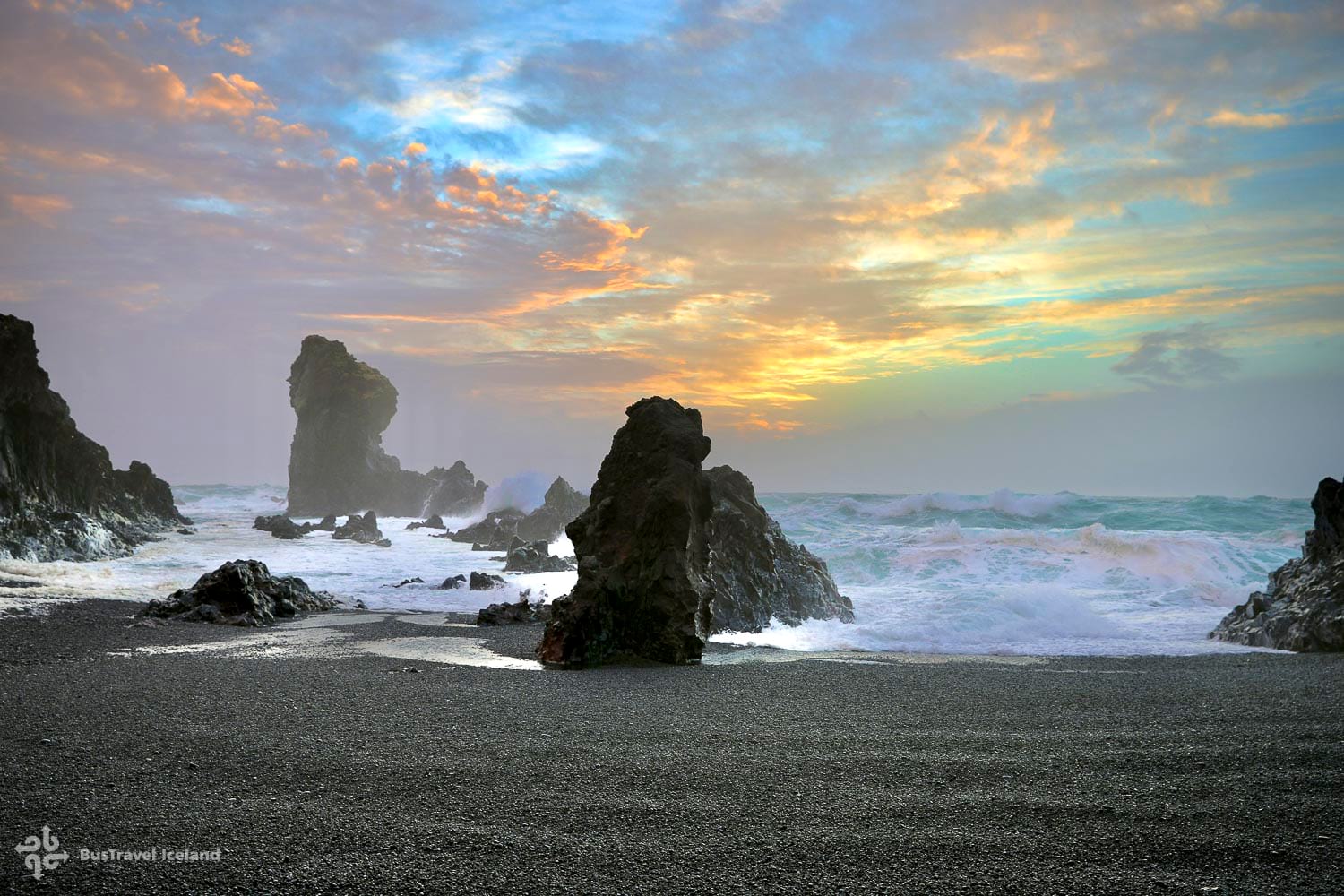 If you are at least a little interested in photography you have probably heard of the term "golden hour". It is used to describe the time of the day just before sunset or after sunrise, when the sunlight is very soft and warm. As the term speaks for itself, you usually get just one hour for taking photographs in these conditions.
However, due to Iceland's high latitude, the sun never really rises high up here in winter. So, it makes an impression that sunrise slowly turns into sunset, creating beautiful warm colours throughout the whole day.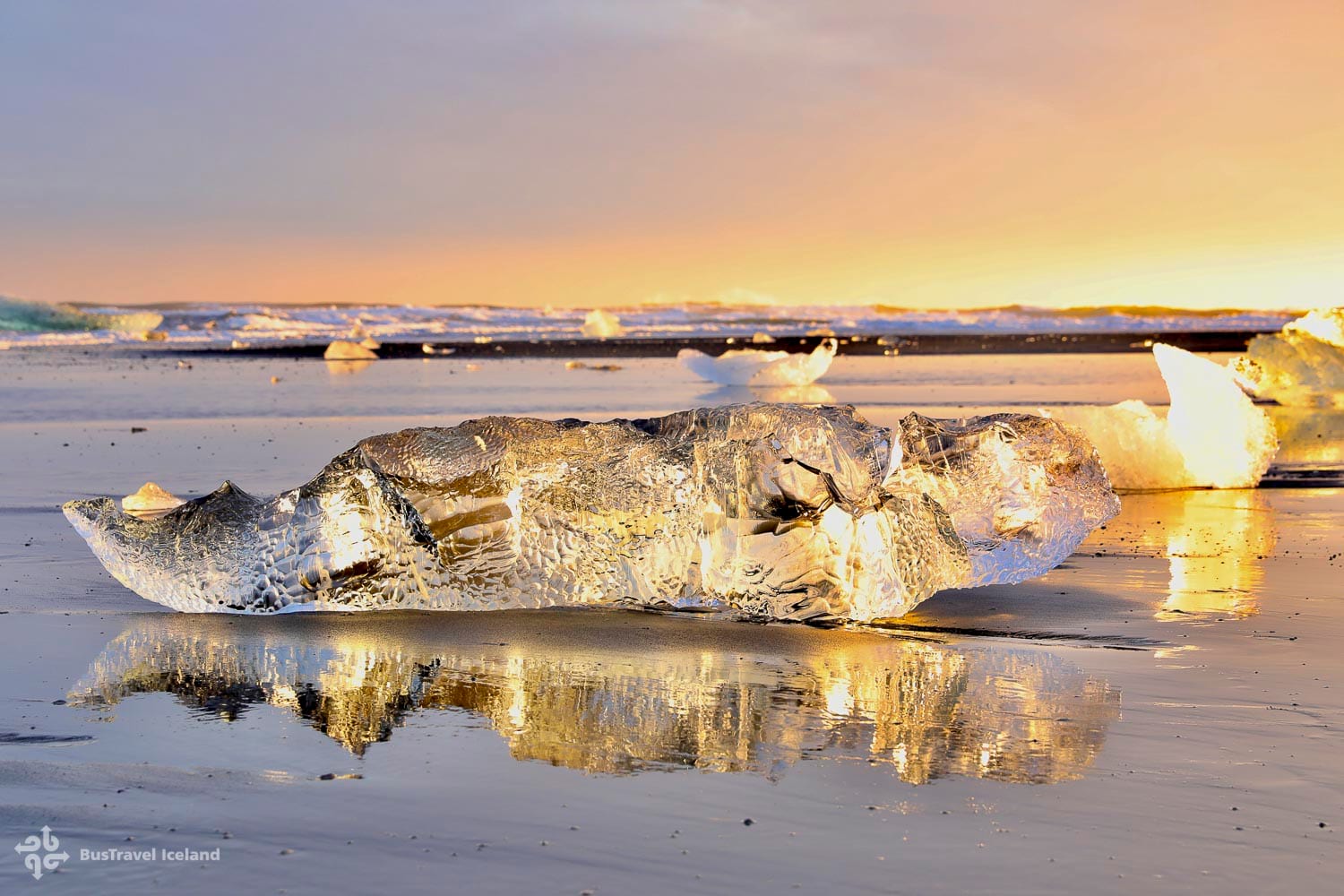 The Sun is up for a little over 4 hours on the shortest day in the south of Iceland. On winter solstice the sunrise is just before 11:30 AM and sunset at approximately 3:30 PM. And the further north you go, the shorter it gets. If you add civil twilight – the time when the sun is about to rise or has just set – you get one more hour of light for your tours.
Good news is that even though daylight is limited, long day tours still run during the winter time – for example to the Glacier Lagoon (which is 370 km away from Reykjavik!) Some locations like waterfalls are lit up at night and the main attractions are visited during the daylight hours.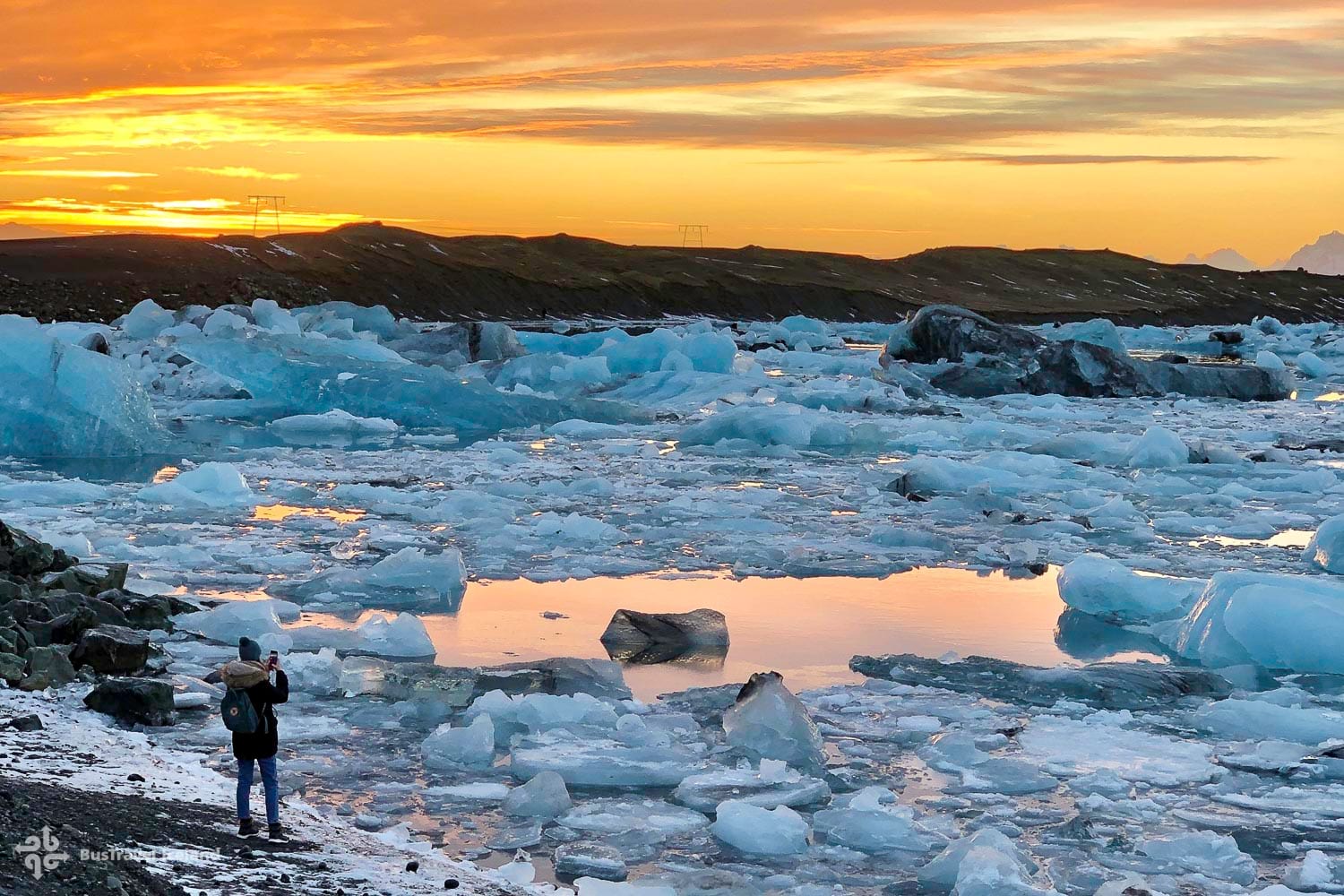 The Long Nights and the Northern Lights
All right, we have established that the few winter daylight hours in Iceland can be used well. But what can you do during those long dark nights? Well, of course look for the northern lights! If it is not already your primary reason for visiting here in winter – it is definitely a great bonus!
Proximity to the north pole, long periods of darkness and low light pollution together create a good chance to witness Aurora borealis, placing it on top of the list of things to do in Iceland in winter. Stargazing and photography benefit from it as well.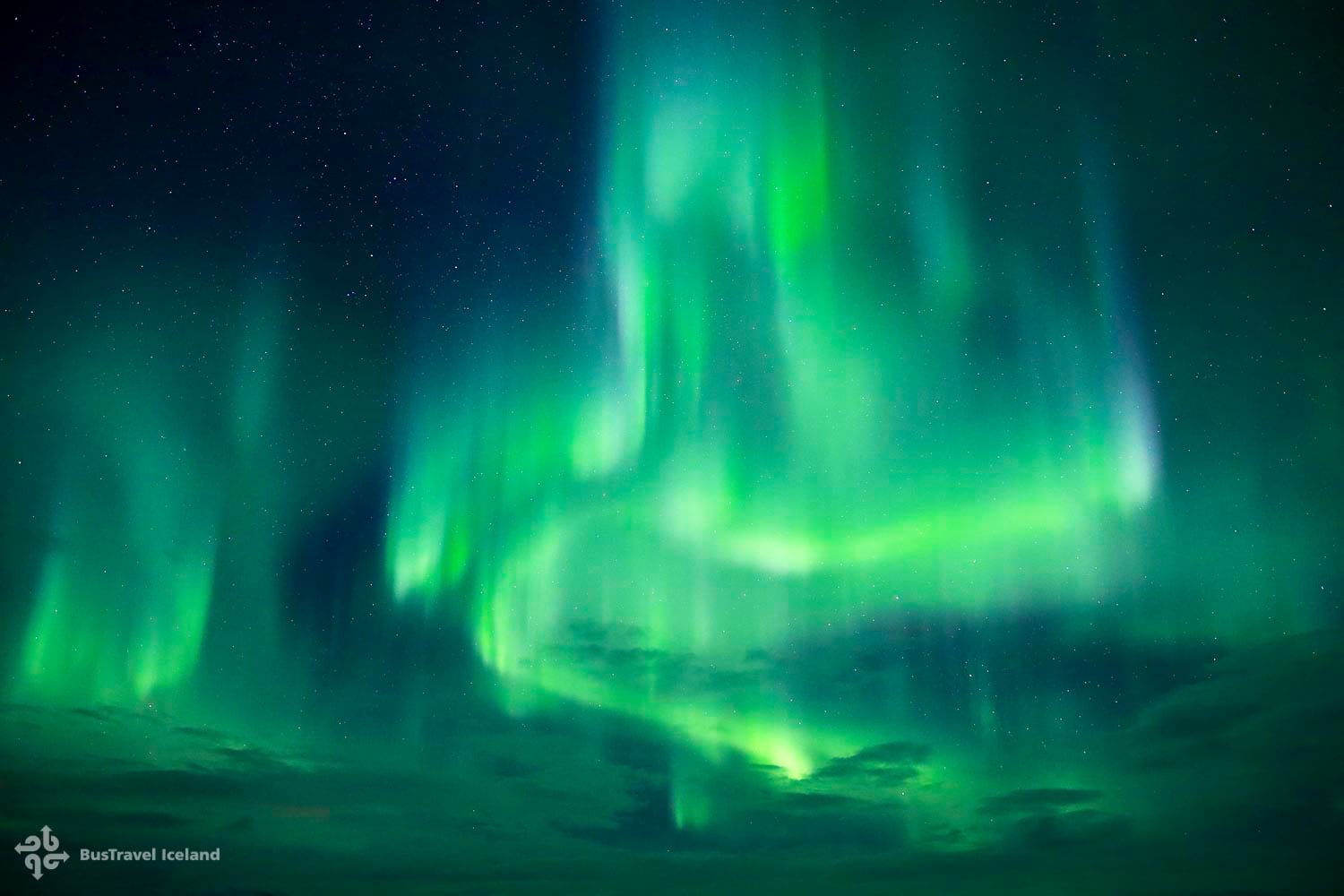 The magic of Winter Holidays
Cloudy winter evenings can also be very charming and cosy, especially when it's snowy. To cope with long nights Icelandic people lit their towns very well, and of course decorate for Holidays. It's not uncommon to set up Christmas lights outside in early November, when the days grow shorter.
It can actually become quite bright just from all those lights reflecting in snow and clouds. Then it's a perfect time for a walk downtown checking out shops or stopping for a cup of hot chocolate. Cute colourful houses look just like from a Christmas village and the views are absolutely magical!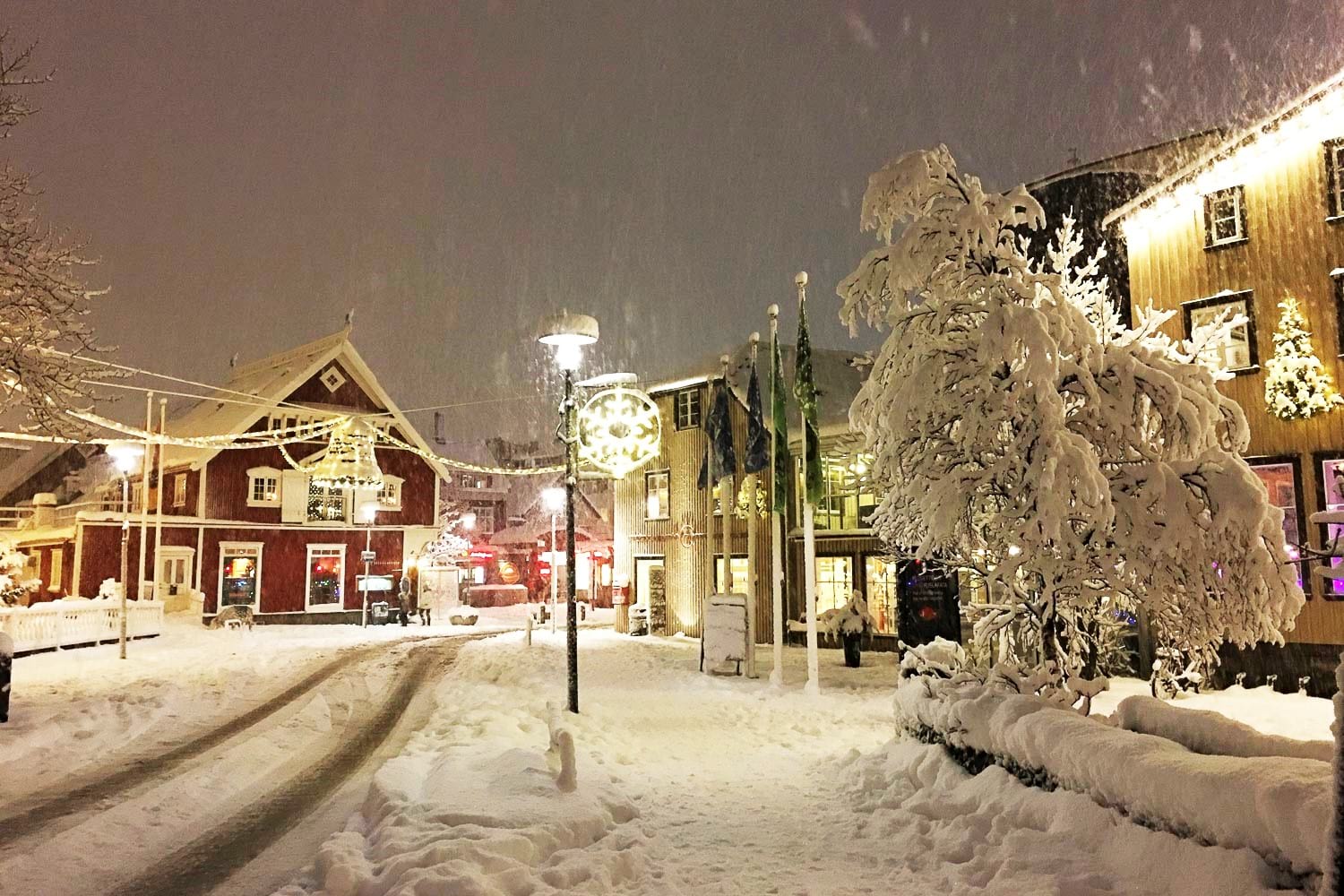 And of course, we can't forget the New Year's fireworks! Icelanders don't save money on them, and whole towns glow in breath-taking colours, festive mood and joy.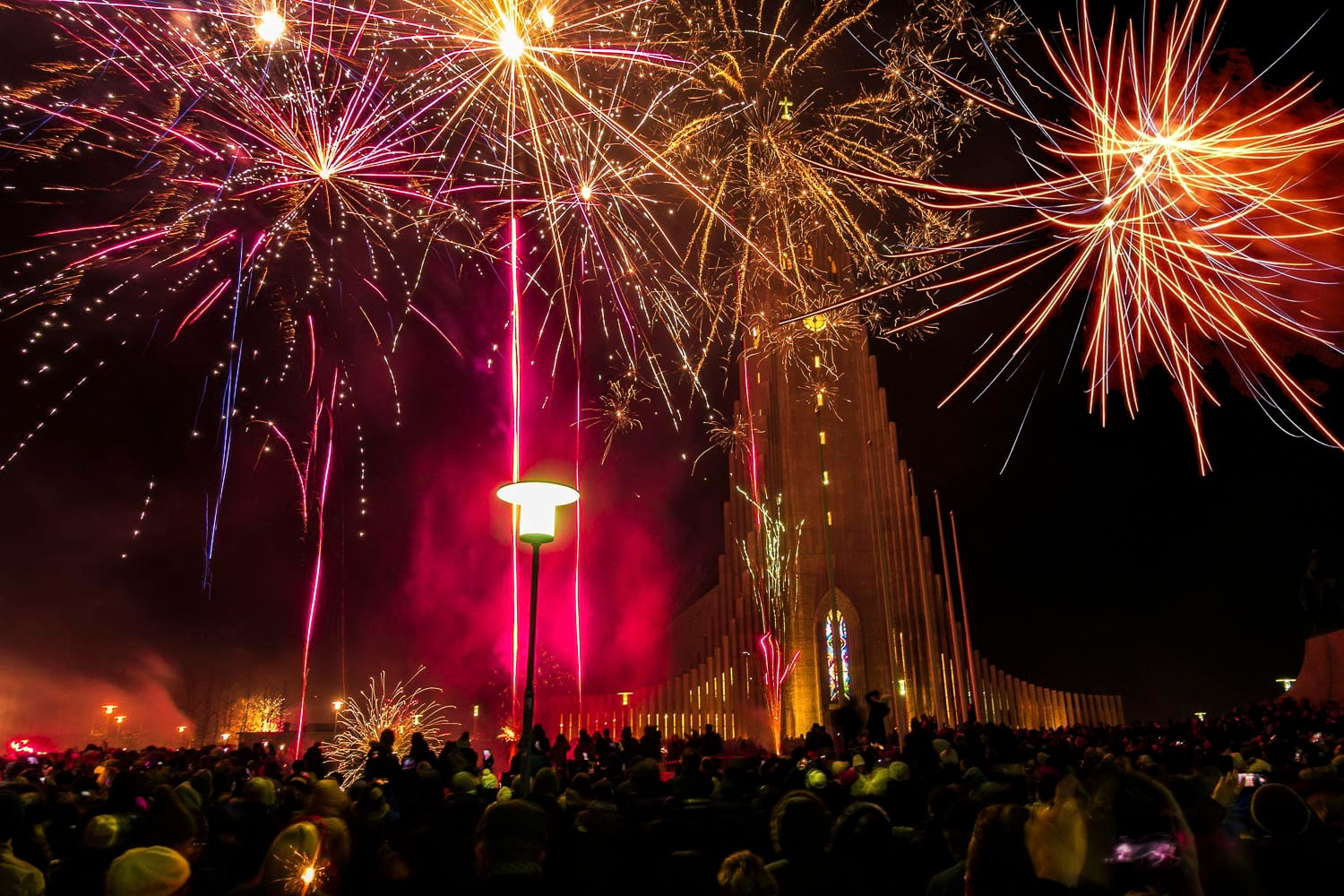 Recommended
Iceland tours
Explore Iceland's beauty with our tours curated just for you, showcasing the best attractions for an unforgettable adventure.