*
Log in to manage your booking using WWW. MY.BUSTRAVEL.IS
Access your bookings and keep you contact information up to date in the customer portal.

Go to www.my.bustravel.is

Input your details on the home page and WELCOME TO YOUR BOOKING!

Here you are able to update contact information, reschedule, change pick up locations, and contact our Customer Support team with direct messages.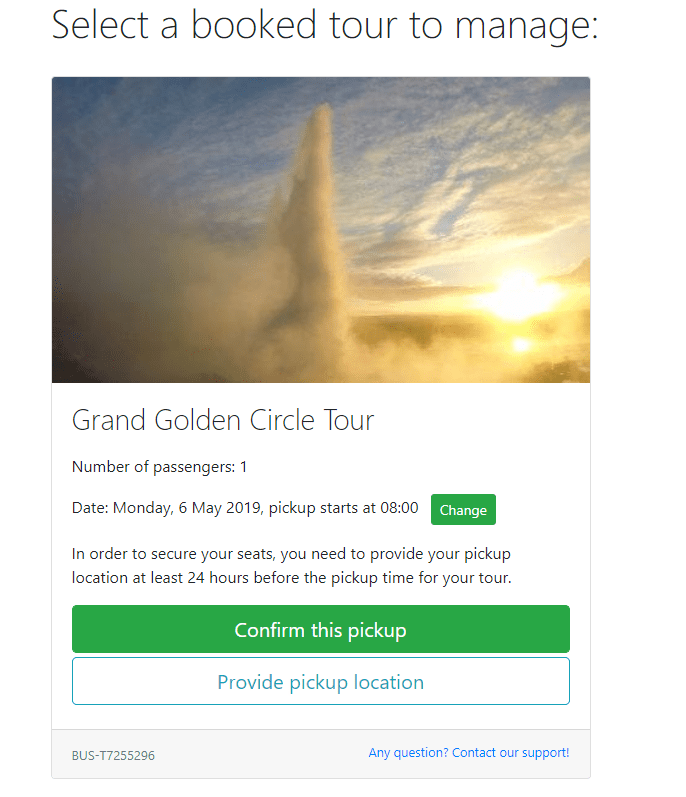 Keep your contact information up to date for our team to be able to reach and notify you with all the correct information.




Pick up locations are preapproved in Reykajvik city center. We would ask that you keep informed of our drop down list of what locations we are able to pick you up from.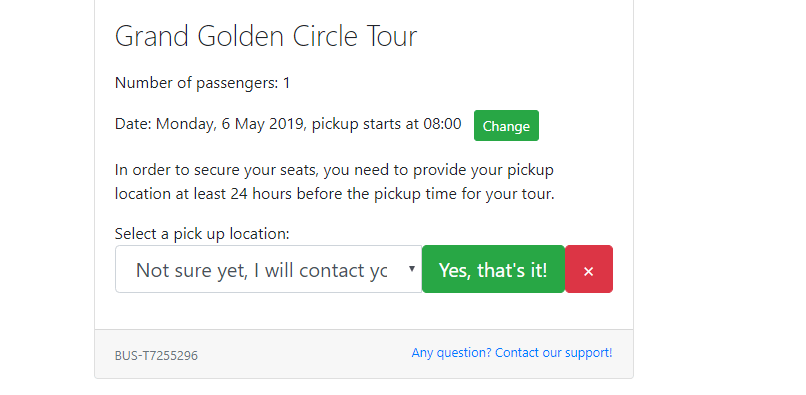 Change of plans? Reschedule yourself to alternative dates based on our avaiblility.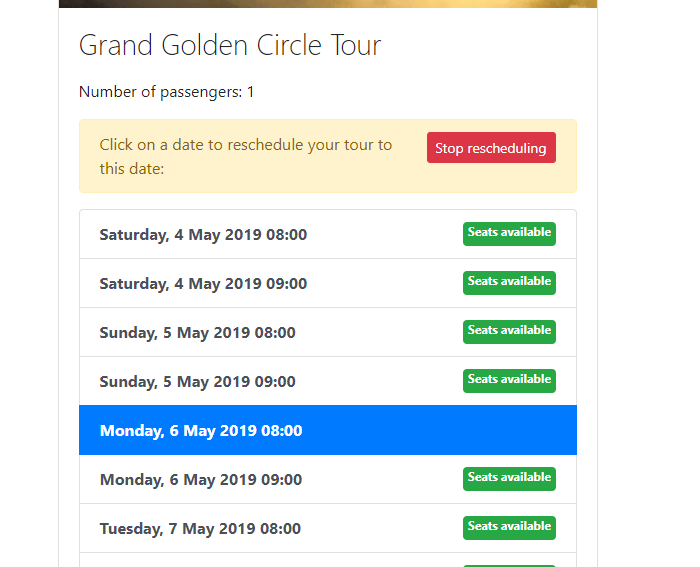 Please inform us of any additonal special services that may be required.



Any further questions? Contact us!



---