Overview
Iceland´s capital Reykjavik sits on the southern side of Faxaflói bay, a section of sea rich in sea and bird life. With our Whale & Puffin Watching combo tour, enjoy two fabulous boat tours from the centrally located Old Harbor. Board one of our larger whale watching tours far out to sea in search for breaching minke whales, orcas (or killer whales), dolphins and more. Next join our puffin tour, aboard one of our smaller vessels and explore the islands just offshore and see the puffin nesting grounds.
Our guides are passionate and will provide great insights and fun commentary as we seek out these sometimes shy and elusive creatures. We have several start times per day to suit any schedule.
This combo deal is available in summer between May and August whilst puffins are in Iceland. So why not join us on Iceland´s best whale and puffin watching boat tour.
Whale Watching Tour
The sea by Reykjavík is rich in plankton and krill making it the ideal feeding ground and home for numerous species such as minke whales, humbacks, orcas, dolphins and seals. Our specially designed vessels offer multiple outdoor viewing decks as well as a cosy-indoor seating area with cafe. Whale watching is all about patience and you won´t mind spending time outside outfitted in our warm coveralls. Admire the mountains and coastline around the capital area.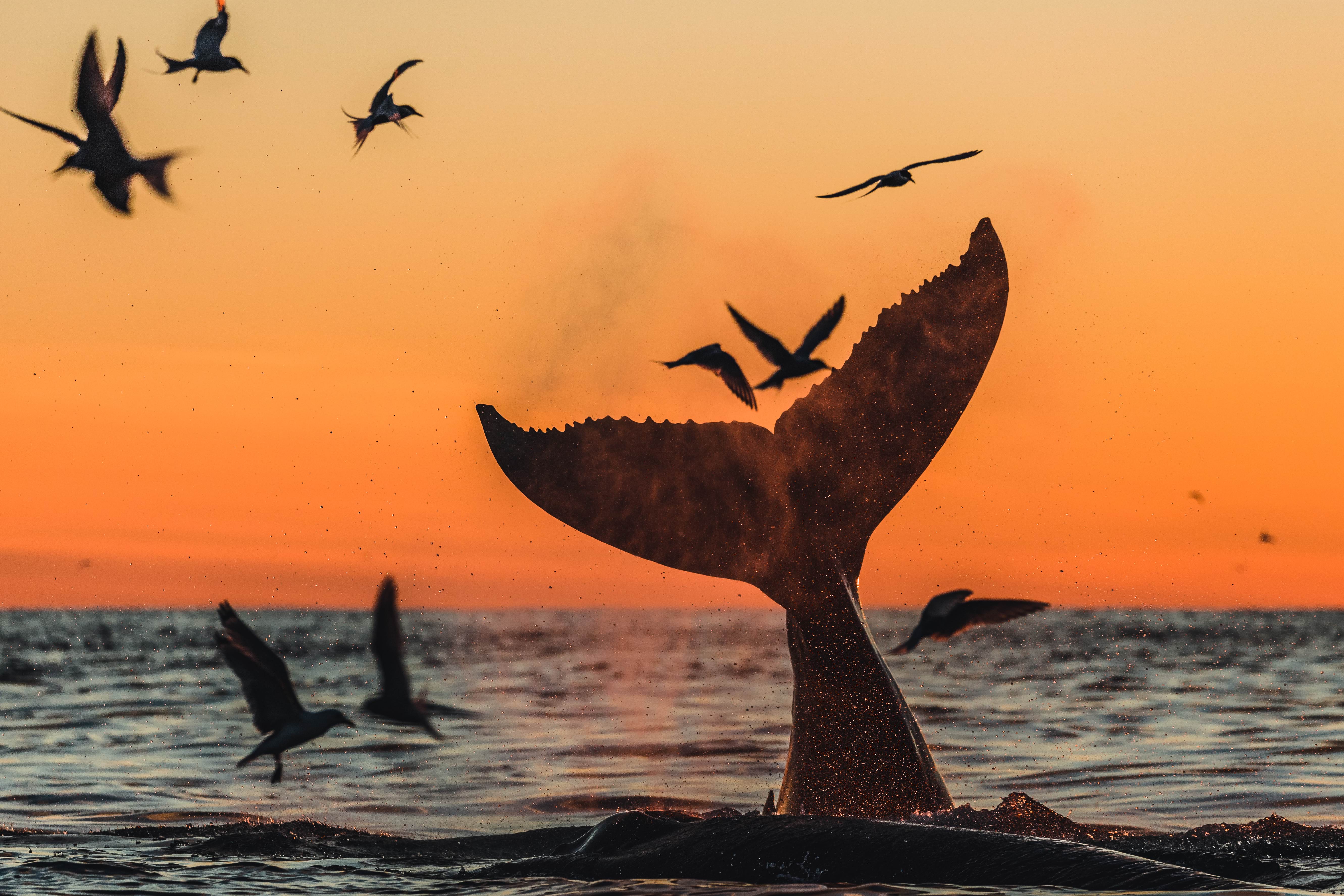 Our eagle-eyed guides are on the lookout for breaching flukes and will direct your gaze if and when a whale is spotted. Other indicators of nearby whales include splashes, a blow from the whales, dorsal fins or fevered flocks of feeding birds.
We have a 97% success rate in summer months, but if you are unlucky you can join us on another day free of charge for a second bite of the cherry.
Puffin Watching Tour
For your puffin watching adventure, we don´t need to venture anywhere near so far out to sea and therefore this tour takes only 1 hour. Climb aboard our small boat Old Skúli and let´s explore the tiny islands of Lunday and Akurey, within sight of the harbor. Puffins arrive in Iceland in May and nest in colonies on islands like these for the rest of the summer. In August, once the pufflings are strong enough, they depart these isles for the open seas of the North Atlantic.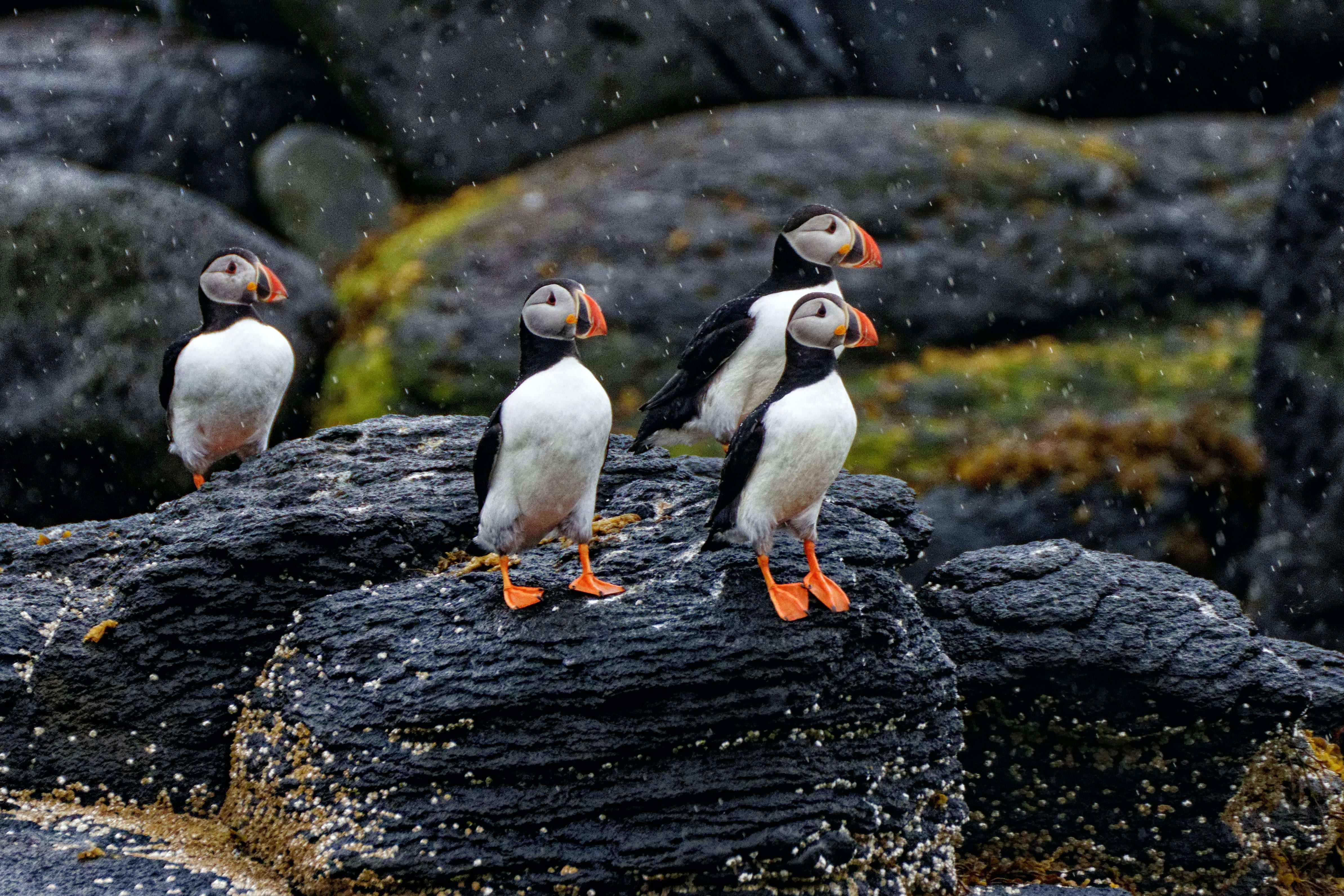 Our guides have passion to spare and will tell you all you need to know about the habits of these wonderful birds. Other species who call these islands their temporary homes include Gulls, Arctic Terns, Black Guillemots. But puffins are of course the star attraction so join us and witness these iconic symbols of Iceland in their natural environment.
What´s included:
Guided boat tours
Warm overalls (whale watching only)
Free Wi-Fi, rest rooms and cafe (whale watching only)
100% success rate for puffins and 97% for whales
Binoculars on board (puffin tour)
Free retry tour if you don´t see whales and/or puffins, Valid for 3 years
What's excluded
Pickup is not included but is available for an additional charge
Food or drinks
Important information
If you have not booked our pickup service, please arrive to our ticket office at Gamli Höfn 15 minutes before your tour is due to begin. The address is Special Tours ticket office,Geirsgata 11 , 101 Reykjavik.
In the event that you don´t see whales and puffins during your tour, you are welcome back for a free retry.
This tour is operated by our trusted partner Special Tours. Download the Special Tours app to enjoy guidance in English, German, French, Spanish and Chinese.
Cancellation policy
Free cancellation upto 24 hours before the tour. Cancellation fee of 100% if cancelled 24 hours or less before departure
Guided Language
Reviews!
Thank you for submitting your review