Whale Watching & ATV Tour from Reykjavik
3 hour boat trip & 1 hour quad bike ride on this full day tour for all ages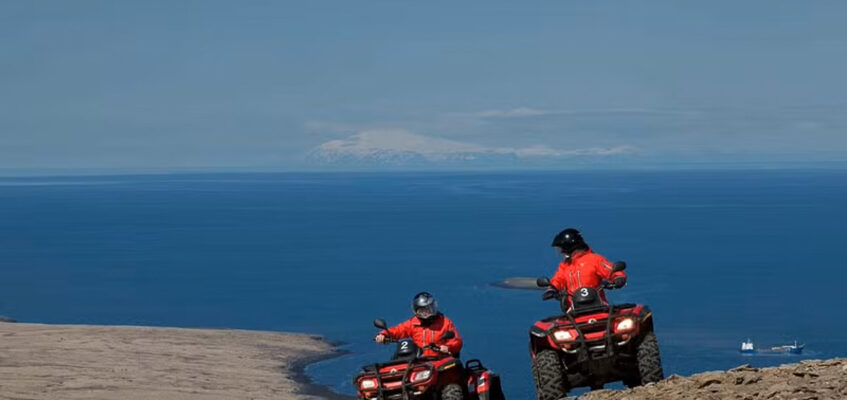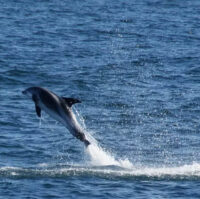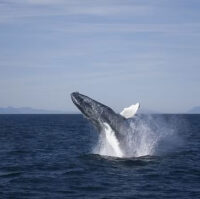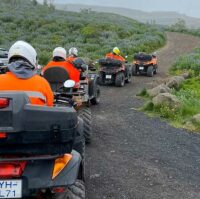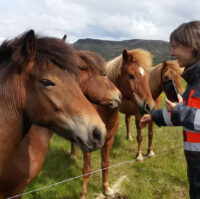 This combination experience brings together some of the most popular activities in Reykjavík. Starting with a thrilling ride through lava fields and black sands, followed by a journey up and down the mountains to admire the cityscape and whale-watching area, it's a fantastic way to spend your day. In the afternoon, you'll set sail to explore the wonders of the whales and the sea, all while enjoying unique views of Reykjavík.
Mountain Safari ATV:
Your adventure begins with a pickup from your hotel or a designated bus stop by the Safari Quads shuttle bus, starting at 9:00. This shuttle will transport you to their base camp in Úlfarsárdalur. The Mountain Safari tour officially kicks off at 09:30, with a total riding time of 1 hour, including short stops. Your quad bike tour will take you on a scenic route along Lake Hafravatn, traversing a variety of terrains for an exhilarating experience. Your journey will lead you to the summit of Hafrafell mountain, offering breathtaking views of Reykjavik and the surrounding mountains. Please note that a valid driver's license is required for operating the bikes, but children can ride on the back of the bike.
When booking, please choose "solo ATV" for individuals who wish to ride alone or "sharing ATV" for those who prefer to share a bike. If you are traveling alone and choose "sharing ATV," you may be paired with another rider, or you may have the option to upgrade to a "solo" bike upon arrival.
Whale Watching:
After your exhilarating ATV tour, you will be transported to Reykjavík's Old Harbour. Here, you can explore the Whale Watching Centre and take a leisurely stroll around the charming harbor area before embarking on the whale-watching tour, which begins at 13:00. This unique experience allows you to see Reykjavík from a different perspective, along with the surrounding areas and towns of Faxaflói bay, Snæfellsnes glacier, and volcano. Keep your eyes peeled for minke whales, humpback whales, white-beaked dolphins, and porpoises. After exploring the wonders of the whales and seabirds in Faxaflói bay, you'll return to the harbor around 16:00 and board our bus, which will take you back to your hotel or designated bus stop.
This tour is operated by ATV Reykjavik & Elding.
Accomodation
Not included



Qualified, energetic and fun guides for the best adventure!
We take immense pride in our exceptional team of local guides who are professionals, experts, and friendly. Their goal is to make your tour unforgettable.