Family-friendly ATV Safari from Reykjavik
Enjoy a family-friendly 1.5-hour ATV/Quad tour in the beautiful countryside surrounding Reykjavik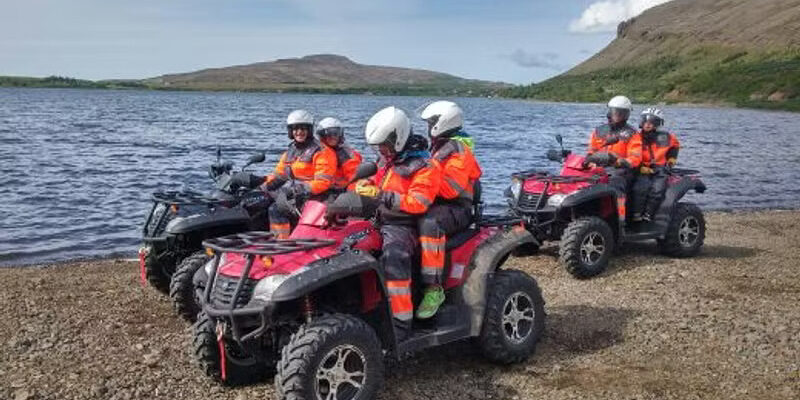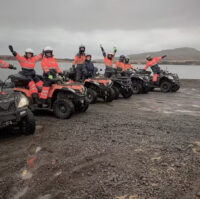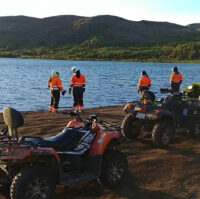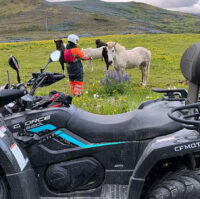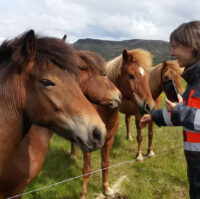 Experience a family-friendly 1.5-hour Safari tour on quads, just a quick 20-minute drive from downtown Reykjavik. Our tour prioritizes small groups, safety, and a deep respect for nature.
During "The View" tour, you'll feel like you're in a world far removed from the city, yet incredibly close. We'll take you in a small group to Lake Hafravatn, and then ascend the hills of Reykjavik peak, providing a breathtaking view from the summit. From this vantage point, you may be able to spot the smoke from an active volcano in Reykjanes, especially if one of them is erupting. You'll also have a stunning view of the impressive Esja mountain, the Hengill geothermal area, where CO2 is being extracted from the air, and the entire Reykjanes peninsula, which is currently showing signs of awakening after 800 years of dormancy.
In addition, you'll enjoy a panoramic city view over Reykjavik and the Faxaflói bay. On a clear day, you might even catch a glimpse of the Snæfellsjökull glacier. Our maximum capacity is 8 people for shared riders or 4 for solo riders, though larger groups can be accommodated by special request if possible.
This tour is operated by ATV Reykjavik.
Accomodation
Not included



Qualified, energetic and fun guides for the best adventure!
We take immense pride in our exceptional team of local guides who are professionals, experts, and friendly. Their goal is to make your tour unforgettable.