Winter Wonderland Weekend in Reykjavik
by Yanshu
Reykjavik
18 Aug 2020
What could be more festive than a weekend gateway to the world's most northerly capital city?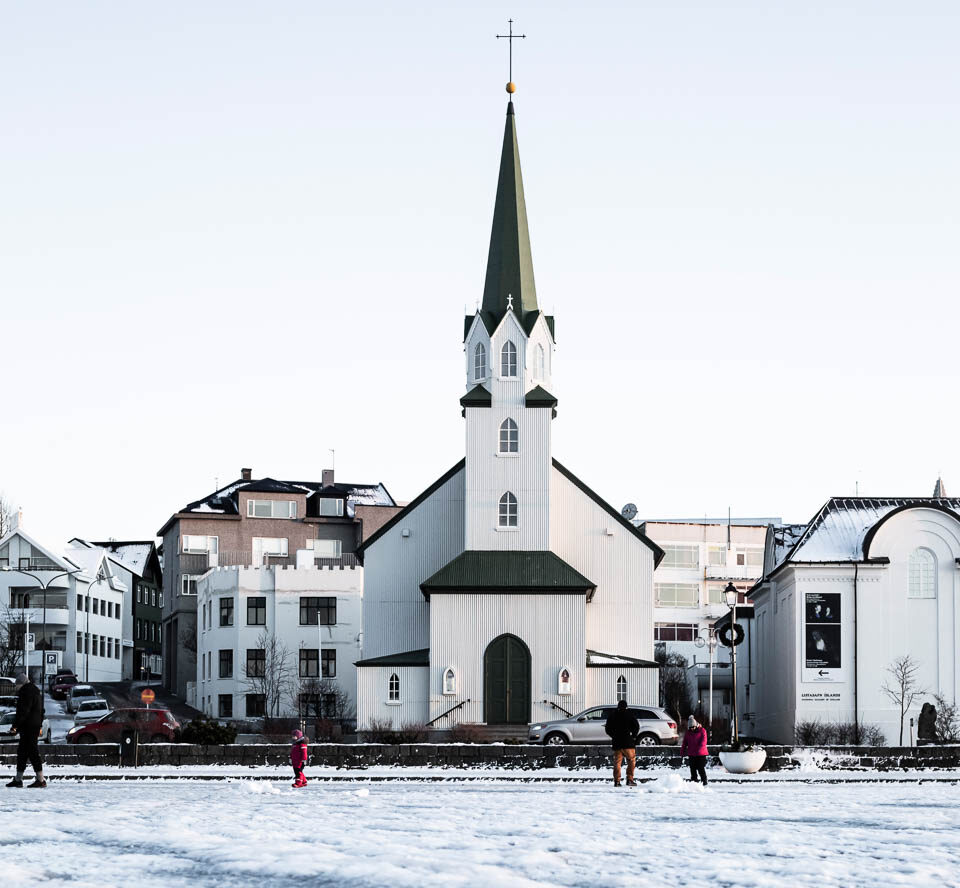 Reykjavik makes a perfect city break destination, only 2.5 hours from the UK and with many things to offer the intrepid winter traveller. Winter transforms Iceland, blanketing the ground with fresh crunchy snow and becoming dark enough for the Northern Lights to dance across the sky. Whilst Iceland is stunning in the summer, it becomes an even more magical place in the cooler months.
If you're planning a trip to Iceland this winter this itinerary should help to ensure you see the most iconic attractions and gain a deep understanding of Icelandic culture. As the weather can change quite rapidly and road conditions can be quite different from what you are used to, many travellers choose to take a guided bus tour. One of the many key benefits of this is that you can sit back and relax, marvelling at the Icelandic countryside and receiving expert advice from a professional local guide. We have compiled this comprehensive itinerary based on our years of experience, understanding what makes Iceland special, what visitors really want to do and our personal favourite gems.
Friday
If you are flying from Europe you are likely to arrive in the afternoon. The airport is about 45 minutes away from Reykjavik, and we recommend heading straight to the capital so you can start your adventure as soon as possible. After dropping off your bags at your accommodation now is the time to get your bearings, and think about your upcoming evening.
As you only have a weekend in Iceland it's best to schedule your Northern Lights tour for your first night. Then if you are unfortunate enough not to see them, or the forecast isn't good, you can always reschedule to another night. BusTravel Iceland offers free complementary rescheduling, up to three years after the date of your first tour, if you don't see the Northern Lights.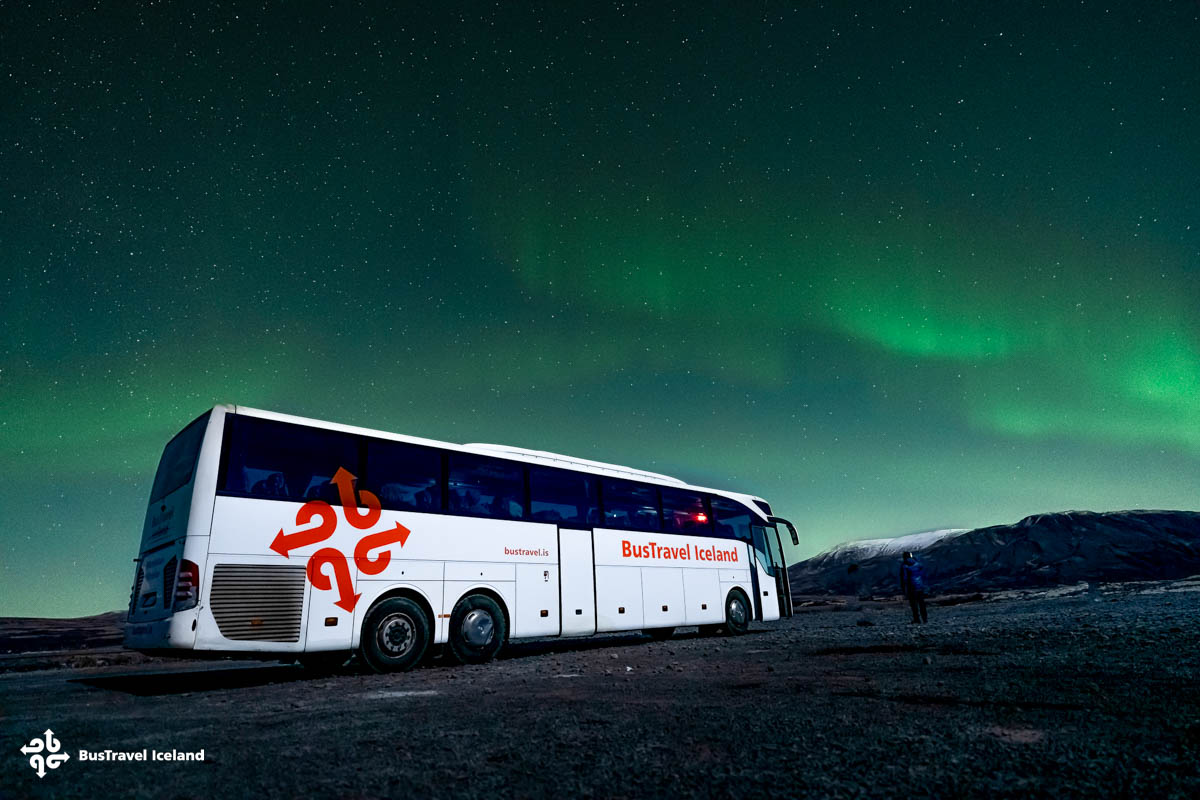 Our small group Northern Lights tours start at the Aurora Centre in Reykjavik, where you will gain a good understanding into the science, history and mythology of the Aurora Borealis. This is also the perfect opportunity to get help with setting up your camera for a night of epic Northern Lights photography! The Aurora Centre is located in Grandi, the hip old harbour area of Reykjavik. We recommend arriving early and checking out the interactive Saga Museum, which offers the perfect introduction to the Vikings in Iceland. The Grandi area also offers a wide range of restaurants and bars to suit all budgets and tastes. The Coocoo's Nest and Flatey pizza are just two of our favourite places. Remember to leave room for dessert as our Northern Lights tours all include warming hot chocolate and tasty Icelandic snacks.
Remember to wrap up warm, pack your camera and get ready for a once in a lifetime experience!
Saturday
After a night viewing arguably the most specular natural phenomena on earth, prepare for another day filled with 'wow' moments.
You can't come to Iceland and not see the famous Golden Circle or soak in a warming geothermal pool. The Golden Circle is an undeniable 'must-do' in Iceland offering the traveller the full Icelandic experience: spouting geysers, thundering waterfalls and a wealth of Viking history at the UNESCO site of Thingvellir. We have two Golden Circle tour options which include entrance to an Icelandic pool. Golden Circle and Secret Lagoon provides a more natural geothermal pool experience, surrounded by the famous natural hot spring of the small farming village of Flúðir. Our Golden Circle and Blue Lagoon experience offers a more classic tour, ending with a dip in the famous milky blue waters of the Blue Lagoon.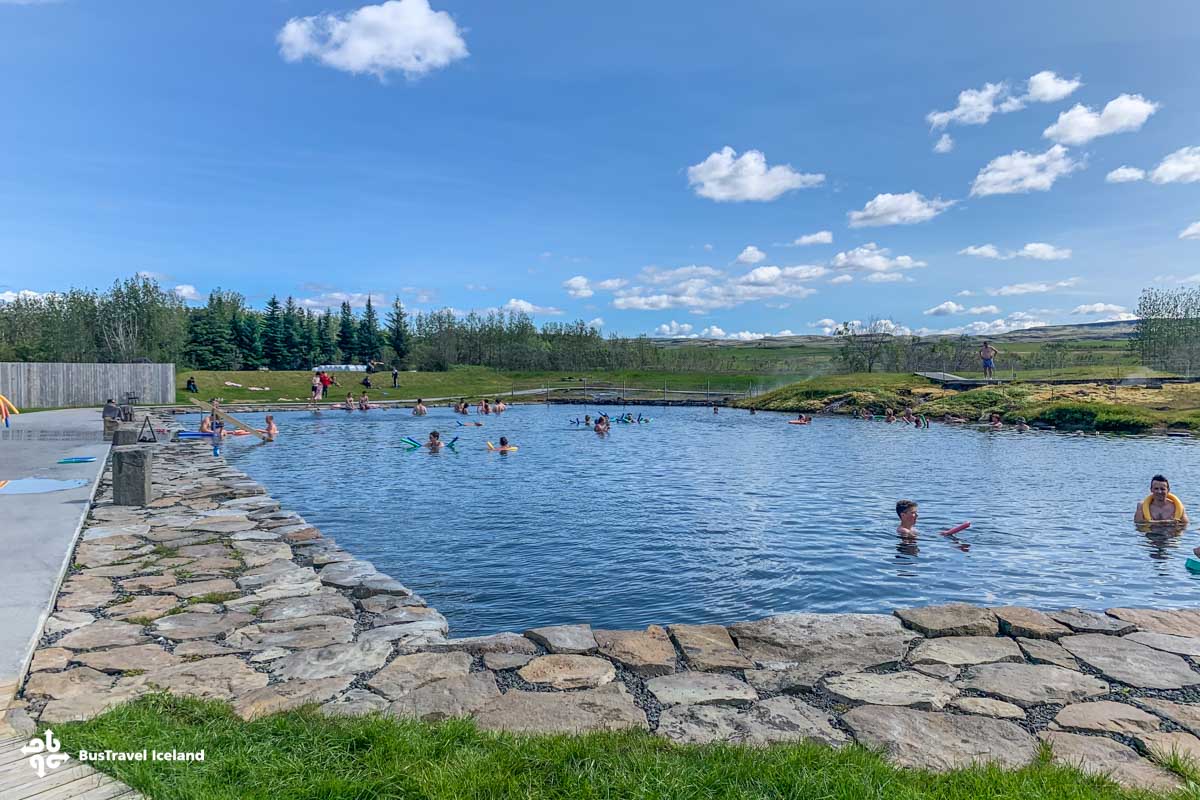 After a day of witnessing nature's natural spectacles, relaxing in the warming waters of Iceland and learning Icelandic secrets from your guide, it's time to find some delicious Icelandic food and discuss the days adventures over a pint of local beer or a cosy cup of coffee. Again, we recommend heading to the buzzing harbour area of Grandi. In addition to a plethora of eateries there are also several attractions and shops, and if you didn't manage to see the Northern Lights the night before it's the perfect place to join the tour at the Aurora Centre.
For your Saturday night meal we think that there is nothing better than heading to places full of locals catching up with friends and family. Our favourite places for a Saturday evening meal are Barion, a cosy bistro craft beer pub, or Grandi Mathöll, a hip venue offering food selections from multiple vendors under one roof!
If you're not re-joining a Northern Lights tour then we strongly recommend checking out FlyOver Iceland. As the name suggests you literally fly over Iceland in an extremely realistic ride, experiencing landscapes from all over the country and in all seasons. As you are only in Iceland for a short weekend this place offers you the perfect opportunity to see so much more of Iceland, and hopefully inspire you to return!
Sunday
There is absolutely nothing better on a Sunday than a drive along Iceland's iconic south coast. This is another area of Iceland featuring many of Iceland's 'must sees' including the legendary rainbow waterfall, Skógafoss, and the mystical black sand beach of Reynisfjara. On this tour you will also visit a glacier and the sleepy village of Vik. This is the perfect tour to learn about the geography and geology of Iceland, as well as contemporary Icelandic life.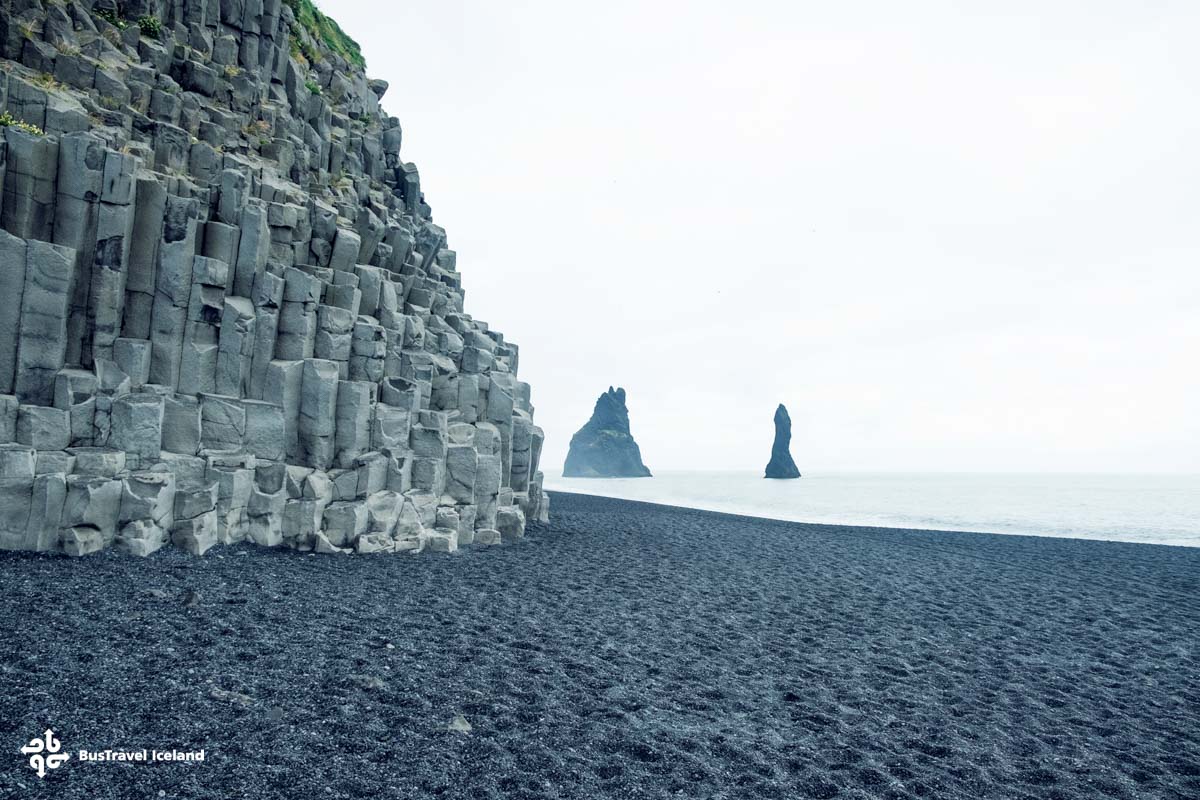 Upon returning to the city you'll probably be quite hungry and looking for a quick bite to eat to satisfy your appetite.  There is no better 'fast food' in Iceland than the famous Iceland 'pylsa' (hot dog!). Head straight to the renowned hot dog stand in the centre of the city and, for the full Icelandic experience, remember to order 'one with everything'. Close by the stand is the architectural wonder of the Harpa concert hall. At night this building is lit up, and as it's open late, you can wonder around whilst gazing out on the slate black winter North Atlantic Ocean. As it is lit up at night it is arguably a better time to experience it, especially with fewer crowds!
Monday
Unfortunately, most European flights leave in the morning, however there are several that leave later in the day and we strongly recommend you consider taking a later flight so you can experience more of Reykjavik. As you will have spent several days adventuring around Iceland a later flight offers you the opportunity to relax and explore the world's most northerly capital.
Start your day by grabbing a leisurely breakfast at Grái Kötturinn or Kaffi Vagninn. These two places are Icelandic institutions and you will find it full of older Icelanders catching up with friends over coffee. Once you've had your fill, we recommend the pancakes at both places, it's the perfect time to start exploring the city. The main shopping street, Laugavegur, will cater to all your last-minute souvenir shopping needs. Dotted between the more touristy shops you will find Icelandic design shops which offer a good selection of unique authentic items that would make perfect gifts.
Before heading back to the airport, go to see the modern exhibition at Perlan Museum. There you will be able to finish off your holiday in Iceland by getting any last-minute questions answered, and learning more about the unique geology of the country through high-tech interactive displays. Be sure to check out the ice cave and grab an Icelandic ice cream before leaving.
On your way to the airport we think you should start dreaming about and planning your next trip to Iceland! If you have any questions our in-house team are always happy to advise and help you plan your next epic trip to our country – just drop us an email!