Whale Watching & Buggy Tour from Reykjavik
Enjoy a full-day excursion, featuring a 3-hour boat trip and a 1-hour Buggy ride.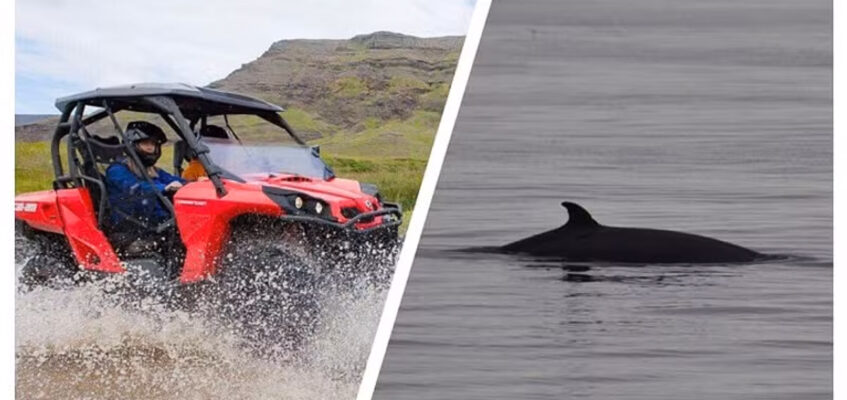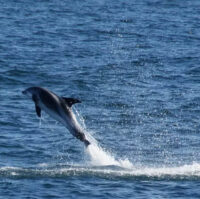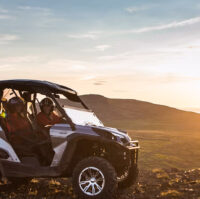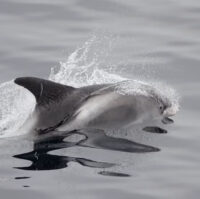 An experience that combines Reykjavík's most sought-after activities into one unforgettable day. Begin with an exhilarating Buggy excursion through lava fields and black sand terrain, followed by a scenic adventure up and down the mountains for cityscape and whale-watching views. It's a superb way to make the most of your day. In the afternoon, embark on a sea voyage to discover the marvels of whales and the ocean!
Commence your day with a hotel pickup or rendezvous at the designated bus stop, starting at 09:00. The exhilarating buggy tour, led by professional guides, begins at the base camp. No prior experience is required, as our expert guides will ensure you are well-prepared for a safe and enjoyable adventure. Your off-road journey will traverse diverse terrains en route to Úlfarsfell mountain. The ascent offers an authentic thrill of buggy riding, and at the summit, you'll be treated to breathtaking vistas spanning the entire city, the ocean, and the surrounding mountains.
Following the buggy tour, we will transport you back to Reykjavík, where you'll be directed to the whale-watching excursion. Your voyage commences on our "floating museum," anchored in the harbor. Here, you'll uncover intriguing facts about Iceland's marine life, alongside whale skeletons, bones, teeth, and more. The whale-watching experience lasts approximately 3 hours, during which your knowledgeable guide will provide insights into the expected whale and dolphin sightings, offering guidance on where and what to watch for.
As part of this combination package, pickup service is included. Please be sure to select your hotel from the dropdown menu. If pickup isn't required, familiarize yourself with the meeting points for each tour and ensure you are ready at least 30 minutes before departure.
This tour is operated by Safari Quads & Elding.
Accomodation
Not included



Qualified, energetic and fun guides for the best adventure!
We take immense pride in our exceptional team of local guides who are professionals, experts, and friendly. Their goal is to make your tour unforgettable.