Whale & Puffin Watching RIB Safari Tour from Husavik
Experience the speed and more excitement on our modern RIB speedboats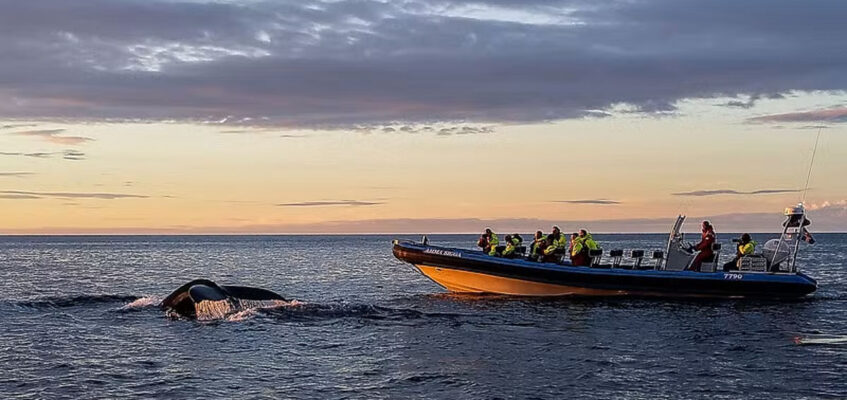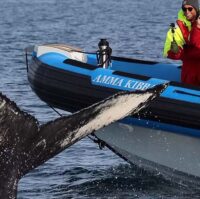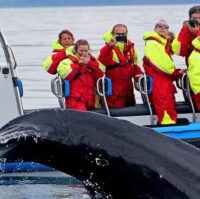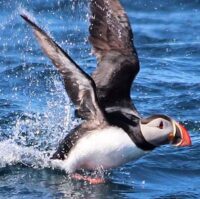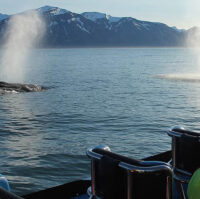 With our speedboats, we can offer passengers a broader search area in pursuit of these magnificent creatures. A RIB (Rigid Inflatable Boat) outpaces the wind, significantly enhancing our chances of spotting the colossal whales. While we usually find whales within our bay, this tour is specifically geared towards locating the larger ones, which may be further out. Although there are no guarantees, your odds of encountering some of the world's largest animals are substantially boosted on this excursion.
Additionally, our tour includes a visit to Puffin Island, where you can witness thousands of puffins, charmingly known as the "Clowns of the Ocean," during their nesting season (approximately April 15th to August 20th).
This tour is operated by Húsavík Adventures.
Accomodation
Not included



Qualified, energetic and fun guides for the best adventure!
We take immense pride in our exceptional team of local guides who are professionals, experts, and friendly. Their goal is to make your tour unforgettable.