Whale Watching & Northern Lights tour from Reykjavik
An extraordinary combination tour that takes you to the sea for whale watching and Northern Lights viewing
2 essential Iceland experiences with a great discount!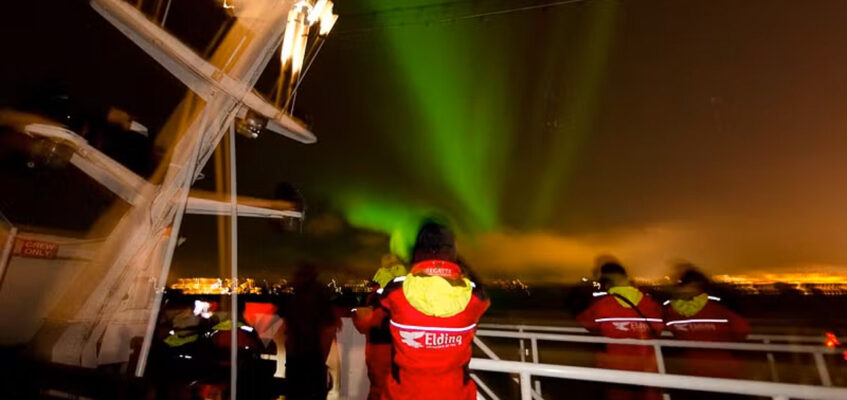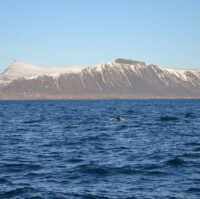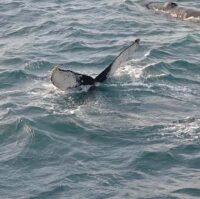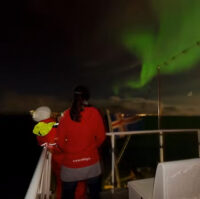 Experience the natural wonders of Iceland with our combo tour. In the daytime, embark on a thrilling whale watching adventure in Faxa Bay, where you'll encounter magnificent marine life, from whales to seabirds. Then, as night falls, join us again for an awe-inspiring Northern Lights hunt, gazing at the dazzling celestial display. If wildlife doesn't appear, enjoy a second chance. Check our past sightings for inspiration. It's a day and night of unforgettable Icelandic exploration.
If you wish to schedule the two tours on different dates, we've got you covered! After booking the combo tour, simply reach out to us via email, and we'll manually reschedule one of the tours for you.
Please note that if you opt for pickup with this combo, you'll be picked up at your hotel or the nearest bus stop to your hotel for the whale watching tour. You'll be returned after the Northern Lights cruise. If you require additional transportation arrangements, please discuss this with our team upon arrival.
Both tours are subject to weather conditions to ensure your safety and enjoyment.
This tour is operated by Elding.
Accomodation
Not included



Qualified, energetic and fun guides for the best adventure!
We take immense pride in our exceptional team of local guides who are professionals, experts, and friendly. Their goal is to make your tour unforgettable.