Snowmobiling & Ice Cave at Langjokull Glacier from Reykjavík
A day of adventure on Langjökull Glacier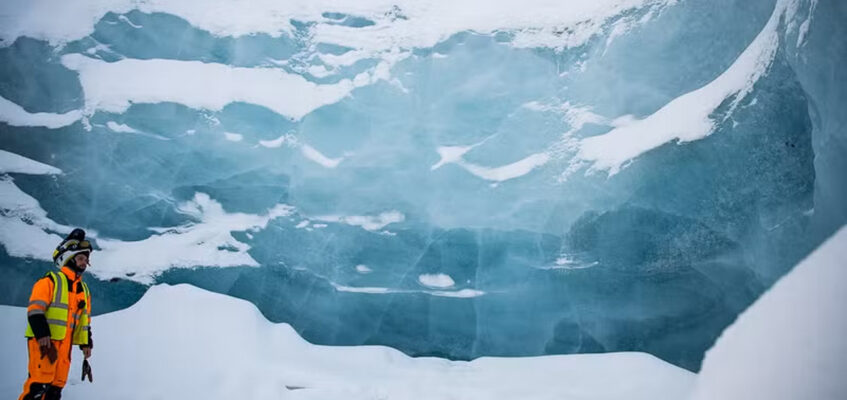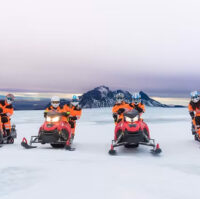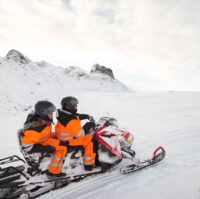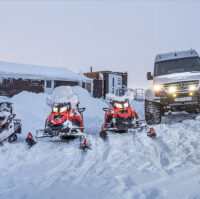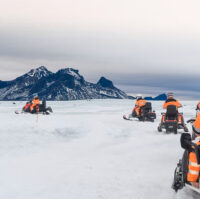 Join us on this stunning adventure day and explore one of Iceland´s biggest glaciers. This combination of Langjökull Snowmobiling and Ice cave tour from Reykjavík takes you to a spectacular, naturally occurring, blue ice cave. Normally one has to travel to Iceland´s remote south-east to visit ice caves like this. The ice caves on Langjökull are more accessible and make a great day tour option from Reykjavík.
This exciting tour features transfers from Reykjavík, a ride to our Skjól basecamp in a glacier monster truck, a 1-hour snowmobile ride on the glacial ice, and the highlight of the day, exploring a natural blue ice cave. We take care of everything, and your ticket includes glacier gear such as coveralls, helmets, and crampons.
Highlights
Monster truck ride
Snowmobile adventure
Ice cave exploration
This tour is operated by Amazing Tours.
Accomodation
Not included



Qualified, energetic and fun guides for the best adventure!
We take immense pride in our exceptional team of local guides who are professionals, experts, and friendly. Their goal is to make your tour unforgettable.