Golden Circle Super Jeep Tour & Langjökull Glacier Snowmobiling
Combine the highlights of the Golden Circle with a snowmobiling adventure
Don´t miss your chance for a glacier adventure!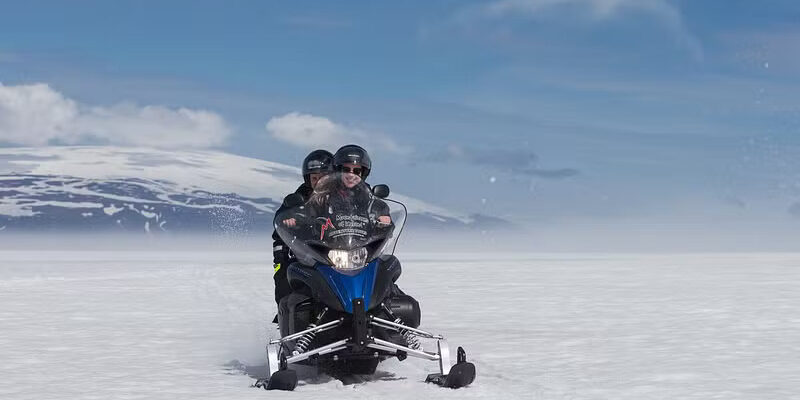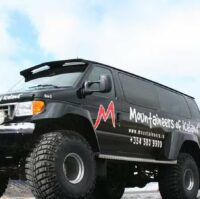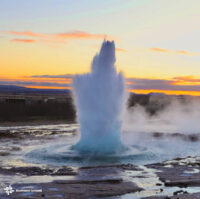 This Super Jeep and snowmobiling adventure offers participants an intimate encounter with some of Iceland's most celebrated and thrilling natural wonders. Journey in style through the highlights of the Golden Circle, before switching to snowmobiling for an adventure exploring Langjökull glacier.
We begin our journey at Thingvellir National Park, a landmark of immense historical significance in Iceland, renowned as the location of the nation's earliest parliament established in 930 AD. It´s also a geologist´s fever dream, featuring an enormous fissure in the earth´s surface, marking the location of the continental divide.
From Thingvellir, we traverse the winding roads leading to the globally renowned Geysir Hot Spring area. This is the iconic spring that lent its name to all other erupting hot springs worldwide. Witness several eruptions of Strokkur geyser during our visit here.
Our adventure continues to Gullfoss, often referred to as "the Golden Waterfall". This powerful waterfall is actually fed by glacial meltwater from the enormous Langjökull glacier to the north. We journey there next. Taking our adventure to the next level, jump aboard your snowmobile as we delve deeper into Iceland's pristine wilderness with a one-hour snowmobile excursion across Langjökull, the second-largest glacier in Europe.
This tour is operated by Mountaineers of Iceland
Accomodation
Not included



Qualified, energetic and fun guides for the best adventure!
We take immense pride in our exceptional team of local guides who are professionals, experts, and friendly. Their goal is to make your tour unforgettable.