Easy Glacier Hiking Tour on Falljökull glacier in Vatnajokull National Park
Discover the beauty of glacial landscapes on this fun 3 hour adventure from Skaftafell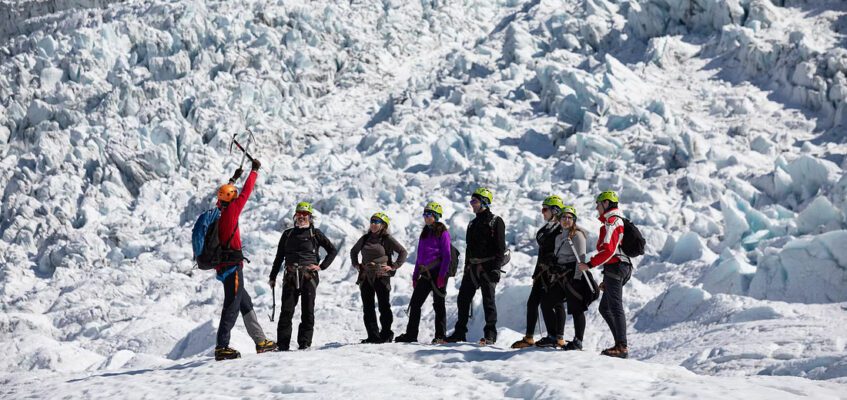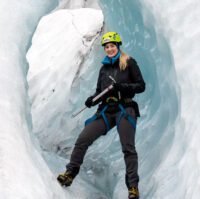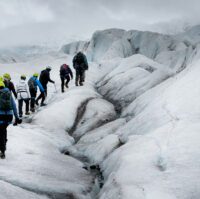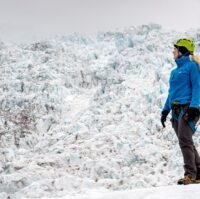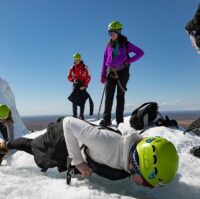 Embark on an exciting journey with us across Iceland's icy expanse with us, on our popular glacier hike in the mesmerizing icy terrains of Vatnajökull, Europe's grandest glacier. Specifically we will be exploring Falljökull, an outlet glacier tongue of the larger Vatnajökull.
Our expert glacier guides will introduce you to some of the most breathtaking in the region. We will equip you with crampons, helmet and your trusty ice axe. Grab the opportunity during your visit to our shores to conquer an alluring yet perhaps intimidating glacial landscape. We´ll take you safely by glacier features such as crevasses and moulins. This 3 hour tour is perfect for both beginners and more experienced hikers .
Iceland´s largest mountain, Hvannadalshnúkur looms in the distance.
Like other glaciers in Iceland and around the world, Vatnajökull is receding at pace. It is estimated that if will have halved in size by the end of the 21st century.
The tour is operated by Tröll Expeditions
Starting point
Troll Expeditions Hof
Accomodation
Not included



Qualified, energetic and fun guides for the best adventure!
We take immense pride in our exceptional team of local guides who are professionals, experts, and friendly. Their goal is to make your tour unforgettable.