4-hour Glacier Hiking Tour from Skaftafell
Extended hike in a glacial wonderland
Book your Glacier Adventure today!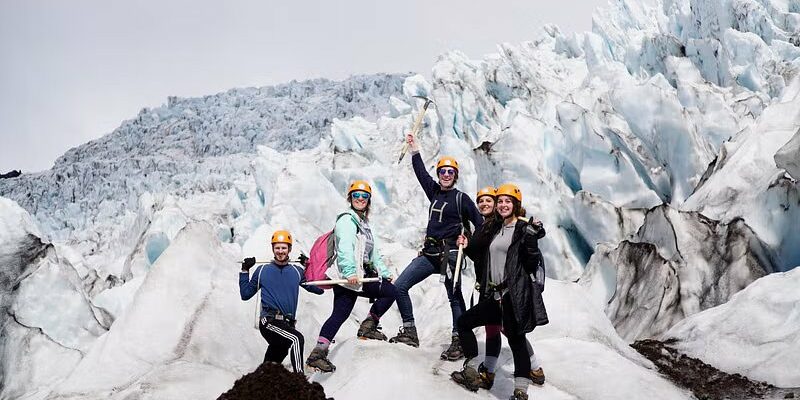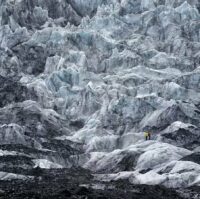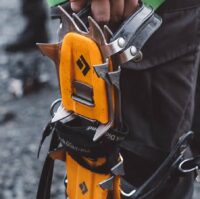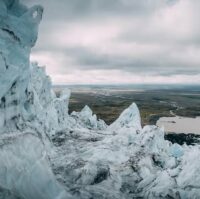 Seeking the pinnacle of glacier adventures? You're in the right place. Dive into a 4-hour expedition, navigating far from the throngs of tourists,  traversing this extreme landscape of crevasses and moraines.
This journey takes us across more challenging landscapes compared to our shorter treks. At times, ropes might be employed for safety. It's tailored for individuals who are reasonably fit and can confidently cover around 10 km/6 miles on rugged ground.
We explore the outlet glacier Falljökull, famous for its blue ice.
Your journey begins at the Freynes gas station, situated on Route 1 just by the turn off to Skaftafell. We will equip you with all the necessary glacier gear. Following a brief drive by super jeep through the breathtaking vistas of Öræfi, we arrive at the base of Falljökull outlet glacier.
Aided by our trusty ice axes, we climb up the icefall onto the glacier proper. We admire the glacial landscape dotted with cravesses, moulins and more.
This tour is operated by Melrakki Adventures.
Accomodation
Not included



Qualified, energetic and fun guides for the best adventure!
We take immense pride in our exceptional team of local guides who are professionals, experts, and friendly. Their goal is to make your tour unforgettable.