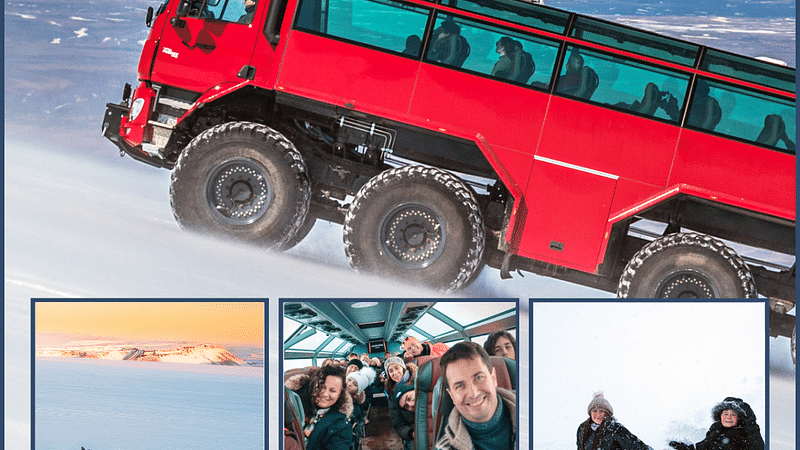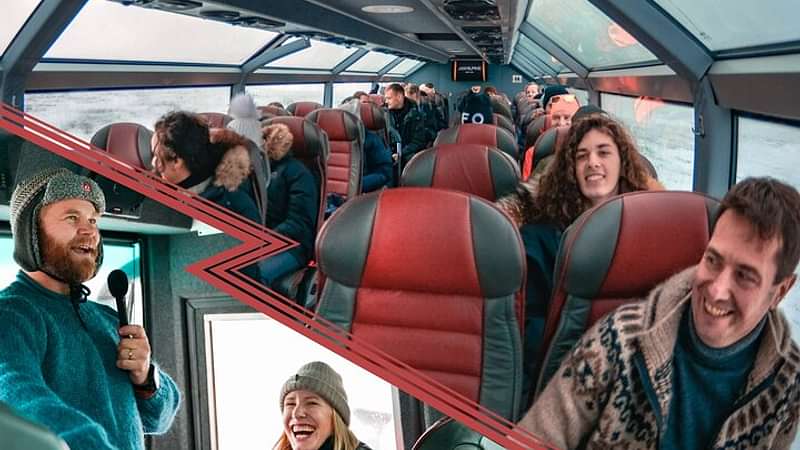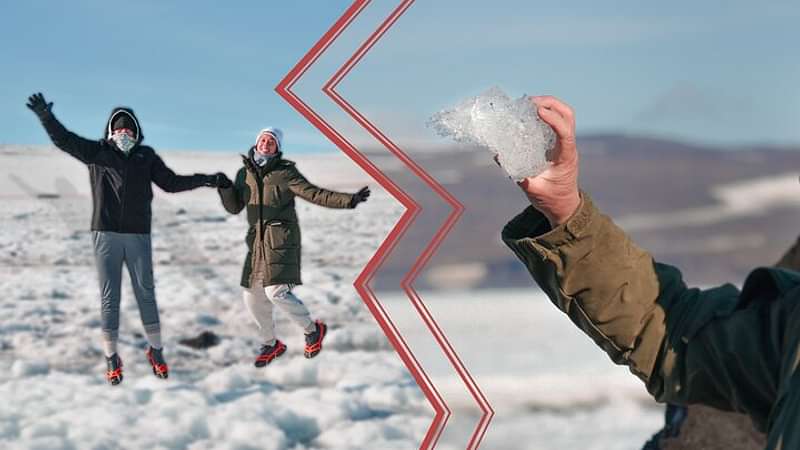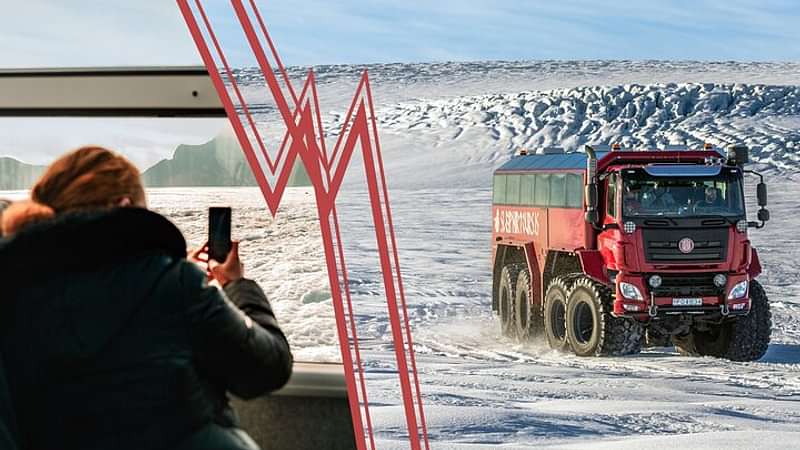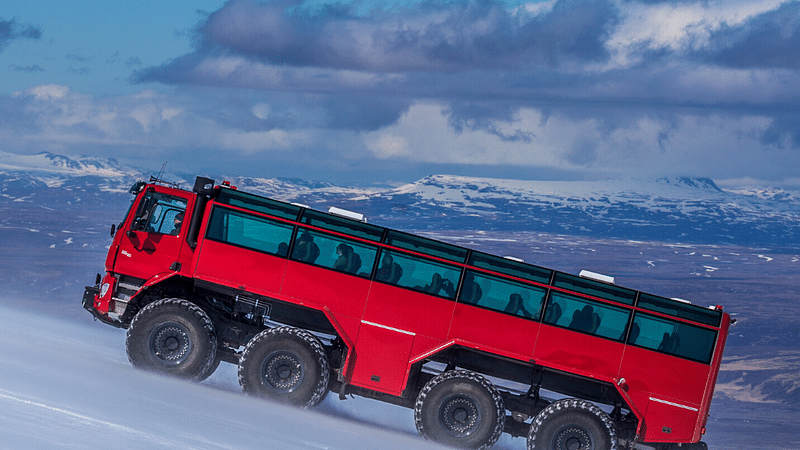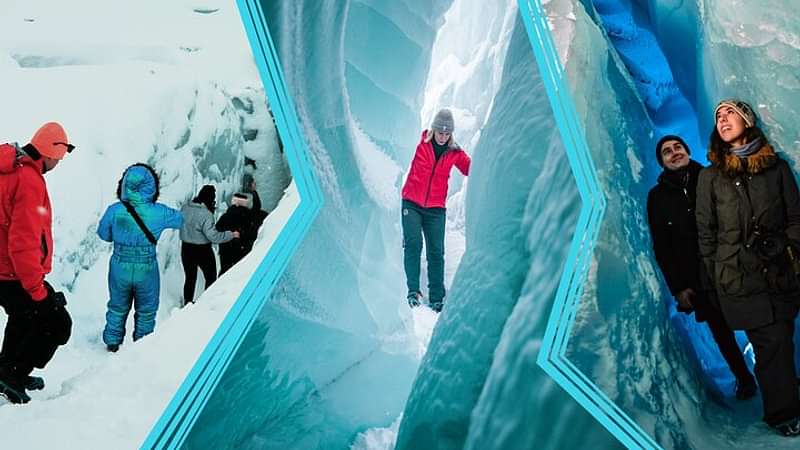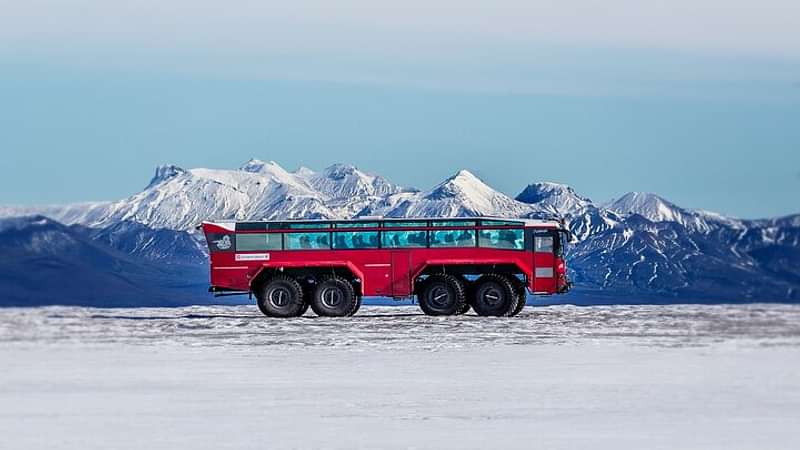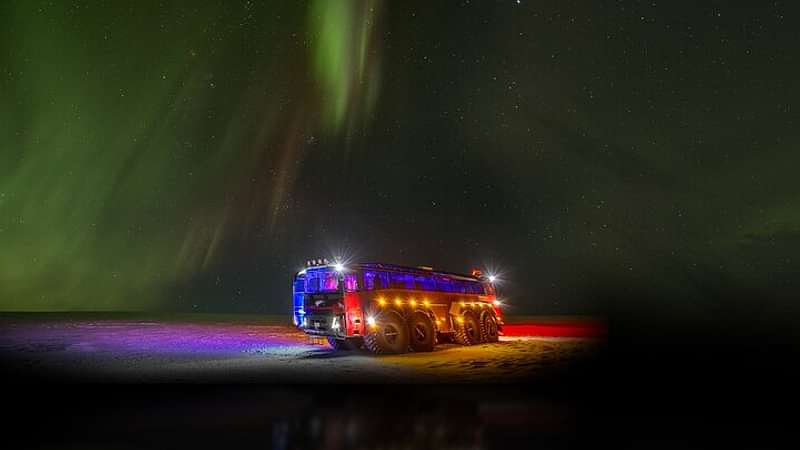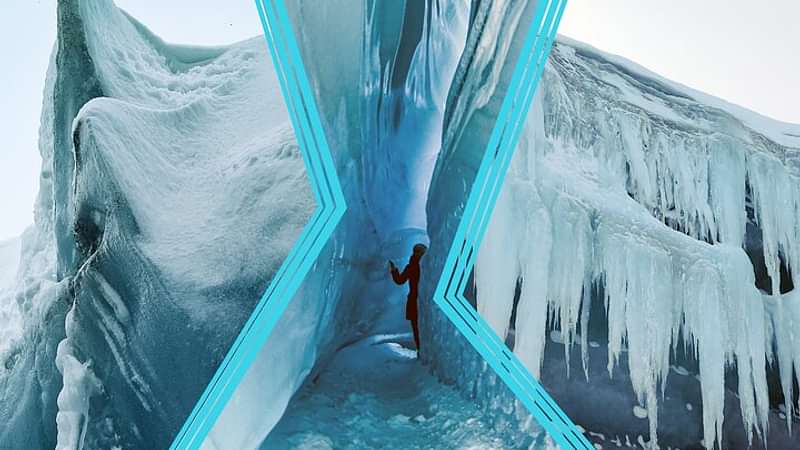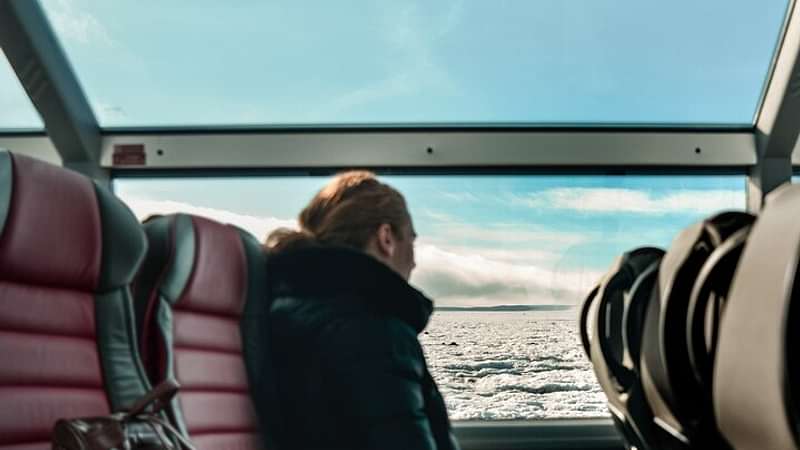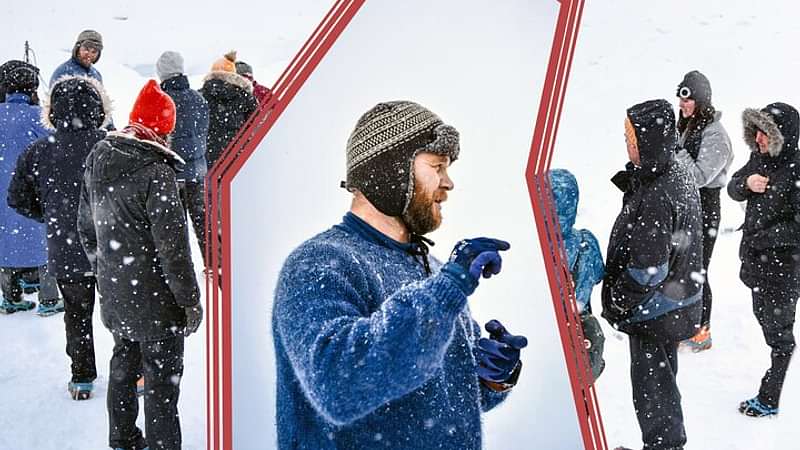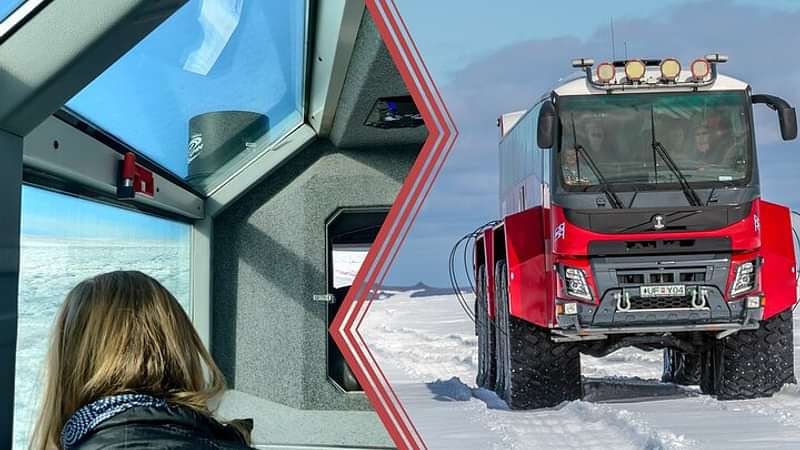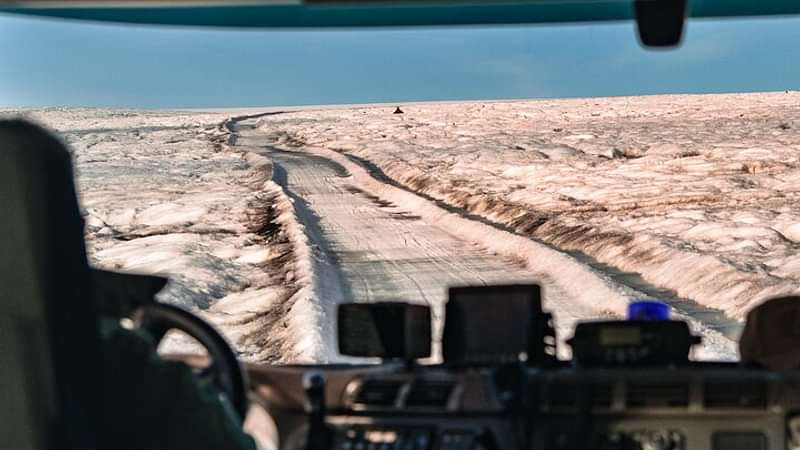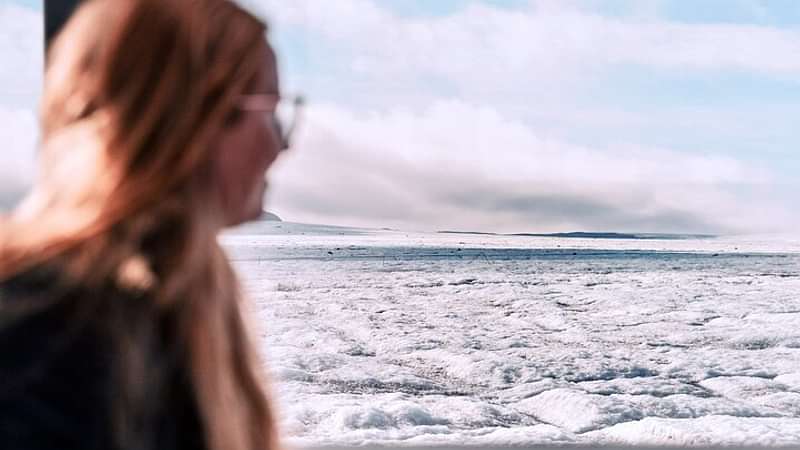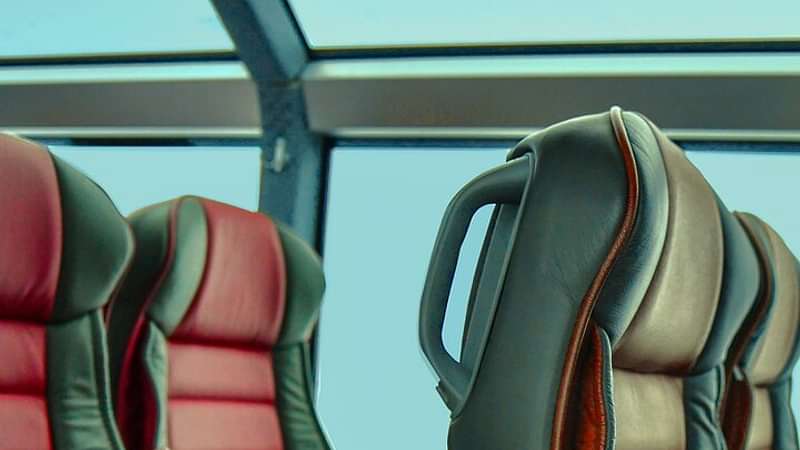 Duration: 4 hours

Easy

Electronic Voucher

Meet on location
Got Questions? Contact our agents
Description
Embark on a once-in-a-lifetime adventure aboard our Monster Sleipnir Trucks, ensuring comfort and safety as we journey to the breathtaking Langjökull, Iceland's second-largest glacier.
Our knowledgeable, local guides will enthusiastically lead you through this stunning natural wonder. Gain deep insights into the fascinating world of glaciers and listen to unique stories that are often unheard of, even among Icelanders.
We'll pause at a scenic spot on the glacier, where you can enjoy refreshments surrounded by awe-inspiring views. Additionally, we will enhance this unforgettable experience with Icelandic music.
For those seeking a burst of joy, don't miss the chance to sled down the icy slopes of the glacier - it's an exciting experience that will leave you grinning from ear to ear! Additionally, you will have the opportunity to play golf atop the glacier.
This tour offers joy, insight, and fun! Delve into beauty, gather fascinating knowledge, and capture memorable photos – an unforgettable experience is guaranteed!
Reviews!
Thank you for submitting your review