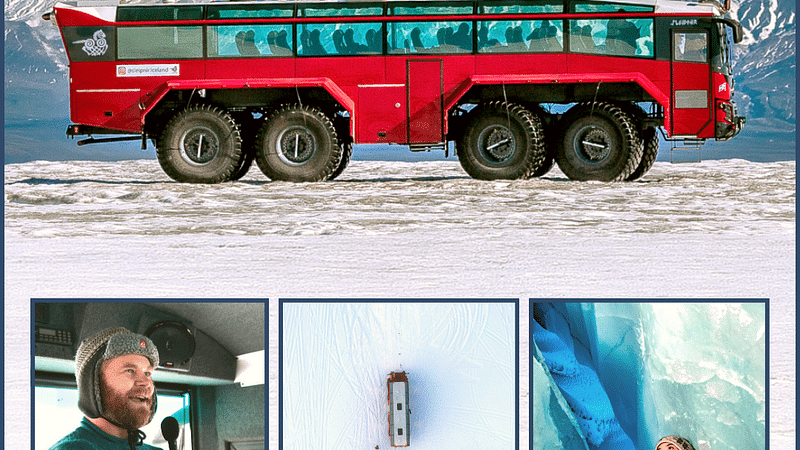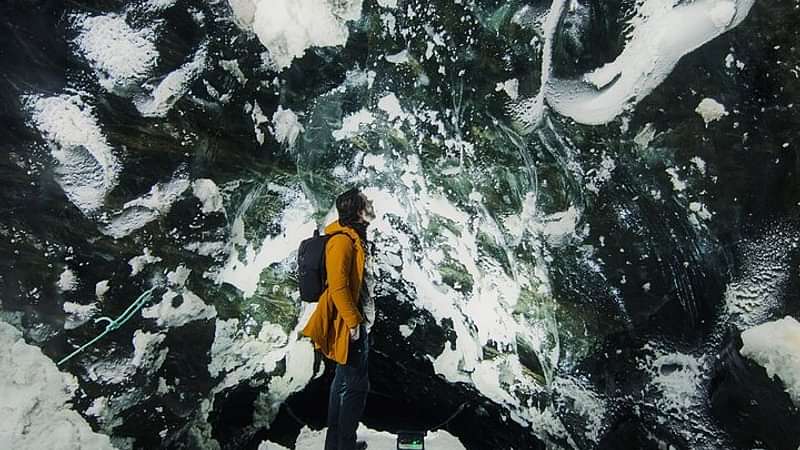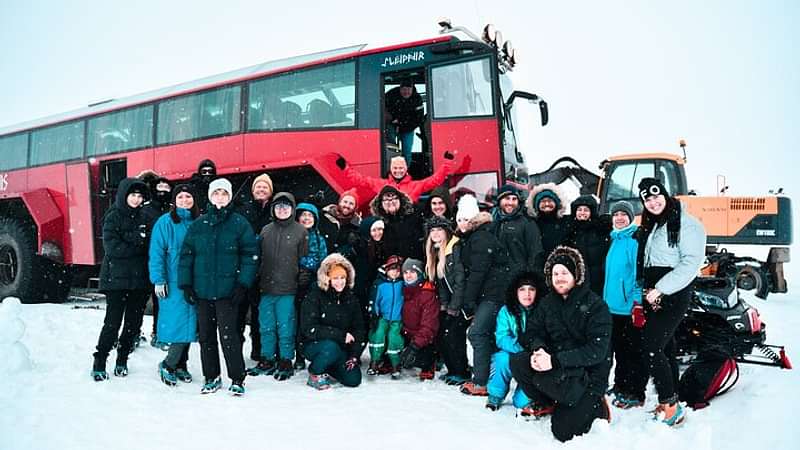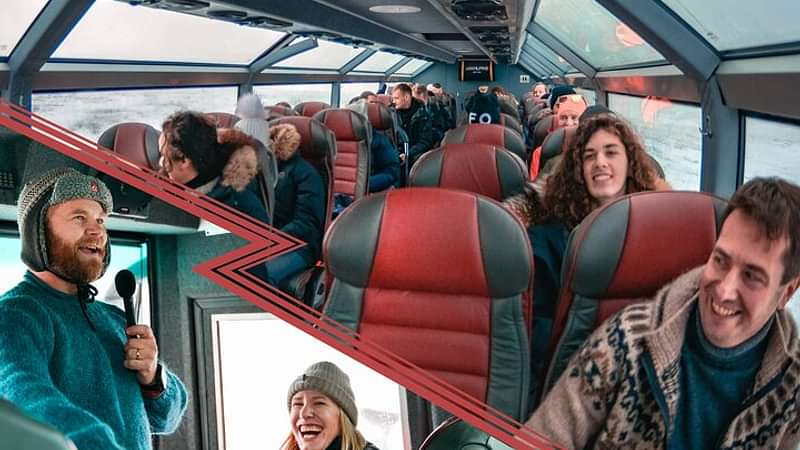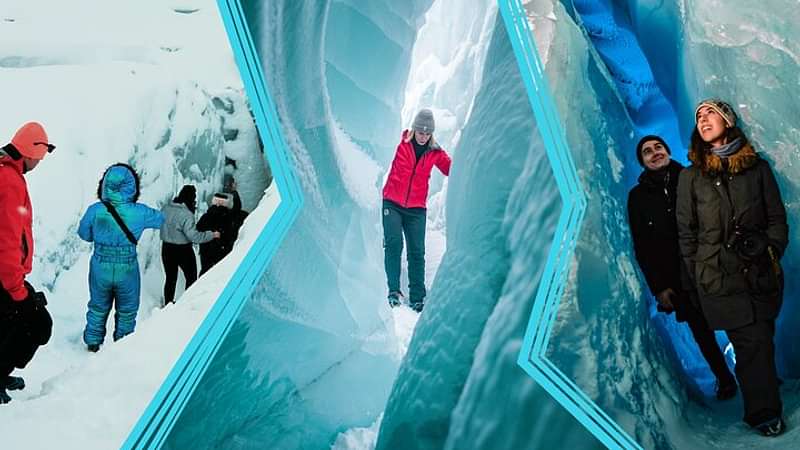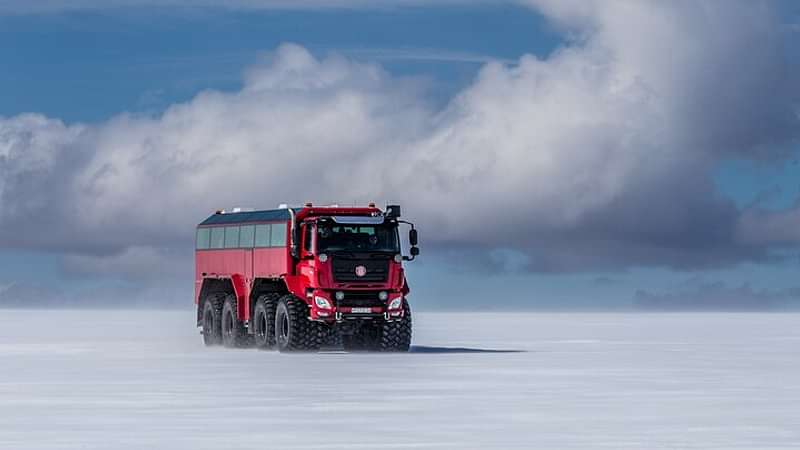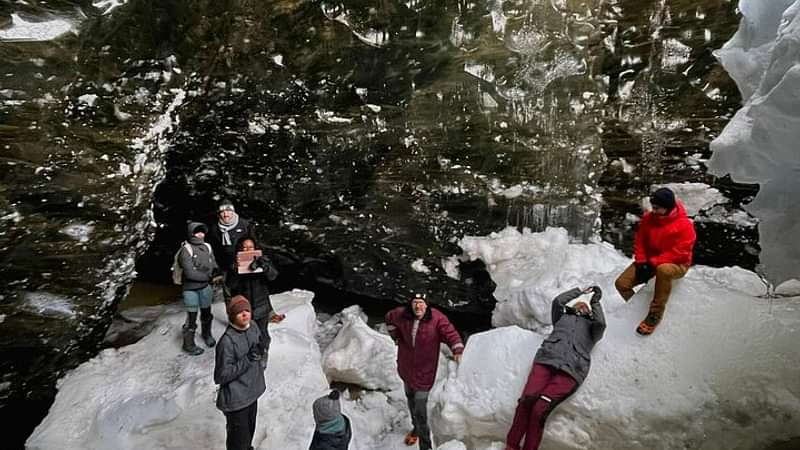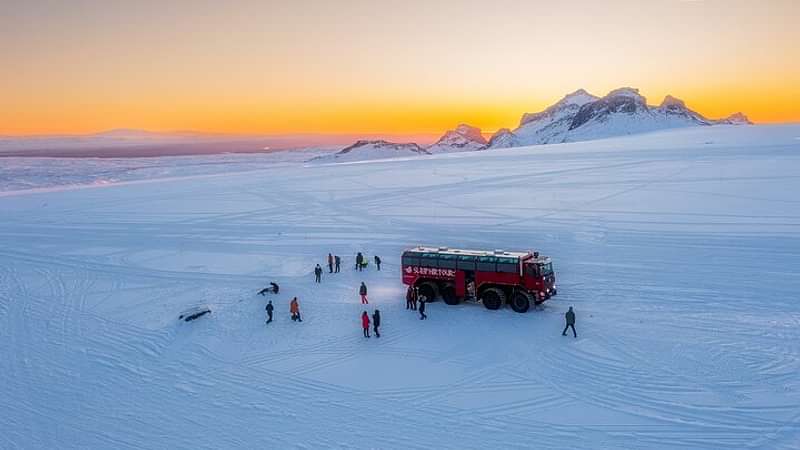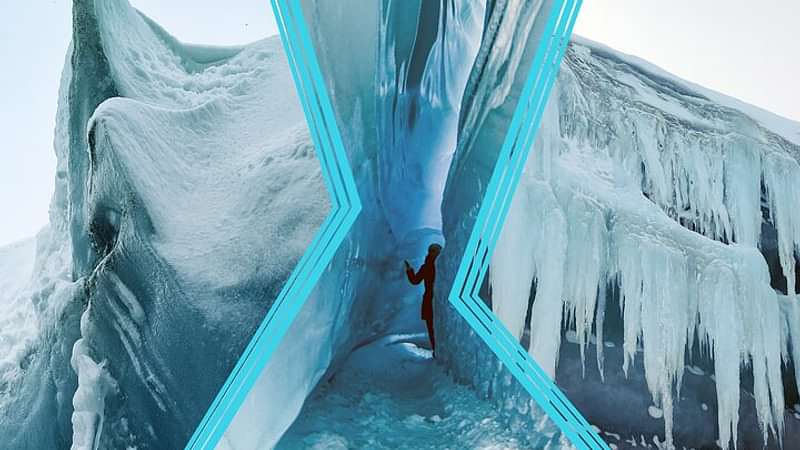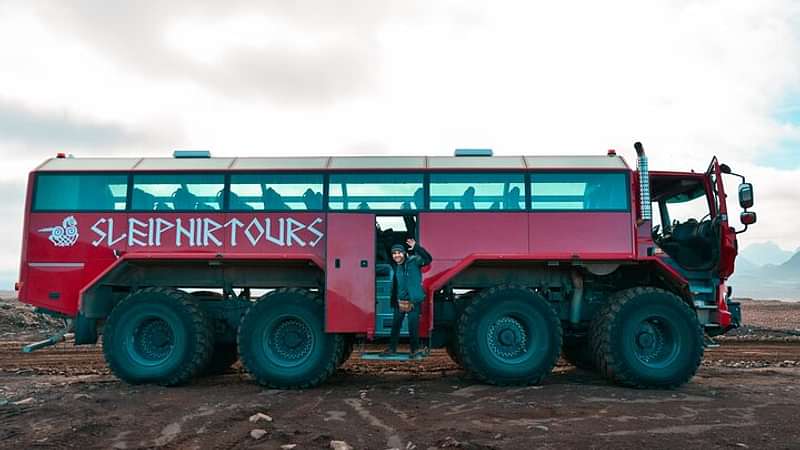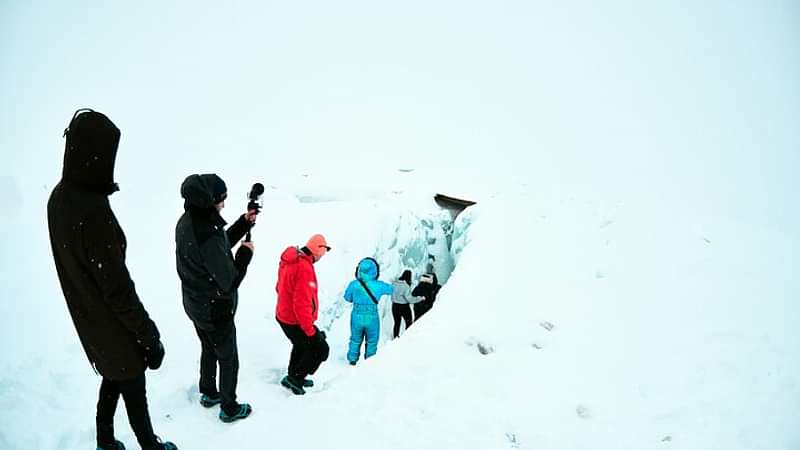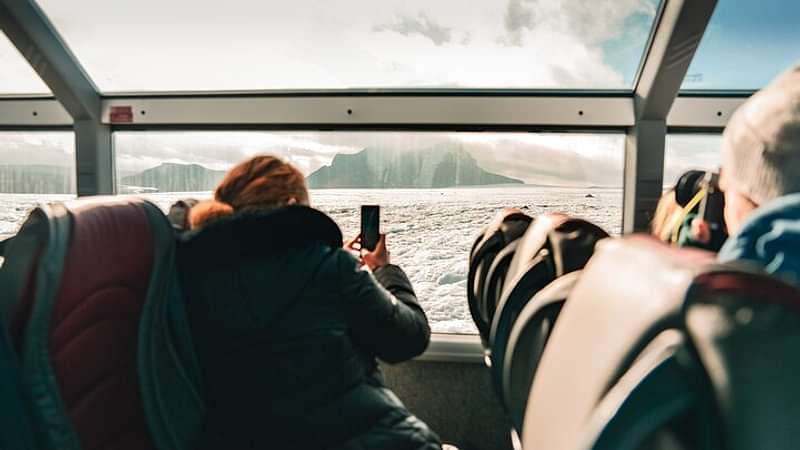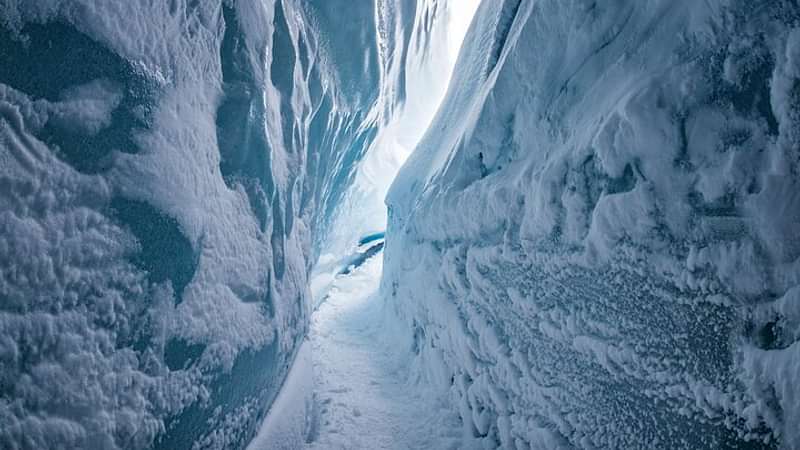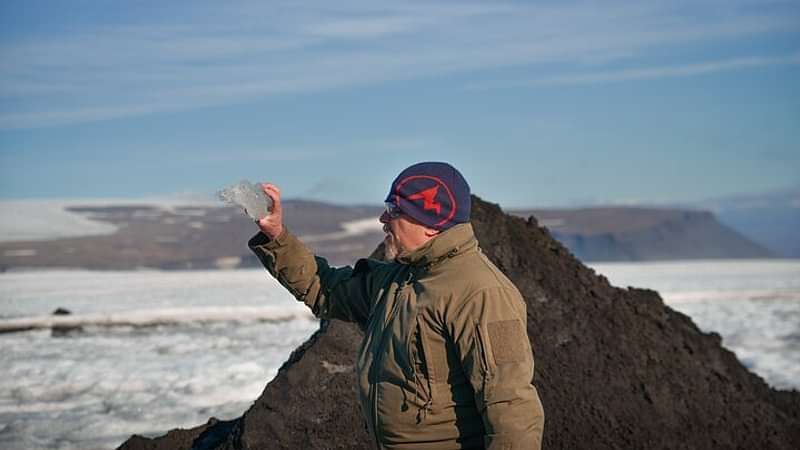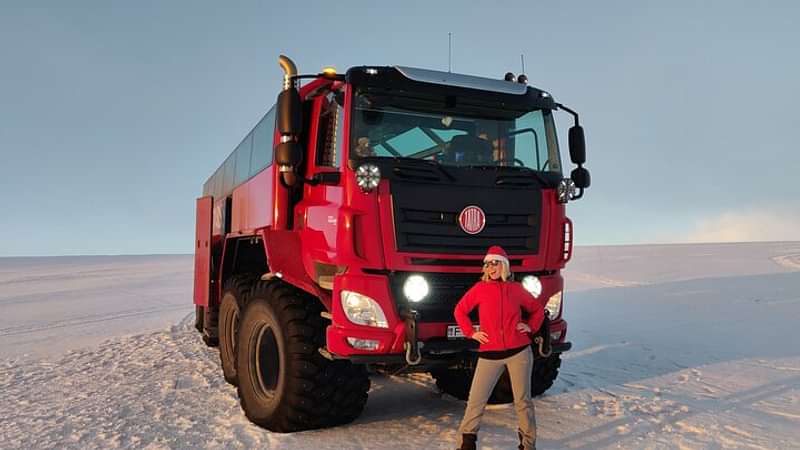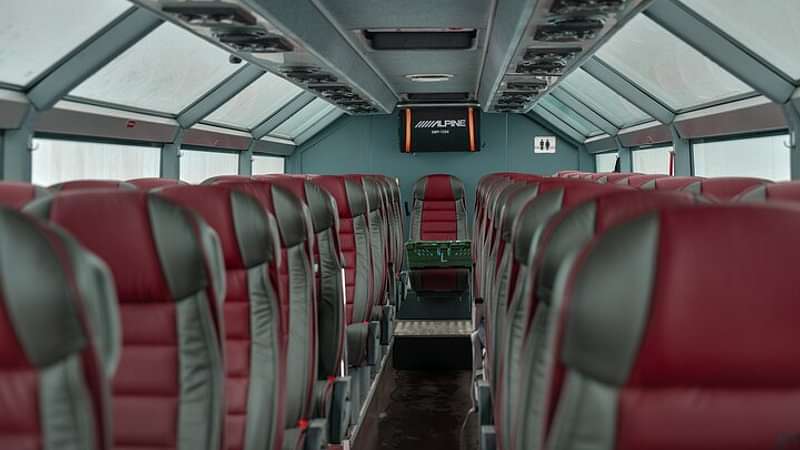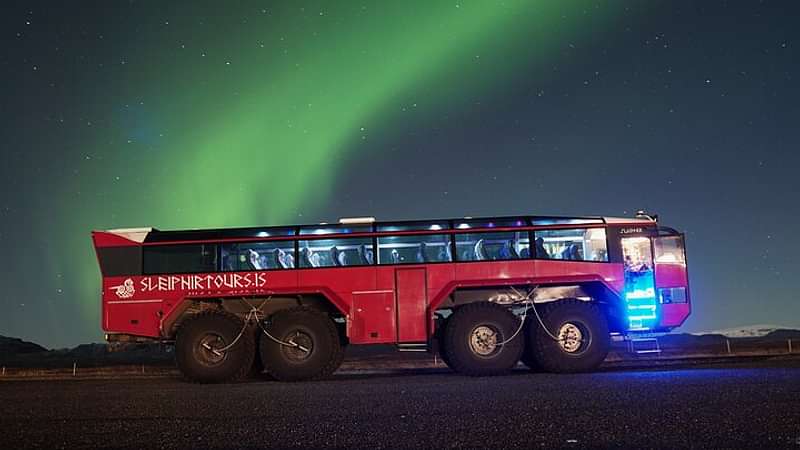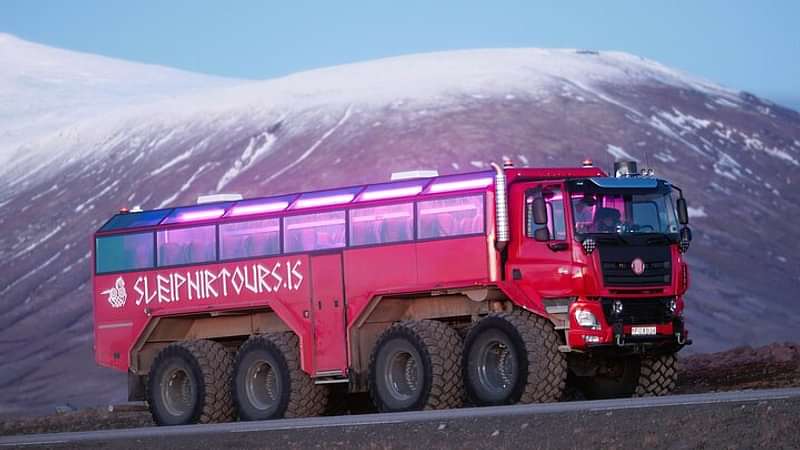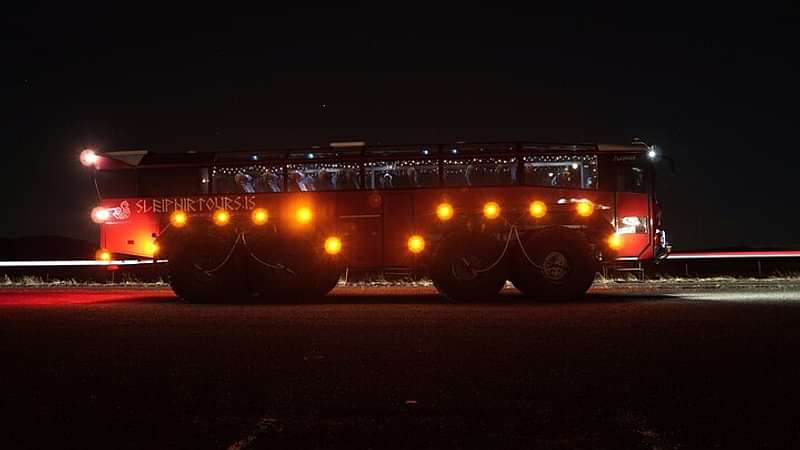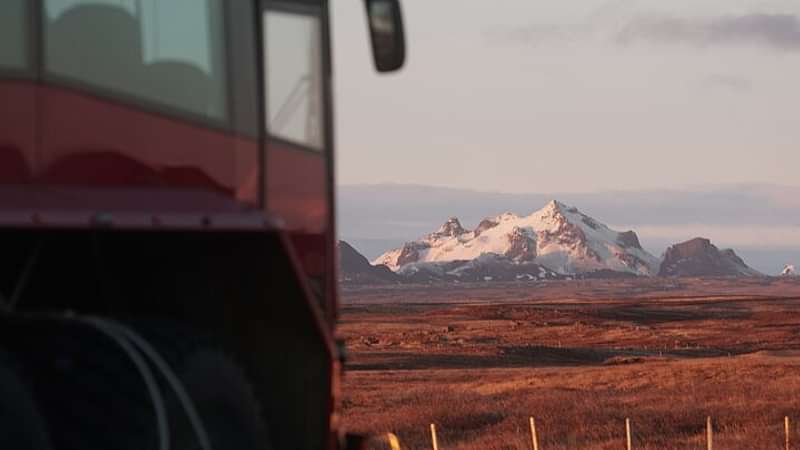 Duration: 4 hours

Easy

Electronic Voucher

Meet on location
Got Questions? Contact our agents
Description
Explore the polar landscape of Langjökull Glacier aboard the world´s biggest glacier exploration truck. This unforgettable adventure will see you trek on the glacier´s surface and explore a natural crystal blue ice cave.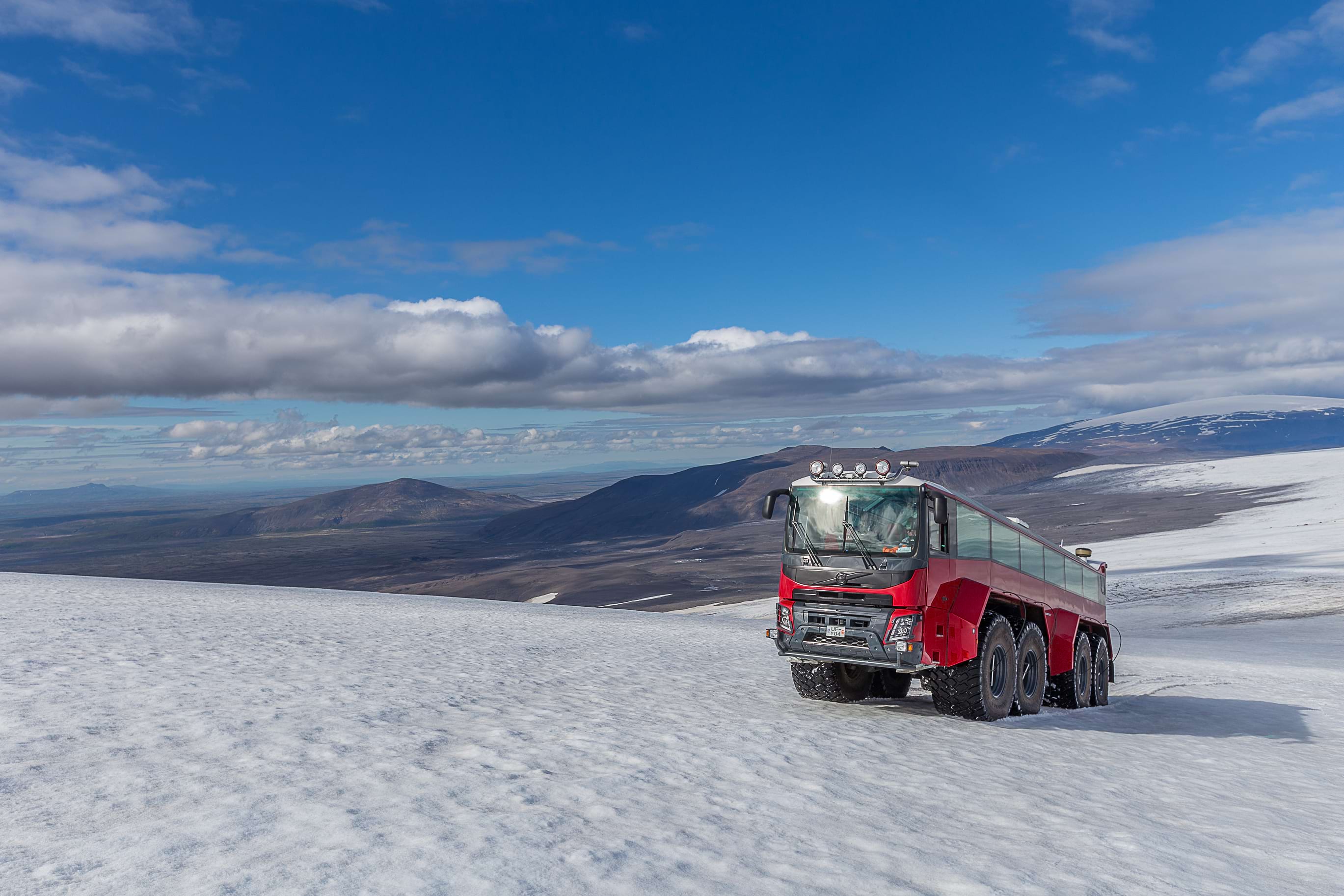 With a collective 30 years experience in glacier tours, our guides will entertain and educate you aboard our custom made 8 wheeled and 15m long glacier truck. These 6ft tall wheels allow us to negotiate up to 3m wide crevices in the ice, meaning this glacier tour takes you to places other super-jeep tours can not go!
This is the closest ice cave tour to Reykjavík. This is a meet on location tour and starts from Gullfoss Waterfall Visitor Center, 110km east of Reykjavík.
Itinerary
Please arrive to Gullfoss 15 minutes before your tour start time. Our bus will transfer the group to our glacier base camp. Here we will kit you out with your crampons and other safety gear. Then it´s all aboard our distinctive red monster truck as we ascend to Langjökull glacier. You might be imagining a bumpy ride over the ice, but the suspension on the vehicle and the comfortable bucket seats ensure a smooth journey as we explore the otherworldly terrain. Our 8-wheeler truck is named Sleipnir, after the norse god Oðin´s 8-legged horse!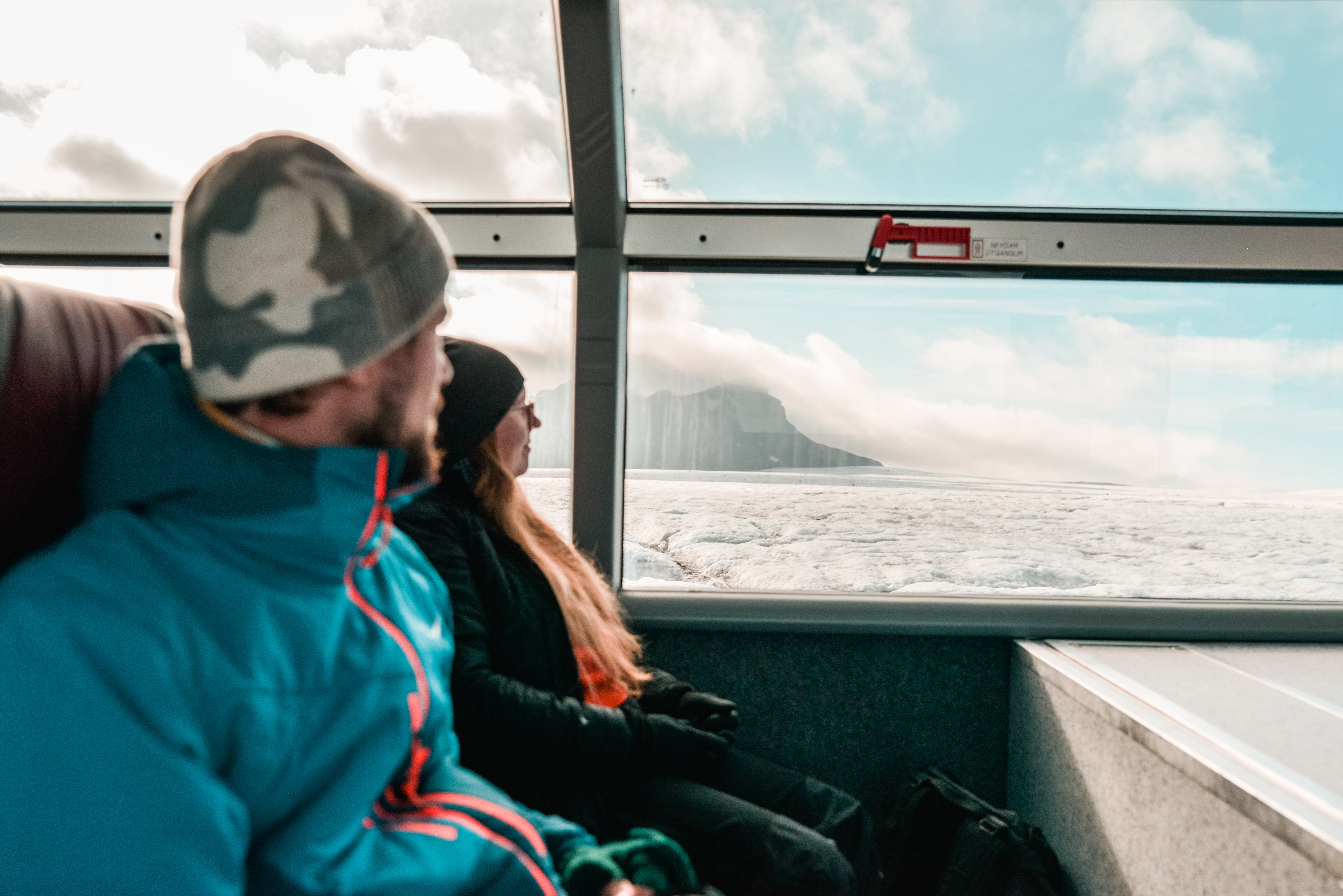 Langjökull is vast and Iceland´s second largest glacier, extending across 935km2. But our guides know where the best ice caves are! We arrive to the blue ice cave and disembark from our comfortable ride. Strap on your crampons for trek on the ice and descend into the ice cave.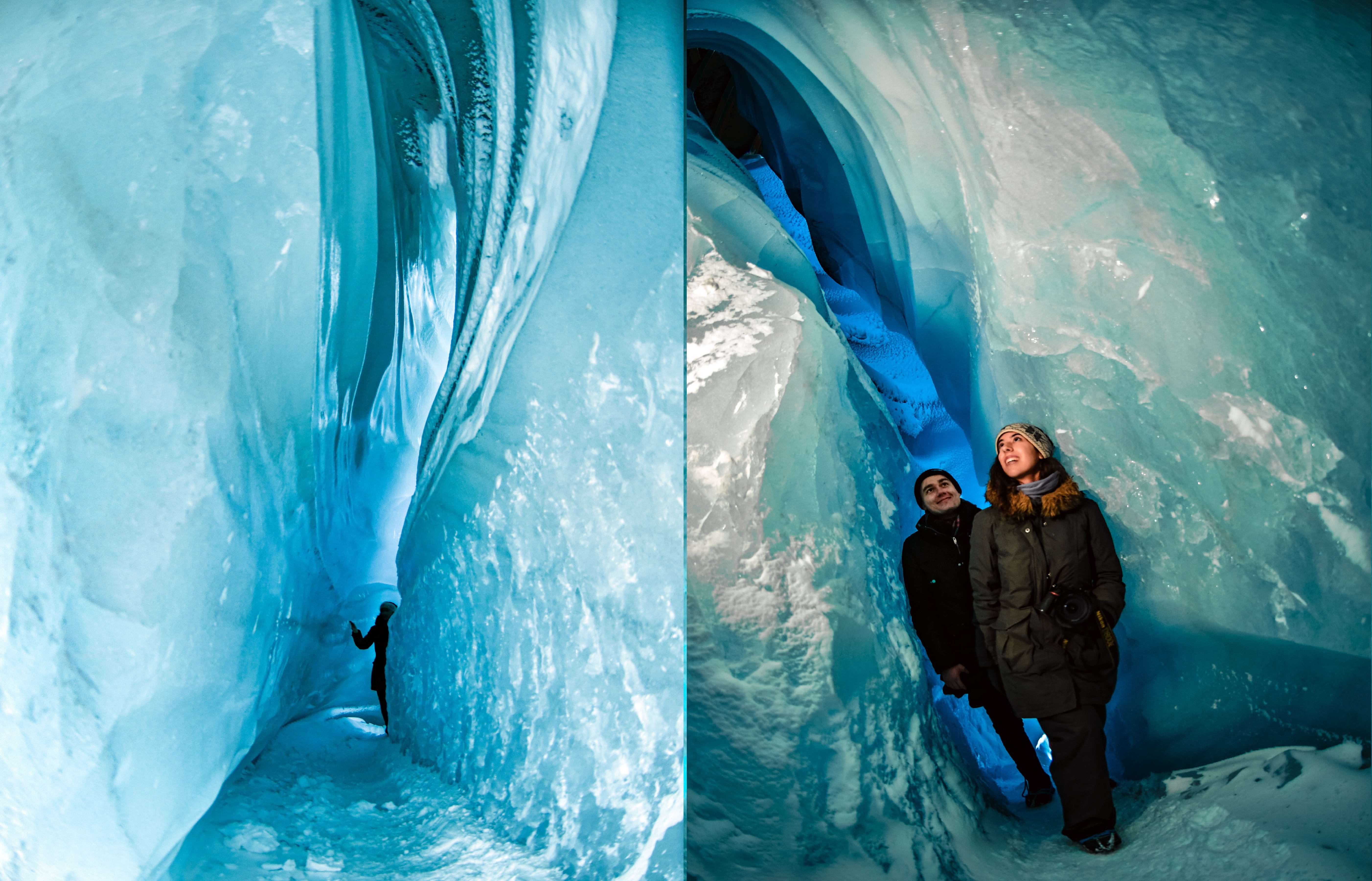 On a sunny day, the light penetrates through the thick ice, and refracted light within is a beautiful sight to behold.
What´s included?
Guided tour
Air-conditioned vehicle
WiFi on board
Restroom on board
Crampons on site
What do you need to bring?
Waterproof hiking shoes and warm socks
Base and mid-layer clothing
Waterproof and warm jacket
Warm hat and gloves
Sunglasses. Especially in the summertime, as the glacier reflects high amounts of sun
Camera
Important information
Not wheelchair accessible
Not stroller accessible
Infant seats unavailable
This is a meet on location tour. Our meeting point is at Gullfoss Visitor Center. Here you board a bus that takes you to our base camp where you will switch to our famous glacier monster truck.

Cancellation policy

Full refund when canceled more than 24 hours before departure. No refund thereafter.
Guided Language
Reviews!
Thank you for submitting your review