Ice Cave & Glacier Hiking Tour from Skaftafell
Join us tomorrow for a unique chance to explore a blue ice cave and encounter the surreal wonders of a glacier. You'll hike on the Vatnajökull glacier tongue from Skaftafell.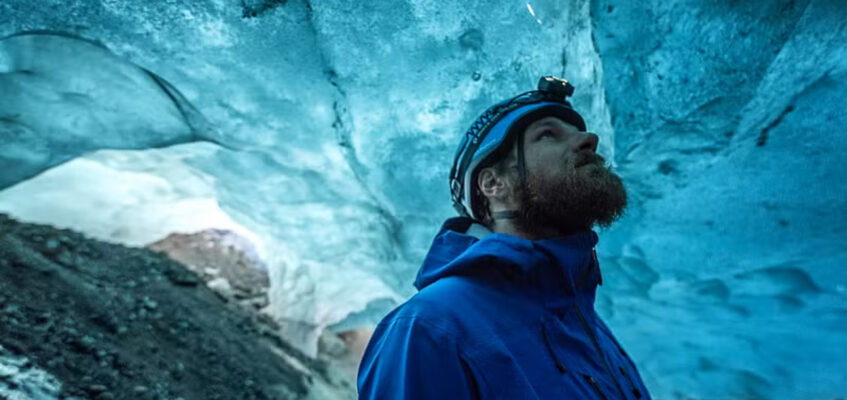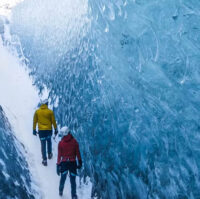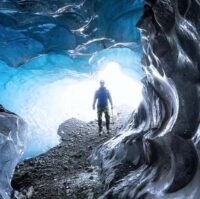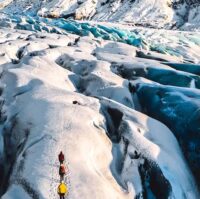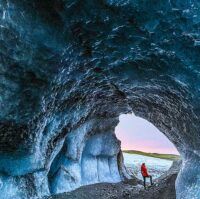 Join our thrilling adventure tour to discover the incredible wonders of a glacier. Hike up the Vatnajökull glacier tongue and seize the once-in-a-lifetime chance to explore a mesmerizing blue ice cave. This is an ideal opportunity for travelers exploring the South Coast who wish to add some excitement to their Icelandic vacation.
Skaftafell, situated in southeastern Iceland, is a stunning nature reserve teeming with remarkable natural marvels. You'll have the opportunity to explore one of these wonders: a glacier outlet of the Vatnajökull glacier.
Vatnajökull isn't just Europe's largest glacier; it also hosts Iceland's highest mountain range. During the glacier walk, you'll discover awe-inspiring ice formations and moulins while gaining insights into glacier formation and their ever-changing nature. The most mesmerizing highlight of your adventure is undoubtedly the naturally created ice cave. Inside this enchanting structure, you'll witness the astonishing blue ice that lies within.
Strap on your hiking boots and prepare for an extraordinary journey both up and inside a glacier, including a visit to a remarkable ice cave!
This tour is operated by Troll Expeditions.
Accomodation
Not included



Qualified, energetic and fun guides for the best adventure!
We take immense pride in our exceptional team of local guides who are professionals, experts, and friendly. Their goal is to make your tour unforgettable.