Snorkeling in Silfra & Whale Watching Self Drive Tour
Explore Silfra Snorkeling & Whales on a Boat Excursion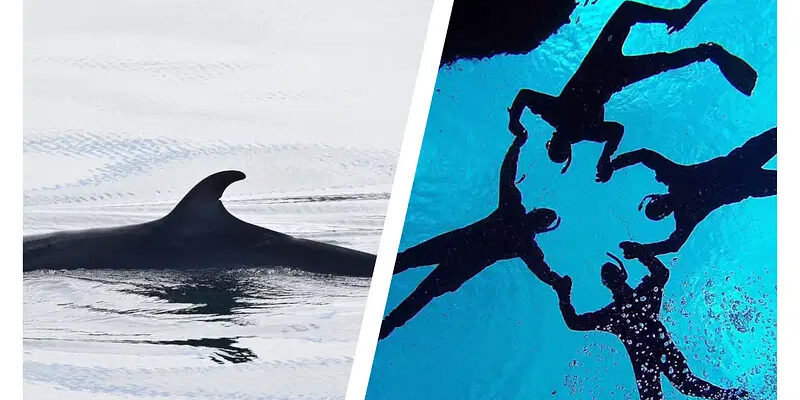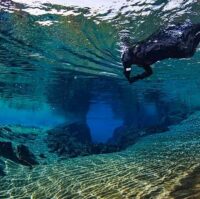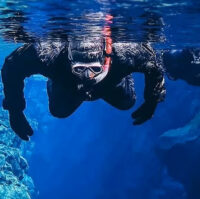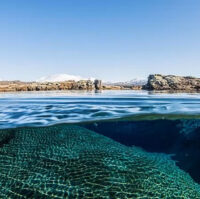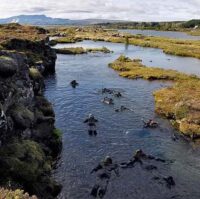 This is a meet-on-location combo where you start by driving to the harbor for the whale-watching excursion. Here we set sail on an exciting maritime expedition, where you'll uncover the wonders of the ocean and the majestic presence of whales that inhabit its depths. Next up to maximize our full-day water adventure you go to Þingvellir National park to go snorkeling in Silfra Fissure, which is a surreal adventure atop the Mid-Atlantic Ridge, where you can drift between continents. The crystal-clear waters reveal a mesmerizing underwater world with lava formations, green algae, and vivid blues.
Whale Watching:
Please join us at the Whale Watching office at 8:45, where you can exchange your voucher for admission tickets. We'll then guide you to the boat. Once aboard, you'll discover several outdoor viewing platforms and a spacious indoor lounge featuring an onboard café for purchasing light refreshments. We also provide basic restroom facilities and a coatroom where you can borrow blankets or overalls on colder days. You have the option to stay outdoors in the fresh air or relax inside the heated lounge, where you can admire the views through our expansive panoramic windows. During the summer season, you can anticipate sightings of minke whales, white-beaked dolphins, harbor porpoises, and even humpback whales in abundance. After a thrilling exploration of whales and seabirds in Faxaflói Bay, we'll return to the harbor around 12:00.
Snorkeling:
Begin your adventure by driving to Þingvellir National Park, where you'll meet the team at the Silfra parking lot before the tour commences at 13:30. Your tour guide will outfit you with the necessary gear and provide instructions on proper snorkeling techniques. Once you enter the water, savor every moment – snorkeling in the crystal-clear glacial waters of Silfra, with visibility extending over 100 meters to reveal its breathtaking surroundings, is an unforgettable experience. Additionally, you'll have the unique opportunity to swim between two continents and gain a remarkable view of the fissure that separates the European and American continental plates. The total snorkeling duration is approximately 1 hour. Following your snorkeling adventure, you'll be treated to a well-deserved and delightful serving of hot chocolate and cookies before your return journey to Reykjavík.
This tour is operated by DIVE & Elding.
Accomodation
Not included



Qualified, energetic and fun guides for the best adventure!
We take immense pride in our exceptional team of local guides who are professionals, experts, and friendly. Their goal is to make your tour unforgettable.