Snorkeling in Silfra Tour – Meet on location in Thingvellir National Park
Snorkel in the world´s clearest waters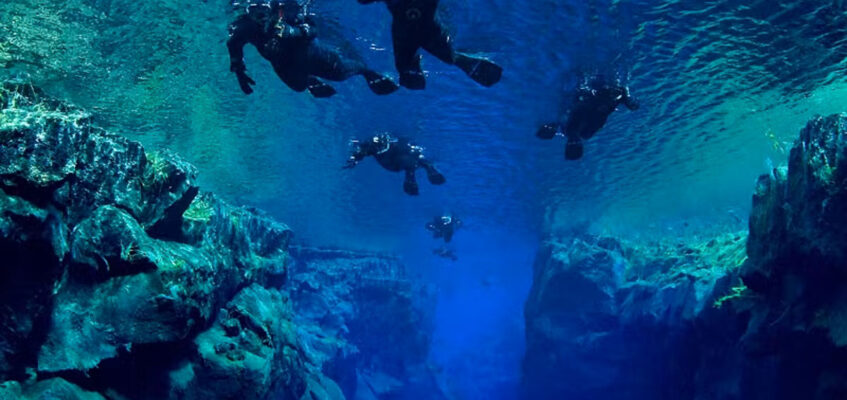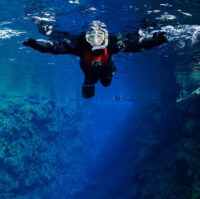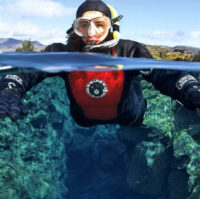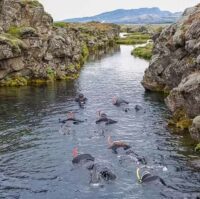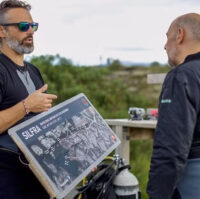 For many who come to Iceland, snorkeling is not the first thing that comes to mind. Our Silfra Snorkeling tour is not just for experienced snorkelers though.
Silfra, situated in Thingvellir National Park, is an underwater fissure considered to be one of the world's foremost snorkeling and diving destinations. The purity of the crystal clear waters ensures total visibility here, attracting enthusiasts from all over the world. Silfra fissure or rift is located on the mid-atlantic ridge, the boundary between the North American and Eurasion tectonic plates and has formed as these plates diverged. The plates diverge an estimated 2cm per year so in effect silfra grows larger every year.
On this silfra drysuit snorkeling tour, suitable for beginners, our passionate, expert instructors introduce you to this underwater dreamworld. Silfra snorkeling in Thingvellir National park can also serve as a wonderful add-on to your Golden Circle exploration.
Highlights
Thingvellir National park
Silfra fissure exploration
Dry suit experience gained
Optional photo add-on
Hot chocolate and cookies
This tour is operated by DIVE.
Starting point
Thingvellir Parking lot P5 - Silfra
Accomodation
Not included



Qualified, energetic and fun guides for the best adventure!
We take immense pride in our exceptional team of local guides who are professionals, experts, and friendly. Their goal is to make your tour unforgettable.