Snorkeling in Silfra Tour from Reykjavik
Exploring Silfra Through Snorkeling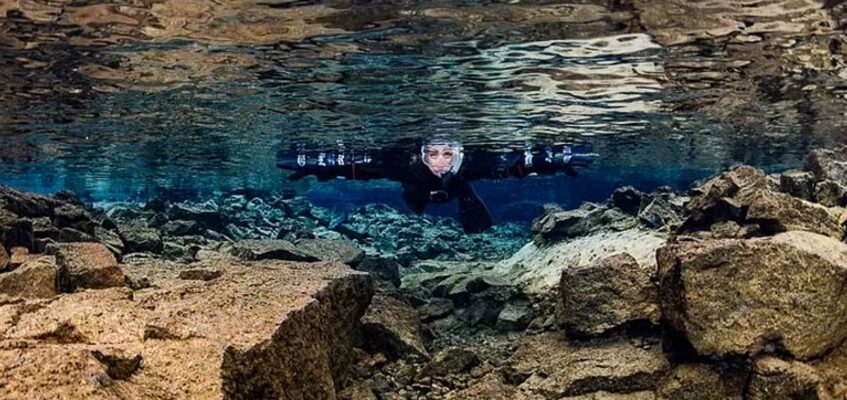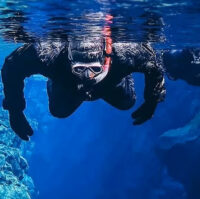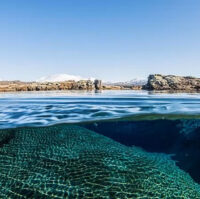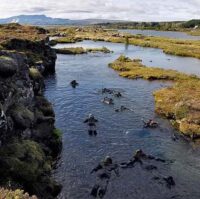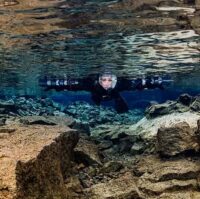 Snorkeling at Silfra Fissure in Þingvellir National Park is a surreal and otherworldly experience that ranks among the world's top dive sites. Here, you can literally float between two continents, as Silfra is located on the Mid-Atlantic Ridge, where the Eurasian and North American tectonic plates meet. The crystal-clear glacial waters of Silfra offer visibility that extends beyond 100 meters, revealing a mesmerizing underwater landscape of lava formations, vibrant green algae, and a spectrum of blues that defy imagination. As you glide through the frigid waters, you'll witness geological wonders like the Big Crack and Silfra Hall, and you'll savor the feeling of serenity that only such pristine nature can provide.
Silfra is a remarkable fissure formed by the separation of the North American and Eurasian tectonic plates in Iceland. It is constantly replenished with glacial water that has undergone decades of subterranean filtration through solid, porous lava rock. This natural filtration process renders Silfra one of the clearest bodies of water on Earth.
This tour is operated by DIVE.
Accomodation
Not included



Qualified, energetic and fun guides for the best adventure!
We take immense pride in our exceptional team of local guides who are professionals, experts, and friendly. Their goal is to make your tour unforgettable.