Reykjavik Hop On – Hop Off – Sightseeing 24 Hours
Embark on a flexible adventure with City Sightseeing's bus tour, allowing you to explore Reykjavík at your own pace.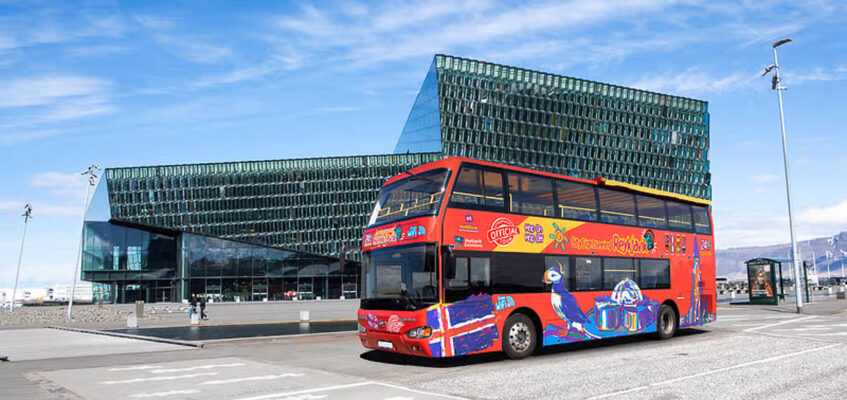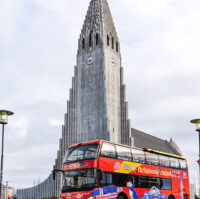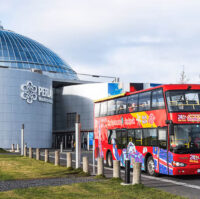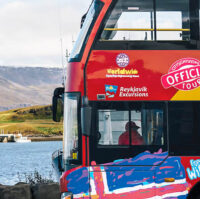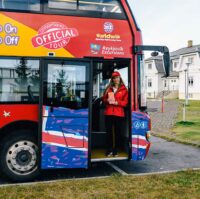 Explore Reykjavík at your own pace with City Sightseeing's 24-hour bus tour. Hop on and off at convenient stops throughout the city to fully enjoy a day in Reykjavík. Experience the unique blend of modernity and untouched nature that makes Reykjavík a truly enchanting destination.
Explore various attractions during your City Sightseeing bus tour in Reykjavík. Stop by the Perlan museum to discover the Wonders of Iceland exhibition and the Northern Lights Planetarium Show. Visit the Whales of Iceland and experience FlyOver Iceland in the Grandi district. For more details and a map of all stops, refer to our brochure.
This bus is operated by our trusted partner.
Accomodation
Not included



Qualified, energetic and fun guides for the best adventure!
We take immense pride in our exceptional team of local guides who are professionals, experts, and friendly. Their goal is to make your tour unforgettable.