Puffin Watching Boat Tour from Reykjavik
See puffins by boat just off the Reykjavík Shoreline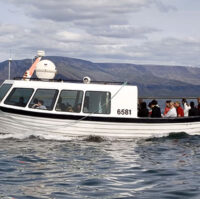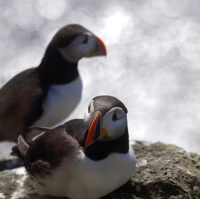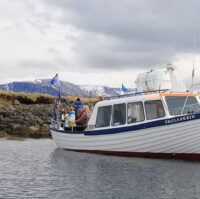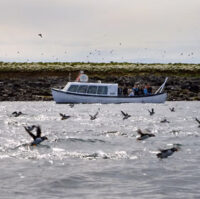 Seeing a puffin in real life is one of the quintessential experiences when visiting Iceland. Puffins are a symbol for Iceland in the eyes of many, having become inextricably linked with the country in recent years. Indeed gift-stores aimed at visitors are known locally as lundabúð or puffin stores.
Experts estimate that up to 60% of the Atlantic Puffin population spend part of the year in Iceland. That adds up to 8-10 million puffins! Indeed the largest nesting puffin colony in the world can be found on the Westman Islands. Puffins come to Iceland sometime in May and depart for warmer climes in August. When not mating or nesting on land in Iceland, puffins spend much of their lives at sea.
So why not join the Puffin Express boat tour and get a closer look at these remarkable creatures. Operated on the specially designed vessel Old Skuli and guided by experts with more than two decades of experience, this is the easiest and most convenient way to view puffins in their natural habitat. You will be sure to learn all about puffins with these experts.
This tour is operated by Special Tours.
Accomodation
Not included



Qualified, energetic and fun guides for the best adventure!
We take immense pride in our exceptional team of local guides who are professionals, experts, and friendly. Their goal is to make your tour unforgettable.