Krauma Geothermal Spa Admission Ticket
Naturally heated thermal baths and spa situated near the most powerful hot spring in Europe.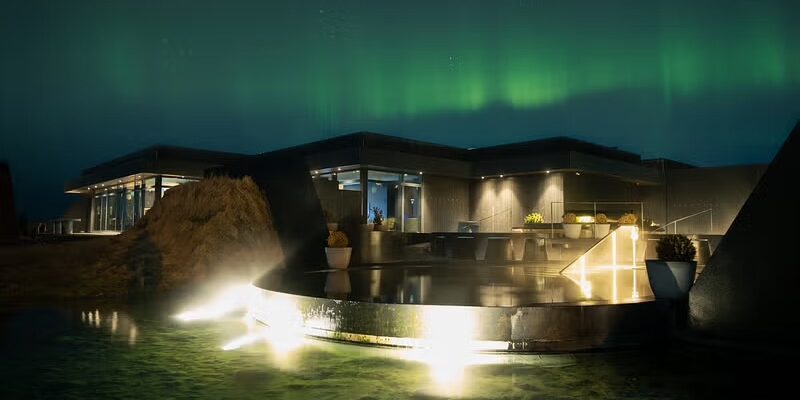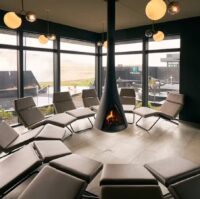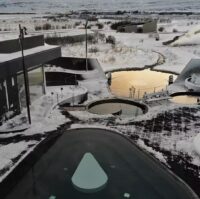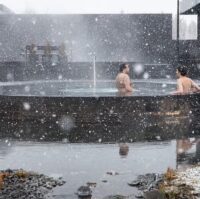 Experience the beauty of Icelandic nature at the Krauma Geothermal Bath Resort. Indulge in the soothing hot tubs filled with water from Deildartunguhver, Europe's most potent hot spring, while you bask in the breathtaking landscapes of western Iceland. Don't miss out on this chance to immerse yourself in the exceptional environment of this country.
The pristine water at Krauma's geothermal nature baths is drawn directly from the nearby hot spring, Deildartunguhver. To achieve the ideal bathing temperature, this hot spring water is blended with cold glacial water from Iceland's smallest glacier, Ok. As you immerse yourself in the tranquil beauty of West Iceland's landscapes, you can unwind in one of the resort's five hot tubs, soothing your muscles, or invigorate yourself with a refreshing dip in their calm cold bath.
Krauma also boasts two steam rooms, where Deildartunguhver hot spring water is released beneath timber benches to produce steam. These saunas are enhanced with high-quality scented oils to elevate your relaxation experience. In the bathing area, you'll discover Krauma's relaxation room, complete with comfortable seating, soothing music, and a crackling fireplace, offering a perfect setting to unwind.
Following your bath, you can savor Icelandic cuisine crafted from fresh ingredients sourced from local farms at Krauma Restaurant. From the restaurant, you can enjoy a stunning view overlooking Europe's most powerful hot spring. Here, you can witness the steam rising from the hot spring, serving as a captivating reminder of the natural forces beneath the Earth's surface.
Don't miss this opportunity to soak in waters shaped by Iceland's dynamic landscape. Embrace the rejuvenation of your mind, body, and spirit at the Krauma natural geothermal bath resort.
This experience is operated by Laugarvatn Fontana.
Accomodation
Not included



Qualified, energetic and fun guides for the best adventure!
We take immense pride in our exceptional team of local guides who are professionals, experts, and friendly. Their goal is to make your tour unforgettable.