Husafell Canyon Baths Admission Ticket in Borgarfjordur
The Húsafell Canyon Baths offer a beautifully secluded and isolated location for you to indulge in the magnificence of the highlands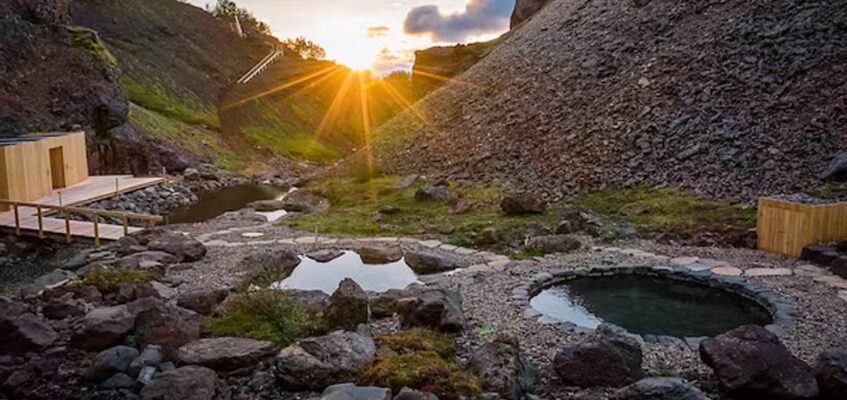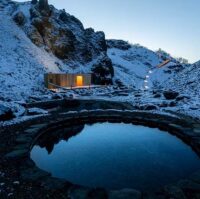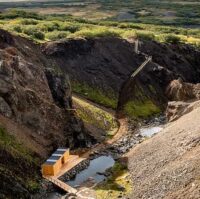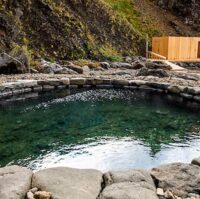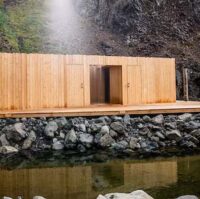 The residents of Húsafell who took on the task of creating the Canyon Baths were deeply committed to preserving the environment, ensuring sustainability, and maintaining a strong connection to the area's heritage.
You can select from two geothermal pools, each offering a different temperature range, between 30-41°C (86-105°F), and both provide breathtaking vistas of the nearby canyon, mountains, and glaciers. Few experiences capture the true essence of Iceland as effectively as embarking on a hike through the mesmerizing highland terrain, followed by a soothing dip in a geothermal pool.
Crafted from indigenous, natural materials such as flagstone sourced from the canyon floor, these thermal baths are fed by hot springs and meticulously designed to harmoniously integrate with the surrounding landscape. They draw inspiration from ancient techniques, mirroring the heritage pool Snorralaug, which dates back to the 10th century. The bathhouse on the premises is constructed using reclaimed timber from the local region, and even the hooks found in the changing room are fashioned from recycled horseshoes obtained from a nearby family farm.
This tour is operated by Husafell Canyon Bath.
Accomodation
Not included



Qualified, energetic and fun guides for the best adventure!
We take immense pride in our exceptional team of local guides who are professionals, experts, and friendly. Their goal is to make your tour unforgettable.