Horseriding Tour from Hveragerdi
Experience Icelandic Nature on horseback with this half-tour near Reykjavík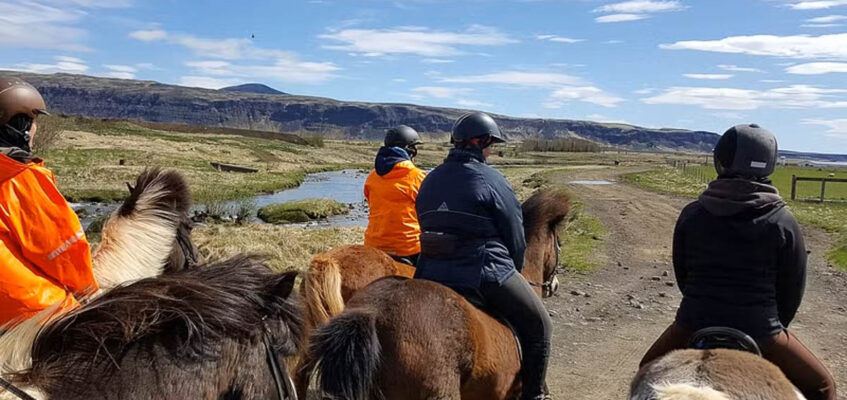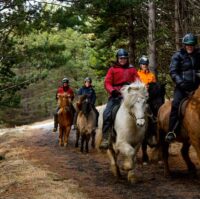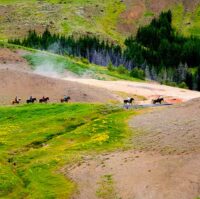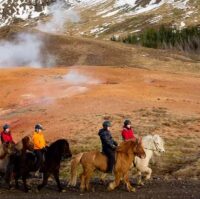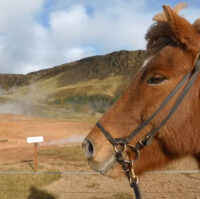 Get to know the unique icelandic horse while traversing lava fields, meadows and streams in the icelandic countryside. Icelandic horses are pure-bred, unchanged since viking times. The icelandic horse is small but sturdy and famously offers a smooth and comfortable ride. This icelandic horse has 5 gaits, with the extra gait known as the "tölt", a unique attribute among horse breeds. In simple terms the tölt means that the horse always has one foot on the ground, which leads to a smooth, almost bounce free ride. This means that icelandic horseback riding is perfect for beginners.
Our Heritage horseback riding tour is a short tour, suitable for the novice as well as experienced riders. Located on the city outskirts, our house riding Reykjavík base serves as the starting point for this small group tour, which features easy to ride trails. With riding time of 1.5-2 hours, this tour with expert tour guides is the perfect half-day tour. Join us on the best riding tour in Iceland!
This tour is operated by Eldhestar.
Accomodation
Not included



Qualified, energetic and fun guides for the best adventure!
We take immense pride in our exceptional team of local guides who are professionals, experts, and friendly. Their goal is to make your tour unforgettable.