Geosea Husavik Spa Admission Ticket
Geothermal warmth and mineral-rich waters of Húsavík in an oceanic infinity pool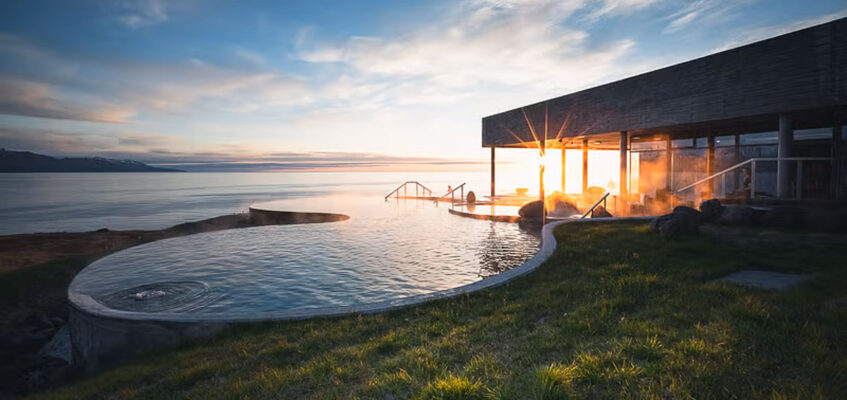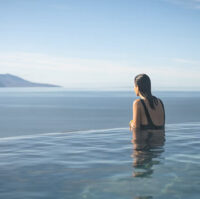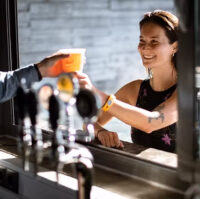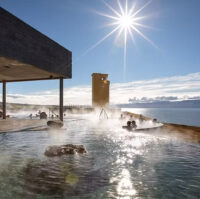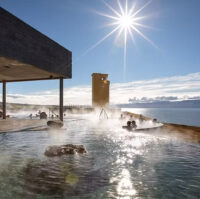 Húsavík, a quaint Icelandic town, is famous throughout the country for its centuries-old tradition of indulging in its extraordinary geothermal baths. In the mid-20th century, engineers searching for a hot water source for homes stumbled upon an astonishing geothermally heated seawater spa.
They have since transformed it into one of the most exceptional spas in all of Iceland. Residents have reaped the health benefits of immersing themselves in the mineral-rich, geothermally heated seawater. It has proven especially effective for individuals with skin conditions, such as psoriasis, which have seen remarkable improvements through the therapeutic qualities of these magical waters.
The geothermal water at Geosea originates from two boreholes—one situated near an old cheese barrel and the other in proximity to Húsavík harbor. The water flows directly from these boreholes into the sea, ensuring its complete hygiene, without the need for any cleaning agents. This renders it a completely organic and natural sea spa that promises enjoyment for all.
This experience is operated by Geosea Geothermal Baths.
Accomodation
Not included



Qualified, energetic and fun guides for the best adventure!
We take immense pride in our exceptional team of local guides who are professionals, experts, and friendly. Their goal is to make your tour unforgettable.