Fly Over Iceland Admission Ticket
You'll be seated with your feet dangling in front of a massive 360 square meter spherical screen, and our film will transport you on an exhilarating journey across Iceland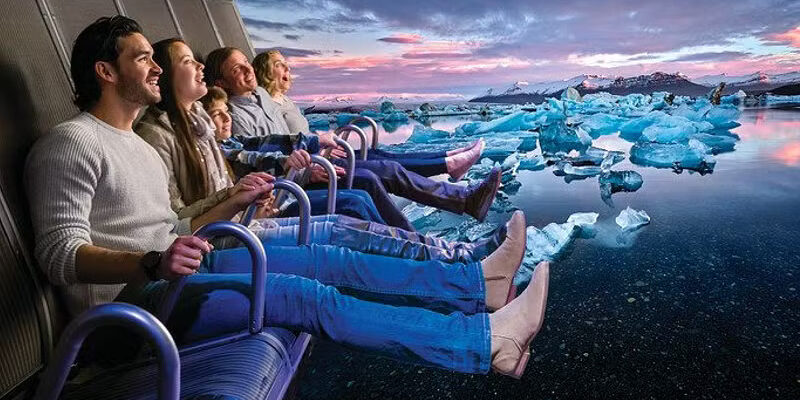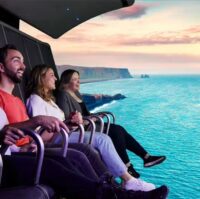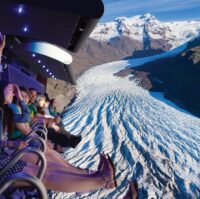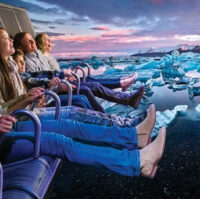 FlyOver Iceland is situated in the vibrant Grandi Harbor District and offers an all-season attraction that will take you on a mesmerizing journey across Iceland. Experience the sensation of soaring over the country's diverse landscapes, from land and sea to ice, all while moving with the arctic winds.
This immersive flight adventure uses cutting-edge technology to simulate the feeling of flight. You'll sit with your feet suspended in front of a 20-meter spherical screen as our film whisks you away on a thrilling tour of Iceland. Special effects like wind, mist, and scents, combined with the ride's motion, create an unforgettable experience. Before your flight, you'll be treated to pre-ride events that immerse you in the magic of Iceland.
This tour is operated by Flyover Iceland.
Accomodation
Not included



Qualified, energetic and fun guides for the best adventure!
We take immense pride in our exceptional team of local guides who are professionals, experts, and friendly. Their goal is to make your tour unforgettable.