Diving in Silfra & Whale Watching Self Drive Tour
Experience Silfra Diving and Whale Watching on a Boat Tour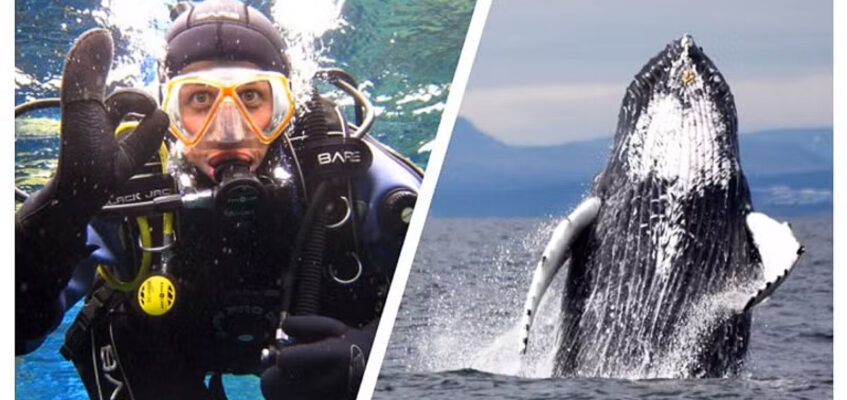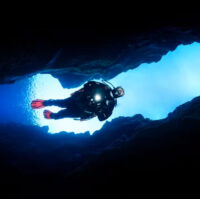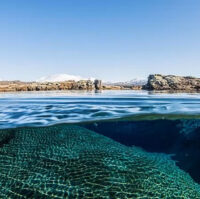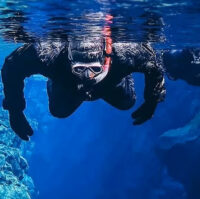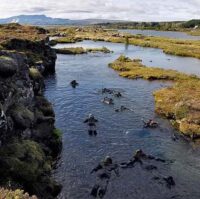 Drive yourself to Þingvellir National Park, located approximately 45 km from Reykjavík. Immerse yourself in the extraordinary experience of diving in the crystal-clear glacial waters of Silfra, where you can enjoy over 100 meters of visibility encompassing its breathtaking surroundings. Furthermore, you'll have the unique opportunity to swim between two continents, providing an excellent view of the fissure that separates the European and American continental plates. The total diving duration is approximately 3 hours, including one dive and the chance to explore Silfra Hall, Silfra Cathedral, and Silfra Lagoon.
Following your diving adventure, please return to Reykjavík Old Harbour to embark on the whale-watching tour, commencing at 14:00. During the cruise, you're likely to encounter Minke whales, dolphins, porpoises, and possibly even Humpback whales! After an exhilarating exploration of these magnificent marine creatures and seabirds in Faxaflói Bay, we'll return to the harbor around 17:00, where our shuttle bus will take you back to your hotel.
To engage in diving at Silfra, there are specific requirements and criteria that participants must meet:
Certification or Experience: Participants must either hold a valid certification as a dry suit diver or provide evidence of at least 10 logged dry suit dives within the past two years. This proof should be in the form of a written confirmation from an instructor affiliated with a globally recognized diving organization.
Medical Statement: All diving participants are required to carefully review and sign a "Diving Silfra Medical Statement." If necessary, individuals must follow any instructions provided for obtaining medical clearance from a doctor for the tour.
Age and Height/Weight Criteria: Participants must be at least 18 years old (17 with parental permission) and no older than 65 years.
They should have a height of at least 150 cm and weigh a minimum of 45 kg, but not exceed 120 kg. Additionally, they should be physically fit.
Diver Certification: Participants must possess certification as a diver at the level of PADI Open Water or an equivalent certification. Proof of this certification should be brought along.
Comfort with Dry Suit: Be prepared to wear a sometimes snug and constricting dry suit. Prior dry suit diving experience is recommended to ensure comfort.
Swimming Abilities: Participants should feel comfortable in the water and possess the ability to swim.
These requirements are in place to ensure the safety and preparedness of all participants in order to fully enjoy and benefit from the Silfra diving experience.
This tour is operated by DIVE & Elding.
Accomodation
Not included



Qualified, energetic and fun guides for the best adventure!
We take immense pride in our exceptional team of local guides who are professionals, experts, and friendly. Their goal is to make your tour unforgettable.