Whales of Iceland Museum Admission Ticket
Explore the fascinating world of whales at the Whales of Iceland Museum!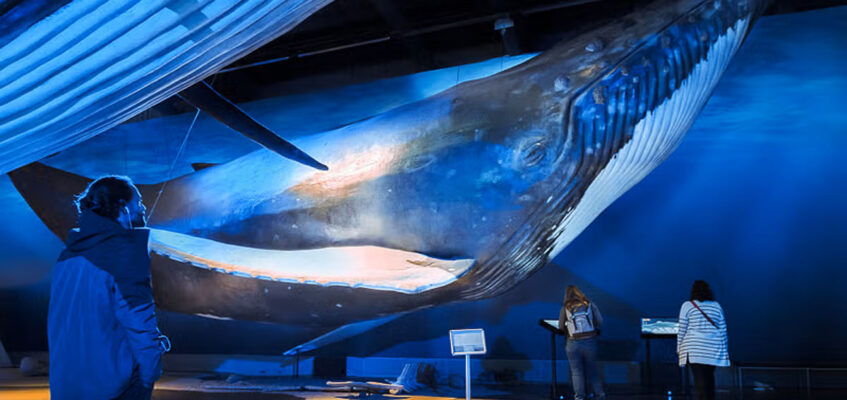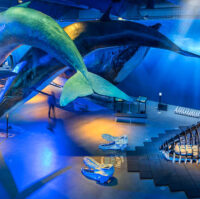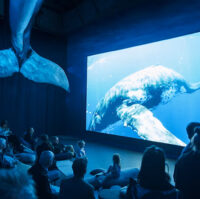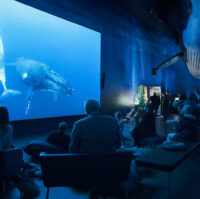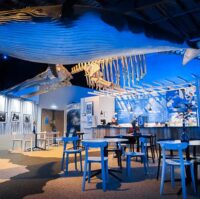 Explore the underwater world of whales in an interactive museum featuring 23 life-size whale models at Whales of Iceland! This educational attraction is a must-visit in Reykjavik, suitable for all ages.
Step into a world filled with whale songs, underwater sounds, and informative exhibits. Walk alongside these massive cetaceans, gaining a true sense of their size, and feel free to touch and examine each whale.
This tour is operated by our trusted partner.
Accomodation
Not included



Qualified, energetic and fun guides for the best adventure!
We take immense pride in our exceptional team of local guides who are professionals, experts, and friendly. Their goal is to make your tour unforgettable.
What's included & excluded
Free parking & Wi-Fi

Live guided tour of Whales of Iceland daily at 11:00 & 15:00 for all ticket holders.

Audio guide (available in 16+ languages) - we recommend bringing headphones compatible with your smartphone
What do I need to bring
Headphones

An appetite for knowledge
Important information
Cancellation policy: Cancellation fee of 0% if cancelled
Traveler's reviews
You need to check these out
Sigurjon was our guide and he was extremely knowledgeable and shared his passion and love for Iceland and for Icelandic music with us, and by the end of the tour he had made us his family. The places ...
Sigurjon was our tour guide and he was extremely knowledgeable and fun. He shared his passion for music and for Iceland with us, and by the end of the journey we were like a family, all discovering Ic...
Due to many late cancellations, we were only 3 of us on this tour. Many thanks to BusTravel Iceland for having maintained this excursion and to Runar and Gisli who properly made our day. The spots are...
The tour is very well-paced, and although you see a lot on the tour you do not feel that you are being rushed from one place to the next. There were good facilities (toilets, food) at most of the plac...
Everything in this tour was amazing. From the easy to find bus stop, to the perfect timing of the driver, the guide, the tour itself, ecc... My guide was "Baggy" and the driver "Albert" and they both ...
Sigurjon was our guide and he was extremely knowledgeable and shared his passion and love for Iceland and for Icelandic music with us, and by the end of the tour he had made us his family. The places we visited were breathtaking and awe inspiring and it was a magical day. Highly recommended!! Wear waterproof clothing because you will get wet!!
Sigurjon was our tour guide and he was extremely knowledgeable and fun. He shared his passion for music and for Iceland with us, and by the end of the journey we were like a family, all discovering Iceland's beauty together and having a great day!!! The places we visited were breathtakingly beautiful and otherworldly. Great time!!!
Due to many late cancellations, we were only 3 of us on this tour. Many thanks to BusTravel Iceland for having maintained this excursion and to Runar and Gisli who properly made our day. The spots are absolutely stunning and we learned a lot about Icelandic history and way of life. Unforgettable !!!
The tour is very well-paced, and although you see a lot on the tour you do not feel that you are being rushed from one place to the next. There were good facilities (toilets, food) at most of the places we stopped, and there was plenty of time to buy lunch if you didn't bring your own. Josip (guide) and Piotr (driver) were both wonderful. The bus was very modern and clean, and Piotr navigated the wet and windy roads very safely. Josip was very knowledgeable and had a great sense of humour. I enjoyed hearing about how he came to live in Iceland, and he had lots of interesting things to say about the sights we saw and about Iceland more generally. Highly recommend!
Everything in this tour was amazing. From the easy to find bus stop, to the perfect timing of the driver, the guide, the tour itself, ecc... My guide was "Baggy" and the driver "Albert" and they both were highly qualified and super funny. Every sublime stop of the tour included a satisfing overview of the geological and cultural story of the sites, with Baggy explainig it. During the long travel form Reykjavik the guide would tell us lots of curiosities about Iceland and its people. Always in time with no problems during the tour and pretty cheap. Recommended!
The places were breathtakingly beautiful. Kudos to our guide Monika who made the trip really enjoyable. She is dedicated, witty, knowledgable and enthusiastic about Icelandic cultures, and she was well prepared for the trip with all the needs.
The tour filled all our expectations. Beautiful views and great food. We ended with the blue lagoon which is a very relaxing experience. Our guide Tony provided good background information and context about Iceland.
Excelent experience, our guide Adam is an excelent story teller and provided us with marvelous background and history about each and all the places we visited.
Amazing things to see. Just go. Areq and Monika did fantastic job. Thanks for the experience!!
Where can I start?. We had booked for the small group tour of the Snaefellsness Peninsula and met at Bus stop 1 by the City Hall. Pick up was easy and smooth as we made other pick ups before heading off on our tour. The weather was great. The odd heavy shower mixed with brilliant sunshine, sometimes both at once, made for stunning photographic effects. Our driver stopped at a supermarket so everyone could stock up on food for the day if they wished. The group were all really friendly. Lots of toilet breaks were made during the day as well. I was travelling with my 15 yr old Grandson and he absolutely loved every part of this trip, as did I. Every place we visited was exciting and interesting as was just watching the beautiful scenery from the minibus. You can read about the various sites we visited on Bus Travel Icelands web page although we had booked through TUI. BUT, now a special mention has to go to our driver and guide Tony. He was interesting, informative and went just that little bit extra each time we stopped. I liked the way we weren't just guided off the bus to go to a particular site. He often came with us, explaining and showing us things. It made an enormous difference to our enjoyment of the day and I hope he gets to read this review because he enabled us to make special memories that will stay with us forever and for that we are grateful. We enjoyed our other tours as well but this one was that extra bit special albeit a very long day. Highly recommended.
We experienced Iceland's natural beauty on the Golden Circle Small Group tour. Traveling by small van instead of a large coach made for a much more personal experience with the guide and fellow passengers. The weather was fantastic! Blue sky and warm temperatures. Although some of the sites were crowded, we were able to navigate easily and never felt crowded or rushed. The tomato farm visit in particular was informative, pleasant and absolutely delicious in a beautiful setting with horses to boot! We were allowed to get up close and personal with Icelandic horses. Alexander our guide was friendly and informative. He knew Icelands history, geography, legends and people. He discussed both explorers and trolls, and even sang to us. Alexander was truly one of the most entertaining and exceptional guides we have experienced. Overall, this was a great tour that we thoroughly enjoyed and highly recommend!
We had Omar and the red haired lady who were fantastic. I feel like we got a lot more information about northern Iceland than we expected. They were both so friendly and knowledgeable We highly recommend this tour and these 2 people. All i can say is it was a great experience for my wife and iI.
Did this tour guided by Monika. It was fantastic! A great selection of sites, good pacing and timing at each stop to give you a chance to experience everything. Our guide was funny and friendly and included such interesting history and facts the whole way. I loved that she also played us Icelandic artists and shared the playlist with me! I learned a lot and saw incredible places. Definitely recommend!
Absolutely loved this tour of the volcano sites and blue lagoon, tour guide was ace kept us well informed and a very funny guy. Best tour of our Icelandic holiday
A amazing day trip at the lake and Waterfall of the Gods with Vic - fantastic singer btw - and Chris. The view was amazing. The timetable was amazing as well as we didn't have any trouble with our cruise departure. Everything ran perfectly smooth. We had a lot of fun. We Really hope to travel with you again guys .
This was the best experience me and my partner were able to partake in during our holiday. Bogi, our tour guide was amazing. He hyped us up for the long hike ahead and taught us the Icelandic song for good karma. He was very helpful and friendly, made sure that everyone was safe and no one was left behind! Thank you also for helping me down the hill!! Our expected hike was unfortunately closed due to moss fires and we ended up on a more difficult and longer hike but the views and experience were totally worth it. Please don't even think about booking this tour, just BOOK IT! There's no discussion or second guessing, it is the best experience you could ask for. Thank you again Bogi
An awesome experience to witness the display of fireworks. Guides were friendly, helpful and professional. Some areas for improvement though: - The bus spent more than an hour picking up customers. Tour appears overbooked. If so many customers, it would be better to arrange for 2 buses. - Our bus broke down half way to the destination. As a result, we waited close to an hour for the new bus to arrive.
Iga was our guide and he was very knowledgeable and funny local that introduced us to Iceland; we had a short but amazing time in the stops, that are of course breathtaking. The day was beautiful we were lucky. Don't hesitate if you're on a budget short trip to Iceland like us. Professional and on time.
We had a very nice day spent exploring the breathtaking south coast. We were lucky with our israeli guide, living there 10 years with lots of stories to tell, which is along with the waterfalls and landscapes my favorite memory. Don't hesitate to book if you are looking for something inexpensive to make the most of your short time in Iceland like us.
I booked this tour through Arctic Adventures and the process was easy. When i reached out to BTI with questions they were very prompt with replies and had excellent communication. I was skeptical about a big bus tour but because of the boat ride booked this for my family of 4. We were picked up in a smaller bus ontime to meet the bigger bus. Pick up was a breeze. And the directions they had given us were excellent. Our Tour Director was Chiara and Driver Eugene. These two did an outstanding job and made the day go smooth and kept us engaged for 14 hours. I didn't even want to nap incase i missed a interesting fact or story that Chiara told. She was sweet, kind, very precise in her directions, very thorough and very knowledgable. We learned so much during the day and felt safe and well taken care of by her. The lunch stop at a small town was excellent the pork shank was very tasty although it was not a fancy place it did the job and gave us a taste of true Iceland. Every moment was better than the next, there is no hard walking on this tour and anyone can do it. The sights are wondrous and diamond beach and the glacier lagoon and boat ride were just stunning. Chiara made sure to give us time to take it all in. We hit all the promised spots. It was a well thought out tour and money well spent. Eugene was a careful driver and smooth and made sure he slowed down when Chiara pointed something out. I did not feel exhausted at the end of the day although it was so long , bus was comfortable and big windows cleaned to take nice pictures from. Two comments. I did feel rushed in VIK for dinner as it was only around 40 minutes and the staff at the rest stop could not get the orders done on time and so we could not finish a meal and gulped it down. We did not have enough time to see the beach near the rest stop as a result. **you will not be seeing the Reynisdrager basalt stacks in this tour except from afar at the dinner stop in VIK** I would have dearly liked even a 15 minute stop at the Iconic Skogafoss waterfall. We saw it from a far and perhaps if we were given a choice to stop for a picture most folks would have said yes. It would have completed a perfect tour. It was a sight i really wanted to see but could not and never got the chance again on my trip. Maybe cut short on the smaller waterfall we visited by the campground and add Skogafoss instead. All in all, a memorable day in my life and Chiara really showed us so much passion and interest in her job and her country. The company also went above and beyond in helping us recover a fallen/ lost phone in the small shuttle bus - a big THANK YOU to all those who helped find and return it. You all were great in your communication right throughout. I did a lot of research in booking this tour, I still feel its the best South Coast tour affordable for a family and one that will guarantee a glacier boat ride. ( when I looked online the boat ride had no slots available to the public but BTI was able to secure spots) Book without hesitation. Great Company -
Great day out visiting Icelands natural features. Jennifer, our guide provided interesting & entertaining commentary, was always willing to help with a bubbly personality. Time was given at each stop but Jennifer gave clear instructions that kept the timing of the day on track.
I had a great experience with this tour/hike. Our guide Omar was very knowledgable and I learned a lot during this trip. He even took cool pictures of me and my friend lol We did this tour 2 days after the most recent volcano eruption but we didn't get to see the active area due to safety reasons. Still a very fun experience!
Our travel guide was Jennifer and she was amazing! She told us so many interesting things along the ride! She kept us on track, explained everything and told us so many things about the people of Iceland and the Island itself. Great tour and would highly recommend it!
Outstanding!!! Our tour guide Chiara is so inspiring and gave us a fantastic day with lots of knowledge about the glaciers, volcanoes and settlement of Iceland and with beautiful stories and legends from Iceland. Add to that the fantastic scenery, Diamant Beach, the breathtaking sight of the glacier lagoon and wonderful waterfalls! Eugen, our bus driver took us safely everywhere and I thank them for this wonderful day! Always happy to do it again! Warm greetings, Andrea
Toller guide Mia und Busfahrer Lukas! Es war ein spannender Tag!
This tour was absolutely amazing and unforgettable. Everything we saw was beyond anything we could imagine. Geri taught us so much about everything we saw which was great! We learned so much about not only the spots we saw but Iceland in general as well. He constantly made us laugh and made sure everybody was having a good time. Our driver Lukas was great too! So much driving and still in a positive mood. Thanks to both of you for an experience we will remember for the rest of our lives!
Starting from the prompt pick up, to the witty commentary, and overall fantastic experience, I would recommend this tour to anyone. Geri, our guide, was extremely knowledgeable and very entertaining during the bus rides between stops. He explained each stop and let us explore (within reason of course) as long as we all came back to the bus at the correct time. He answered all the questions we had and was extremely passionate about his job. I love seeing people enjoy what they do and Geri absolutely is an asset to your company. Our driver, Lukas, was efficient and safe throughout the day. Not once did I feel unsafe on the bus. They provided not only a memorable experience but a safe and fun environment for us. I feel as if we lucked out with having them for our day tour guides. The second half of the tour was the northern lights, guided by Mia and driven by Artur was amazing. She explained very thoroughly what to expect with the Aurora and explained in detailed scientific terms, yet still simple enough to understand. It was awesome to learn about how the northern lights happen and why they happen and then to be able to see them— that was truly a gift that I'll remember for the rest of my life. Mia made sure we all saw them with our own two eyes and then made sure to send everyone pictures that she took, so we could enjoy the natural beauty of the lights. She went above and beyond to give everyone an amazing experience on a tour that was a shot in the dark to see if we could even see anything. Artur was a fantastic driver and like earlier in the day, I did not feel unsafe at all while on the bus. This tour was beyond amazing and I wish I could go back and do it all again tomorrow. Your guides are knowledgeable, kind and also very funny and personable! Many thanks to them for an amazing day I won't soon forget.
This tour was full of adventures. Beggi was great guide! Long drive of course but it's completely worth to do so. This tour does not cover Vík Village and Reynisdrangar Sea Stacks. We stop at vik village for dinner but did not get any chance to see anything. There must be dedicated time to explore if it was mentioned in the tour description.
I'm a solo traveller. It was one of the best tours yoh could do in iceland. It is a spectacular sight when the glacier comes into view. The tour highlights the best waterfalls, the glacier lagoon and the diamond Beach. The tour guide, Becci (because his real name is too hard to pronounce) and the driver, Michael were well seasoned professionals. I actually had a midnight flight to catch after the tour. The tour guide and driver arranged transport for me to be able to reach BSI on time to stay on schedule to catch my flight. They went above and beyond to arrange a car for me to BSI so that the other guests' plans won't be hindered either. Thanks so much Becci and Michael for the help and for the amazing tour!
This was really great tour, our guide jennifer was super friendly tour itself cover all the points really well. The only thing could be better is that the last stop of this tour Thingvellir National Park, we just got 10 mins to explore. I feel this is really less.
First of all, volcano was really good. Great to see lava very closely. Very much disappointed with your guide Dannis!! He was very poor in communication of timings. He was just running during volcano hike without considering not everyone is expert in hiking. We feel he was very rude with us specially. He was not explaining anything at all just running here and there. After two fantastic tours, very very very disappointed with this one.
Our tour guide Becci is so nice, entertaining, funny and very knowledgeable history of Iceland. Becci and Eugene our bus driver is amazing & beautiful tour both gave us. My husband and I got some stunning gorgeous pictures to show off breathtaking views! Becci is wonderful he even said my name correct hard to pronounce. Thank you!
What a fantastic way to spend a day in Iceland. So many great natural wonders. Perla , our guide, was amazing!! She was so entertaining, knowledgeable, and kind.. She sang for us, told stories and explained things so well. At one point one person was confused and went to the wrong meeting point. She professionals handled the situation, kept it light hearted and ensured her and all of us that everything was okay. There was a few people from a cruise ship with us, Due to the delay we were running a little late. To make sure they made it back on board, they were dropped at the ship port vs. the meeting point. Our driver let me use his phone to make a call home to deal with a family situation. All around a fantastic day and outstanding care and service.
The tour was guided by Tom. I'm not sure if he's just a guide, musician and comedian or if there is more. But it's safe to say he was the funniest tour guide we've met - while getting us very nice storys and informations about iceland. Oh and the tour was beautiful as well! ;) The waterfall ist faszinating and the coffee & cake break on the farm is heart warming.
We had a chance to have an amazing Journey through one of the most spectacular sights of Iceland = the Breathtaking Waterfalls Skogafoss and Seljalandsfoss, the Mystic Black Sand Beach with its charming Ocean Stone Figures and the Mighty Glacier !! Our guide Heikki was a brilliant helpful guy, who lead us trough all great places with inetersting stories and he made fantastic pictures of our group of 7 from Bulgaria ! We had the unique chance to have 4 Weathers Seasons within 1 day and the weather perfectly corresponded with each place visited = shinning sun at both Waterfalls, gloomy and dark atmosphere at Black Sand Beach and snowing at the Glacier !! One phenomenal day in our lifes, which ended with going behind the most beatifull Waterfall in Icelend - Seljalandsfoss = I am still there ..... in my dreams !!! Highly recommend this trip to everyone = you will never forget it !!
Professional, communicative, Very konowledgeable guide. The trip to Golden Circle Day with Kerid Volcanic Crater, with Jennifer as a guide is highly recommended.
We had a wonderful daytime visiting all these beautiful places. Our guide Jennifer made the tour even more interesting telling us the history and funny anecdotes about every place we visited.
Really nice tour that met all the expectations.Our guide/driver Siggí was really great. Very friendly and professional and he also made additional stops but we still had sufficient time on the scheduled stops. Small bus(20pax) that made the stops very efficient.Weather was sometimes really bad during bus rides but we were lucky during the stops. Highly recommended, big thumbs up for Siggí
This was a great tour. Dennis was our guide and he did a great job of maximizing our experience and making the most of the time. I definitely recommend doing this tour as a small group, it's a long day of driving and the stops are short but if you are like me and don't want the complications of renting a car, this is an excellent and efficient way to hit the most popular spots. Be sure to be on time for pickup, and bring waterproof clothes to get close to the waterfalls.
This was a great tour. Dennis was our guide and he did a great job of maximizing our experience and making the most of the time. I definitely recommend doing this tour as a small group, it's a long day of driving and the stops are short but if you are like me and don't want the complications of renting a car, this is an excellent and efficient way to hit the most popular spots. Be sure to be on time for pickup, and bring waterproof clothes to get close to the waterfalls.
We previously had a bad experience which such tours but it was amazing. Our guide, Siggi, made us feel like a group of friends exploring nature together. We did a few spots that weren't planned. The tour itself is great, beautiful nature ! But Siggi is really exceptional! His sense of humour and his capability to bring everyone together, talking to you as if you'd known him forever; he really goes above and beyond a classic tour guide. He is really a free spirit, goes with the flow but is very knowledgeable about the area. He managed to tell us stories and fun facts throughout the tour; he is very passionate! Would 100% recommend :) -Mathis & Eric
If you get lucky, you will have a guide called Omar
Amazing tour with an amazing guide that you don't want to miss out! All the sites are breathtaking and you will get loads of information on geography, culture and history of Iceland and some good sense of humor on top! Highly recommended!
It was cold on our trip but Runner was informative and helpful. Showed how Iceland was sooooo different. Bus was clean and comfortable.
Our Tour was fabulous, the weather fantastic and the places we visited were beyond human's imagination !! Our guide H.B.O. was amazing !! He made an unforgettable atmosphere throughout all the journey, combining wonderful Icelandic music of different popular artists + interesting nature and historical facts and explanations! At all places he made the best possible pictures of our group of 7 and his sense of humor gave an incompatible touch of superb mood all the way to the sites and back to Rejkyavik !! We will never forget this Fairy-tale Journey !!
The tour guide was exceptional and very knowledgeable! Bus driver was very courteous and pleasant! Highly recommend!
We have amazing experience with bus travel & their services, well guided tour Our guide Mia was very nice, informative & helpful, just a beautiful experience.
We couldn't see the lights first night so bus travel rescheduled it for another night without any trouble, & like this we saw northern lights on 3rd night. Definitely I will recommend bus travel, very helpful very convenient very nice
One of best tours of my life thanks to the amazing guide Mia and the beautiful weather (I was super lucky)!
Amazing tour, lots of amazing views and it was overall a great experience. Especially with having Devin (I hope I got the spelling right!) as our tour guide. He is a very funny, friendly Arizona native with great Icelandic pronunciation skills! Would definitely recommend, would definitely book again!
Had a great time on the tour, Siggi our guide was fantastic and the best tour guide I've had. Learnt a lot about Iceland and the different spots across the peninsula and saw some amazing sights. Highly recommended!
This was my first tour with Bus travel Iceland and it was one I'll not forget for a very long time. It was a very long tour but it never got boring because of all the amazing stories tour guide Alan shared. Alan was an exceptional guide who told us about history of a place, mythological stories , general trivia and also museum and restaurant recommendations in Reykjavik. A very well managed and planned tour! Would book with bus travel again!
Thank you Siggy you really made my day! Keep your good mood, sens of humour and your passion for your work!
Our family had a wonderful day on this tour with Roman. The sights were spectacular and we didn't feel rushed at any of the places visited. We loved the tomato greenhouse and Icelandic horses! We really enjoyed the tour. Thanks BusTravel Iceland!
Our family enjoyed the South Coast tour very much. HBO gave us a lot of information about Iceland. We highly recommend the tour.
We did the Northern Lights tour twice. The first night we saw a sky full of stars but didn't see the lights. We went again the second night with Esther. She was a wonderful driver and guide., and eventually we did see the magical Aurora! Would highly recommend the tour to all.
Our tour guide Denis what pretty damn amazing. He was very funny, cracking jokes almost every 10 minutes. We were very lucky, the weather was amzing, sunny with just a bit or wind. We visited Skogafoss, Solhelmajökull, Vik village, Vik black beach, Rejnisfjara black beach, Seljalandfoss. My personal favourites where the Vik black beach and Seljalandfoss, where we climbed up the stairs and also saw it from above. We also had smaller stops in a small town to check the mark where the North American and Eurasian tectonic plates meet, a tiny old viking house and the church above Vik. The problems started at night. We booked this double trip, because we knew that at night we will see Northern Lights, it was high activity with clear sky (really good combo). After waiting in the bus stop for more then an hour, someone finally told us that the system had an issue, and we were not on the list for that night. We rescheduled the day after and saw nothing. So, learning from our experience maybe call them the day before just to check if everything is fine. For me this day was still a pretty damn good experience, so all in all 4/5.
We had a great time thanks to our guide Becky! He adjusted the tour for us which got us to see 2 glaciers not listed that were breath taking. Our bus driver did a fantastic job driving us and even when the conditions got bad he was awesome. The long drive is worth it for sure!
Denis our guide was amazing. Very funny and informative. Would highly recommend him
Me and my wife loved this tour. Dennis make this Northern Lights tour so especial because I think that he LOVE the Northern Lights and when someone enjoy with his works, all works perfect. Really I think Dennis does the best for make us this tour unforgettable. Thanks for all Dennis, I wish you the best!!!
For first, Karol was an amazing guide and driver, he explained a lot of things about Iceland and the golden circle. I think that he is one of the best guides for makes this kind of tours because he is so funny and friendly. Thank you for all Karol, I wish the best for you.
Great tour! Monika was very knowledgeable. The scenery was beautiful, and the secret lagoon was a great way to warm up from the cold outside. We were unable to see the Northern Lights our first time out and were able to rebook the next night.
This tour was wonderful! Our driver (Tomek) and guide (Bigge) were great. Bigge was really funny, and gave us a lot of background information about Iceland. After telling us of their tradition of storytelling and singing, he even sang us 2 Icelandic poems! And he had a great voice too!! Although the tour is long, it didn't seem like it. The bus was very comfortable. This was a great way to see the landscape. Highly recommend!
Today I went on this tour with our guide Howser, It was absolutely fascinating. Howser gave us 12 hours long nice information about specific places and attractions, so it never got boring. 5/5
We were so lucky to have Denis as our tour guide. He was so incredible and allowed us to see all the beauty of the northern lights. So enthusiastic and even snapped some great photos of us with the northern lights in the back ground. Couldn't have asked for a better experience!
Absolutely amazing experience! Our tour guide Denis was very knowledgeable about the northern lights and knew exactly where to take us. We had the most incredible view it lit up the sky dancing around
Denis was our tour guide and led us right to the lights!!!! I know some of this is luck but he was so reassuring we would see them and WOW we got a show!!!!! He was so enthusiastic and took pictures for us! It was amazing and a check off the bucket list.
I do the tour yesterday, it s impressive, a lot of things to watch, feel a lot of emotions. But the best thing in the day is the super Guide Tòmas.. I think the best in all Iceland.. Thank Tom for the experience i take with me 4ever...
Great tour led by charismatic guide called Thor. He provided hot chocolate for us which was lovely and necessary in the freezing temperatures. He was also very knowledgeable and experienced so he chose a very good spot to catch the lights. We also saw the lights in the end which was extraordinary! Would recommend bringing wind resistant clothing (especially a face covering/scarf) as you could be standing there for a long time!
To be honest: i did not expect anything from this tour as booking.com gave me a voucher for it. Having travelled through Iceland in a camper van, being alone in the icelandic sublime wilderness, avoiding touristy places, i did the grand golden circle tour at my last day in iceland. And if it wasn´t for this lovely guide i wouldn´t recommend doing a big bus tour but want you to rather go experience it during early mornings or late nights all by yourself. But Bergsteinn Jónsson was enchanting and he made my last day in Iceland an absolute highlight. This man made strangers kinswomen, knew everything, sang us rhymes and cared for everybody as they were family. Every traveller and company should feel absolutely honoured to spend time with this unbelievably warm hearted human. i did not want this tour to end!
Fantastic day, me and my wife did this trip and wasn't disappointed by anything. Would definitely recommend this trip but try and get on the bus with a driver called Howser. The man is brilliant and makes your trip interesting and fun. All round 5 stars for the trip and driver. (Hope the company tell Howser he's a gooden)
This tour was far more interesting and enjoyable than I expected! Having seen an amazing waterfall the day before on a Golden Circle tour I thought it would be more of the same. it certainly wasn't! We got close to a glacier tongue which was the highlight of the tour for me but everything was awe inspiring and it was easy to take hundreds of photos. Even the landscape we passed on the coach journey was brought to life by our wonderful tour guide Alun, who although not a native Icelander, had all the enthusiasm and knowledge of a local. He made our trip extra special with his interesting stories and information. I recommend this tour highly. Despite being a long and tiring day it was well worth it. I just wish we had longer at each stop .
When all other tour operators cancelled their tours because of the weather conditions and poor visibility, Iceland Bus Travel were the only company still operating and we managed to see the Northern Lights twice in one night in two separate locations! Alvaro is a superstar and was a great help when booking the tour. Fantastic customer service. The guide knew where to go to spot the lights. The only gripe I have is that we had to wait for an hour at the bus stop in gale force winds and snow. This was due to a technical problem which delayed the pick ups. A message to let us know there is delay would've been appreciated. But we saw the Northern Lights so I'm a satisfied customer and I would book with Iceland Bus Travel again. Very reasonably priced. Would recommend to others.
We went on the tour with Daniel, the Aurora Whisperer. He was a brilliant, knowledgable guide on the northern lights. We saw the lights straight away. We couldn't recommend enough, he was fab.
Just heading home from this excellent day trip. Waterfalls, glacier, black sand beach and great place for lunch in Vik. Karol our guide was great and full of information. We were very lucky with the weather. Good trip to do as a small group.
Picked up on time and transferred to a central location where all the coaches meet and you switch coach to your chosen tour. We did the golden circle and secret lagoon on Friday 10th February with Gudrun so we were delighted to learn that she was to be our guide for today's trip too. It's a long day to Vik but we enjoyed the Icelandic music played and had a nice group of people to share the day with. Approx 20 on the mini bus so a little crampt. Would have liked slightly more time at the Glacier but I think the comfort break was needed. Lots of anecdotes about the areas we passed through. Thoroughly enjoyed seeing the waterfalls and Glacier. Sight of black sand was a first for me too.
With so many great reviews, I selected this tour as it was fitting all the right check boxes for me. But here is an honest review of this tour. My review is only specific to this tour and NOT to Bustravel.com as they have few amazing tours as well. 1. The duration of this tour is mentioned as 14 hours but infact, you will end up spending 15-16 hours in actual. If you have a late night flight to catch, please skip this tour. 2. Unnecessary breaks and stops in between which made us skip 2 waterfalls (rather 1 I would say). We did not see any waterfall during the day, and only on our return trip, we took a 15 minutes break to see Seljalandsfoss Waterfall with artificial lights and halogens 3. First 6 hours of the tour, only bus travel, breaks and NO sightseeing. Actually, you will spend more than 80% of this tour's time in bus! Our tour had a delayed start, then a breakfast break after 1.5 hours (30 mins), then a rest break after 1.5 hours (15 mins) and then a lunch break after 2 hours (45 mins) 4. You will NOT see "Vík Village with Reynisdrangar sea stacks photo opportunity" as it is just a lunch stop. So you need to first get your lunch, and then if you have time, visit the close by black sand beach (10 mins walk to and fro). This is what they call Reynisdrangar sea stacks photography opportunity. 5. The schedule was very tight, we reached back Reykjavik at 11 pm. This is after excluding Stjórnarfoss waterfall and doing Seljalandsfoss Waterfall in 15 mins. So my advice is, do not expect too much from this tour as travelling this far and expecting these places to be seen within this timeframe, would be impossible.
We were picked up at our chosen bus stop (4) and driven a short distance to be transferred over to our tour coach for the day. Gudrun was our guide for the day. She was just brilliant. Friendly, informative, very knowledgeable and rightly passionate about her Country. She gave us lots of interesting information & snippets about the areas which added to the enjoyment of the day. We especially enjoyed the secret lagoon and the gullfoss waterfalls. It was a shame the weather wasn't kind at times but we thoroughly enjoyed the day. Thank you Gudrun.
We were a little sceptical after all other northern lights tours were cancelled for the night. They were an hour late picking us up due to bus problems but kept us up to date with texts on pick up. The tour guide Pocho had stepped in last minute to take us out and he was incredible! After everyone feeling a bit deflated to start with after being late he picked everyone's spirits up and made the tour incredible. We went out to a spot where there were no others and he explained how to view the lights and how to know when they were going to appear. We saw them within about 15 minutes of being at the spot and they kept appearing and disappearing. He kept us comfortable in the cold winds with hot chocolate and snacks and made everyone feel welcome. Would highly recommend this tour and we are very glad we booked with them after another company had cancelled twice.
It was the only tour still running in very challenging weather conditions in other words a 'regular day in Iceland' (strong wind, rain, snow all together)! our guide Tom was brilliant , made us feel safe and gave us loads of insight on Icelandic life. We loved the tectonic plates, the geysers, the waterfall, the crate, the farm and the blue lagoon, we had a truly amazing experience. Highly recommend!
Weather was terrible but our guide Tom kept us safe...wind and snow was bad and visibility wasn't great but hats off to Tom for his amazing driving...we also thought it was great that he walked with us and told us facts in thingellvir (however u spell it) lol...all in all a very knowledgeable and funny guy...Thank u Tom n enjoy the beers
An amazing tour! Geri, our tour host, was friendly and professional and he gave us a lot of useful and interesting information. The driver (sorry I don't remember the name) was super professional too. I did this tour during mid December and we only had 4 hours of lights a day, so you need to kind of "rush" to beat the darkness and make the most of the daytime. Despite not having much light hours, I found the tour was perfectly balanced and on each stop you had enough time to discover, taking pitcures and enjoying the place. I am a solo and independent traveller and I'm not used to go on organised tour, but I found this was perfect for me!
A cold, very cold night, but one of the best experience of my life. Daniel our tour host made the tour enjoyable, we managed to see the lights and we had hot chocolate too. I couldn't ask for more!
This bus tour for the Golden Circle and Secret Lagoon was an incredible experience. Pearla was very knowledgeable and passionate about her country which made it such an interesting and educational experience. We loved to hear about the history of the places we visited and also her knowledge of the Iceland geology. We especially enjoyed her singing, in particular the 'seatbelt' song, which we now can't get out of our head. The pickups and drop offs were very easy and convenient. Communication was excellent all round. Fantastic value for money and we couldn't recommend it enough. A massive thank you to both Pearla and Christophe for making the tour so awesome.
This trip was my life's best trip. The guide Perla is amazing & I never had this type of guide in my life. Hands down she is the best & i will miss her on my every trip I know. The location is fascinating & Perla described it very well.
Besides the unpredictability of nature, this was a massive highlight for me! This country is so incredibly breathtaking and this tour does everything it can to highlight just that. We were fortunate to have some wonderful weather, so the sights were spectacular. Every sight was a wonder and delight--worth seeing. But even if they weren't, my tour guide Thor would have made it seem like a sunny day! Thor's passion, humor and optimism was infectious and he set the bar sky high as my first tour guide of the trip. I'm very thankful that I got to be shown the golden circle by him, and share some of the most delicious hot chocolate during the northern lights tour. Even though we didnt see them this time, Thor made sure that we felt like we were on an adventure every step of the way! Thank you so much!!
Today It's been a spectacular day, the guides and the driver really great, they explained everything to us wonderfully, they delighted us with Icelandic songs and candies, very nice! We Got lot of interesting information about the country, funny jokes and lot of laugh! 8 hours flew by in an instant!! on the next tour we hope to have the same group because it was an unforgettable day! Thank you very much to our tour guide, and all the team: his Brother and the driver! We Will choose Iceland bus travel again, hopefully very soon! Maura & Anna (from Italy)
The sights on the Golden Circle Afternoon Tour are very impressive but the travelling time in between stops were also made great fun and educational by our guide Siggy! My son and I had the best day. We laughed lots and learnt about Icelandic history, sport, music and modern day culture. I think we had a couple of extra unplanned spots which were great. Thanks Siggy, you are an amazing tour guide!
Amazing!!!! Definitely worth it!!! We made extra stop and even saw the northern lights and our lovely bus driver was able to pull over for us! Tomas !!! Monika & Tomas did amazing!! We had great about of time in every stop. Monika offer to take pictures of us. It was so beautiful. Ps bring Crappoos
Geweldige belevenis. Perfecte avond en volop Noorderlicht gezien. Naar 2 locaties geweest in een prima bus met een enthousiaste chauffeur die alle tijd nam voor uitleg en zelf iedereen fotografeert en de genomen foto's meteen met je deelt. Helemaal top !!
I wish I could give an extra star. I did love every single second of it, Monika and Michał did their best to keep us happy and make it work. Easily the best trip.
We took this tour and it was amazing! For starters, our guide, Monica and driver, Chris were one of the most amazing people and made the experience so much better. Despite the weather conditions, and the very strong winds, they did an excellent job giving us the full experience of the trip and keeping us calm. All in all, I would definitely recommend this tour to whoever, and hopefully you get Monica and Chris arms your guides as well because they make the whole trip even more spectacular!
Even though the lights were not that visible the service was great, Mia did an amazing job and she helped a lot during the whole trip
We arrived in Reykjavik late afternoon but decided to take a chance and book with BusTravel on their large group coach Northern Lights tour that same evening, as the aurora forecast looked promising. Our pick up was very smooth and the smaller bus took us to meet the larger coaches that we would travel on. There was a system mix up with another driver's pick up, meaning that we were delayed from leaving central Reykjavik for an hour. However this did work to our advantage in the end... The tour guide on our coach, a lovely chap called Thor, was very apologetic about the delay and provided lots of useful info while we drove out of the city to get away from the light pollution. After about a 45 minute drive north, we stopped at a place with just one other coach. It only took around 20 minutes and then the Northern Lights went crazy - we had a spectacular display right above us! This was around 11:30pm when the Lights appeared and remained dancing for at least half an hour. It was remarked that this was the best display of the season, and we know we were extremely lucky to see them this well. As long as you have patience and understanding that the Lights are not guaranteed to appear on the night that you book for, BusTravel is a great option for searching for the Northern Lights!
First time trekking a volcano, great tour guide, and really fortunate to have a photographer, Danni, along for the trip. She assisted us in taking many lovely shots, and her creations are quite masterful.
Toni is a fabulous tour guide.. Since our group was always on time, we're rewarded with extra stops. He is knowledgeable, helpful and friendly. Unfortunately one group of (6?) customers are very rude. They were loud all the way, and when others told them to quiet down when Toni is speaking, they further raised their voice. When we're leaving from Blue Lagoon, one of them dropped his beer on the hallway but he refused to even pick up the can. Toni is so patient and polite, he carefully cleaned up the spot so it wouldn't bother others in the car. Really nice guide!!
It was spectacular. Our bus driver was Tomek and our guide was Freydis (hopefully the names are spelled correctly). She was amazing: she told us all about the history, myths, traditions, interesting facts and fun facts about Iceland, places that we saw from the bus and places we visited during the tour. She had a lot of energy and was very prepared. She gave us advice literally on everything: on how to deal with the icelandic weather in winter, what clothes to wear, what make up not to wear because of the temperature, where to go to eat and to visit,... she was all that I hoped for and more. Thank you!!
They brought us to Thingvellir national park to see the lights. The guide knows very well where to look and how to capture the aurora thru the camera in case they were faint. I was happy they took us to a great spot to wait for the aurora and that we allocated a lot of time. I chose a date when the KP forecast was high, the skies were clear and new moon as we wanted no illumination and just dark skies. And it did not diaappoint and seen green, white and red colours with the naked high, it was at least a KP of 4.
My south Island tour bus missed me and bus travel quickly redirected me to this tour to the Snæfellsnes peninsula. AMAZING. I am so happy my original tour bus missed me. Howser was an exceptional tour guide. welcoming, friendly, funny and knowledgeable. we had a delicious food stop. perfect timing for each stop. would def. use this company again and would request Hjortur Howser as a guide.
Housser was a great and patient guide. We learned so much about Iceland's history of it thanks to him. We come all the way from Mexico and we definetely take this tour again, thank you so much!
Thanks for everything, Chiara you were so happy and you gave as an amazing experience in this hiking !
A big thanks to Tony ,our driver and our all day guide. The service from the Bus travel Iceland was soooooo special !
Thank you so much for this special experience!!! Hot chocolate at the end of the night was 'must '.
Thanks to Karol we had an amazing experience. All this day was full of colours and informations ! Karol was so helpful :) thank you so much
We had a very special day with Guðrún!! She is a so professional guide tour .Thank you so much :))
We loved the frozen waterfalls, the black sand beach, had a great weather with beautiful colors when the Sun was up. Pertla brought light to the tour that was in half darkness, kept the schedule tight, so we could see what we planned during daylight. A hint: please when the tour finishes, bring the Lagoon guests first to their destination, and then the other guests to the hotels.
Amazing sunny December day! This trip is a must when travelling for the first time! Our guide Perla was super nice and so was the driver Þorgeir (?) She told us about the country and also sang folkloric song! A pity that we started at 9 am (instead of 8 am when we booked, because of the agency) because we arrived at Thingvellir after the sunset.
We highly recommend this tour!! Our guide IGA was super funny and told us very interesting stories and recommendations. The places we saw were amazing, and Iga and the driver (Peter?) offered us some extra stops!
Definitely the best tour we booked! We were amazed by the Jökulsárlón and enjoyed every stop we made, even the 2 extra stops on the way and the other two on the way back when we got to see the auroras!! Thank you very much to our guide Tom and the driver! Great playlist by the way, and thank you for the photos you shared through Airdrop of the Diamond beach and the northern lights!
I wasn't sure if I would include this tour during my trip, but I ended up doing it on my last day. I am so glad that I did, all the spots were absolutely magical. I went on 12/12 so it definitely was cold but as our amazing guide said, when its colder the sights are even prettier. We were incredibly blessed to have Pertha ( Perla?) sorry not sure :) as our Guide, she made the trip 100% better with her energetic and positive attitude, all while educating us on Iceland and its history. I would 100% recommend this trip to anyone! This tour is truly for everyone, families, couples, and other solo travelers like myself.
When I took the South Coast tour, I didn't expect it to be that good mostly because it's on the say route as Glacier Lagoon so was afraid that the information will be repeated. But I wasn't disappointed at all! I got a dream team of Geri the tour guide and Tomasz the driver. It was a great choice to take that tour. The driver proved himself to be a skilled one with harsh winter conditions and yet perfect and safe driving. And when it comes to the tour guide, I cannot express enough how impressed I was when all the relevant pieces of information were covered. It's clearly visible that he has in-depth knowledge about the stops and Iceland in general. Also, he combines humour with serious bits which is a great combo as easy to follow and to stay focused. The great perk was the stop to refill our bottles with waterfall water! It was one of the best tours I've had so far.
I've already had a few Northern Lights tours with other providers but was impressed by the BusTravel. I'm not comparing the tours based on the lights as it's up to the weather and luck as well, but the whole conduction of one. My tour guide was Geri, I don't remember the driver's name though, and I can honestly say that it was the best and most informative NL tour I've had. He talked in great details about the reactions, reasons, how our eyes perceive light, which was refreshing as well because I got to learn a few more things about the phenomenon. And, even though the lights hadn't appeared close to midnight, we waited and weren't disappointed. Not to mention very tasty hot chocolate with a pinch of cinnamon, Christmas came early :D
I cannot express how amazed I was with the Glacier Lagoon. The dream team comprised of a tour guide Geri and a very skilled driver, Maciej. The timing was perfect, we arrived at the Diamond Beach when the sun was setting so got the most impressive light reflections on the ice! Anyone into photography, I recommend that team combo! The views were breathtaking with the most beautiful snowed mountains and glaciers. Seljalandsfoss waterfall at night with the full moon and aurora was the most magical part of the whole tour! But enough about the nature, as I mentioned before, the driver was really skilled, the road conditions were not ideal so the road was icy and in some places the wind got strong. Not to mention that daylight was limited due to winter months so he had to mostly drive in the dark. When it comes to the tour guide, I can also honestly say that he's a skilled professional. He kept us all entertained, knew when we were too tired to listen so allowed us some quiet time. And listening to him, you easily get the idea that Iceland is his passion as he showered us with useful and not that common pieces of information. Hands down, the best tour so far!
Yesterday me and my brother makes this excursion, it was incredible. We saw a lot of places breathtaking views and we heard a lot informations from our guide (Tomas Ragnarsson). The guide was really good and friendly. We also saw the northern lights, because our guide founded it. I really recommend this experience, hopefully with Tomas.
This was the best full day excursion to see some of the most iconic parts of Iceland. Everything was timed perfectly so there was no rushing but also no idle waiting around. And we can't say enough wonderful things about our guide, HBO (he said his full name one time and then smiled and said to call him HBO...Lol). He was just so personable and knowledgeable! We enjoyed all the 8nfirmation he shared with us, not just about the sights but about Iceland as a while and what life is like in this beautiful country. We HIGHLY recommend this tour and that you try to get HBO as your guide!