Golden Circle & Hvammsvik Lagoon Small Group Tour Premium Admission
Explore Geysir, Gullfoss & more before luxury dip at idyllic Hvammsvík Lagoon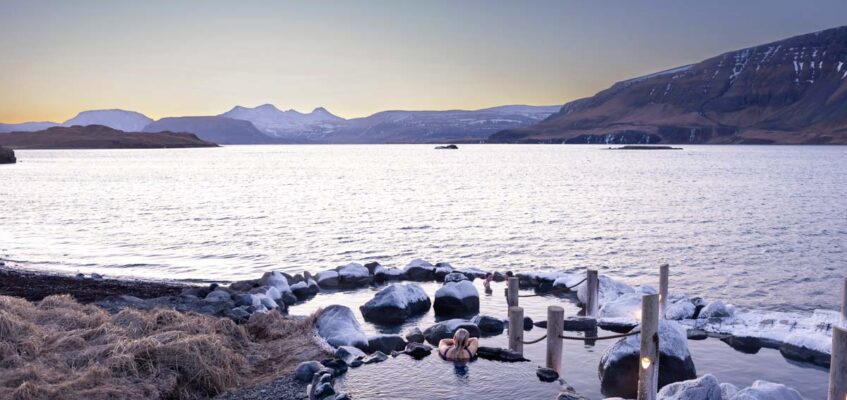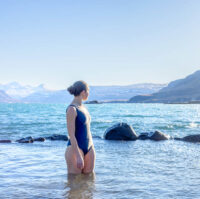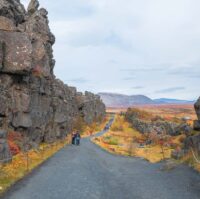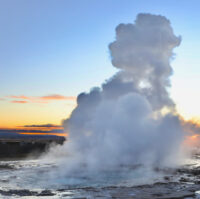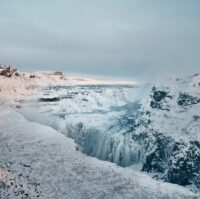 Our Golden Circle & Hvammsvik Lagoon Small Group Tour Premium Admission Tour combines some of Iceland's most beautiful natural wonders with a visit to Hvammsvík Hot-springs, with its stunning fjord views.
The Golden Circle is a must-see when visiting our shores and is rightly celebrated for its diverse landscapes which have been sculpted over millions of years by volcanic and glacial forces. And despite only opening their doors to the public in 2022, Hvammsvík Hot-Springs has quickly established itself as one of Iceland´s most popular geothermal spas. Featuring 8 pools of varying temperature, Hvammsvík sits on a black beach with awe-inspiring views of mountains on the opposite side of Hvalfjörður fjord. One feels really connected to the natural world while bathing in the comfortable pools. Your premium entrance ticket includes a  towel and a free drink.
Explore the 6500 year old Kerið volcanic crater and catch the wonderful spewing steamy display at Geysir. We visit Gullfoss, one of Iceland´s most powerful waterfalls as well as Thingvellir National Park, a UNESCO world heritage site famed for its unique geological features.
This tour is a perfect introduction to Iceland. Book today to secure your seats!
Accomodation
Not included



Qualified, energetic and fun guides for the best adventure!
We take immense pride in our exceptional team of local guides who are professionals, experts, and friendly. Their goal is to make your tour unforgettable.